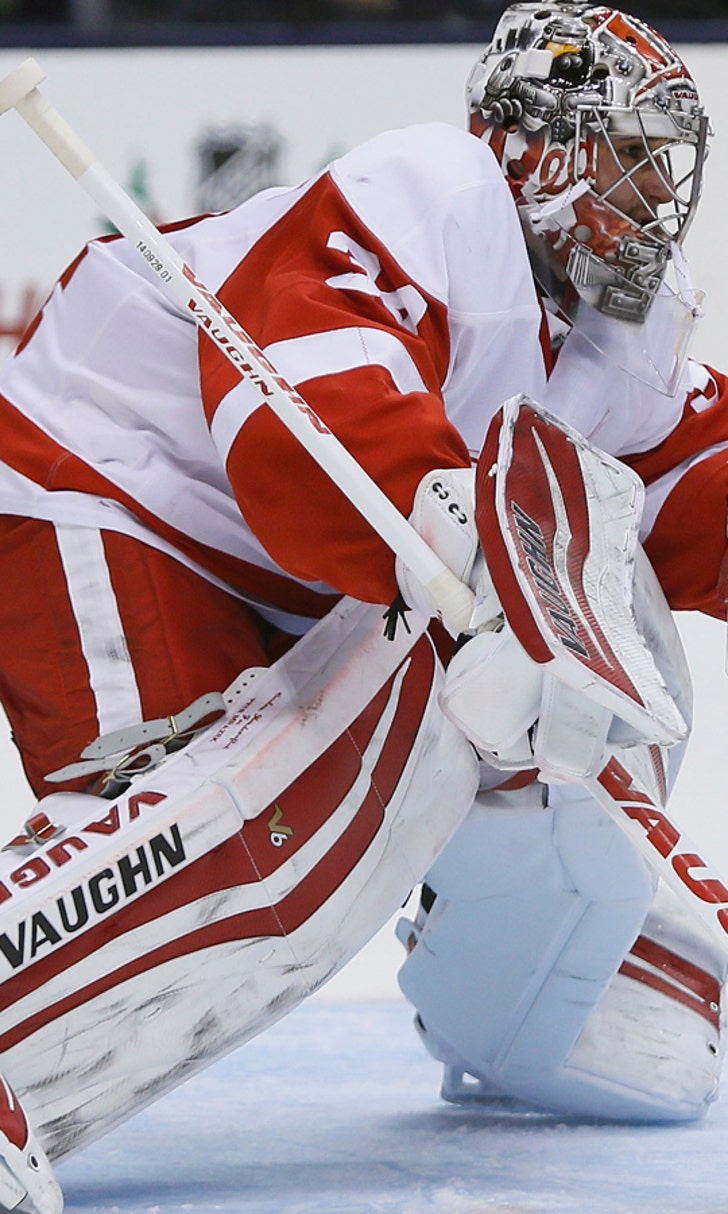 Wings' Mrazek gets nod in Eastern Conference showdown Wednesday
BY foxsports • February 11, 2015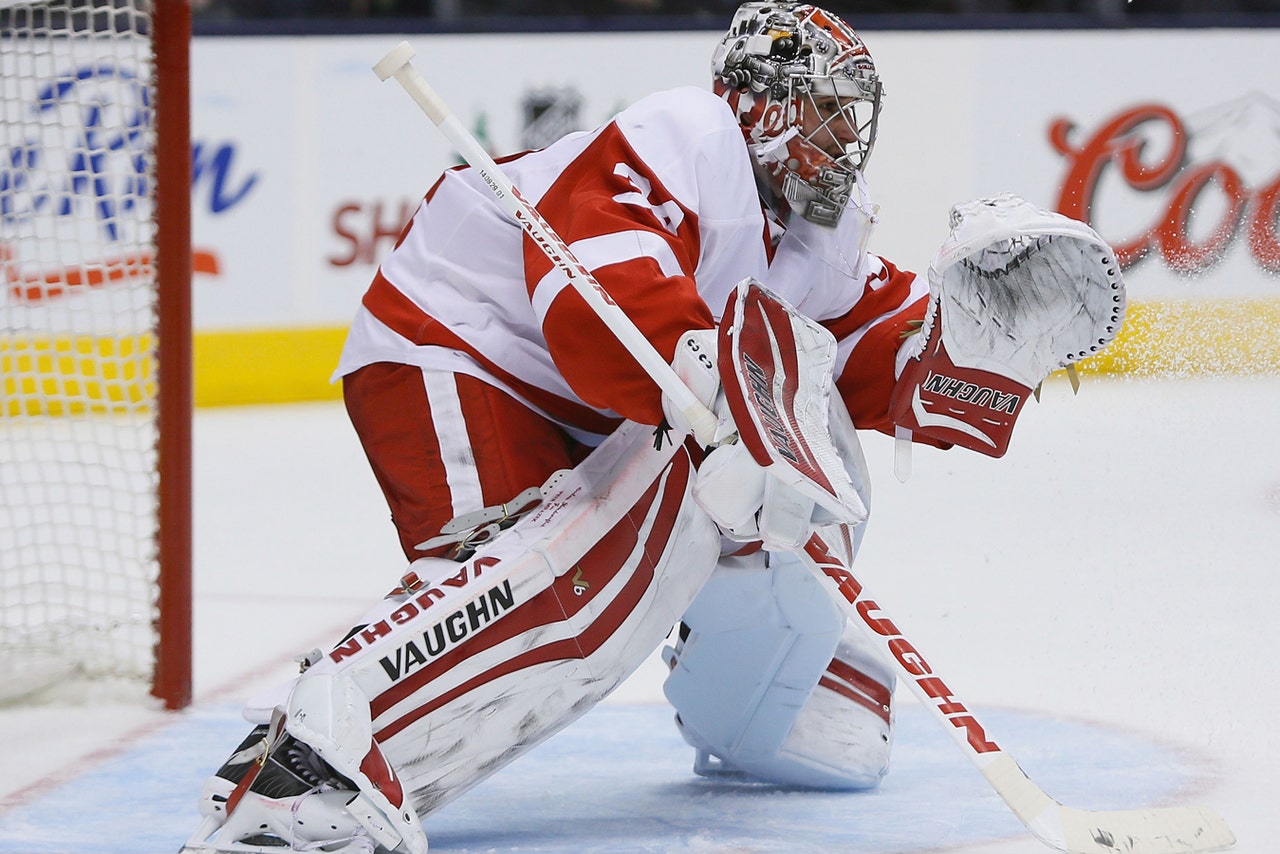 Jimmy Howard is healthy, but Detroit coach Mike Babcock is sticking with his streaking rookie goaltender for a clash with one of the other Eastern Conference frontrunners.
Petr Mrazek will make an 11th straight start Wednesday night when the rolling Red Wings visit the Pittsburgh Penguins, though Babcock maintains the All-Star Howard remains his No. 1 option going forward.
"Howie gets another week," Babcock told the team's official website. "Howie will get an opportunity to get ready to go. Howie's our starting goalie. There's nothing wrong with practice. We like to win games. We play the guy who's winning games."
Howard has missed the last 10 games with a slightly torn groin, last playing Jan. 10 before Mrazek took over less than two minutes in. The 22-year-old has helped key the 9-1-0 run that's followed, including the current three-game winning streak with Mrazek posting a 0.67 goals-against average.
He'll now try conclude a perfect three-game trip that would give Detroit (31-12-9) eight wins in its last 10 away from Joe Louis Arena.
"It's nice to play next game and get the chance, so I think it's going to be a good game against Pittsburgh and I'm real excited about that," said Mrazek, who initially struggled some with a 3.29 GAA in eight appearances immediately after replacing Howard.
There were again no signs of that inconsistency in Saturday's 3-1 win in Arizona with Mrazek stopping 22 shots, while Riley Sheahan, Tomas Tatar and Darren Helm took care of the scoring. Helm added an assist and has goals in three of four games after managing three in his previous 21.
Mrazek is now thrust into a series that's been about as even as it gets in recent seasons. The Red Wings and Penguins (30-15-8) have split the past eight meetings with Detroit holding a 25-24 scoring edge, and the last three have gone past regulation.
That includes Detroit's 4-3 home victory Oct. 23 on Justin Abdelkader's overtime goal. Red Wings defenseman Niklas Kronwall had two goals and an assist, and Henrik Zetterberg added a goal and two assists. Zetterberg has 12 points on an eight-game point streak in the series, while Kronwall has eight on a six-game streak versus the Penguins.
Pittsburgh has no such goalie competition taking place after backup Thomas Greiss was exposed in Saturday's 5-0 loss at Vancouver.
Starter Marc-Andre Fleury had posted consecutive shutouts prior to that. Fleury, who also watched Greiss lose to Detroit earlier this season, is 5-5-1 with a 2.93 GAA against the Red Wings. Of the 18 teams Fleury has made double-digit appearances against, Detroit is one of three he hasn't shut out. He's never recorded three straight shutouts.
Offensively, the Penguins have stalled with 2.00 goals per game over a 4-5-2 span, and they've scored just eight in a 3-3-0 stretch while stomaching three shutouts. Part of that falls on a 1-for-17 power-play mark.
Detroit's league-best power play (25.5 percent) has scored in three straight games and is 14 for 41 (34.1 percent) in the last 13.
The Penguins could have Blake Comeau back from an upper-body injury that's cost him 20 games. The forward, who had two assists against Detroit in October, has returned to practice.
"Any time you miss that amount of time, especially at this time of the year (where) everyone's playing at a really high pace, it's always important for me to keep my legs in the best shape that I could," Comeau told the team's official website. "And now it's just a matter of getting the timing down."
Pittsburgh is 7-0-2 when Comeau scores.
---