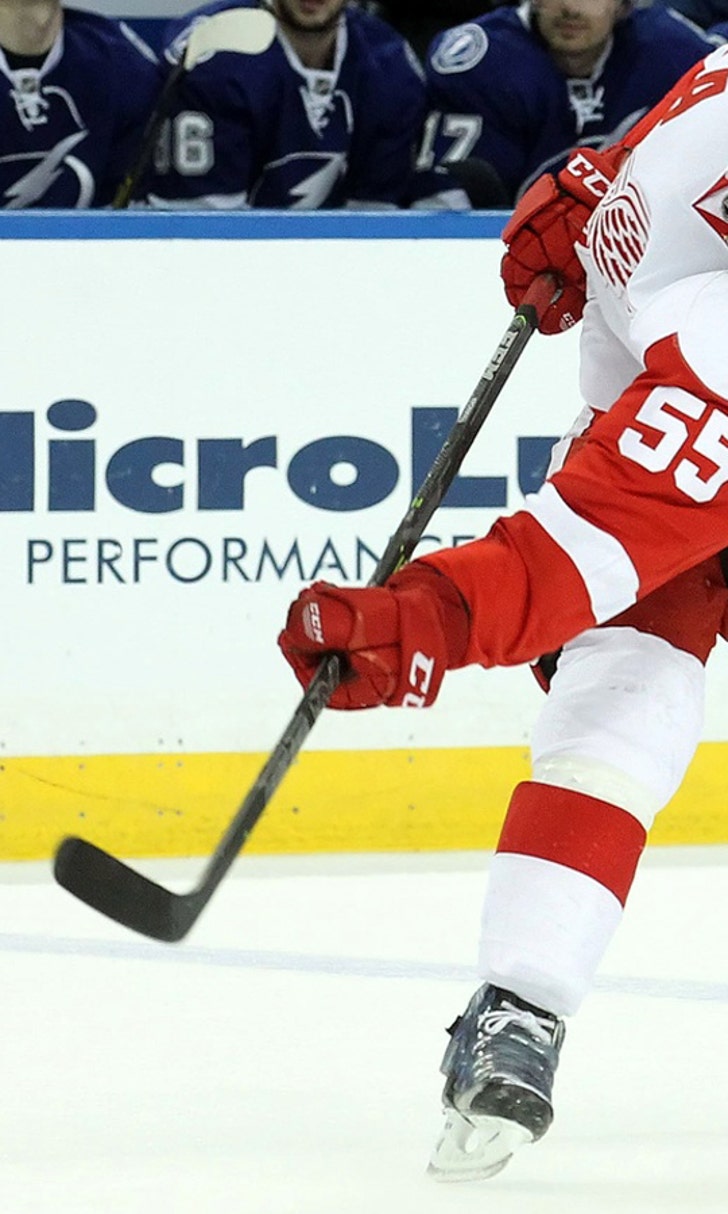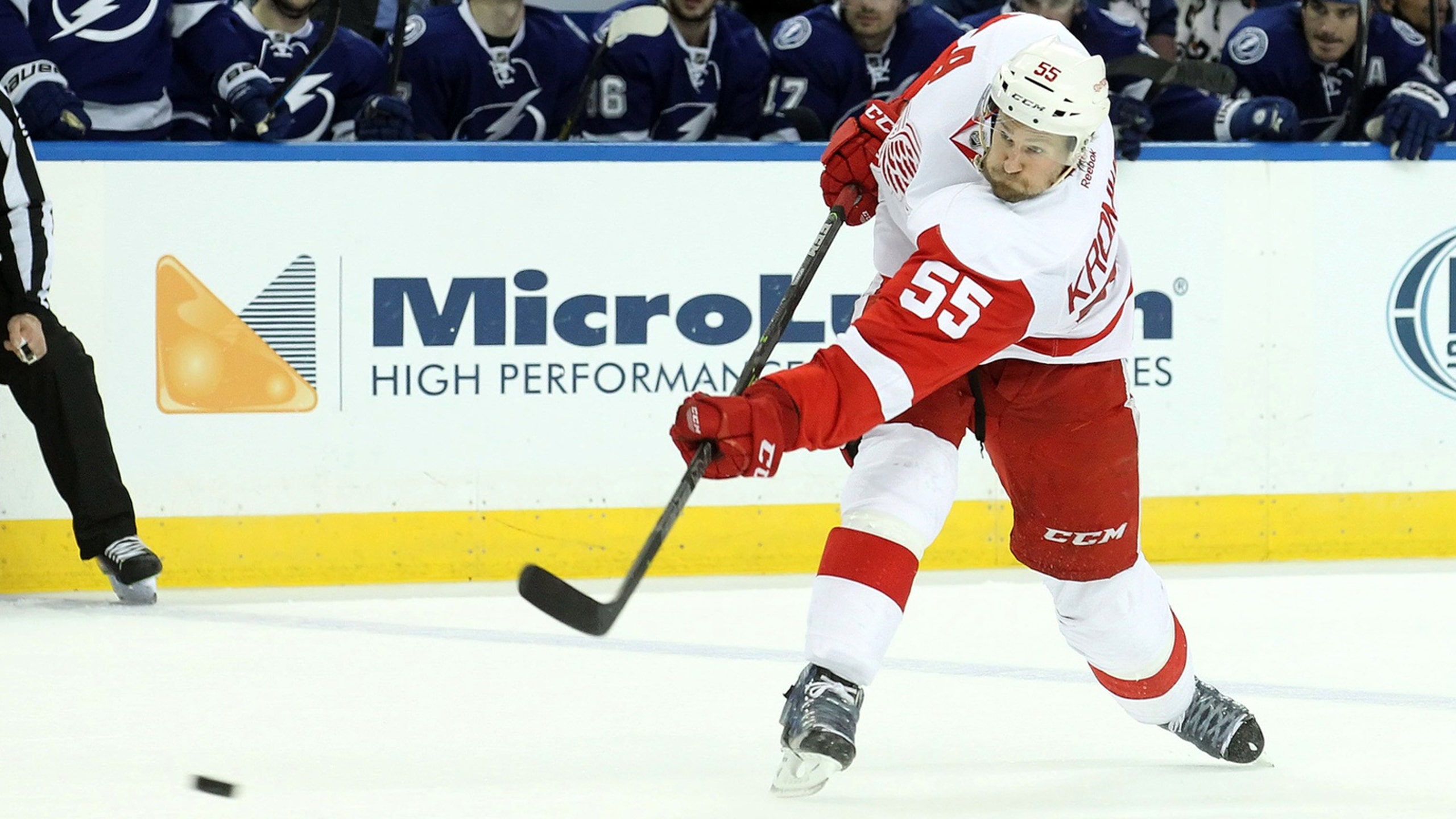 Wings look to get back on track against Islanders
BY foxsports • January 31, 2015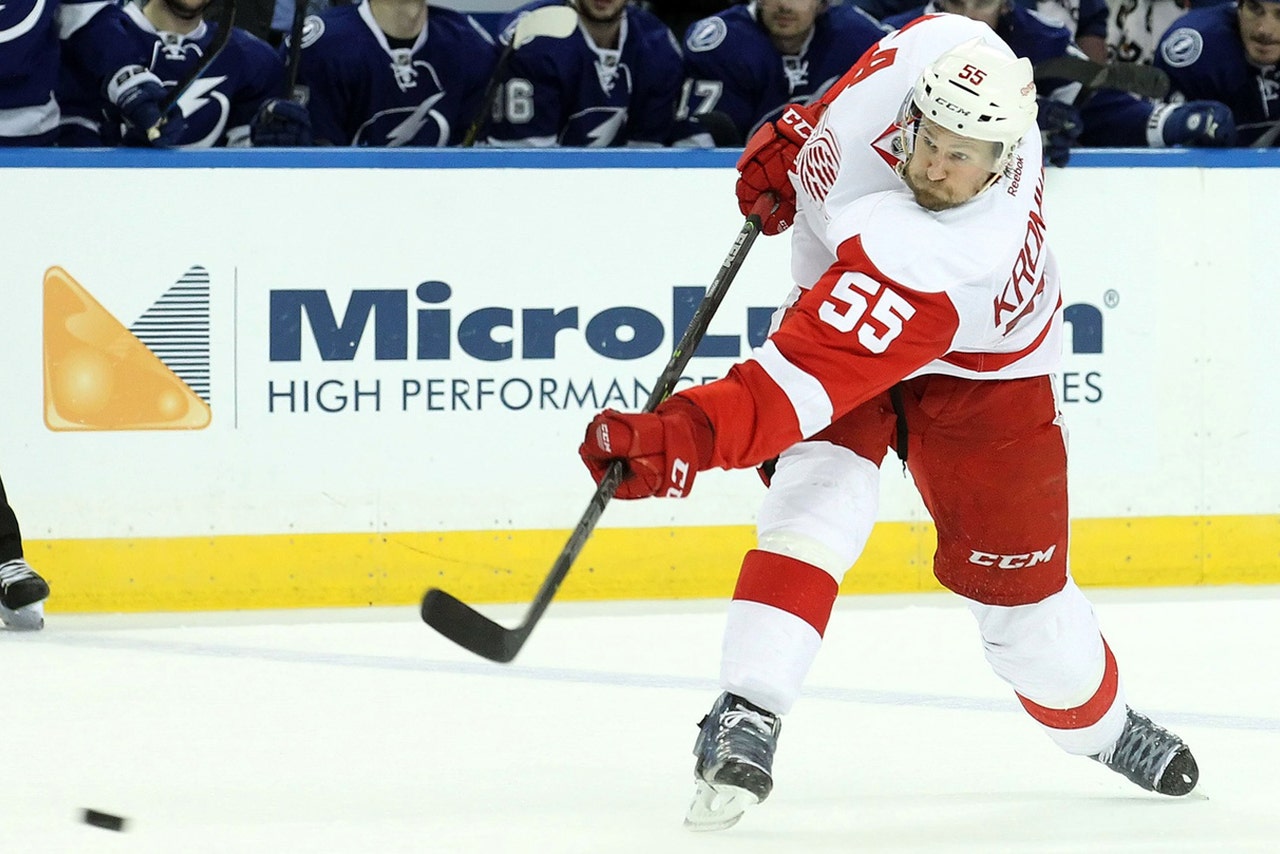 The success the New York Islanders and Detroit Red Wings have experienced can be partly attributed to their ability to put a loss in the past and focus on the bigger picture.
Each club is looking to do just that heading into Saturday night's matchup as the Islanders try to snap the Red Wings' five-game home winning streak (1:30 p.m. pregame, 2 p.m. face-off on FOX Sports Detroit).
New York (32-15-1) sits atop the Metropolitan Division and had won six of seven before falling 5-2 to Boston on Thursday. It came back from a two-goal deficit to tie the game before giving up the go-ahead goal with 3.4 seconds left in the second period.
"I thought we didn't play a 60-minute game, but we played well enough to win," coach Jack Capuano said. "I thought for the most part we had some guys that competed pretty hard."
John Tavares scored in his fourth straight game and added an assist, giving him nine points during a five-game streak. He said the Islanders aren't fretting over the defeat heading into a matchup against a Detroit team which has the same number of points, one fewer than Tampa Bay for the Eastern Conference lead.
"It's a long season and we just have to bounce back on Saturday," Tavares said. "We're playing a good hockey team that's having a good season. It'll be good to get on the road and help us simplify our game a little bit."
Henrik Zetterberg said the Red Wings (28-12-9) played almost too simply and didn't have much focus in Thursday's 5-1 loss to Tampa Bay that snapped a six-game winning streak.
Darren Helm's goal tied it with eight minutes left in the first period before the Lightning broke open the game.
"When you are winning a lot of games, sometimes you start to cheat a little bit and that's when you go away from your structure," Zetterberg said. "We've got to learn from this and get back to playing the way we should and we'll be fine."
Zetterberg scored in a 2-1 home loss to the Islanders on Dec. 19 as the Red Wings lost for the seventh time in eight meetings. Coach Mike Babcock doesn't believe his club will have trouble refocusing for the rematch following Thursday's poor performance.
"We just had a good run here. We got spanked (Thursday)," Babcock said. "Let's get back, have a practice (Friday), get regrouped."
The Red Wings are riding their longest run at home since an NHL-record 23-game streak Nov. 5, 2011-Feb. 19, 2012, but the Islanders have won five straight in Detroit since losing there in 2003.
Petr Mrazek relieved injured goaltender Jimmy Howard after the first period of the last matchup, and Howard likely will be out two more weeks with a groin injury. Mrazek has started nine straight as regular backup Jonas Gustavsson (shoulder) also remains shelved.
Mrazek gave up five goals on 15 shots against the Lightning before Tom McCollum stopped all 17 shots in relief over the final two periods, but Mrazek will be back in net for this contest.
"He's a kid who's 10-4-1. He still had great moxie," Babcock said of Mrazek, who has a 5.37 goals-against average in his last four starts. "His moxie is so good, but we got to get his skill level (up). He's got to continue to battle and work on the details of his game and then it'll show more consistent in the game."
New York's Jaroslav Halak is 3-0-0 with a 1.22 GAA in his last four against Detroit.
---