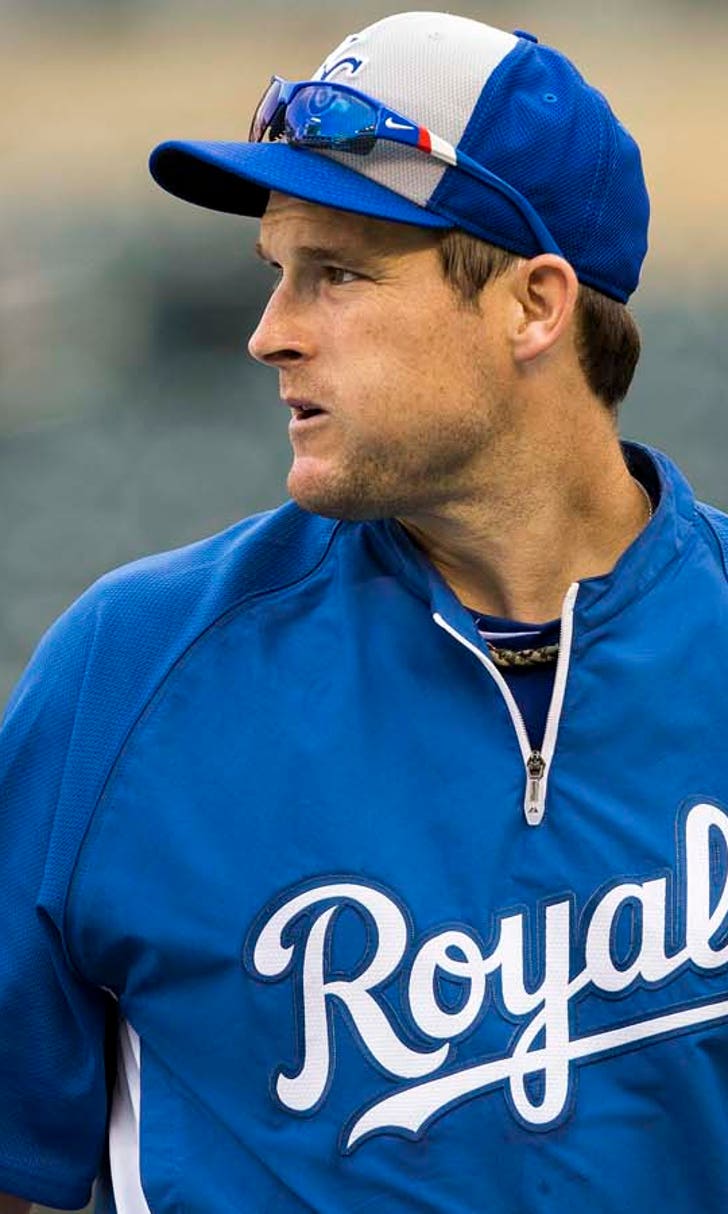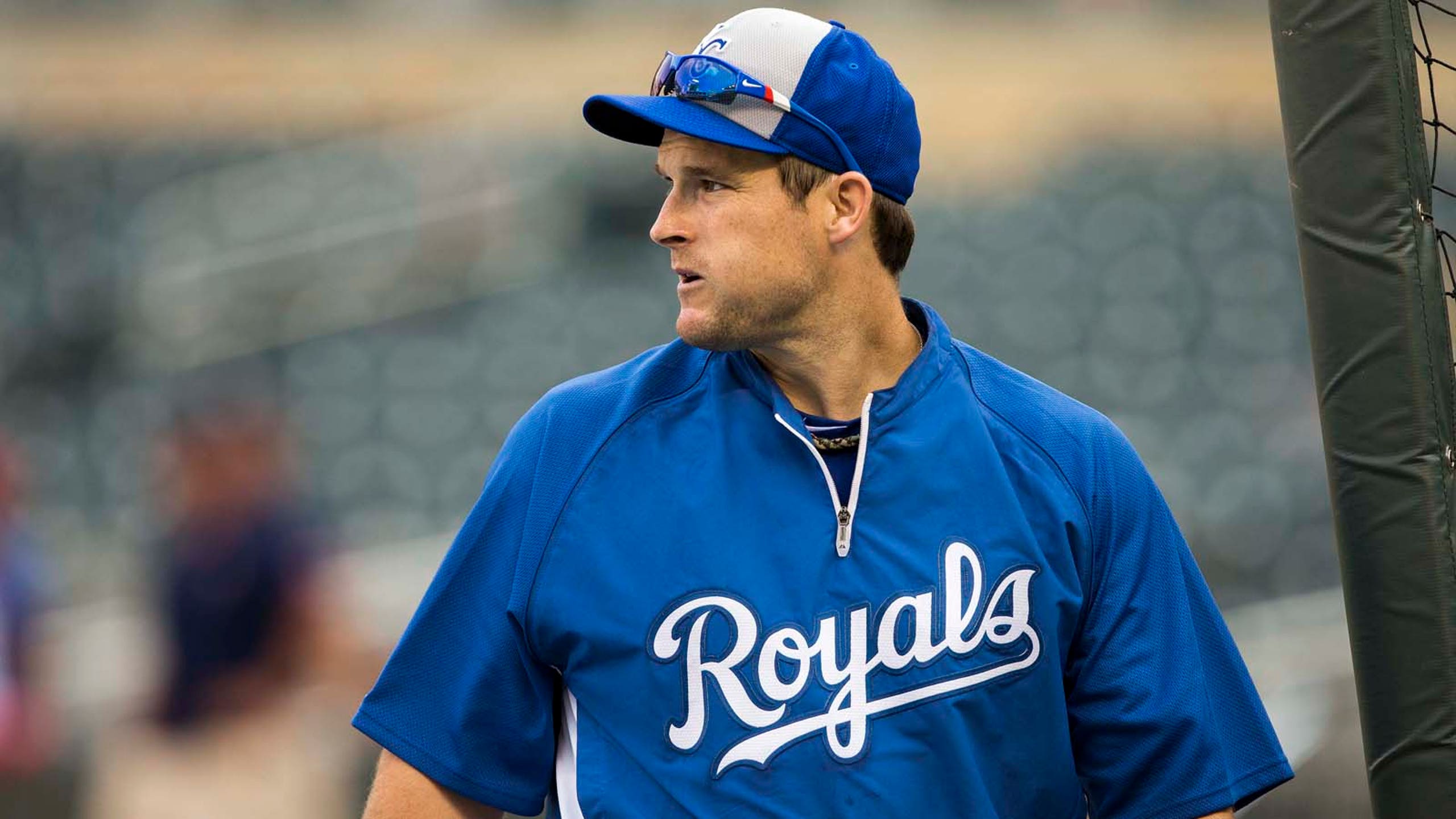 Willingham makes bittersweet return to Minnesota with Royals
BY foxsports • August 15, 2014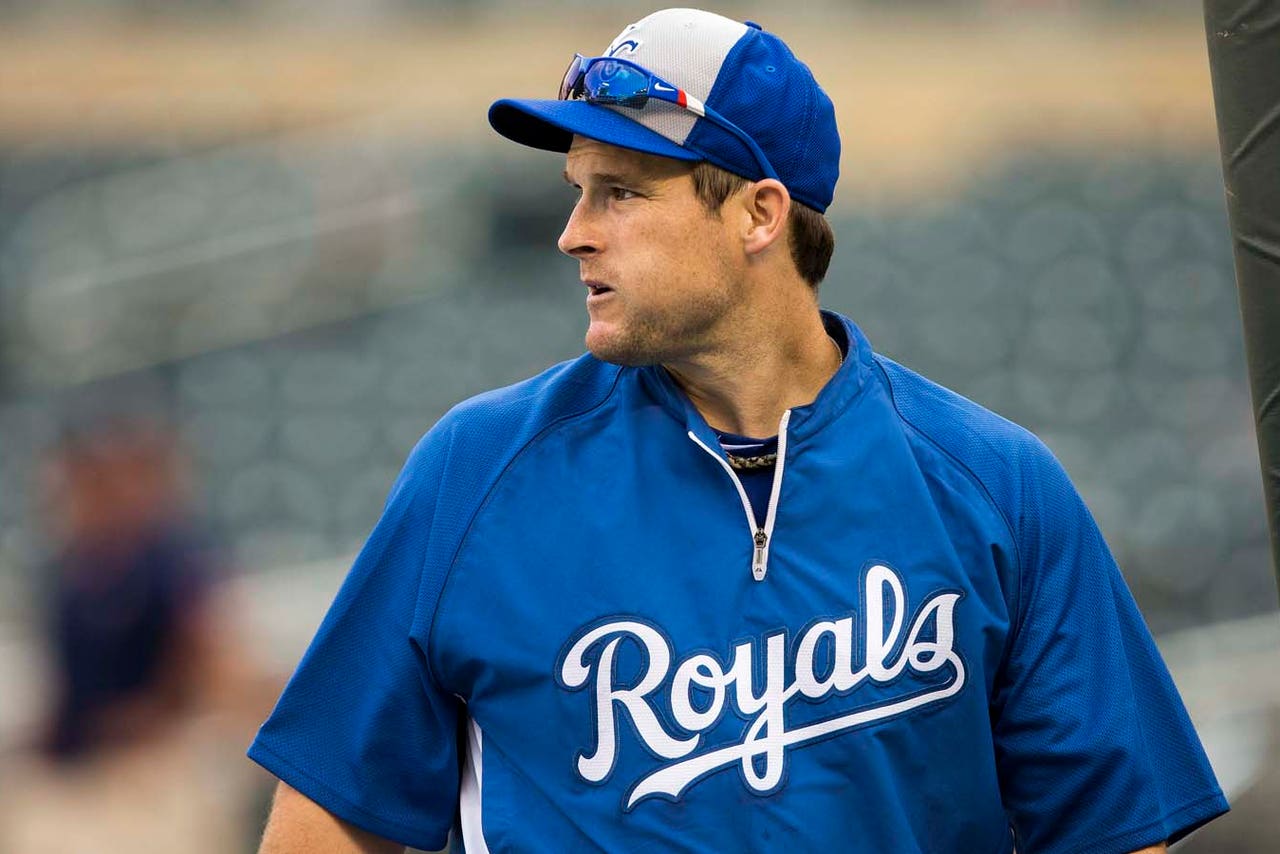 MINNEAPOLIS -- The blue of his garb was several shades lighter, the tightness of Josh Willingham's facial muscles just a little more taught than usual. This was all so new, the "UV protection" cling-on sticker hadn't yet been removed from his fresh-out-of-the-box, royal-blue Nike sunglasses.
The former Twins outfielder walked through the players' entrance at Target Field on Friday, a trek he's made countless times.
But on this occasion, Willingham donned a Kansas City Royals uniform after turning toward the visiting clubhouse, rather than embracing the comfort of his No. 16 locker in Minnesota's dressing room.
There's nothing but a blank name plate above it now.
"It is strange," Willingham said from the Royals' dugout shortly before facing his former team Friday night.
Willingham wasn't a Twin that long -- not even three full seasons. He's one of myriad professional athletes dealt in season with an expiring contract and a trade deadline dictating personnel shifts.
But not all of them have three sons who spend most of their summers in Dad's dugout. Or a close protege like Brian Dozier. Or a manager like Ron Gardenhire, infamous for forming tight bonds with his players.
"You just have to deal with it," Willingham said. "I have relationships with these guys and the coaching staff way past baseball. All that stuff is important to me. It's been a fun time here."
Said Gardenhire: "Class act. Great guy for a clubhouse, a leader. Although he's a quiet guy, he does very well with the kids. One of those guys we hated to see leave; we're happy he's getting himself into a situation like (Kansas City's).
"We miss him already."
It was Gardenhire that broke the news to Willingham during Minnesota's pregame stretch session Monday at Houston: Minnesota had dealt the 35-year-old to Kansas City in exchange for minor-league pitching prospect Jason Adam more than two weeks before the Aug. 31 waiver trade deadline.
It wasn't the first time Willingham -- who's played 1,126 major-league games with the Marlins, Nationals, A's, Twins and now the Royals -- has been traded. But it was the first time he had to leave his wife and boys behind to pick up and move from division bottom feeder to playoff contender.
It has its benefits. None of those 1,000-plus contests have come outside the regular season.
But it could be likened to a Twin Cities Target store manager being asked to pack up his belongings and report to the chain's Gainesville, Ga., location.
Tomorrow.
Willingham and his teammates knew for a while this could be coming. He's in the last year of the three-year, $21 million deal he signed in 2012. The Royals are in the midst of their most realistic playoff push since winning it all in 1985, while the Twins are on pace for a fourth-straight 90-loss campaign.
The Mississippi native's first year here was his best. But after hitting 35 home runs and driving in 110 RBI -- both career highs -- Willingham played in just 111 games in 2013 due to injury and batted .208 with 14 homers.
This season, a fractured bone in his hand cost him 41 contests. In 68 games with the Twins, he hit .210 with 12 homers and 34 RBI.
Minnesota, meanwhile, is 186-257 since Willingham's first campaign in navy and red.
"The only thing we didn't do here was win a little more," Willingham said.
A buyer and a seller, then, will meet for this weekend's four-game series. And Willingham became both a victim and a beneficiary of each franchise's status.
Gardenhire's tired of his club being the one left behind -- see Kendrys Morales earlier this season and Justin Morneau a year ago.
"We put ourselves in this situation," Gardenhire said. "We've got to figure out a way to quit doing this stuff and actually adding. What you want to do at this time of year is adding.  . . . You see these type of guys walking out the door, the only people to blame are right here: myself, my coaching staff and in this clubhouse."
Now, Willingham finds himself serving as the designated hitter for a success-starved club that coming into Friday had a half-game lead on Detroit for the American Central Division lead. The Royals are the hottest team in baseball, having won 18 of its past 22 games.
Earlier in the day, Willingham's oldest son, Rhett, told him he'd be visiting the winning team's locker room postgame, whether his dad would be there or not. He's a big fan of the Twins cafeteria's ice cream.
Moreover, there's a comfort level with Pops' former coworkers, especially Dozier, who made his MLB debut the same season Willingham started his Minnesota tenure.
"Uncle Bry," Willingham's sons call Dozier.
"Josh has been kind of a mentor since I got here, and even outside of baseball, one of my best friends," said Dozier, standing next to Willingham's now-vacated locker. "It's kind of the sucky side of baseball, the business and all that sort of thing.
"Hate to see him go, but at the same time wish him nothing but the best."
Twins option Pino: In order to make room for Friday night starter Ricky Nolasco, the Twins optioned right-handed pitcher Yohan Pino to Triple-A Rochester.
That allowed them to officially reinstate Nolasco, who had been on the 15-day disabled list since July 8 with a right elbow strain. Nolasco pitched 3 1/2 scoreless innings in his first rehab start with Cedar Rapids on Aug. 5 and allowed three runs on eight hits Aug. 10 in his second and final Single-A outing.
In 18 games with Minnesota during his first year in the Twin Cities, Nolasco is 5-7 with a 5.90 ERA.
Pino started 10 games for the Twins, posting a 1-5 record and a 5.37 ERA.
Follow Phil Ervin on Twitter
---