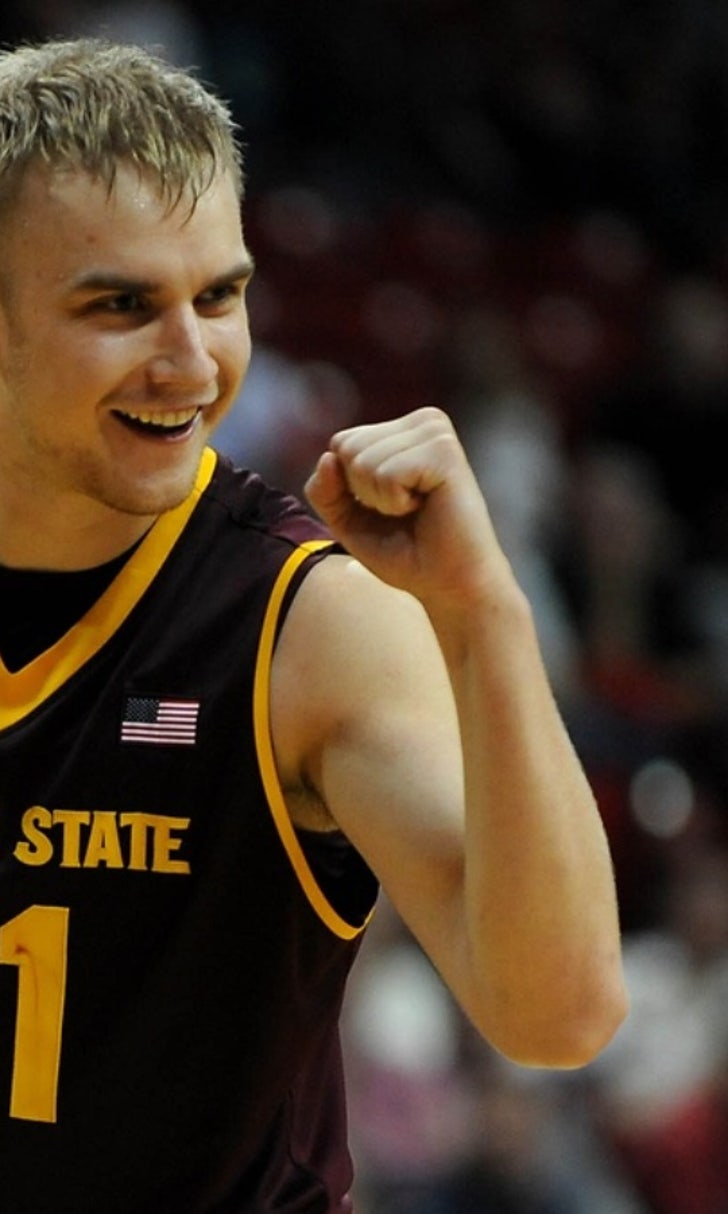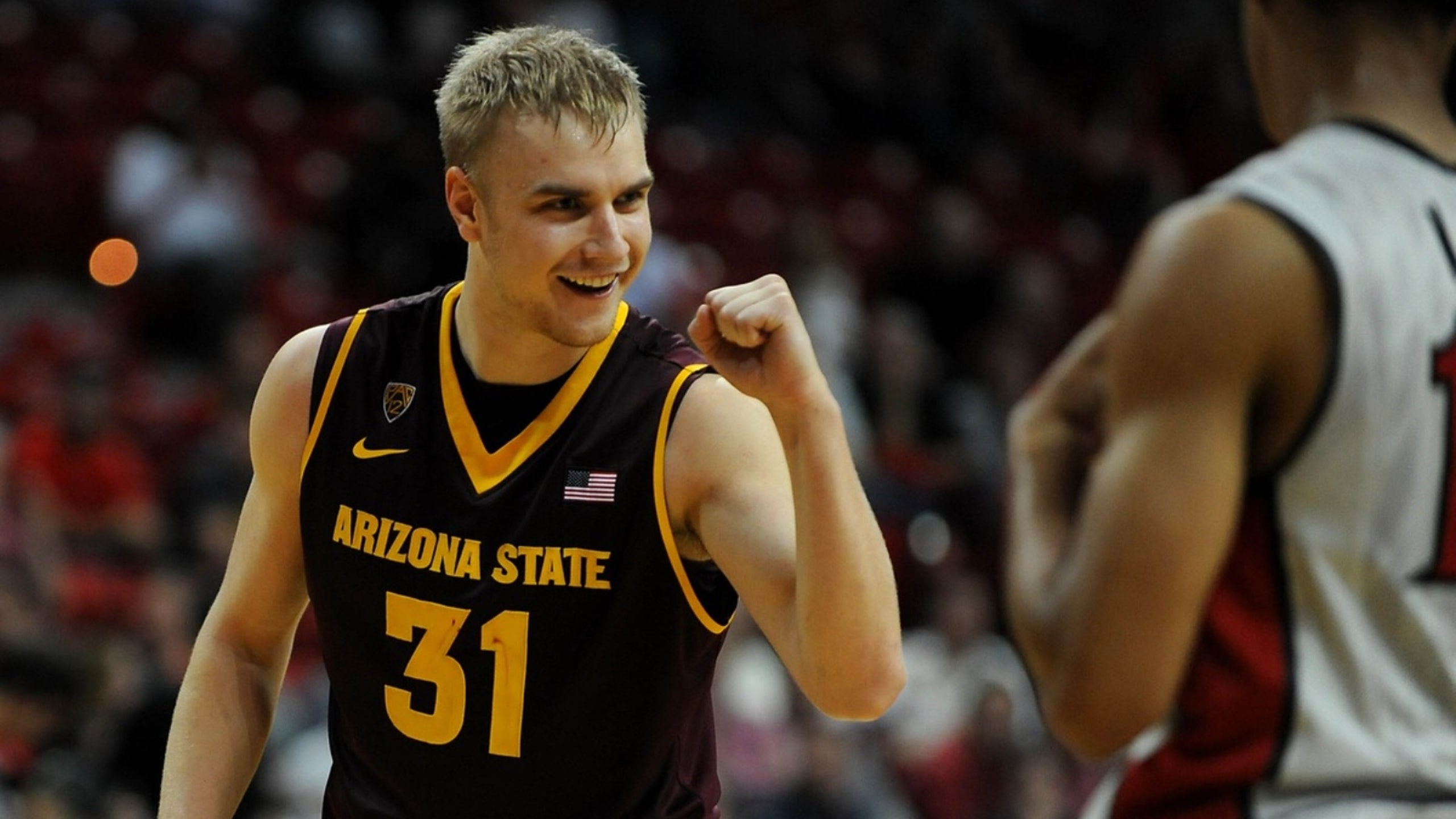 Willing Gilling accepts new role as bench scorer
BY foxsports • January 28, 2014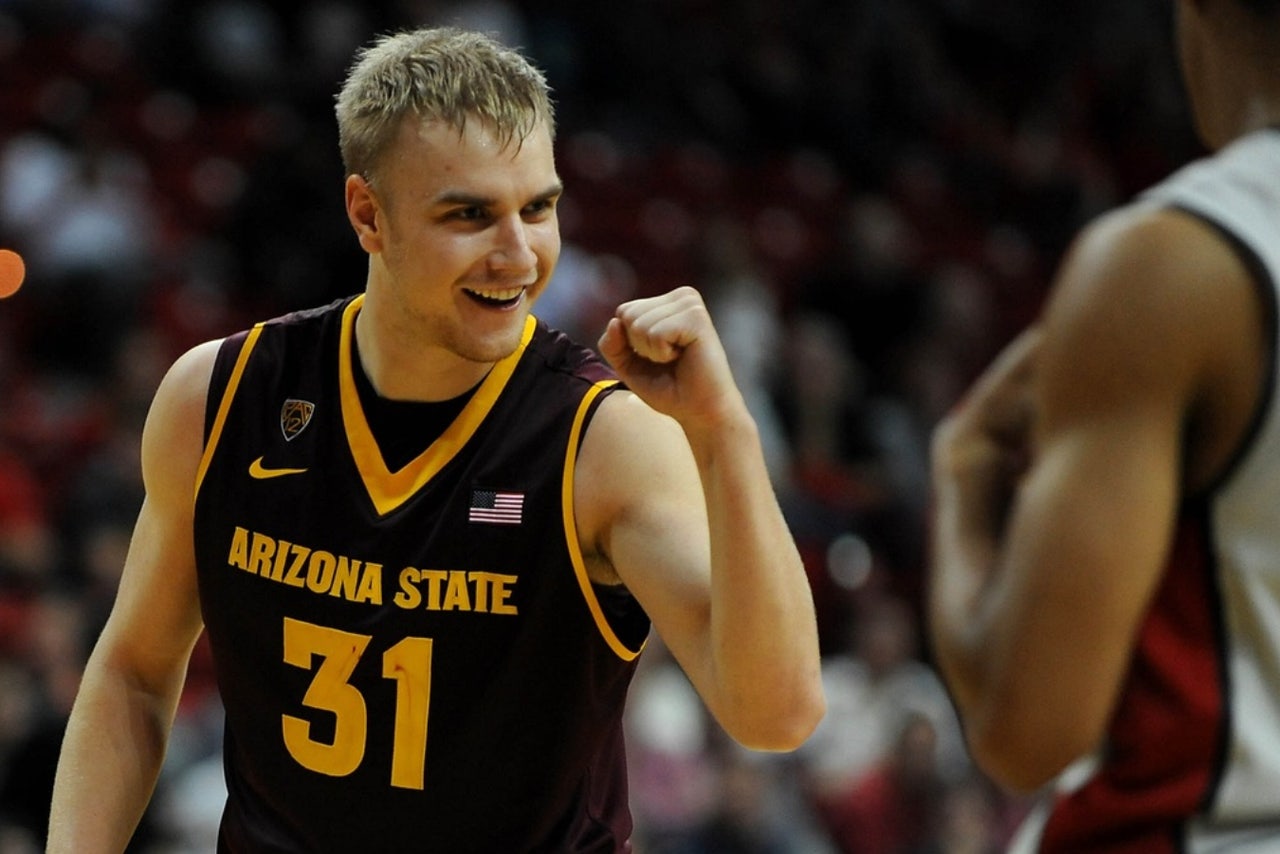 TEMPE, Ariz. -- Jonathan Gilling was an immediate hit when roster changes and injuries ushered him into the Arizona State starting lineup about this time two years ago. He is making an even bigger impression this season in his week-old role as the top reserve.
His numbers are good, and his acceptance is even better.
"A lot of guys, when they get benched, they think, 'Oh, I'm not good enough any more. Da da da da da,'" the junior Gilling said.  
"I just thought, 'OK, now I'm coming off the bench.' I'm still going to have the same role. They (opponents) are still going to respect who I am. The coaches still know what I can do, I'm just doing it off the bench. So far it's been working."
Gilling has 25 points, nine rebounds, eight assists and three steals since the lineup change last week, when 6-foot-10 Eric Jacobsen was inserted to give ASU (15-5, 4-3) a more physical presence inside. Gilling, 6-7, made 9-of-10 field goal attempts in victories over Utah and Colorado, including all seven of his 3-point attempts.
"I try to spark things up," said Gilling, who has made 40 3-pointers this season after leading the Pac-12 with 84 last season.
The shakeup enables ASU to play two ways -- big, with Jacobsen complementing 7-2 Jordan Bachynski inside, and smaller, when Gilling enters. He is more comfortable on the perimeter, as his 3-point shooting suggests. The Sun Devils are expected to show more of the same in Pac-12 games at California (14-6, 5-2) on Wednesday and at Stanford (13-6, 4-3) on Saturday.
"We have two teams within the same squad," ASU coach Herb Sendek said.
Midseason lineup changes run the risk of injured feelings, but has created no apparent friction after the Sun Devil moves -- which also include a greater role for guard Bo Barnes while Jermaine Marshall continues to recover from a groin injury.
"There is a lot of thought that goes into it," Sendek said. "We all know at the end of the day who starts isn't that important, but there is that psychological part. As a coach, though, you are always charged to do what's best for the team. In our case, we have really good people, high-character people. Jon is one of them, and he has responded to the shift like a champion
"So has Eric Jacobsen. I think Eric's improvement and his progress and his play is really helping our basketball team right now. He's such a smart player, a tough player, and you could just see his confidence growing. As that continues to happen, I expect him to stay on a really good path."
Jacobsen was particularly effective early in ASU's 72-51 victory over Colorado on Saturday, when he had six points, six rebounds, took a charge and blocked a shot in 20 minutes.
"He plays his role," Jahii Carson said. "He's happy playing his role. He does that great. He doesn't take anything away from us. He just adds a whole lot to us.
Jacobsen had four points, two assists and rebound in a 79-75 victory over Utah on Thursday, his first career start, and he had his first career dunk Saturday, which got his teammates talking
"He's like Kevin McKale. He doesn't dunk much," Carson said.
"Still got it through," Jacobsen said with a smile.
The game has slowed for Jacobsen in his second season -- as expected -- and he credits Bachynski with helping develop his game in their practice battles every day.
"I am nervous before every game. A little more for that start. He admitted to some nerves before his first start, "but I am nervous before every game. I felt a little more confident (against Colorado). It was a little more familiar."
Barnes, a 6-4 junior who began his career at Hawaii before entering ASU, had 13 points in 17 minutes against Arizona, prompting a larger role as the first guard off the bench. He had 16 points and six rebounds in 47 minutes last week.
"He's smart, he's experienced and he's tough," Sendek said. "His defense has never been his calling card, but his effort gave me hope. It's really one of the best stories I've ever experienced personally as a coach. This young man has gone from walkon to scholarship but not playing to vital member of our rotation.
"Never once did he have anything other than the best of all possible attitudes. Never once did he take one possession off, one day, one single practice. It doesn't get any better than that. It really doesn't."
Follow Jack Magruder on Twitter
---