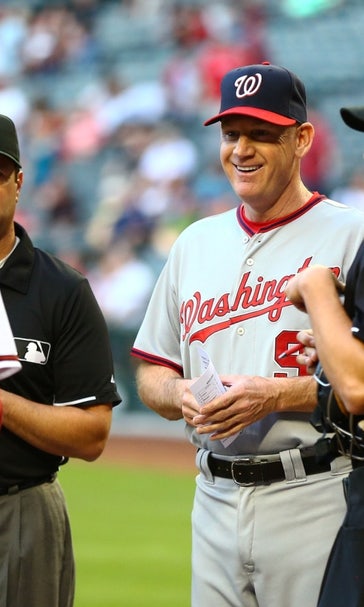 Williams rolls with the punches in his first season in D.C.
BY foxsports • May 12, 2014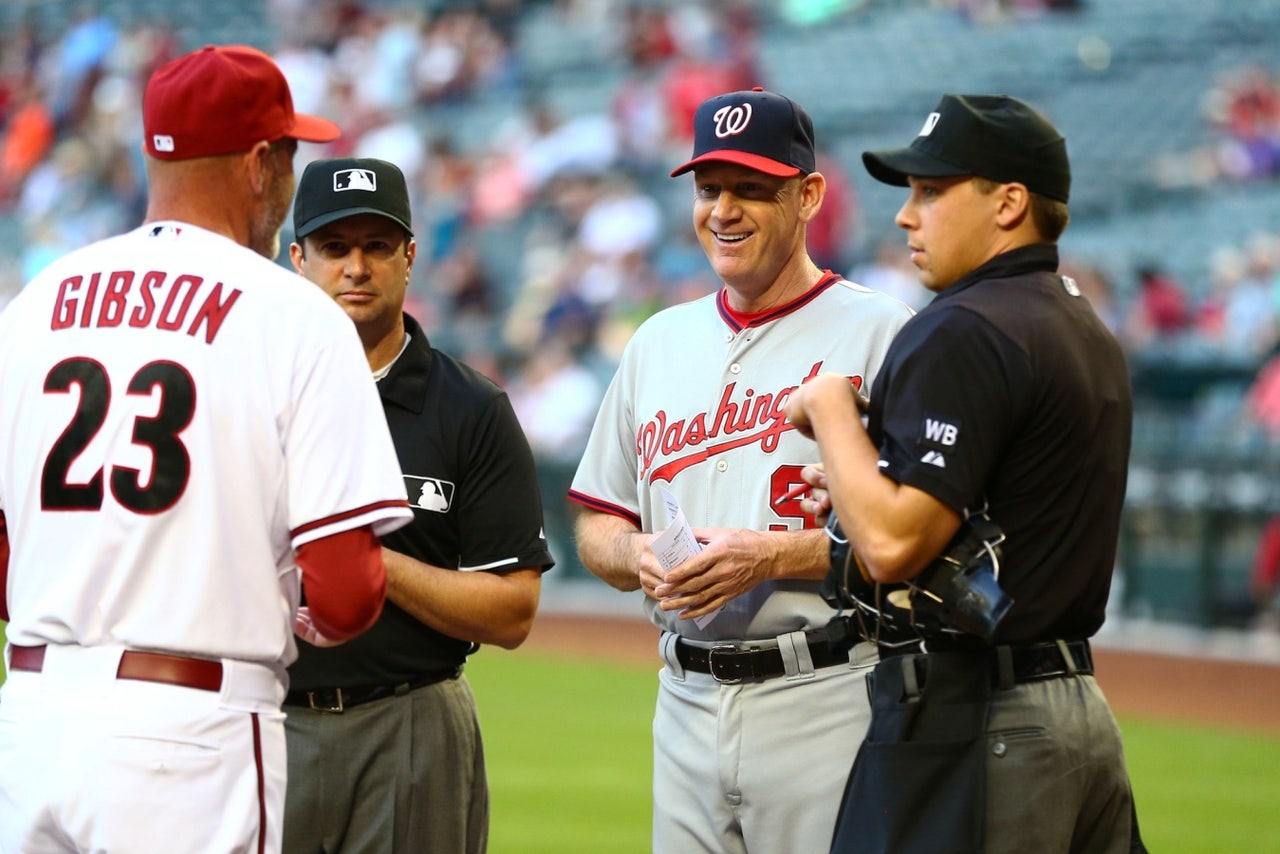 PHOENIX -- It took him several extra steps and another two left turns, but Matt Williams was again home at Chase Field on Monday, this time in the wrong clubhouse as the first-year manager of the Washington Nationals.
His first game back reminded Williams of his first game here in 1998, Day 1 of Diamondbacks' history.
"At the very beginning of this thing, I went from a World Series team to an expansion team. One of the best memories was opening day the first year. We lost 97 games that year, but it was all new," said Williams, a longtime Valley resident. "That's one of the lasting memories. Certainly playing in the (2001) World Series and winning a championship was pretty fond as well."
The D-backs paid a tribute to Williams on the video board before the second inning, and many in the crowd gave him a standing ovation. Williams stood up in the Nationals' dugout and waved, although it was clear he was in game mode.
Williams was hired by Nationals general manager and former D-backs executive Mike Rizzo in the offseason, and perhaps no one was less surprised than D-backs manager Kirk Gibson. Williams was a finalist for the Colorado job given to Walt Weiss the winter before and like many, Gibson saw a manager-in-waiting in the four seasons he spent with Williams on the D-backs' staff. They ran the concourse of Chase Field together almost daily the last few years, and they spent thousands of hours talking baseball.
"He does it right," Gibson said. "We have a lot in common, really, in the way we were brought up, the way we compete, old school. I think as a player, pretty much no-nonsense. Attention to detail and his willingness to get better. He had a real curiosity about everything. He was dedicated to that. I know he has principles, and he'll stand up for those principles. I've tried to do the same thing."
It has been a trying first six weeks for Williams, who lost three of his most productive bats -- right fielder Bryce Harper, third baseman Ryan Zimmerman and first baseman Adam LaRoche -- to injury. While driving, he was rear-ended by a car attempting to evade the police on the way to Nationals Park on Monday, remaining calm and cool throughout, as the radio interview he was doing at the time showed. 
"We've had an interesting month-plus," he said. "We've lost a lot of guys. That happens during the course of a season. You hope not too much. That's been an adjustment, the responsibilities. I'm enjoying it."
One of the new parts of the job is being the final arbiter of discipline, and Williams' old school side showed two weeks ago when he benched Harper for failing to hustle on a ground ball back to the pitcher in the fifth inning of a 4-3 loss to St. Louis on April 19. Harper jogged toward first base and peeled off toward the dugout about 20 feet from the base after being thrown out. 
Some in the media chafed, and one national writer went so far as to propose the absurd notion that Harper's later thumb injury (he is on the disabled list with a fractured thumb until likely July) came because Harper pushed himself too hard because of the prior incident. Criticism comes with the job, whether as the manager or as a four-time Gold Glove and Silver Slugger third baseman whose credentials stop not far shy of the Hall of Fame.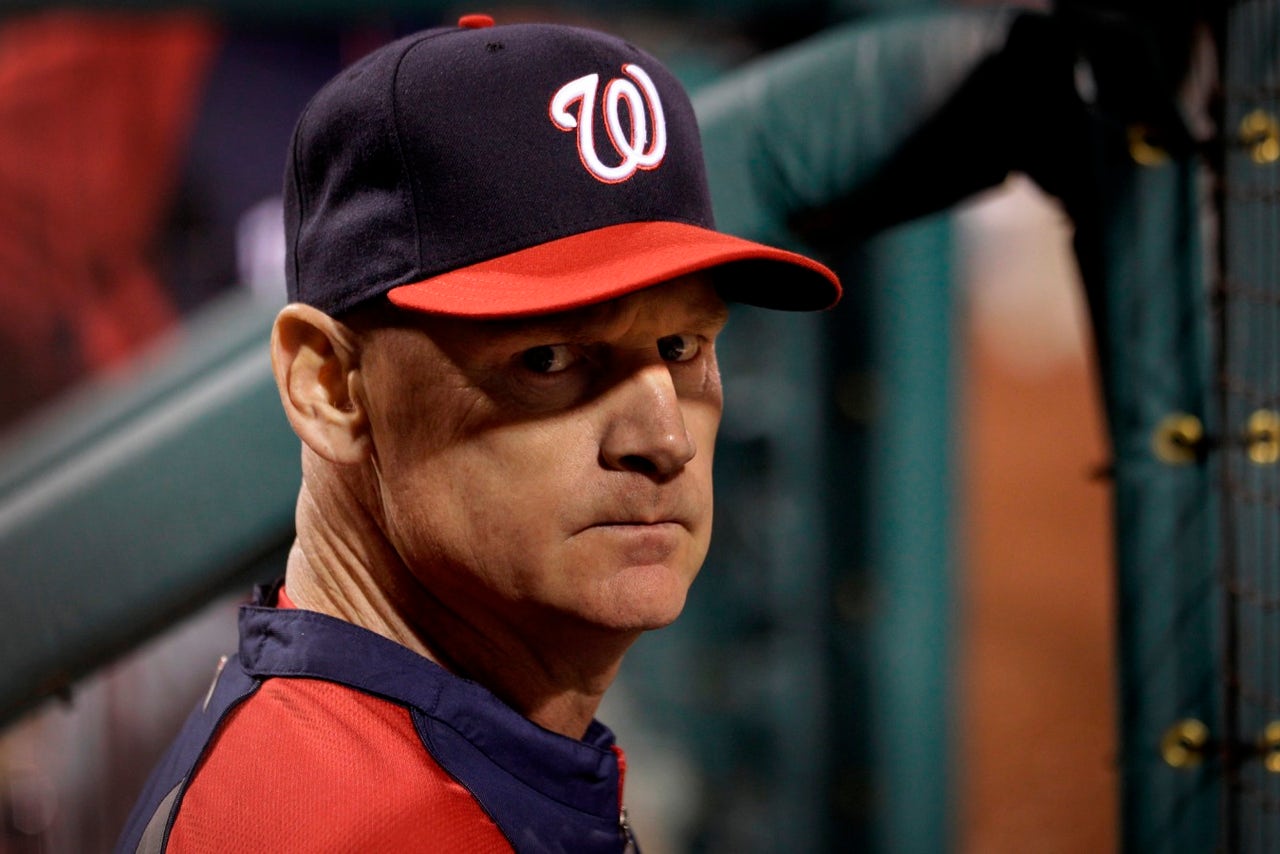 Nationals manager Matt Williams has faced criticism early this season, including for his handling of Bryce Harper.
"You're forced, whether you are on the field or in the dugout, to make a decision you feel is best," Williams said. "It can be popular or unpopular. It doesn't mean that you don't make the decision. Criticism is criticism. There is not much you can do about except try to do the best job you can. That's how I approach it."
Harper has said Williams did the right thing.
"Bryce Harper is going to be one of the best players in the history of this game," Williams said. "But we have to play a certain way as a team if we are going to win. We had the meeting about it. Everybody knew about it. It was not very popular, but hopefully I believe that at the end of his career, he is going to look back at it and say, 'That was an important time for me to take the next step.' If that is the purpose that it served, great."
Williams still makes his home in the Valley, where he will spend the next few nights before the Nationals return home for a weekend series against the New York Mets. He called Gibson before the game Monday to suggest another run around the concourse, although Gibson's recent knee surgery prevents him from running full speed. 
"There is something to be said for a two o'clock sweat," Williams said of his pregame routine.
Williams was back in red Monday, but not Sedona red.
"It's odd," said Williams, who said he has not been able to follow the D-backs as much as he would have liked.
"Losing Patrick (No. 1 starter Corbin) was big for them. He's a big part of the rotation; bright future. You certainly never want anybody to get hurt. The thing that is telling to us now is that they've won six out of nine."
What else would a manager say?
Follow Jack Magruder on Twitter
---