Williams paces Kansas State past Savannah State, 73-53
BY foxsports • December 14, 2014
MANHATTAN, Kan. -- With two weeks and change remaining before Big 12 play, Bruce Weber hopes his team understands the importance of the three games before the Jan. 3 date at Oklahoma State.
After an underwhelming, turnover-ridden victory over Savannah State on Sunday night, the reality came into focus even more so for the Wildcats (6-4).
Nino Williams had 20 points and Marcus Foster had 13 points as Kansas State used a late second-half run to put away the Tigers (3-8) 73-53 on Sunday night.
"The decision making isn't very good," Weber said. "We've got to let the game come to us. We've got to do a better job as coaches and letting them play more in practice. Hopefully, they'll learn from these mistakes in practice and get better from it."
The Wildcats moved to 4-0 all-time against the Tigers with all games between the two schools coming in the last 10 years.
It was also the sixth time that Williams has scored in double figures this season. The St. Louis, Missouri native is just one game from tying his previous season-best of seven games of 10 points or more.
"I know the system and I've been here for three years," Williams said. "I know little ways of scoring and getting points. Like coach said, I've done a better job of screening, so I get more open shots."
Terel Hall had 17 points to pace the Tigers, who are in the middle of one month of games away from their home floor.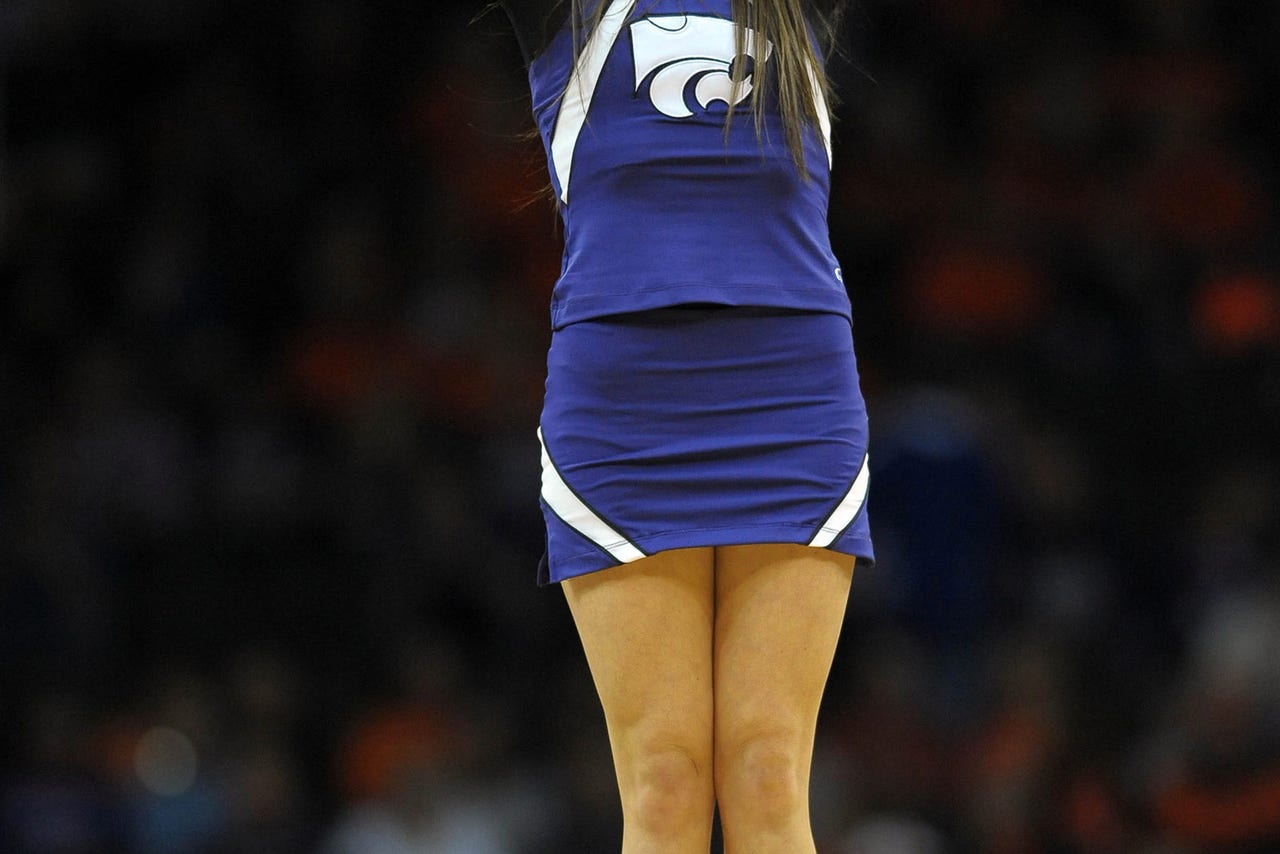 Lookin' good! Check out our gallery of Big 12 cheerleaders.
After having their lead cut to 47-41 with 10:20 left, the Wildcats responded with a 21-5 run over the next eight minutes and sealed the victory with their depth.
Gipson, who was held scoreless in the first half due to early foul trouble, scored seven of his 10 points during the Kansas State scoring spurt.
The Wildcats, who are coming off of a last-minute, 50-47 victory against Bradley, once again struggled to find rhythm on offense as they never led the Tigers by more than nine points in the first half.
The two teams combined for 18 turnovers in a foul-plagued first half, but a distinct size advantage gave Kansas State the upper hand with 16 points in the paint.
Stephen Hurt, Kansas State's key reserve at center behind Thomas Gipson, was out for a second game with a groin injury. With foul trouble and the loss in the frontcourt, the Wildcats were forced to play with unorthodox lineups that included numerous reserves.
Despite the turnover numbers, the Wildcats garnered nine assists on 10 first-half baskets, which led to a 30-23 lead at halftime.
Williams kept the Wildcats afloat in the first half, scoring 10 points.
TIP-IN
On a Jan. 7, 2008, trip to Manhattan, Savannah State set the NCAA record for lowest field-goal percentage in one half. The Tigers were held to 1 of 23 shooting, which amounted to 4.3 percent from the field.
Kansas State is now 26-0 all-time against MEAC schools.
HOPING FOR A REPEAT
In the Wildcats' last non-conference game at the Sprint Center, they knocked off Florida, then-ranked No. 8, which was the program's first win over a top-10 opponent since Dec. 21, 1981. They went on to win 17 of their last 20 regular-season games.
SHOOTING WELL FROM DEEP
Through 10 games, Kansas State is shooting a conference-best 40.5 percent from 3-point range.
UP NEXT
Savannah State will play at Tulane on Tuesday.
Kansas State will face Texas A&M on Saturday at the Sprint Center in Kansas City.
---