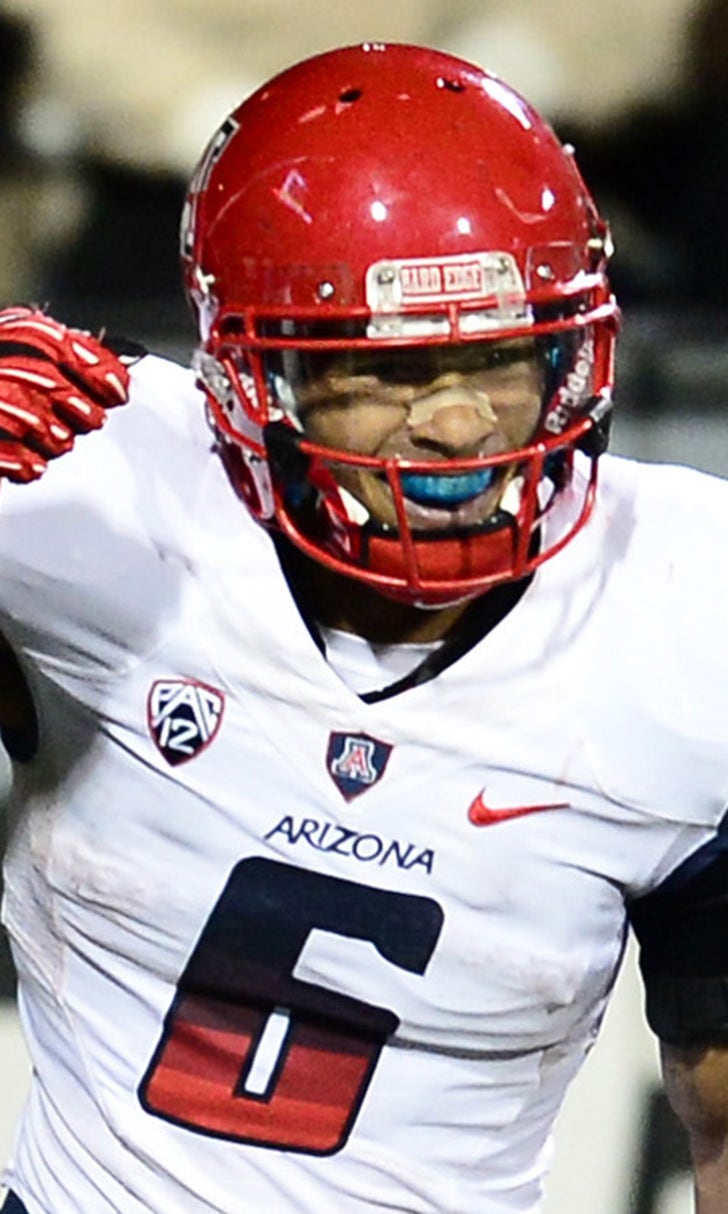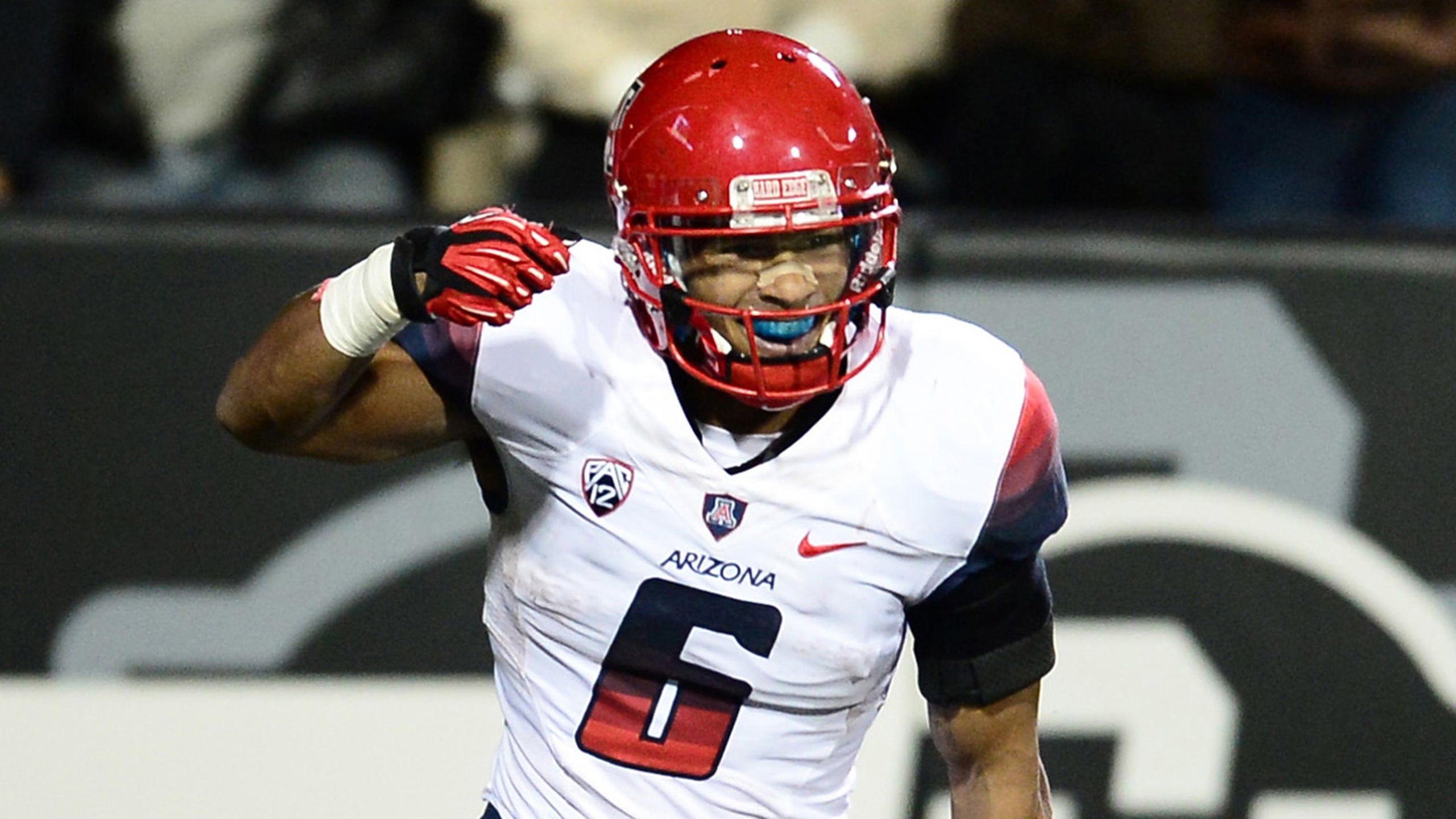 Wildcats' Phillips ready to go 'full tilt' as camp begins
BY foxsports • August 1, 2014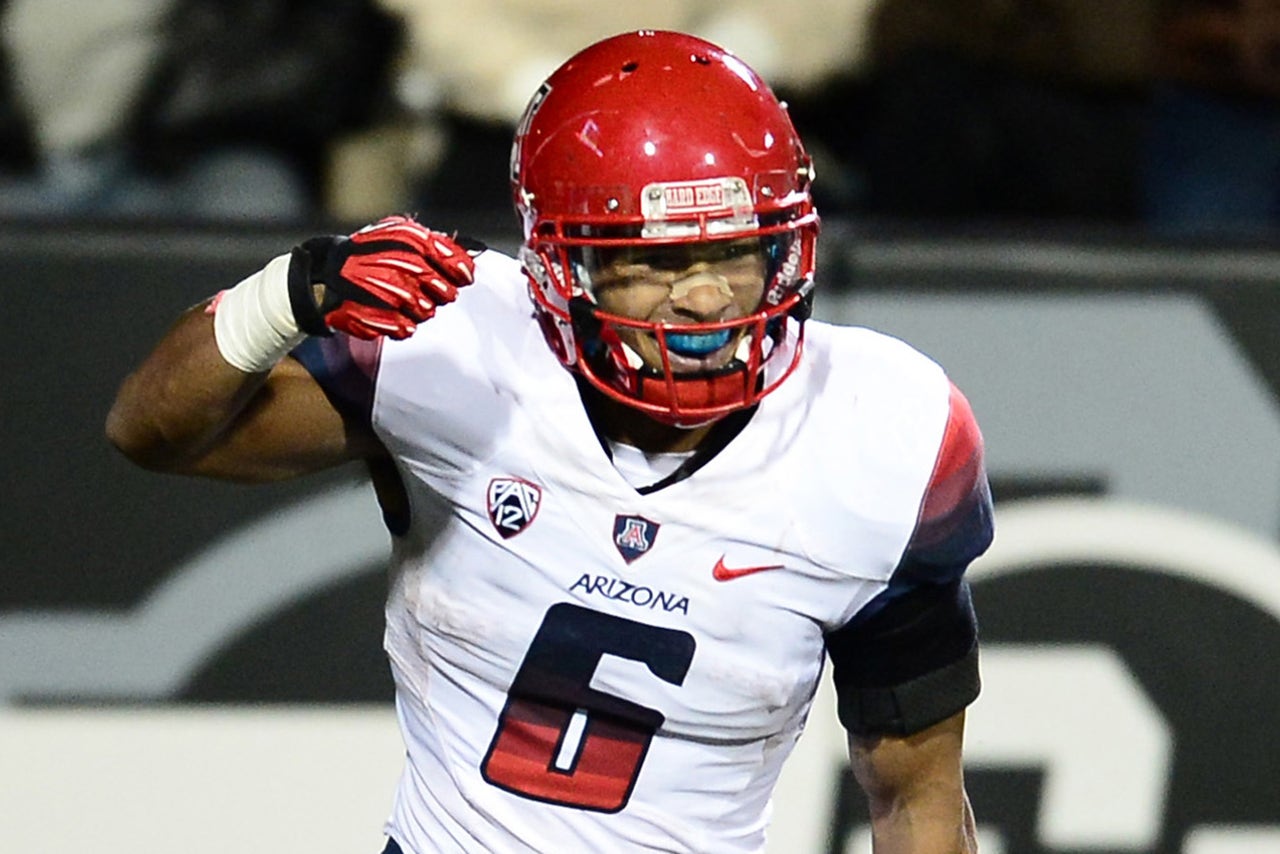 TUCSON, Ariz. -- Midway through Arizona's spring football practices, then-freshman Nate Phillips had time to reflect on what was a spectacular first season.
The problem was, well, he had too much time to reminisce. While his teammates worked on the field, he wished he was doing the same. But a shoulder injury created his watch-from-the-sideline situation.
Now, he's 100 percent ready to go when Arizona opens fall practice Saturday.
"I'm excited to play with all the new guys coming in," said Phillips, who last year at this time was one of those "new guys," reporting to camp as the anticipation built for the season's first practice.
Friday was that day for Arizona: Pose for pictures, shoot video intros and enjoy the day because on Saturday, the Wildcats will be hitting the field in preparation for the 2014 season.
"I was definitely nervous for fall camp because I didn't know what to expect, so this was kind of like the glamour of it," he said of his experience last year in what amounts to a quick photo shoot and check in. "I didn't know what the grind would be when we would start camp."
So what's in store on Saturday?
"We're full tilt," said Phillips, a 5-foot-7 slot receiver out of Chandler Basha High. "He'll (coach Rich Rodriguez) tell you that. That's first day to last day. We're going to go as fast as we can. It's going to be a shock (to players) how quickly we go through practice and how quickly practice goes."
Even knowing the grind that awaits, Phillips said, "sitting out the spring, I'm ready for that."
To a man Friday -- at least those available to the media (quarterbacks and running backs were off limits) -- they all said they are excited. Senior safety Jourdon Grandon said there was "a buzz" to get going. Year three under Rodriguez has its potential.  
"Everybody is hungry," Phillips said. "Last year we weren't picked to win the Pac-12 South and this year we're still not picked to win the Pac-12 South. Everybody has a chip on their shoulder, maybe because they weren't highly ranked (as a recruit) or because we weren't picked high in the Pac-12 South. We have to go out there and play our best."
Phillips often played well last season en route to being selected a freshman All-American by the Football Writers Association of America. Phillips led UA in receptions with 51, receiving yards (696) and receiving touchdowns (seven). He saved his best for last, finishing with nine catches for a school-record 193 receiving yards against Boston College. It was a record for a freshman for a bowl game.
"It was one to remember," he said. "It's been my biggest memory so far."
But it was also consistent with the second half of the season, when he caught 30 passes in the final five games.
But he has moved on. Because of the shoulder injury that kept him from spring workouts, he's looking forward to what's ahead -- both good and bad. The special end-of-camp talent show being the good, and the two-a-days being the tough part.
He said he'll have to get better with his route running. And having to compete with what is considered the Pac-12's best receiving group will help with that improvement. After all, you get better by playing with good talent and competition.
"No one has got a secure spot," he said.
"You're fighting for playing time; you're fighting for a spot. When you're doing that, you might be the guy who is behind trying to be better than the guy in front of you, or you're making the guy better in front you (as) he tries to keep his spot."
Arizona doesn't make freshmen and newcomers available to the media until later in camp, but several veterans were asked Friday about freshman Cam Denson, the former Tucson Salpointe Catholic High star. Denson, recruited as a wide receiver, will get a shot to be the starting cornerback because of a lack of depth at that position. How much he plays will be determined, but teammates said he's very talented.
"He's athletic and I really like what I see out of the kid," Grandon said. "When we play basketball at the rec center he's explosive. He dunks on kids. I'm going to enjoy seeing him develop. He's an explosive kid."
Follow Steve Rivera on Twitter
---