Wichita State Shockers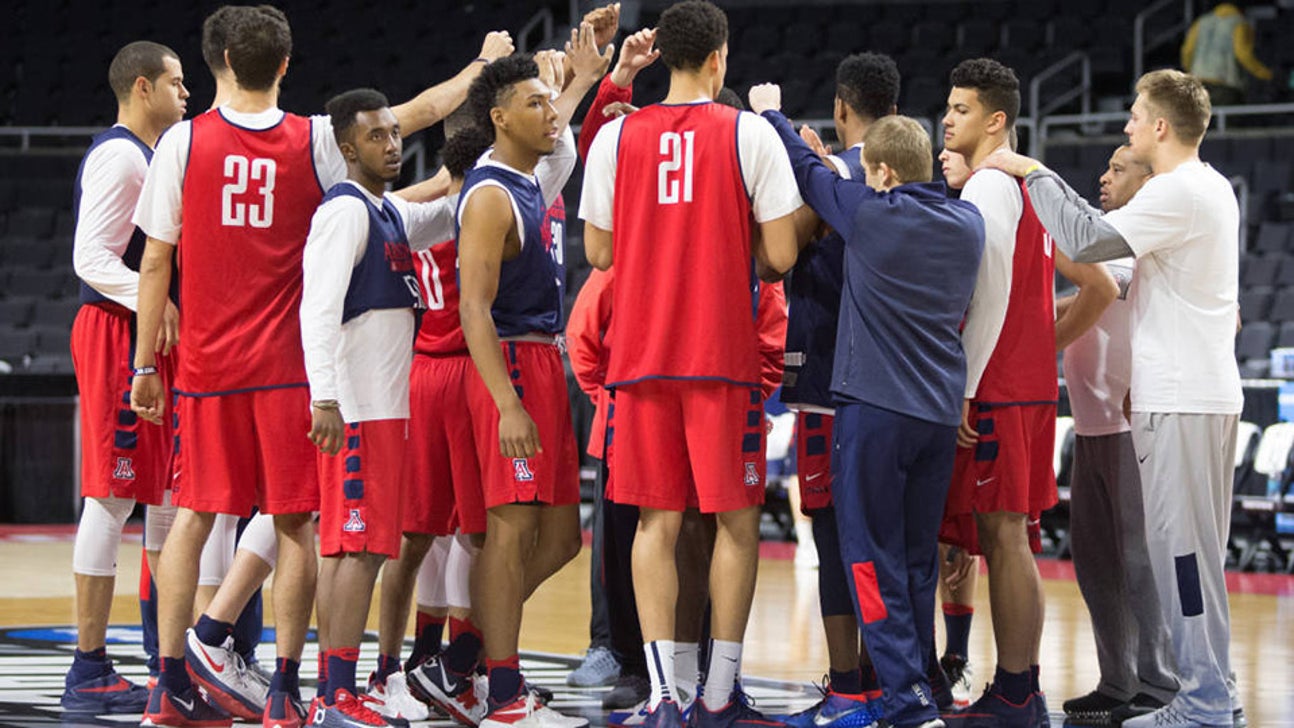 Wichita State Shockers
Wildcats in for battle with rolling Shockers
Published
Mar. 16, 2016 8:56 p.m. ET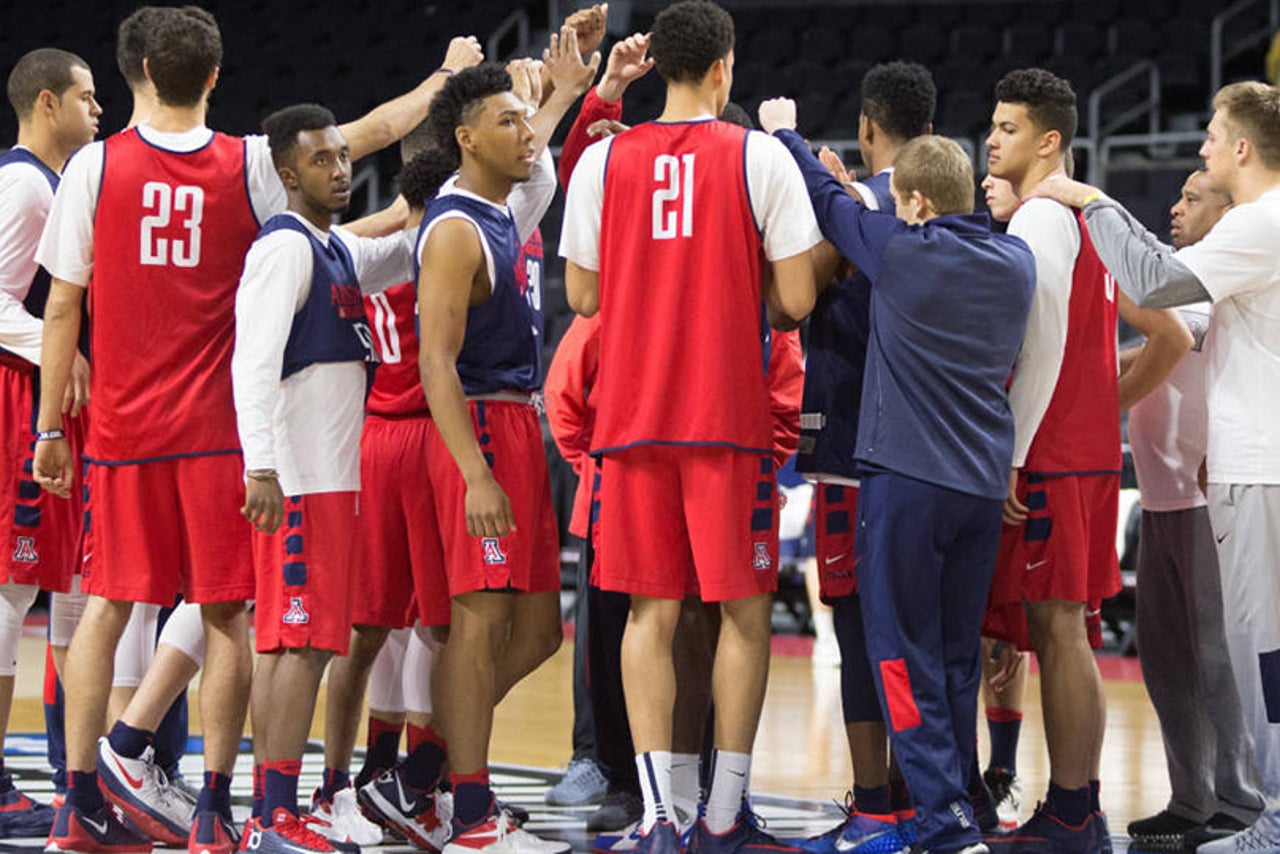 PROVIDENCE, R.I. -- No rest for the weary. Wichita State wouldn't want it any other way.
Less than three hours after a convincing 70-50 victory over Vanderbilt in a First Four game in Dayton, Ohio, the Shockers (25-8) landed in New England around 2:30 a.m. Wednesday, grabbed about six hours of sleep, then turned their attention to their next foe in the NCAA Tournament, sixth-seeded Arizona (25-8) in a first-round South Regional game on Thursday night.
"I mean, this time of year I could stay up all day. It doesn't matter," senior guard Fred VanVleet said Wednesday. "I mean, we could have walked to Providence, for all I care. We're ready to play. We could have played this morning. Not that we would have been very good, but I think our energy would have been up."
Entering tournament play, Wichita State had the nation's top adjusted efficiency defense, and it showed against Vandy, whose trio of 7-footers sputtered against the Shockers. VanVleet and backcourt mate Ron Baker combined for a triple double -- 28 points, 12 rebounds, and 10 assists -- as Wichita State pulled away in the second half and held Vandy to its lowest point total of the season.
The Wildcats watched it unfold on television, then held a meeting.
"When you have two senior guards who embody those types of qualities as defenders, it makes life tough for their opponent," Arizona coach Sean Miller said. "We're in for one heck of a battle. I don't really care the seed, what we are, what they are. You come to this tournament expecting to play against some terrific teams, and we know Wichita State is that. And Fred, I think, is the heart and soul of their team because of how he has the ability to make the game easier for his teammates."
Call this matchup a contrast in style. The Shockers thrive on defense and the Wildcats are averaging 81.2 points a game. The last team to score more than 70 in regulation against Wichita State was Iowa (84) in late November.
"It's going to be a tough challenge for us, I think," said Ryan Anderson, Arizona's leading scorer (15.5). "When guards are that good, you can't guard them just with one player. We have to play good team defense tomorrow, and they're a good rebounding team, as well. We've got to keep them off the glass. I think those are the two keys."
During its dominance of the Pac-12 that brought three regular-season championships, the Wildcats under Miller have fallen short of the Final Four. This is the last go-round for senior starters Anderson, Gabe York, and Kaleb Tarczewski.
"It's a game of experience for sure, and hopefully our seniors are ready to play and lead," Miller said. "Because like I said, I think we expect an incredibly tough game."
Other things to know when 11th-seeded Wichita State plays No. 6 Arizona in a first-round game in the South Regional:
DEFENSE RULES: Last year's Sweet 16 team was the first Wichita State squad in 65 years to allow fewer than 60 points per game (57.4, eighth nationally). Despite NCAA rules changes that have increased offense this year, the Shockers are allowing just 59 points to lead the nation and rank fifth in field goal percentage defense (38.2) and second in turnover margin (plus-5.5).
FAMILIAR FOES: Arizona's Tarczewski knows all about Wichita State's dynamic duo. He played with both Baker and VanVleet at the Pan-American games and roomed with VanVleet.
"Those two individuals are the ultimate competitors. They love to win," Tarczewski said. "Obviously, they've proven that with their time at Wichita. Seeing the game last night, we know they're a great team, really, really good on defense. Fred and Ron really run their team, so it's going to be a huge game tomorrow. They're a great team, and we really respect what they do."
EVEN STEPHEN: Wichita State and Arizona have played twice before and each team won on its home court. The Wildcats won 73-61 in December 1951 and the Shockers 87-64 in December 1954.
GRIZZLED VETERANS: Arizona's Tarczewski (11) and Gabe York (nine) have combined to play in 20 NCAA Tournament games. The Wildcats' twosome entered this year's tournament tied with Wichita State's Baker and VanVleet (10 games each) as the most experienced duos in the postseason.
LONG ROAD 2: Arizona's 2,600-mile journey to Rhode Island ranks No. 1 in distance traveled by the school for an NCAA Tournament game.
---
---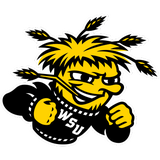 Get more from Wichita State Shockers
Follow your favorites to get information about games, news and more
---