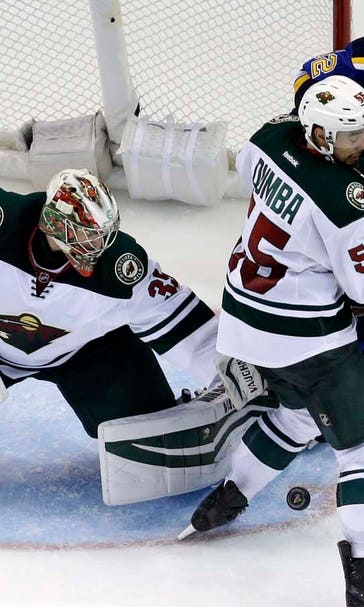 Wild to face Blues in first round of postseason
April 12, 2015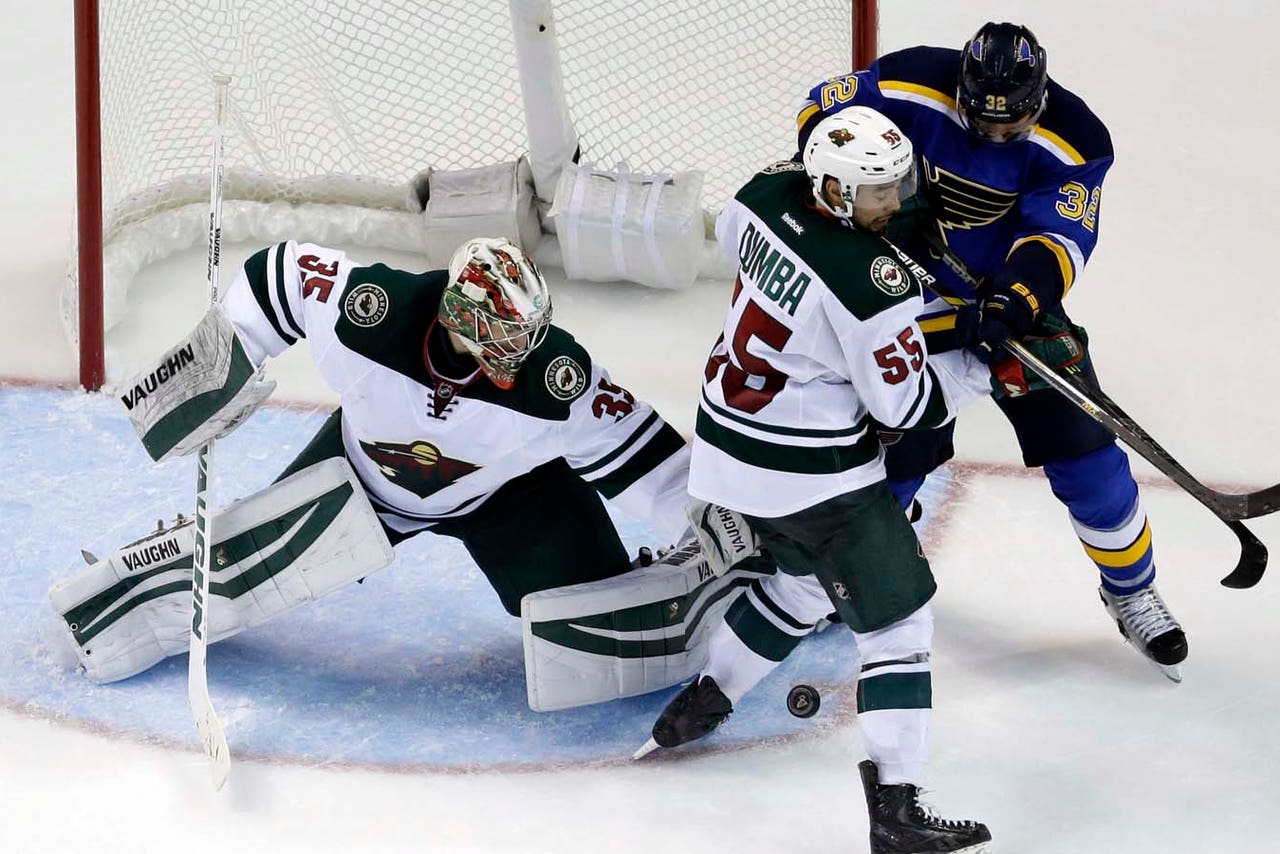 The Minnesota Wild's regular season is over and now begins their second season: the playoffs.
With the season ending Saturday night, the Wild learned their playoff opponent in the first round. For the first time in franchise history, Minnesota will play the St. Louis Blues in the postseason.
The Wild finished as the No. 7 in the West. The Blues are the No. 2 seed, with Anaheim passing St. Louis for the top seed by virtue of a Saturday night win in regulation over Arizona.
Minnesota and St. Louis played four times this season, including Saturday, with the Wild holding the series edge 2-1-1. The Wild lost in a shootout, 3-2, in Minnesota on Nov. 29. After acquiring goaltender Devin Dubnyk in a trade, the Wild beat the Blues, 3-1, in St. Louis on March 14 and 6-3 in Minnesota on March 21.
The teams met for the final time Saturday in St. Louis. Both teams sat out key players in the afternoon game, which the Blues won 4-2.
First Round Playoff Schedule vs. St. Louis Blues (all times central)

Game 1 – Thursday, April 16, Minnesota at St. Louis, 8:30 p.m.
Game 2 – Saturday, April 18, Minnesota at St. Louis, 2 p.m.
Game 3 – Monday, April 20, St. Louis at Minnesota, 7 p.m.
Game 4 – Wednesday, April 22, St. Louis at Minnesota, 8:30 p.m.
Game 5 – Friday, April 24, Minnesota at St. Louis, TBD (if necessary)
Game 6 – Sunday, April 26, St. Louis at Minnesota, TBD (if necessary)
Game 7 – Wednesday, April 29, Minnesota at St. Louis, TBD (if necessary)

---