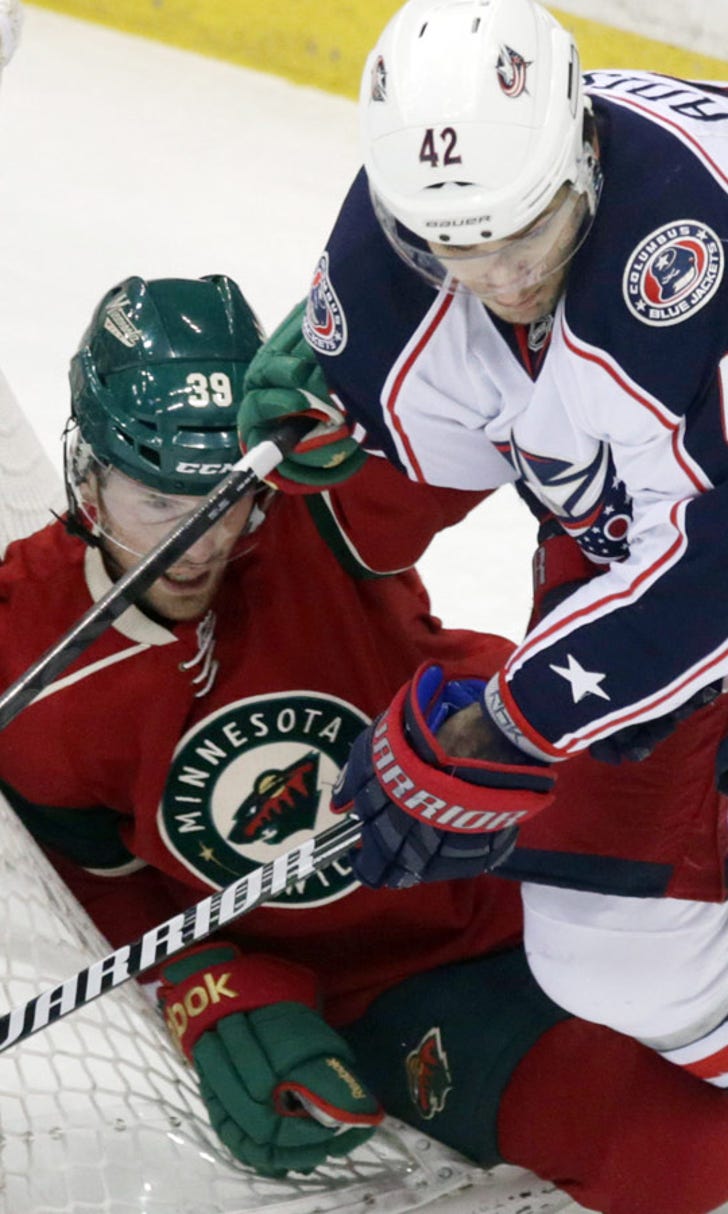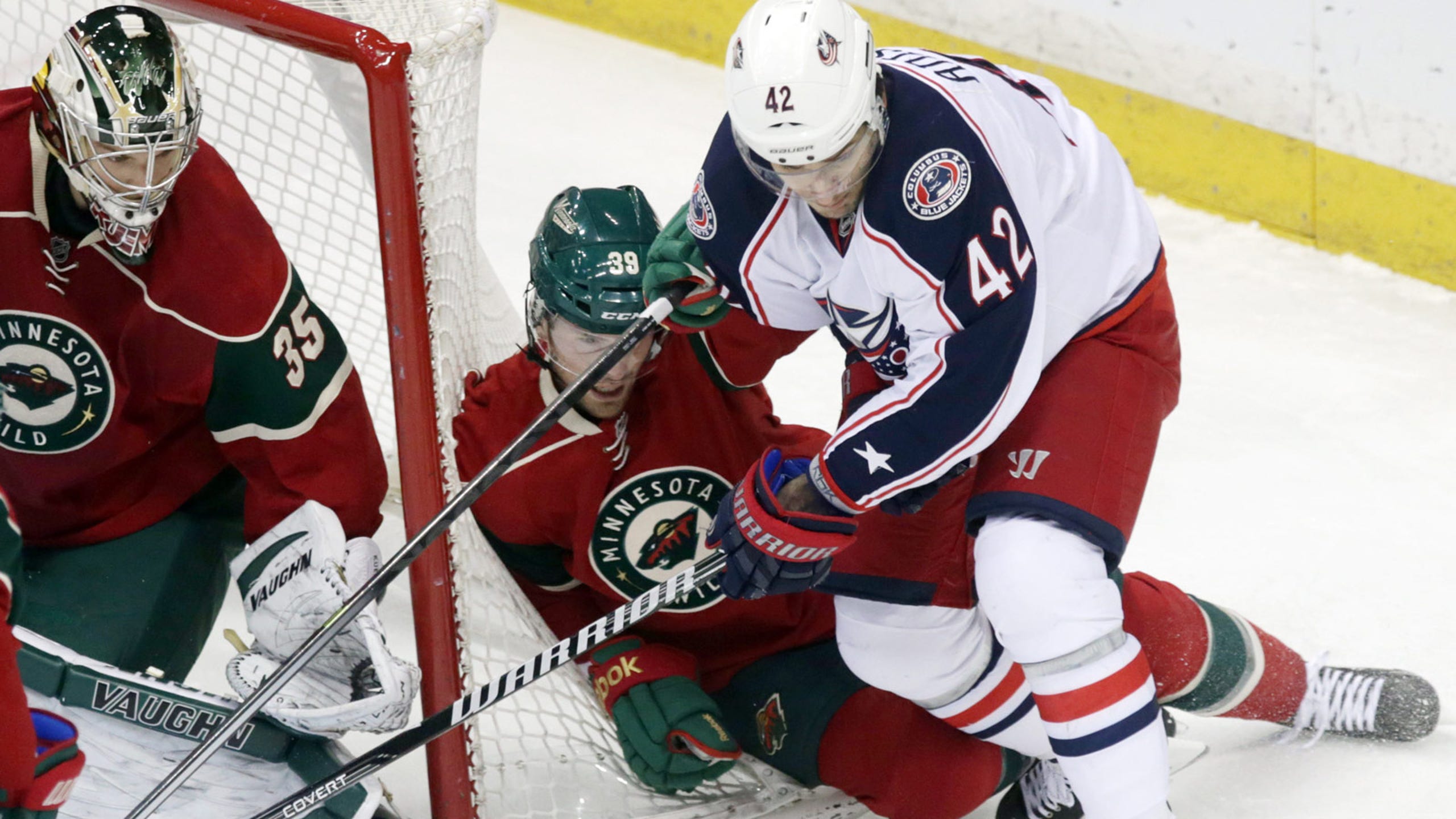 Wild shot down again, this time by Columbus
BY foxsports • March 16, 2014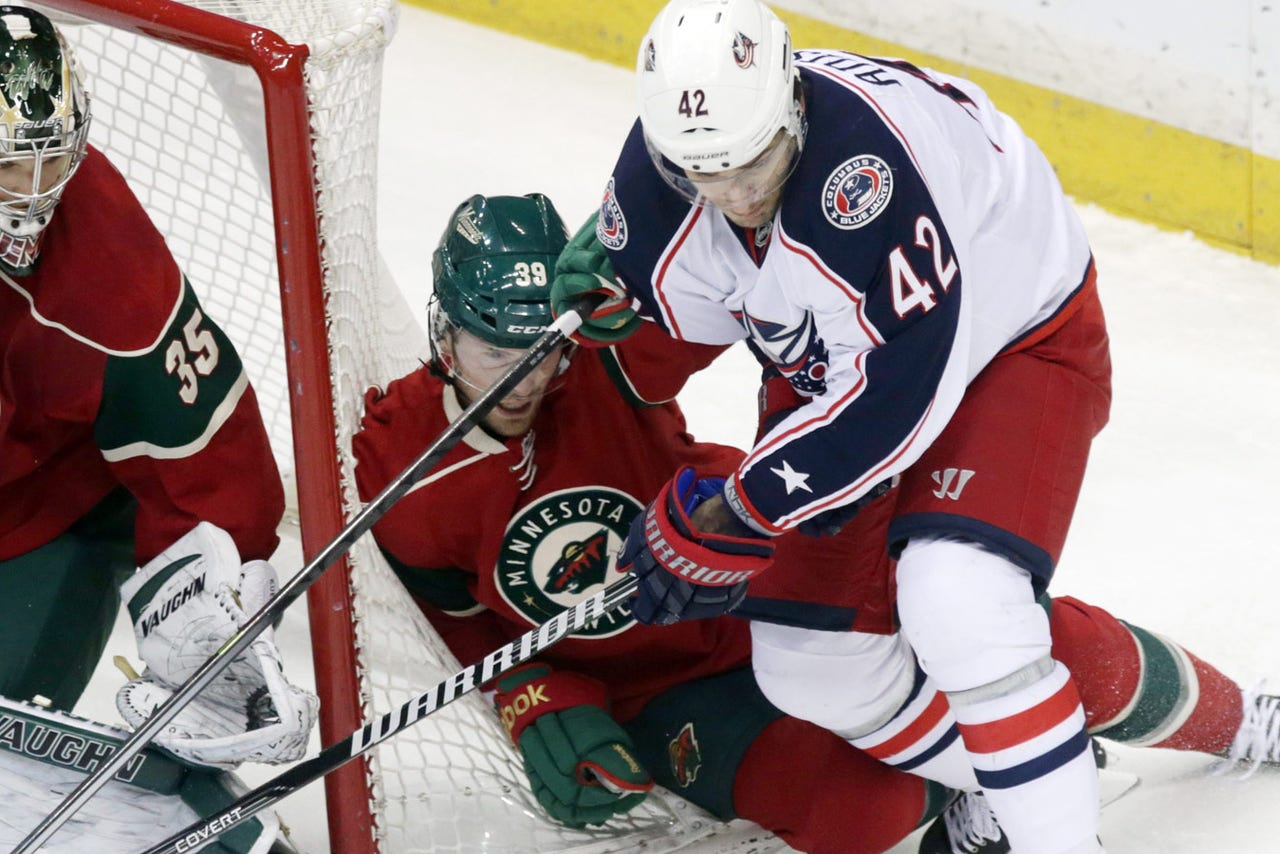 ST. PAUL, Minn. -- For 65 minutes Saturday, Darcy Kuemper and Sergei Bobrovsky waged a goaltending duel that befit two teams who have climbed in their respective conference standings led by the goaltenders.
Kuemper, the Minnesota Wild rookie, went stop for stop with Bobrovsky, the defending Vezina Trophy winner for the league's best goaltender, until the shootout and he even felt the game should have continued.
Ryan Johansen scored in the fourth round of the shootout to give the Columbus Blue Jackets a 2-1 win against Minnesota, sending the Wild to their third shootout loss of a four-game homestand.
"It's tough because it paints kind of a bad picture for a good game," Minnesota coach Mike Yeo said. "It was a good hockey game, both teams I thought played well, I thought their goalie was great. I'm glad that we don't have to play against that goalie again this year. He seems to really enjoy playing against us."
Bobrovsky's last game against the Wild was a 39-save shootout win in Minnesota in April. He frustrated the Wild again, making 32 saves on Saturday. Kuemper made 28 saves heading into the shootout.
Minnesota was up 2-0 in the shootout on goals by Zach Parise and Mikko Koivu. But Columbus' Artem Anisimov and Mark Letestu beat Kuemper to push the shootout into an extra round and Johansen scored the winner on a goal that went to video review.
Johansen deked Kuemper, who tried to poke the puck away. But the puck found its way to Johansen's stick and he was able to backhand it past Kuemper. Officials signaled a good goal and Kuemper argued momentarily. Officials got together and waved the goal off before going to a video review.
Video showed Kuemper's stick never touched the puck. The review went Columbus' way for the win, with the league ruling Kuemper didn't touch the puck so there was no "rebound by the shooter on the play," according to the league.
"I just thought that once I poked it, it's not like I gave up on the play," Kuemper said. "He still made a good recovery and scored but yeah, I thought once I poked it I didn't think it was a goal. But I guess, like I said, a grey area."
Kuemper also lamented the two earlier chances when he couldn't protect Minnesota's two-goal advantage in the shootout.
"Yeah, you're up 2-0, you just need to make a save," Kuemper said. "I was just sitting on the pre-scout a little too much and they changed up their moves and beat me."
Yeo said he didn't look back at the replay of Johansen's game-winner after the game.
"I didn't, to be honest with you, because I know it's not going to change anything," Yeo said. "It's frustrating enough as it is. It's disappointing. You'd certainly like to close out the game at that point. But at the same time, what I don't want is Kuemps to start thinking about that as a negative. I thought he played really well, too.
"We went 2-for-2 to start and we had an opportunity and we missed it. But we can't sit here and let a shootout affect how we feel about how we're playing the game, because that's the only important thing: how are we playing the game. We gave ourselves a chance to win the game and that's what we have to do night after night."
Minnesota ended a four-game homestand with three shootout losses and a one-goal win against the New York Rangers, earning five of a possible eight points. Eleven of the Wild's last 12 games have been decided by a goal (6-2-4) and they have points in 15 of their last 18 games overall.
"You lose in a shootout and it paints an ugly picture," Yeo said. "We can't sit here and look back three games, we can't sit here and look ahead three games. I think our guys have done a pretty good job of just staying in the moment and getting ready for the next one and that's what we have to do now."
Kuemper, the rookie sensation who is now 12-4-4, including a 7-1-2 record at home, relished his matchup against Bobrovsky.
"When you're seeing the goalie down there making saves, you don't want that to be the difference," Kuemper said. "You want to do your job, as well. So you just try to go with him, stop for stop."
Follow Brian Hall on Twitter
---