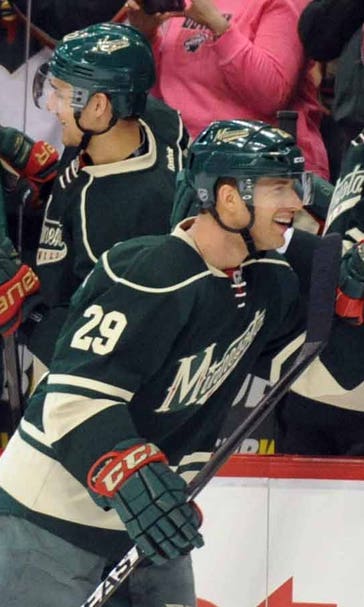 Wild enter playoffs with more experience, different feeling than last year
BY foxsports • April 16, 2014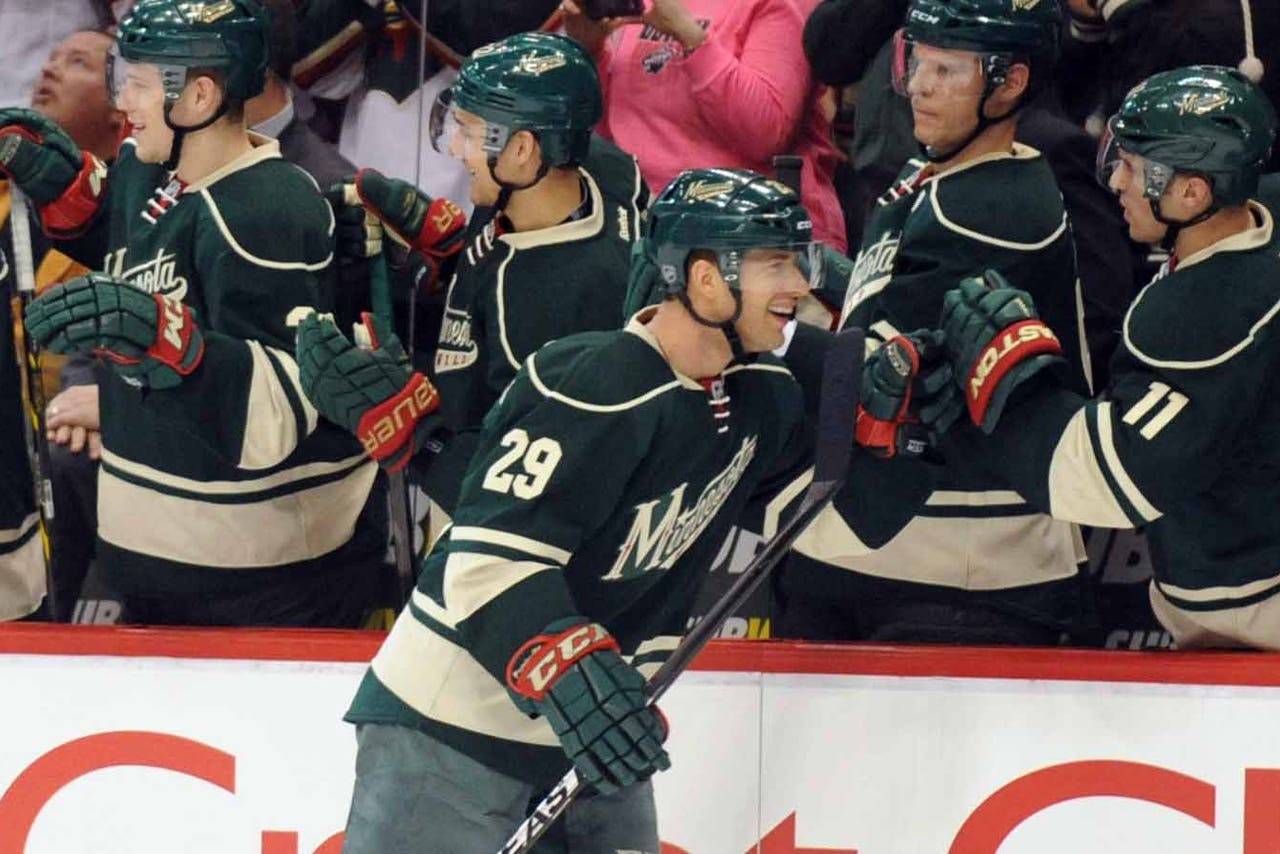 Rewind to last April and the Minnesota Wild were left to win at Colorado on the season's final day to earn their first playoff appearance in five years.
Minnesota's late qualifier earned it a matchup with the top-seed Chicago Blackhawks. Forward Jason Pominville, the Wild's big trade-deadline acquisition, was dealing with a concussion and unable to play anything but a limited role in the playoffs. Goaltender Niklas Backstrom was lost for the playoffs in pregame warm-ups for Game 1.
The thrill of experiencing the postseason was quickly met with the reality of facing the eventual Stanley Cup champions in the first round with an inexperienced and shorthanded team.
Return to the present and Minnesota is set to open the first round of the playoffs on Thursday, coincidentally at Colorado, with a much different feeling.
"I would say that we didn't go into the playoffs probably feeling quite as good about our game," Wild head coach Mike Yeo said. "We didn't have a full complement of players whether it was Backy or (Clayton Stoner) or Pommer or (Dany Heatley), some of the guys that were out. I do think we're deeper than we were last year. I thought that was an issue for us."
Minnesota could enjoy snapping its postseason drought last year. This time around, the Wild hope to make some noise. Yeo has said satisfaction won't come without better play -- Minnesota lost in five games to Chicago last year.
For the third time in their five playoff appearances, the Wild draw the Avalanche, the Western Conference's No. 2 seed.
Minnesota earned the top wild card spot in the revamped playoff system by winning four straight games and taking points in seven straight before losing in the regular-season finale on Sunday after already clinching their playoff positioning.
"I think we feel a lot better about how we're playing," forward Zach Parise said about the differences entering the playoffs the past two seasons. "This time of the year last year, we were getting beat pretty good by some non-playoff teams, and we just didn't feel good about the way we were playing. That's a tough way to enter the playoffs, but going back, I think we like how we've been playing. We've beaten some really good teams to get in, and we just have been playing just a better team game all-around."
The Wild were 0-3-1 against Colorado this season, but the two teams haven't met since Jan. 30. A lot has changed for Minnesota in that time.
Injuries have been a factor for the Wild this season again, but aside from forward Jason Zucker and goaltenders Backstrom and Josh Harding, Minnesota could have its full complement of players for Round 1.
The Wild also added a playoff-experienced goaltender in Ilya Bryzgalov -- 38 career playoff games -- and a Stanley Cup winner in forward Matt Cooke.
Pominville is healthy with a team-high 30 goals while playing in all 82 games during the regular season.
"It's night and day," Pominville said. "I don't even want to think about where I was last year at this time. But just to be healthy and be on the ice and be part of the group is great."
The Avalanche snapped its own three-year playoff drought with a major turnaround and can't qualify as experienced. Minnesota can build off last season, but isn't exactly "playoff-tested" either.
Only two players who scored in the playoffs -- Parise and defenseman Marco Scandella -- will play for the Wild in the playoffs this season. Among the 12 forwards expected to play in Game 1, only Parise, Pominville, Mikko Koivu, Charlie Coyle and Kyle Brodziak averaged at least 10 minutes of ice time in last year's playoffs.
Center Mikael Granlund, hopeful to return for Game 1 from an upper-body injury, didn't play in the playoffs last year. Matt Moulson, a trade-deadline pickup this year, is an accomplished NHL scorer but only has six career playoff games on his ledger.
"I don't think anyone's going to look at us and say we're incredibly experienced," Yeo said.
They are more experienced though, particularly Cooke, who has played 97 postseason games in his career.
"In my experience, teams that have done the best have been very narrow-minded," Cooke said. "The highs don't get too high, the lows don't get too low . . . That's something that I hopefully can bring with my experience, is to make sure that not only within the game our level is where it needs to be, but after each game our focus is very quickly moved to the next game."
The Wild learned from last year and are hoping to apply the lessons this season.
"The better teams usually win the series," defenseman Ryan Suter said. "Last year we didn't play the way we were capable of. You lose Backy in warmups the first game, that hurts you, and then I think we really never got that swagger back that you need to have going into the playoffs. So what did we learn? I think that we just have to play that we've been playing, play the way we're capable of playing, and you'll have success."
Health, depth and momentum, what a difference a year has made for Minnesota.
Follow Brian Hall on Twitter
---