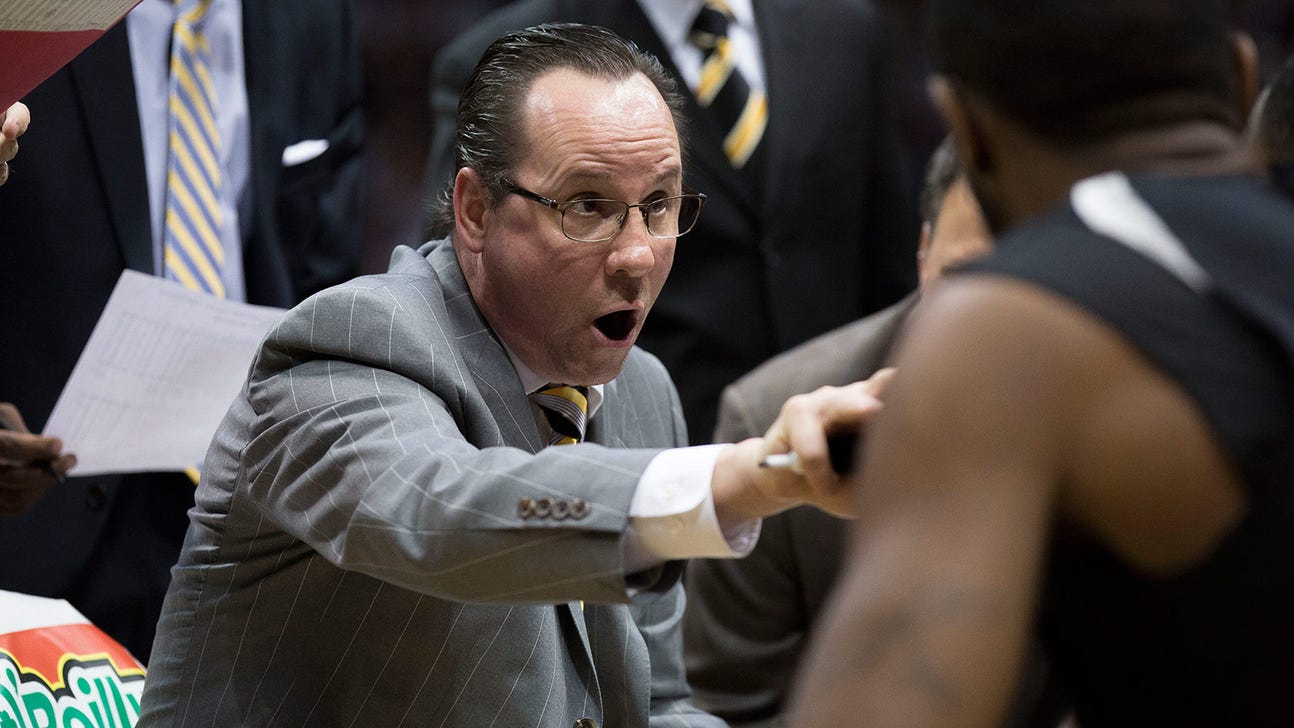 Wichita State coach taking road less traveled to top
Published
Mar. 19, 2014 4:46 p.m. ET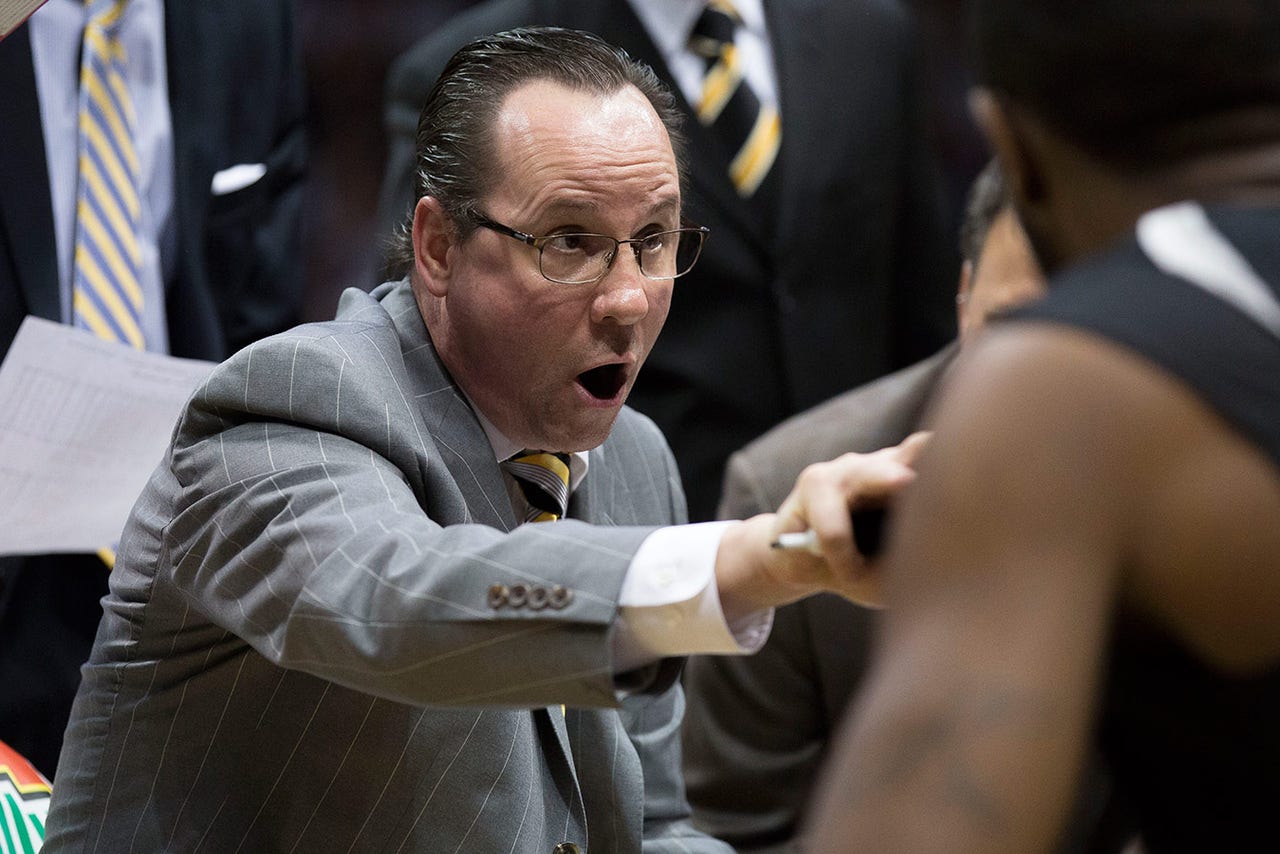 ST. LOUIS -- To understand Gregg Marshall is to understand that he's a product of his past.
The leader of unbeaten Wichita State wasn't born into coaching with a silver spoon. He didn't learn at the knee of Bob Knight or Mike Krzyzewski, or lean on a resume line that might read "UCLA" or "Kentucky" to climb the coaching ladder.
No, Marshall was a skinny guard who had to scrap and claw just to make it on the floor at tiny Randolph-Macon, the stately Division III school in Virginia that eventually gave Marshall his modest start in the business, doing as much laundry as scouting reports for the late Hal Nunnally.
From there, Marshall's career took him to Belmont Abbey in North Carolina and the College of Charleston in South Carolina. He spent time at Marshall and finally became a head coach at Winthrop.
These aren't the kinds of places that tend to produce Final Four coaches. Yet they managed to spit out Marshall, whose ferocious intensity, natural charisma and basketball acumen have helped to make Wichita State the latest "it" team as the NCAA Tournament tips off.
"He's dynamic," said Ohio athletic director Jim Schaus, the man who lured Marshall to Wichita State. "You could see all the elements that would make a highly successful coach."
This successful, though? The coach of a 34-0 team, the first to enter March Madness with a perfect record in more than two decades? A school setting its sights on back-to-back Final Four berths when it tips off as the No. 1 seed in the Midwest Region on Friday night in St. Louis?
"Oh, yes," Schaus said. "He has a lot of talent."
Marshall is the first to admit that talent goes only so far. It needs to be shaped. Sharpened. It needs to be filed to an edge, and for him, that happened at a succession of small schools under coaches without the name recognition of Knight or Krzyzewski but who were just as wise:
-- Grit and toughness was learned from Nunnally, the iconic coach of Randolph-Macon who once watched Marshall and teammate Rod Wood wage a fight in practice so ugly that Marshall was left with a broken nose and Wood with a concussion.
"He wasn't a military guy," Marshall said of Nunnally, "but he certainly had some drill instructor tendencies. He was tough. Hair off the collar, respectful of everyone, especially authority. Do the right things. He was a tough guy, and a very, very intelligent man."
-- The ability to teach the game was learned from Kevin Eastman, who at the time was the coach of tiny Belmont Abbey, and is now an assistant coach with the Los Angeles Clippers.
"He's a dynamite coach," Marshall said. "Really knew how to get kids to understand."
-- How to be a CEO was learned from John Kresse, who took Marshall under his wing for eight years at the College of Charleston. Together, they ushered the program on the long road from NAIA to Division I, and then right into the NCAA Tournament.
"John really knew how to deal with every aspect of a program, from marketing to promotions to dealing with the media," Marshall recalled this week. "X's and O's, recruiting. He did it all."
He taught Marshall how to deal with defeat, too.
"When he was my assistant, if we had a tough game, or a tough loss, I would sometimes see him throwing up after a game. As an assistant!" Kresse said. "His intensity was off the charts, and it worried me. If he was doing this as an assistant, how would he do as a head coach? But his years, his experiences, I think he's mellowed some, and I think he's better for it."
Ultimately, Marshall learned that he had what it took to be a head coach from Greg White, who had hired him at Marshall. After a couple years, White practically pushed his stubborn assistant out the door when Winthrop came searching for its new head coach.
"He said, 'You need to be an assistant at a higher level, or a head coach at the Division I level. You have that ability,'" Marshall said. "I had never really thought of it."
Winthrop might have been considered a dead-end job. Marshall made the Eagles relevant, and then he made them a powerhouse. They became tough, fundamentally sound, a perfectly humming machine, in so many ways a reflection of their coach and everything he'd learned over the years.
And when Marshall left for Wichita State in 2007, inheriting a program with a proud basketball heritage, he relied on the same formula to take the Shockers to another level: the Final Four, a perfect regular-season record, a No. 1 seed in this year's tournament.
"It's not like Winthrop is the great job in the country. It's not like Wichita State is," White explained, "but it doesn't matter where Gregg's coaching. He has the recipe."
One that he learned from his unique road through college basketball's backwoods.
---