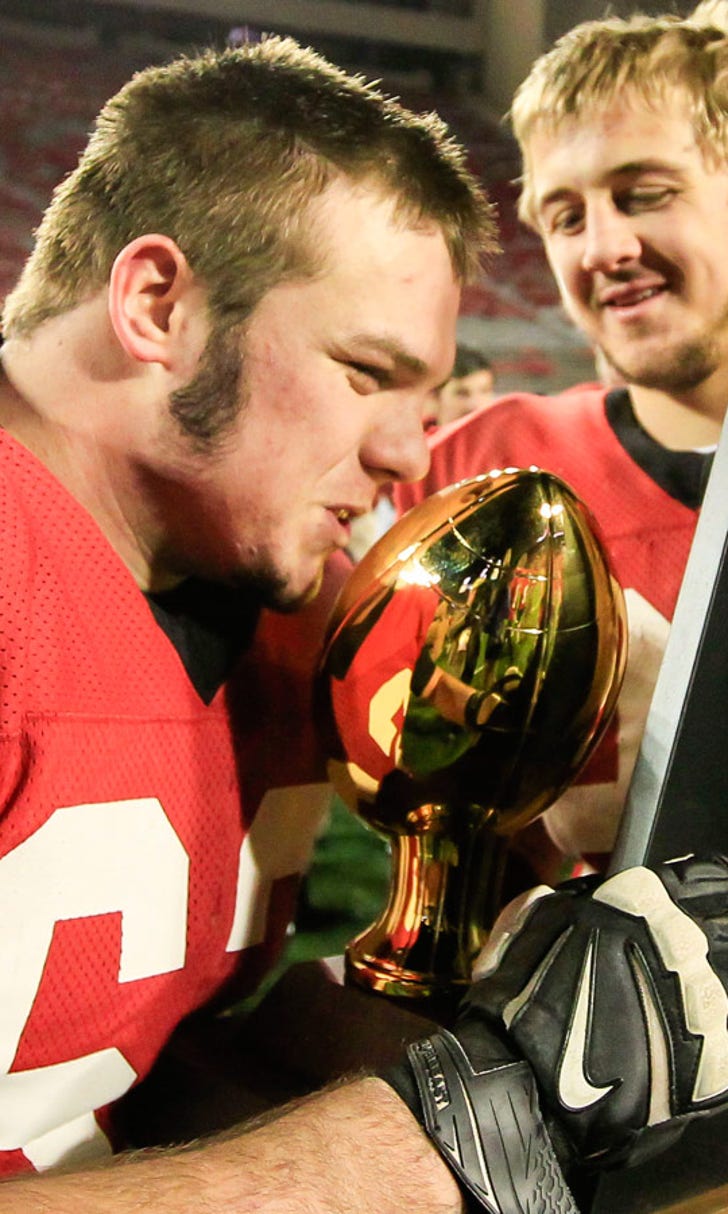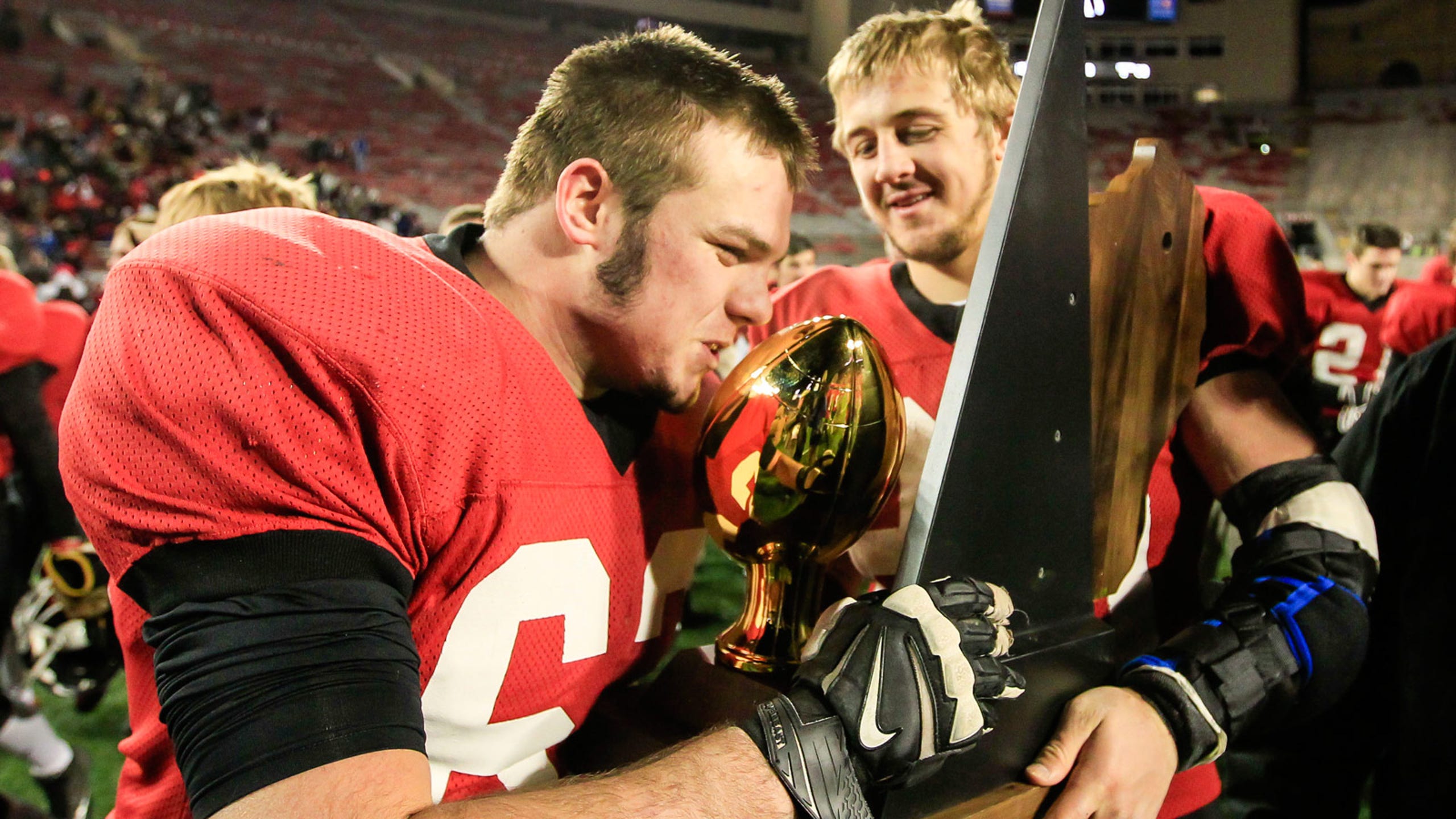 WIAA D-4: Somerset runs over, past Little Chute for title
BY foxsports • November 21, 2014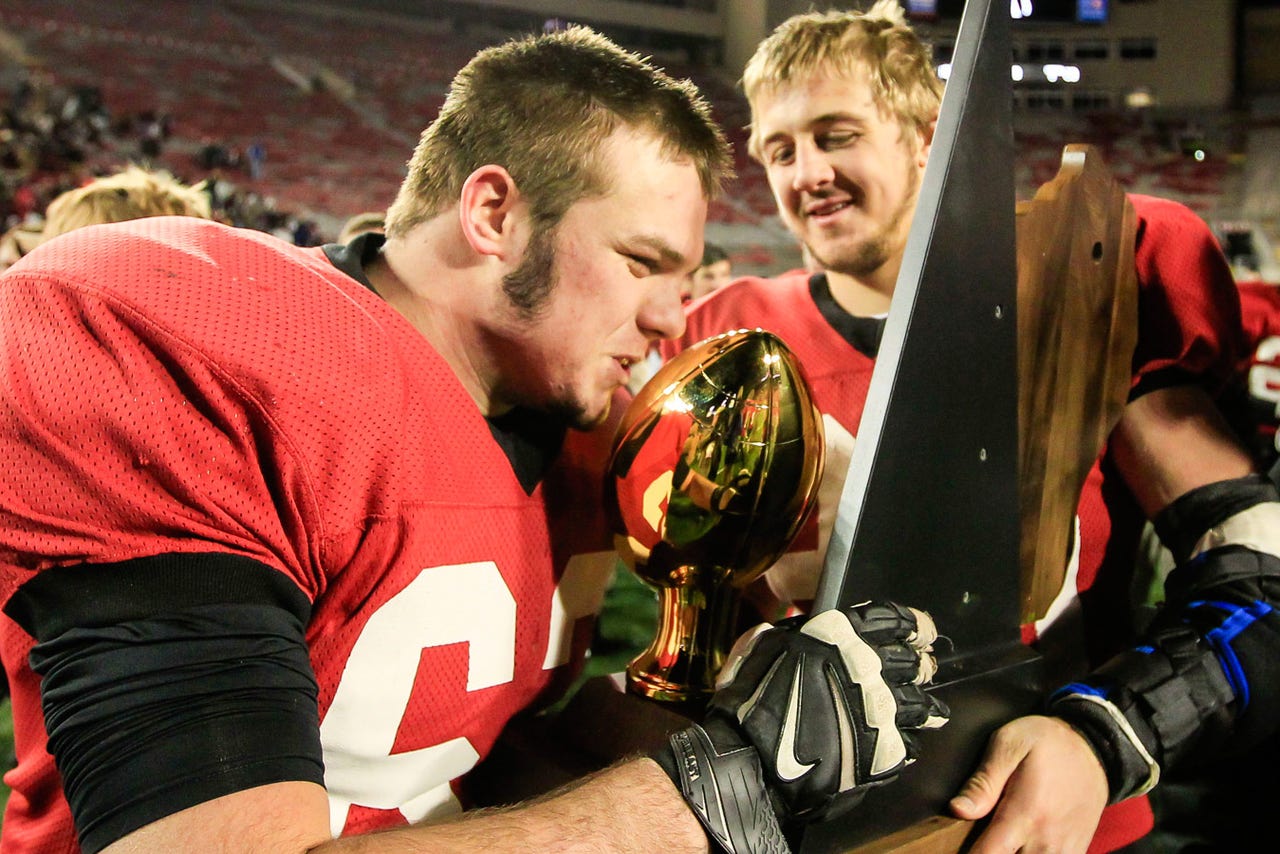 MADISON, Wis. -- Three-hundred and eighty. That's how many more rushing yards Somerset had than Little Chute in the WIAA Division 4 state championship game.
The Spartans gained 379 yards on the ground and held the Mustangs to minus-1 yard rushing, using a pair of third-quarter touchdowns to beat Little Chute 28-16 on Thursday at Camp Randall Stadium.
A three-headed rushing attack of seniors -- Maxwell Praschak, Reed Baillargeon and Mitchell Foster -- simply could not be stopped. Somerset led 14-10 at the half and exerted its will in the third quarter.
TURNING POINT
THREE STARS
Maxwell Praschak, Somerset -- The senior running back carried the ball a whopping 46 times for 218 yards and two touchdowns. It was a methodical, grind-it-out performance for Praschak, who averaged 4.7 yards per carry.
Heaven Hunt, Somerset -- On defense, Hunt was everywhere. He led the Spartans with seven tackles and also had two key interceptions to end Little Chute drives.
TITLE TALK
"We're a really big team offense. It was a great effort by the offensive line tonight." -- Maxwell Praschak
CLICK HERE FOR FULL GAME HIGHLIGHTS
---