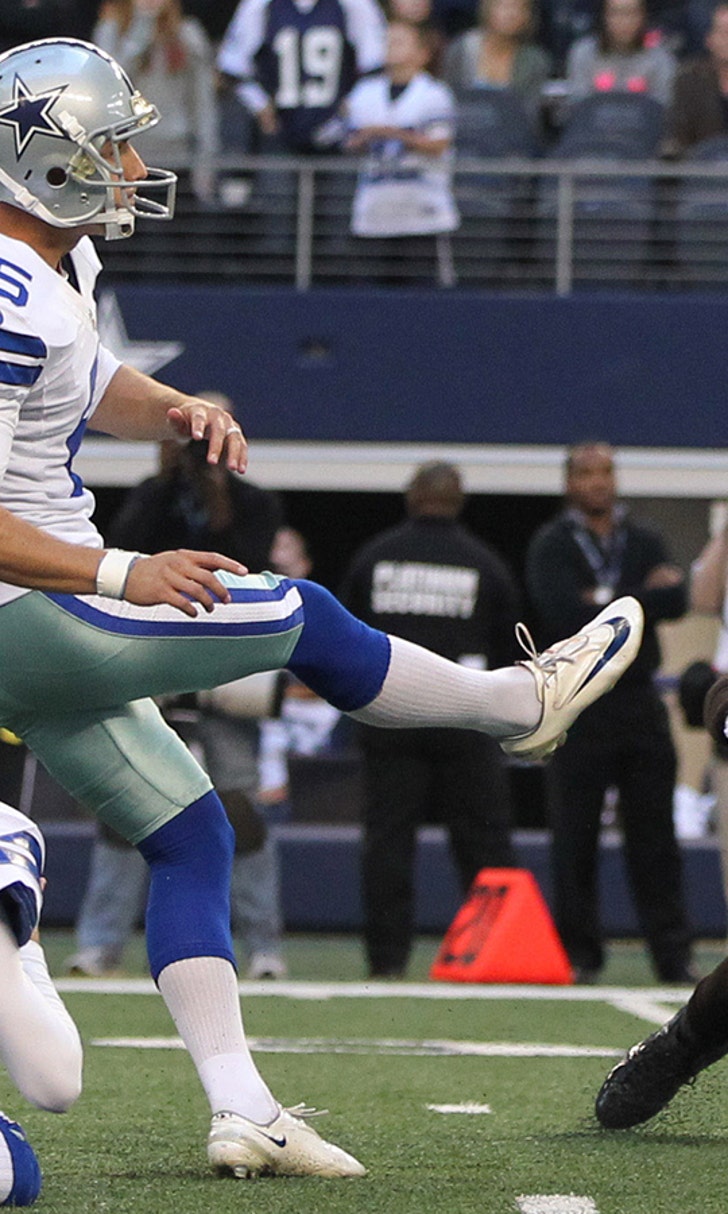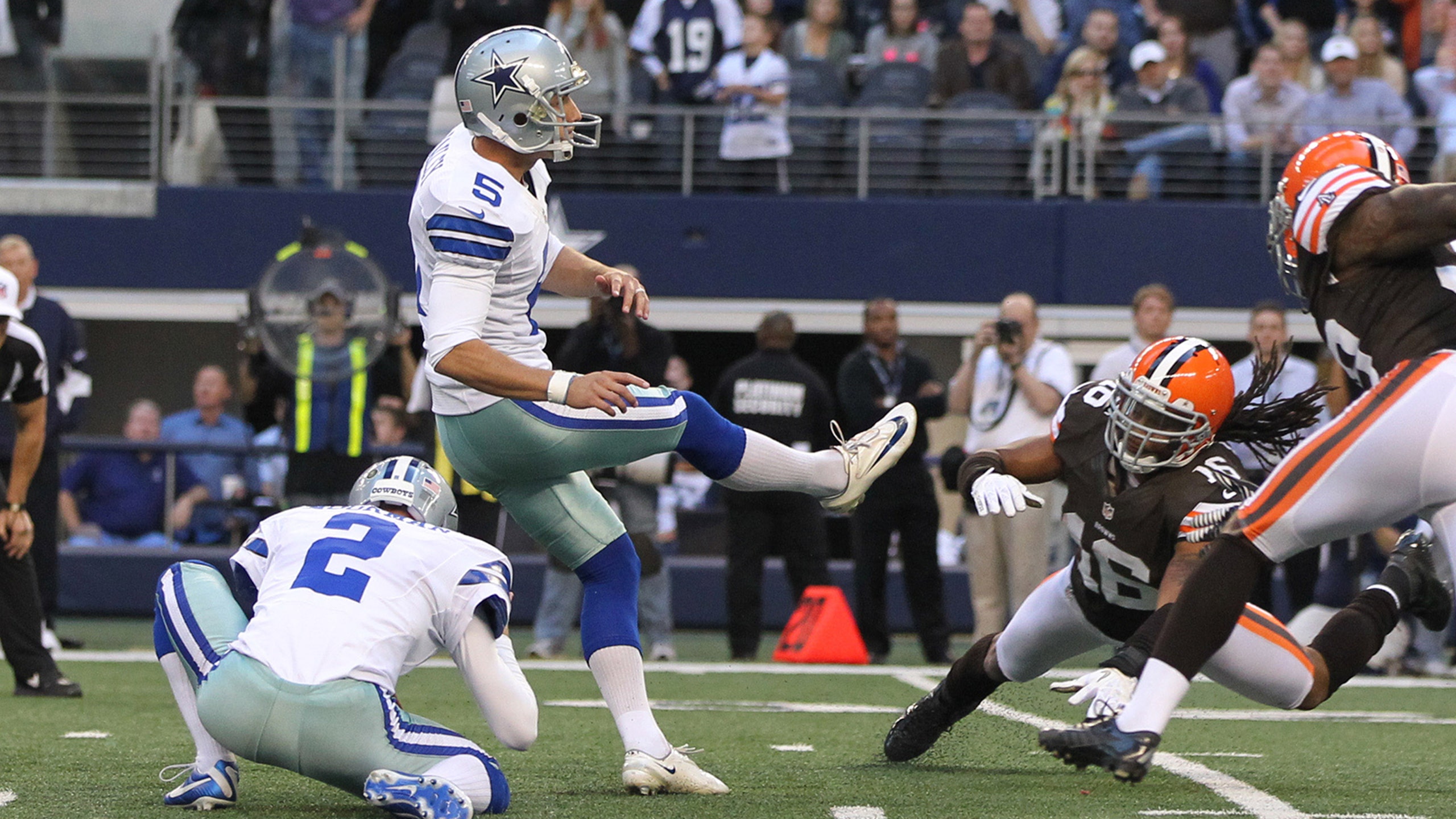 Why signing Dan Bailey to contract extension makes sense for Cowboys
BY foxsports • January 29, 2014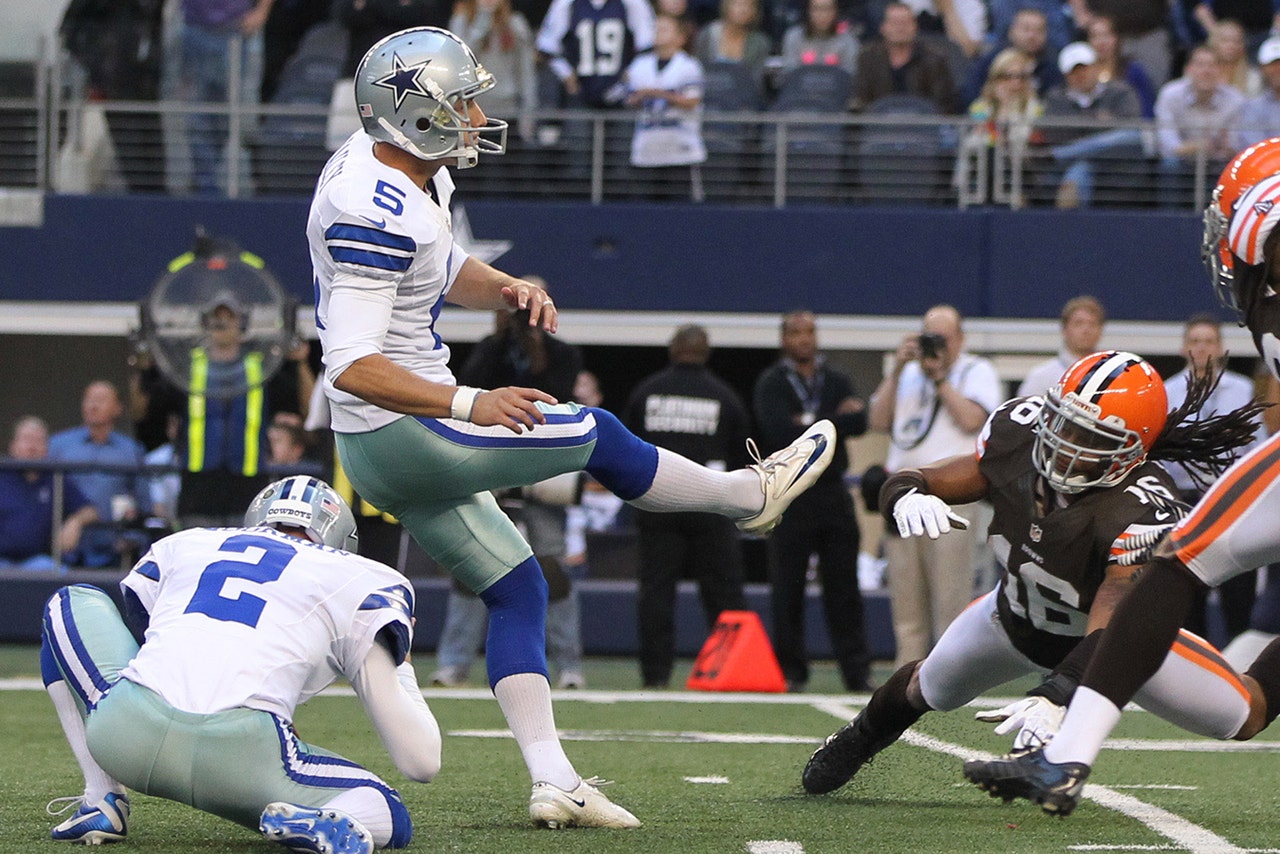 It was quite the polarizing move when the Cowboys signed kicker Dan Bailey to a seven-year contract a few days ago.
One faction of fans saw it as a wise decision given that Bailey has been perhaps the Cowboys' most consistent player over the last three seasons.
Others howled that the Cowboys are crazy to invest long-term in a kicker when the team is facing some massive salary cap decisions.
To the latter group, there are only two words: David Buehler.
Remember him? The Cowboys drafted him in the fifth round – the fifth round! – as part of that awful 2009 draft class.
Buehler was out of here after three seasons. He only lasted that long because the Cowboys invested a draft pick in him.
Bailey arrived as an undrafted free agent three seasons again and in that time has proven himself to be one of the top five kickers in the league.
He's No. 2 among active kickers in field goal percentage (90.8 percent) and has improved his leg strength since entering the league. He now booms kickoffs into the end zone last season he was 6 of 7 on field goal tries from 50-plus.
Of course, history has shown that kickers can lose their mental edge at any moment. Remember Mike Vanderjagt? He was one of the most accurate kickers in the history of the NFL. That is, until he signed with the Cowboys in 2006 and people on the sideline started to duck whenever he lined up for a kick.
However, Vanderjagt was a bit of a hothead who set himself up for failure. Bailey is as cool as they come. He already holds the franchise record for game-winning field goals with eight.
Bailey isn't likely to fall apart, although it is slightly troubling that the Cowboys would resign him to a lengthy deal while not renewing the contract of kicking coach Chris Boniol. Perhaps they feel Bailey has learned all he can from Boniol, although the solitary nature of the positions seems to beg for a full-time confidant.
History has also shown that the Cowboys have a tendency to hand out a lot of bad, long-term contracts. But this isn't a case of Bailey cashing in on one good season, like Miles Austin. It's not a case of giving a huge extension to an aging player at a position that usually has a quick decline, like Jay Ratliff.
The $22.5 million over seven years that Bailey received isn't going to crush the Cowboys if things don't work out. The contract includes a $ 4 million signing bonus and only $7.5 million is guaranteed. It doesn't make things easier for the Cowboys in terms of the salary cap, but it doesn't handcuff them, either.
Bailey just has three seasons under his belt, so there's no age issue. Besides, nowadays good kickers seem to kick forever, like the Colts' Adam Vinatieri (41) and the 49ers' Phil Dawson (39). There's a good chance Bailey will still be a top kicker seven years from now.
Sure, the Cowboys could have taken their chances and found another, cheaper free agent kicker. Some teams never invest in kickers, and at times the Cowboys have followed that model.
However, given the Cowboys' current state a kicker has more value. The Cowboys don't have a very good defense, in case you haven't heard. They didn't stop anyone in 2013 and put pressure on the offense to score in bunches.
A kicker who gives them field position on kickoffs and can win shootouts with last-second field goals is a pretty important thing.
While on the surface it sounds crazy for a cap-strapped team to extend the contract of a kicker, just add it to the many odd things the Cowboys have to abide under Jerry Jones' management of the team. The moves don't always make sense, but keeping a clutch performer like Bailey does.
Follow Keith Whitmire on Twitter: @Keith_Whitmire
---