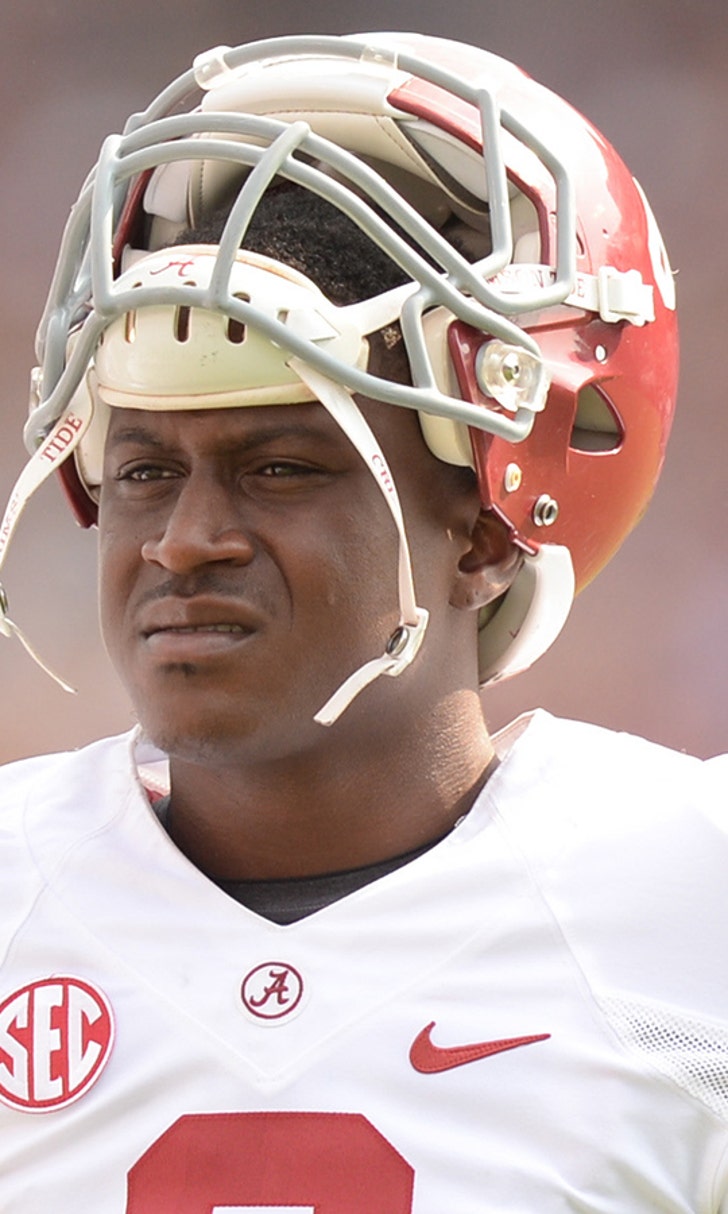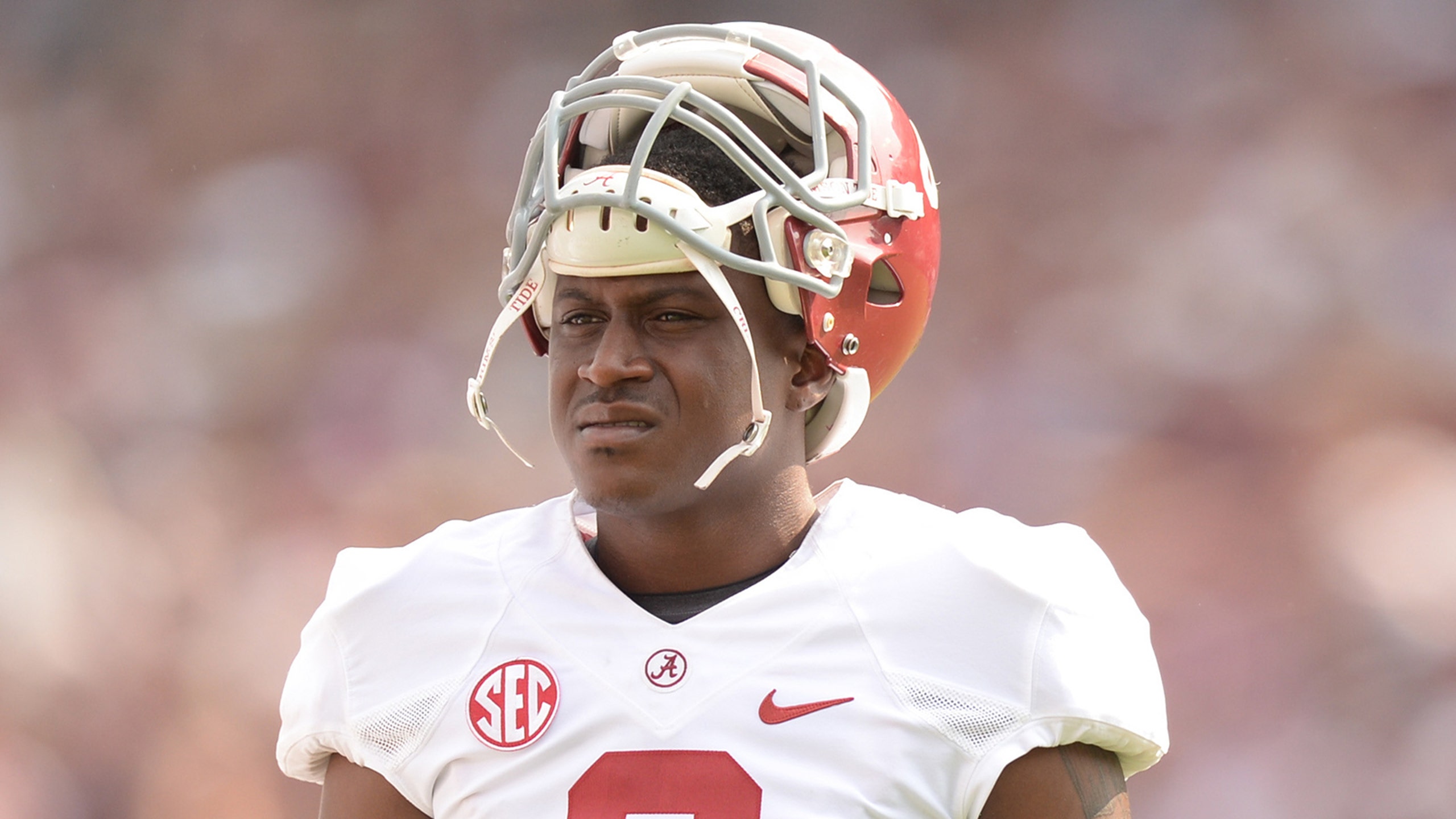 Who are the Cowboys targeting in the draft?
BY foxsports • February 19, 2014
NFL draft guru Mike Mayock spent nearly three hours on Tuesday taking questions from reporters about this year's draft class. Although he specifically didn't talk about the Dallas Cowboys, Mayock did have some good news for Cowboys fans.
Mayock, an NFL Network draft analyst, called this year's draft class the best he has seen in probably 10 years.
Why is that good news for the Cowboys? Well, because having little to no salary cap space to sign free agents means the majority of offseason upgrades will come via the draft.
"I had one GM tell me the other day that having a top 20 pick this year is very similar to having a top 10 pick last year," Mayock said. "So I think there's more depth. I think there are certain positions that are stacked this year and you can get a quality player through three or four rounds."
The positions he particularly mentioned were wide receiver and offensive tackle. Not exactly the biggest areas of need for the Cowboys but they could be if Miles Austin is released and Doug Free doesn't return after the 2014 season. Free is scheduled to become a free agent in 2015.
Before getting into the two biggest areas of concern – defensive line and safety – here's one other interesting offensive line note from Mayock. He says center has become the second most important position on the offensive line, trailing only left tackle.
Mayock also mentioned how the gap between left tackle and right tackle is closing because so many teams move their top pass rushers around, instead of lining them up on the quarterback's blind side every down.
"The right tackle better be able to pass protect but I also think if you talk to any of the Peyton Manning, Tom Brady type of quarterbacks that are drop back quarterbacks, the thing that bothers them the most is immediate pressure up the middle," Mayock added. "I think the center and that interior offensive line has become more important and the center, because on top of that, they are calling the protections and coordinating the lines.  I would say that left tackle followed by center and then right tackle (are most important), but it's getting closer and closer to all five up front."
It's safe to say left tackle (Tyron Smith) and center (Travis Frederick) are the Cowboys' two strongest positions along the offensive line.
It has been revealed by most draft experts that there are two elite safeties in this class.
Louisville's Calvin Pryor and Alabama's Ha Ha Clinton-Dix are the top two and either could be the Cowboys' first-round pick at No. 16 overall.
"They are different players," Mayock said. "For me, Calvin Pryor is like a bigger, stronger Bob Sanders. He flies around, he hits people, he explodes everywhere. I think he is a little better in the box than he is on the back end. … Ha Ha Clinton-Dix, from the other hand, has got better range, and I think he's more of a deep-third, deep-half guy. He tackles well and he can invert up into the box. I think he's a complete player, so both of those guys, I wouldn't even blink if they went at No. 10.  But it depends what flavor you're looking for because they are a little bit different type players."
Now for the biggest area of need: defensive line.
Mayock is very high on Missouri defensive end Kony Ealy. Mayock has him ranked as the No. 2 defensive end, trailing only Jadeveon Clowney, a player projected by many to be one of the draft's first five picks.
"When you're looking at the pure 4-3 ends in this draft, they are few and far between," Mayock said.
He compared Ealy to San Francisco 3-4 outside linebacker Aldon Smith, the seventh overall pick in 2011 and a 2012 Pro Bowler.
"He's not quite as athletic as Aldon Smith, but he's a little more physical, a little better against the run," Mayock said. "I think he's probably a base 4-3 end and I think he'll go somewhere in that 20-23 range in the first round."
A popular mock draft pick for the Cowboys has been Pittsburgh defensive tackle Aaron Donald. The concern with Donald is that his 6-1, 288-pound frame might be too small for a first round pick.
"He's a guy I loved at Senior Bowl and love him on tape and he's explosive and he's quick," Mayock said. "Now, the problem with the shorter defensive tackles is that when they don't win with their first move, they don't win with their quickness, they can get stuck on blocks because they don't have the length to get off the block. And that's the concern with Donald.
"Now, I think this kid's tough enough, quick enough and disruptive enough that he still deserves to be a first round defensive tackle, so I'm a believer in the kid, but there are some people that think he's a second round defensive tackle, because of the lack of length."
As far as evaluating the entire defensive tackle position, Mayock called it a "mixed bag."
"For instance, my top two guys, [Louis] Nix and [Timmy] Jernigan couldn't be [more] different," Mayock said. "Nix is a typical nose tackle and Jernigan is more of that three technique. I think Jernigan can step in and be special, early. I think Nix is a little different kind of player. He's a 330-pound nose.
"Aaron Donald [is a] three technique, quick, up-field penetrator, but I don't think he's going until late one, early two.
"[Ra'Shede] Hageman [is] a little bit of a boom or a bust [pick], talented guy, 6-6, 320, who could play anywhere up and down that defensive line, and then Dominique Easley in my top 5 is injured, the second ACL and I don't think he's going to go until about the third round or so.
"There are two LSU players that are second or third round guys and I think there's some pretty good depth in the first three rounds, and I think Jernigan is a guy that if he's sitting there when the Bears are on the board at 14, I think you'd sprint to the podium.
"The Hageman kid is really interesting and especially given his background and where he's coming from and what he's had to go through in life, and I think the hard part is putting the tape on in one game, you see a kid that can go as a top 15 pick and then you put the next tape on, and then he disappears for three quarters and that's a fifth or sixth round pick and you have to rectify the whole thing if he blows up the combine; who are we getting? That's the important thing is trying to understand the kid, because the talent is certainly there."
Follow Jon Machota on Twitter: @jonmachota
---