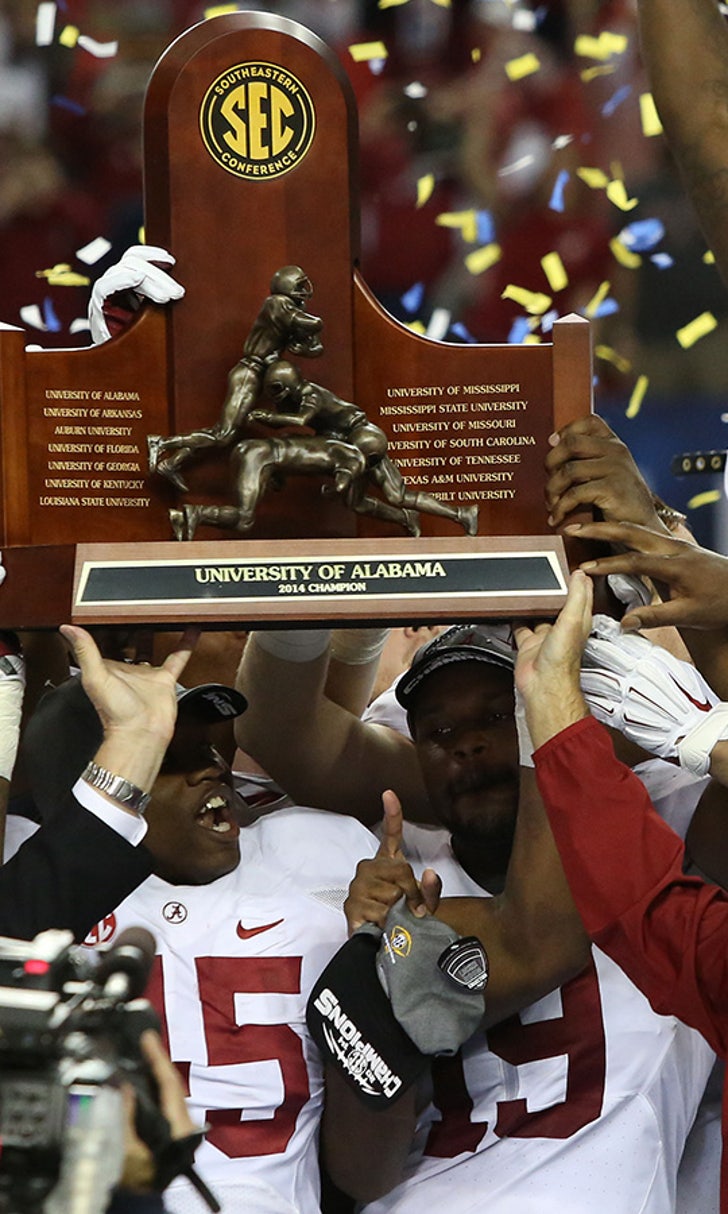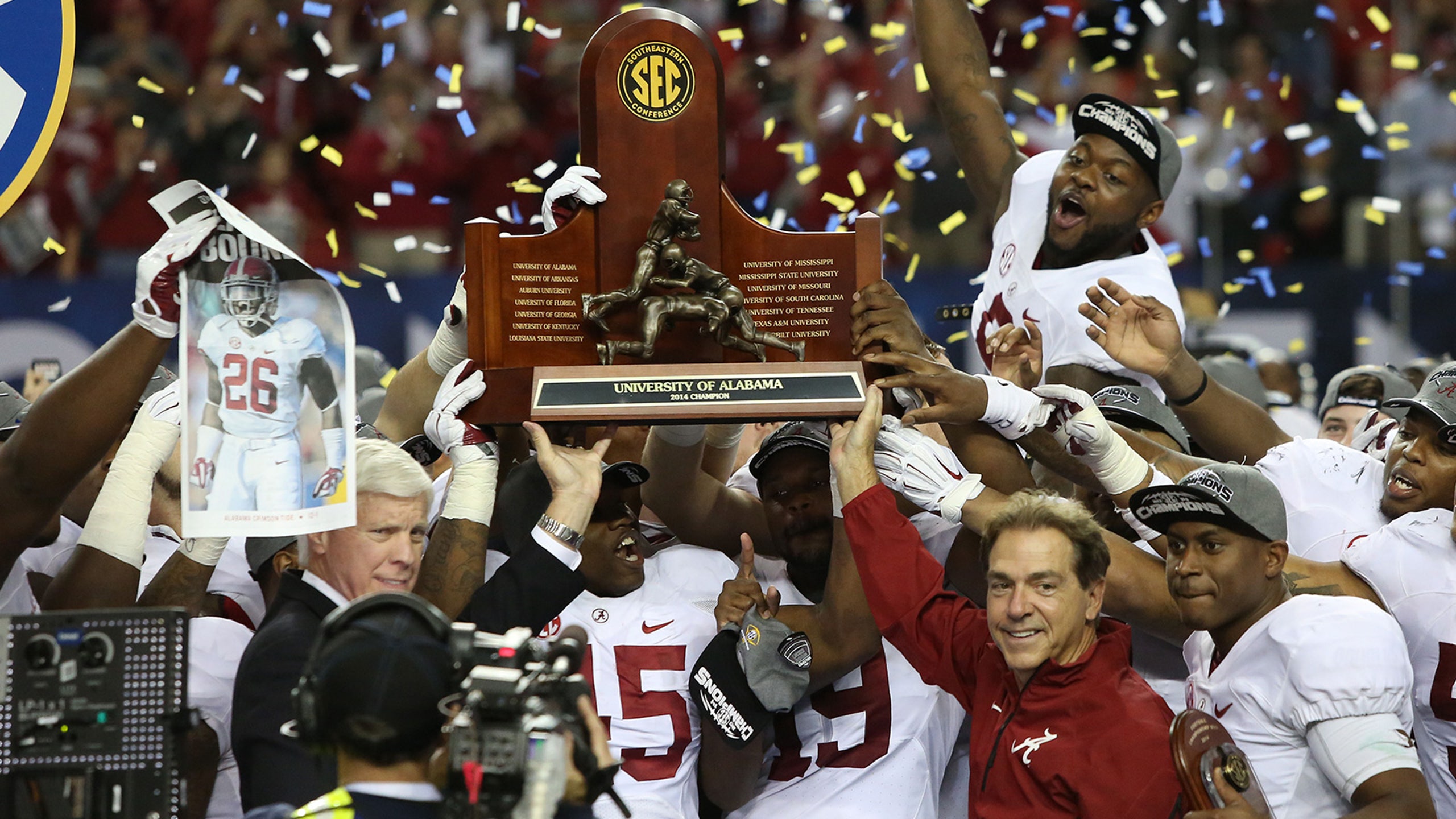 What's coming to 'The NEW College Football Show' this week
BY foxsports • December 9, 2014
The final episode this season of 'The New College Football Show,' with James Bates and Tommy Bowden, airs live on Tuesday, Dec. 9 at 11 p.m. ET on FOX Sports South, taking you inside championship weekend and looking ahead to the postseason.
Hear from Alabama coach Nick Saban on his team winning the SEC and Crimson Tide players discuss making the inagural College Football Playoff.
Also, Florida State running back Dalvin Cook and defensive back Jalen Ramsey talk about claiming another ACC crown and the Seminoles' spot in the playoff.
Baylor was left out of the four-team playoff field and coach Ar Briles opens up about the snub and his feelings that the selection committee is biased toward traditional power programs.
Plus, Bowden his the chalkboard to break down No. 4 Ohio State's use of the deep ball and how it can expose top-ranked Alabama's secondary.
The guys also dissect that Sugar Bowl matchup, along with No. 2 Oregon vs. No. 3 Florida State in the Rose Bowl, No. 7 Mississippi State against No. 12 Georgia Tech in the Orange Bowl, No. 8 Michigan State vs. No. 5 Baylor in the Cotton Bowl and No. 20 Boise State vs. No. 10 Arizona in the Fiesta Bowl.
The FOX Sports regional networks serving the Southeast -- FOX Sports South, FOX Sports Tennessee, FOX Sports Carolinas and SportSouth -- collectively reach more than 13 million cable and satellite households in seven states across the Southeast. They are the television home of the Atlanta Braves, Atlanta Dream, Atlanta Hawks, Carolina Hurricanes, Charlotte Hornets, Charlotte Hounds, Memphis Grizzlies, Nashville Predators, Cincinnati Reds, Indiana Pacers, New Orleans Pelicans, and St. Louis Cardinals, as well as the Atlantic Coast Conference, Conference USA, Southeastern Conference, and Big 12 Conference. Combined, the four networks produce more than 750 live local events and televise more than 1400 live local events each year. For more information, please visit FOXSportsSouth.com, FOXSportsTennessee.com, and FOXSportsCarolinas.com.
---