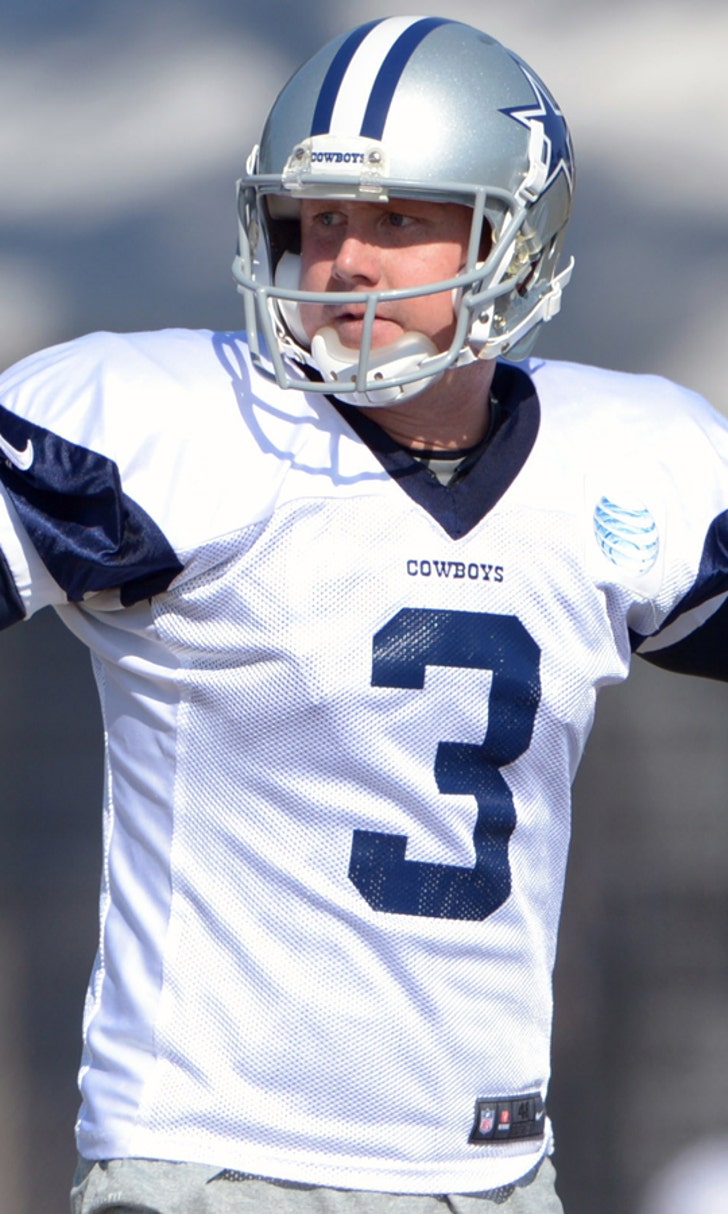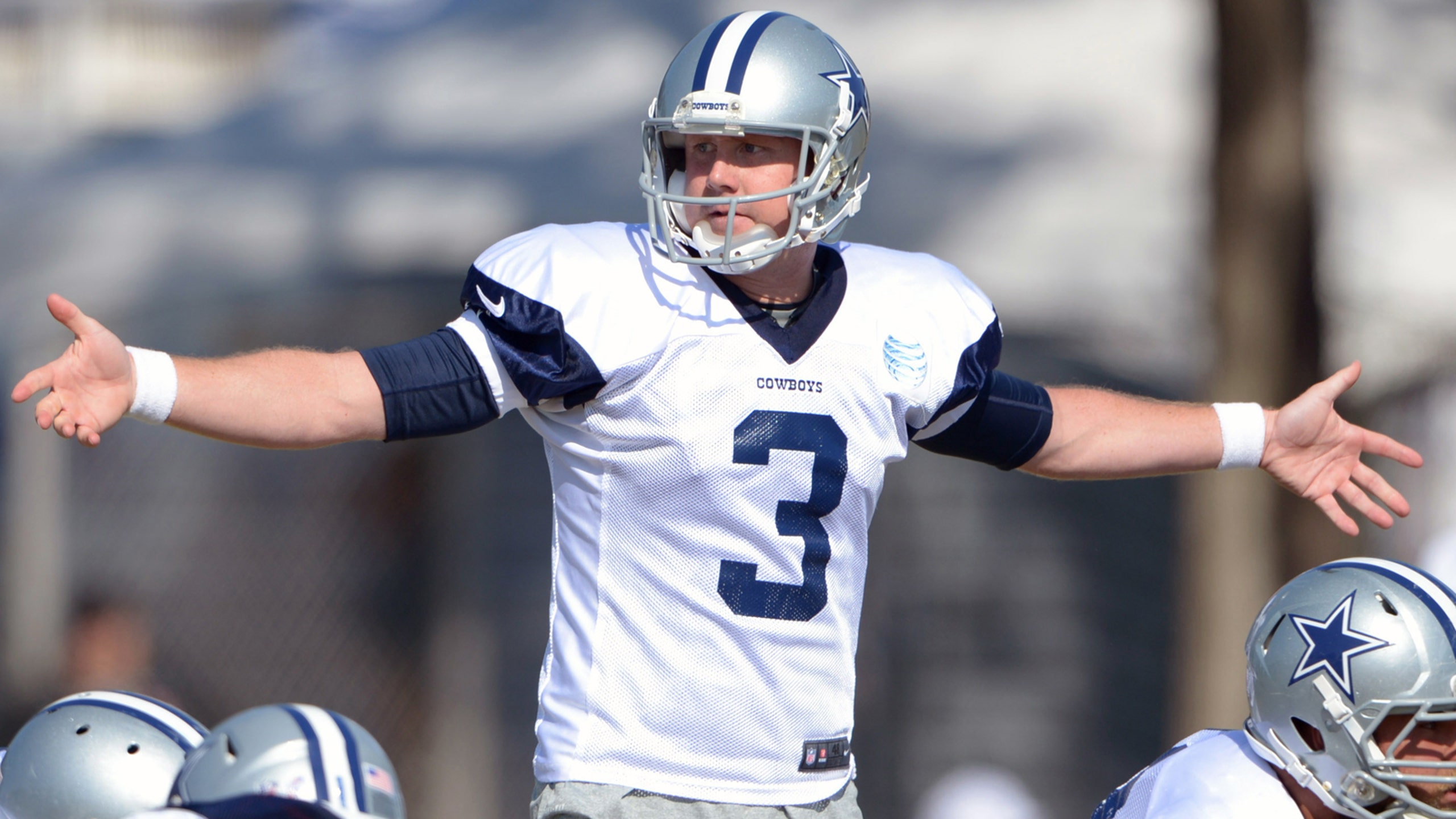 What to watch in Cowboys' preseason opener
BY foxsports • August 7, 2014
SAN DIEGO - Five items to eyeball as the Cowboys visit the Chargers in tonight's 9 p.m. preseason opener:
1) QUARTERBACK KEEPERS: Brandon Weeden will be the Dallas Cowboys' quarterback of record tonight and could play the whole first half as Tony Romo sits out. Dallas is hoping it doesn't lose too much with Weeden as the No. 2 guy in place of the cut Kyle Orton. 
"I'm not worried about numbers," Weeden said. "I'm not worried about any of that stuff. Just go out and function and communicate space... That's going to be my main focus." 
And there will be more to watch for later in the game as Romo's back gives justification to the idea of exploring a third quarterback in Dustin Vaughn. 
2) ADVANTAGE OF BEING THIN: Brandon Carr (bereavement) isn't here. Mo Claiborne (knee) isn't ready. So Orlando Scandrick is the only credentialed cornerback available tonight. But maybe that's okay; youngsters B.W. Webb and Terrence Mitchell need all the reps they can get. 
Tonight they might get 60 minutes worth of them. 
3) THE SECOND WAVE OF WAVES: Come-from-nowhere kid Davon Coleman says on social media that he's starting tonight; that would seem to indicate that defensive tackle Henry Melton he is sitting this one out. Part of defensive coordinator Rod Marinelli's upfront philosophy regards depth and "waves." Coleman can serve as Exhibit A for that. 
"Every day he comes out and does something that flashes at you," coach Jason Garrett said of the undrafted rookie. "He has to get better technically, he has to be more consistent, but you see some flash. You see some get-off." 
Meanwhile, for this defense of line to truly be effective, somebody has to play at a level above that and maybe the versatile Tyrone Crawford handles those suites. 
4) A RUNNING BACK WHO'S WHO: Front-liners DeMarco Murray and Lance Dunbar are being handled gently here; both will sit out. That puts the spotlight on Ryan Williams versus Joseph Randle. Is Randle really a big-league talent? Is Williams durable enough to be? And don't be surprised if undrafted Ben Molina enters this conversation before the night is through. 
5) IN ROD WE TRUST?: Marinelli has done this forever in the NFL, but tonight marks his debut calling the shots for Dallas. Will the "waves" work? Can the adjustment of Bruce Carter at weakside linebacker moving away from the trash inside help? Will more press coverage from the cornerbacks keep this defense from looking like the 32nd-best in the league? 
Dallas also has a new boss on offense in Scott Linehan. He will not only call the shots from the sideline instead of the booth, but will also be involved in the NFL's new innovation: tablets replacing all that photographic the paperwork on the bench. 
"I think it's pretty easy for a guy like me who's not really all that adept at computers," Linehan said self-effacingly "If I can run an iPad I think I can run a tablet. That's what I'm hoping." 
---