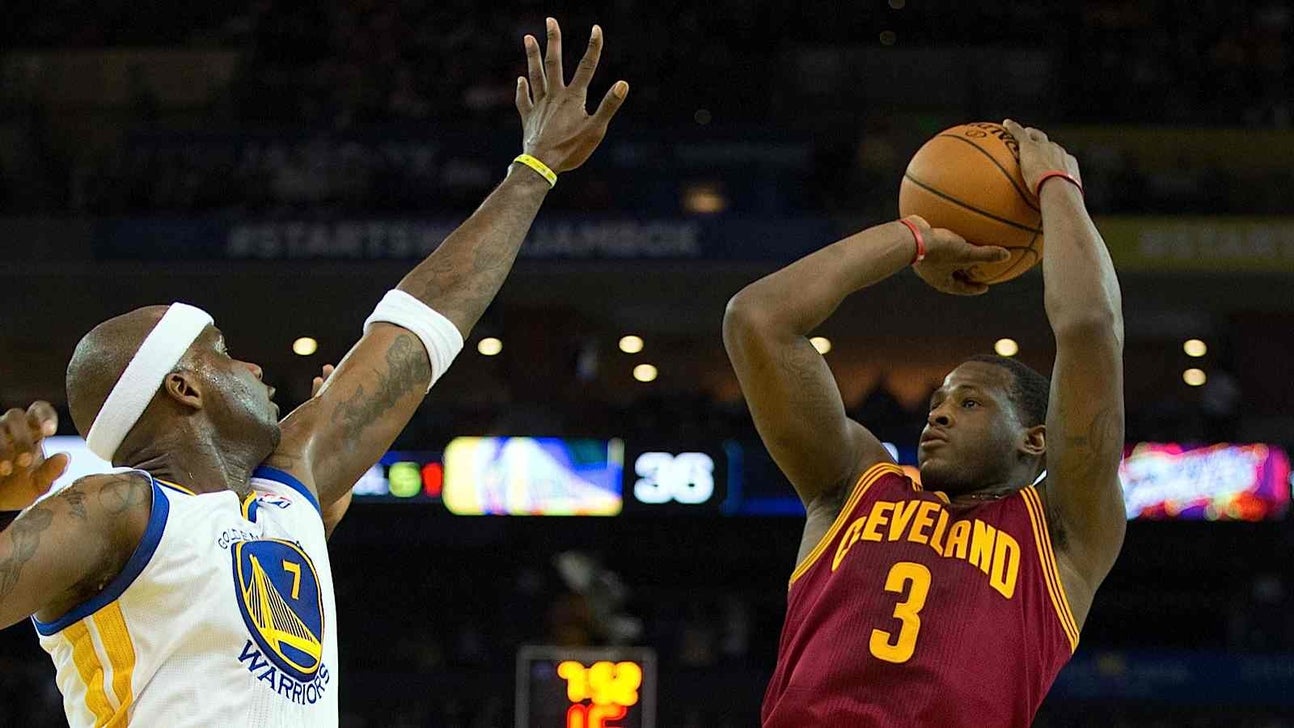 What to make of Cavs? Who knows? Just enjoy it
Published
Mar. 15, 2014 2:49 a.m. ET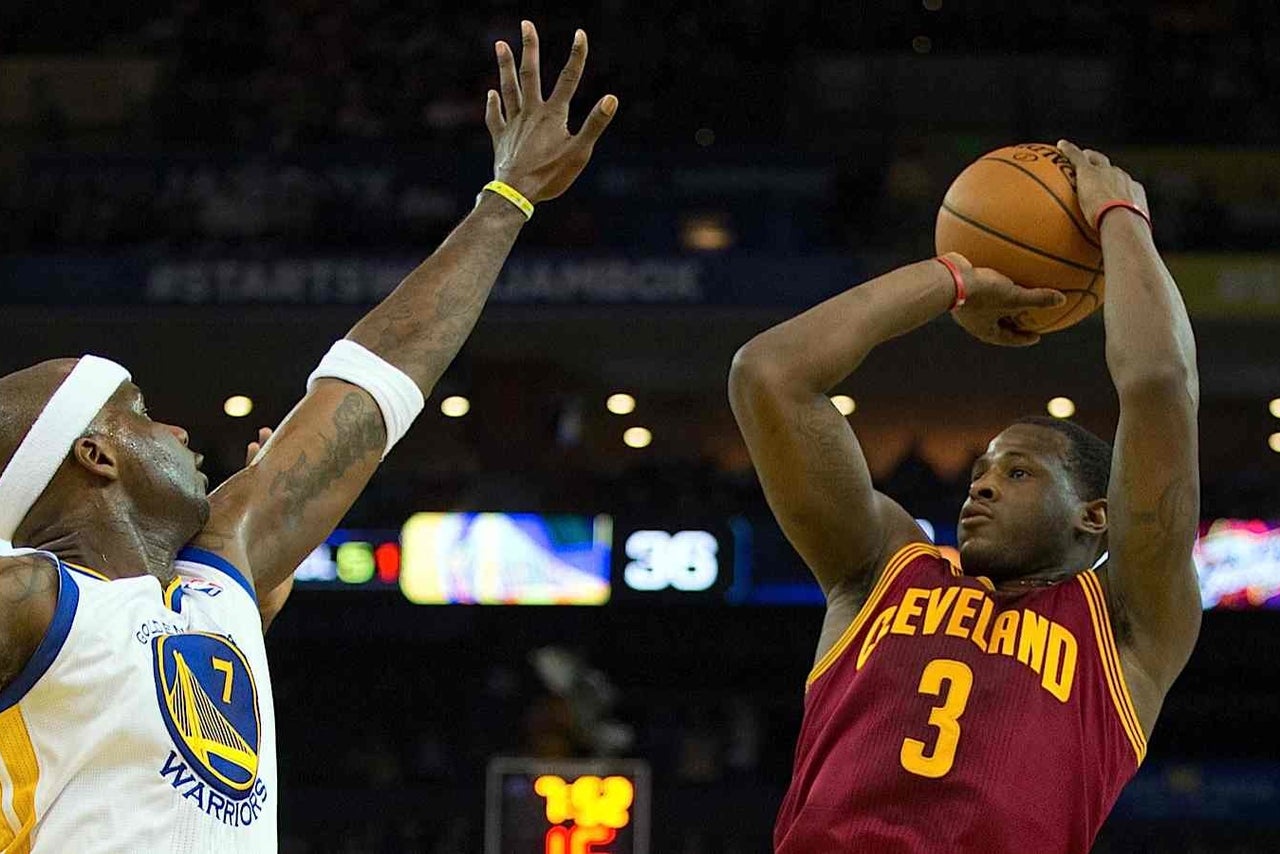 Random thoughts on the Cavaliers' 103-94 road win vs. the Golden State Warriors on Friday night:

-- It's really late in the East, so I'm going to make this quick. Then again, every time I say that, I ramble on and on and on.

-- Guess that sort of makes me similar to the Cavs, huh? Just when you think you have me figured out ... Anyway, enough about me.

-- The Cavs are 2-0 since I said they absolutely, POSITIVELY must start winning games they're not expected to win. At least, they do if the goal is the postseason (it is). This was a biggie, and to be frank, I'm tired of Steph Curry and the Warriors. So I'm glad the Cavs got it done by playing a physical and in-your-face brand of basketball that the Warriors despise.

-- The Warriors came out and took it right to the Cavs, hitting their long-range jumpers and gliding to the basket. They were laughing, high-fiving and chest bumping on their way to a 20-4 lead. The Cavs looked despondent. I thought, "€œOh, boy. Here we go again."€

-- Then something happened that we've rarely seen from the Cavs. They appeared to get angry, and not at each other. They showed some resolve.

-- Spencer Hawes (22 points, 13 rebounds) has been a huge leader in that department. The guy can somehow get ticked at the opponent and still play well. That type of passion seems to rub off on his younger teammates. Hawes was an absolute steal at the trade deadline, courtesy of acting general manager David Griffin. That deal is beginning to look like the Cavs' best trade since Mo Williams netted them Kyrie Irving. I'll be frank again: I think Griffin deserves to keep this job.

-- I also loved how Irving (16 points, four steals) stripped Curry, drove the floor, made a basket and drew a foul (yes, on Curry). Kyrie was returning a favor, as Curry stole the ball from him earlier. Irving just played a determined and effective all-around game defensively. If he's been better on D, I sure don't remember it.

-- As for offense, Kyrie kept the ball moving and took (and made) a couple of truly gutsy 3-pointers. Curry (27 points, eight assists) is obviously outstanding. But Irving was up for the challenge and won the war in a game that both teams really, really wanted.

-- And Dion Waiters, man. You gotta love the guy. He just plays with such fearlessness, taking the ball to the basket and hitting the type of jumpers you want to yell at him for shooting - until they go in. Waiters finished with 18 points, and overall, made a major impact on the outcome.

-- Luol Deng (16 points), Matthew Dellavedova, Jarrett Jack, Anderson Varejao and even Tyler Zeller all offered a major hand as well. Basically, everyone played their roles to near-perfection, and if the Cavs want to beat the odds and make the playoffs, it's something that must continue.

-- And yeah, I skipped mentioning Tristan Thompson on purpose. He had an awful game. But the one thing I did like was how Thompson kept battling. He didn't hang his head or pout or start blaming everyone else. He just tried to fight through it. That's typical of Thompson. And guess what? It's all you can ask on an off night.

-- Remember what I said about rambling on? Well, here we are, kids. Good morning.

-- One of the funniest moments of the night took place in the postgame press conference, when Mike Brown used Akron Beacon Journal writer Jason Lloyd to illustrate a point. "€œLike Jason said," was how Brown started his answer to a question from FOX Sports Ohio reporter Allie Clifton. I can honestly say it's the first time I've heard a coach give a writer credit, at least publicly, and it made me laugh. Nice work, Jason.

-- One of the Warriors beat writers referred to the Cavs as "scrubs."€ That irritated me. Yes, I call them scrubs (in a roundabout way) sometimes, but that's OK. I'm allowed to call the team I cover lousy. Stick to your own team, buddy.

-- I have nothing against the Warriors'€™ players, or coach Mark Jackson. In fact, I respect them a great deal. But the constant love from national media and fans annoys me. Yes, they play an exciting style that features lots of threes. No denying that. But they'€™re the pop culture of pro basketball. Sorry, but I don'€™t think they'€™re as great as way too many people who don'€™t really watch the NBA make them out to be.

-- OK, final thought (with a hat tip to Lloyd, since he'€™s apparently trademarking the phrase): The Cavs are 26-40 and moved into a tie for ninth place in the East (with the Knicks). They have 16 games to go and trail the Hawks by 3 1/2 for the final playoff spot. And when it comes to this team, who knows what might happen next? All we know is, right now, the present is pretty good again.
Follow Sam Amico on Twitter @SamAmicoFSO
---