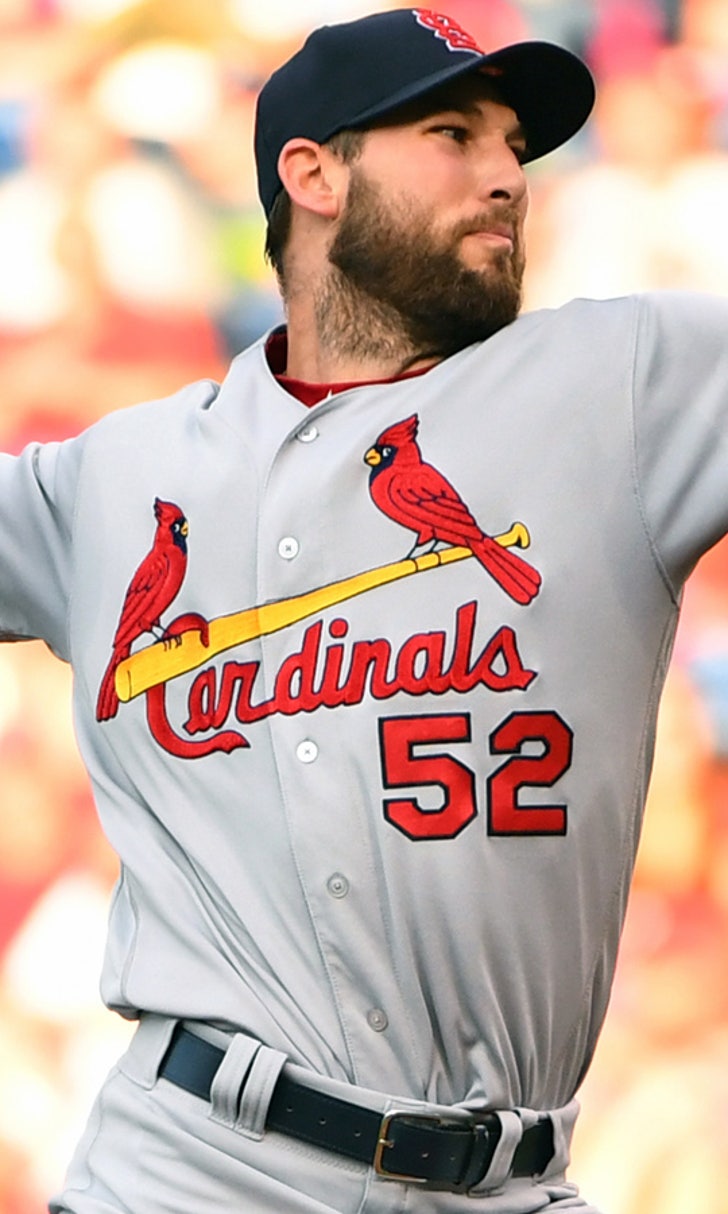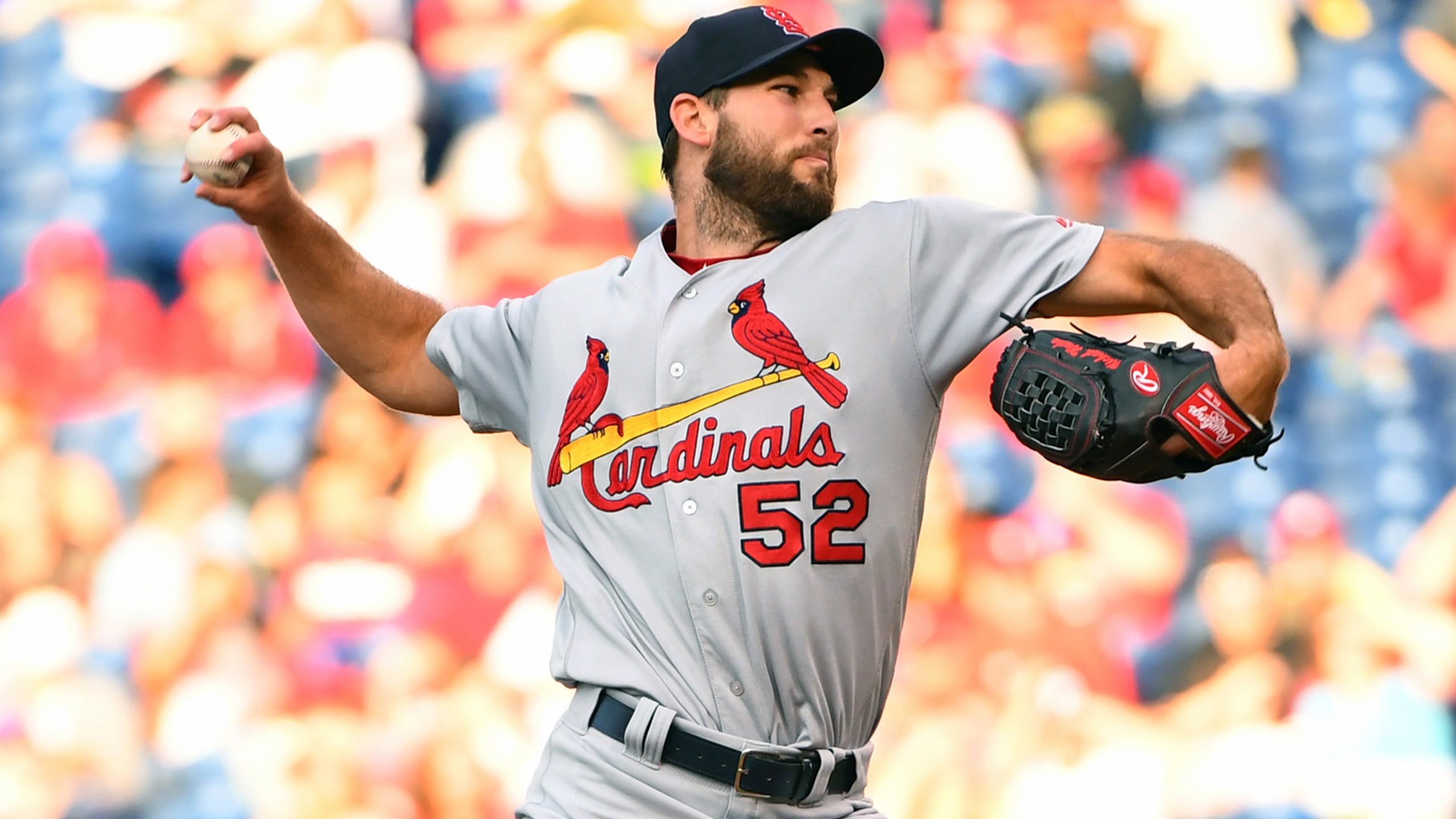 Well-rested Wacha looks to continue his recent roll
July 18, 2017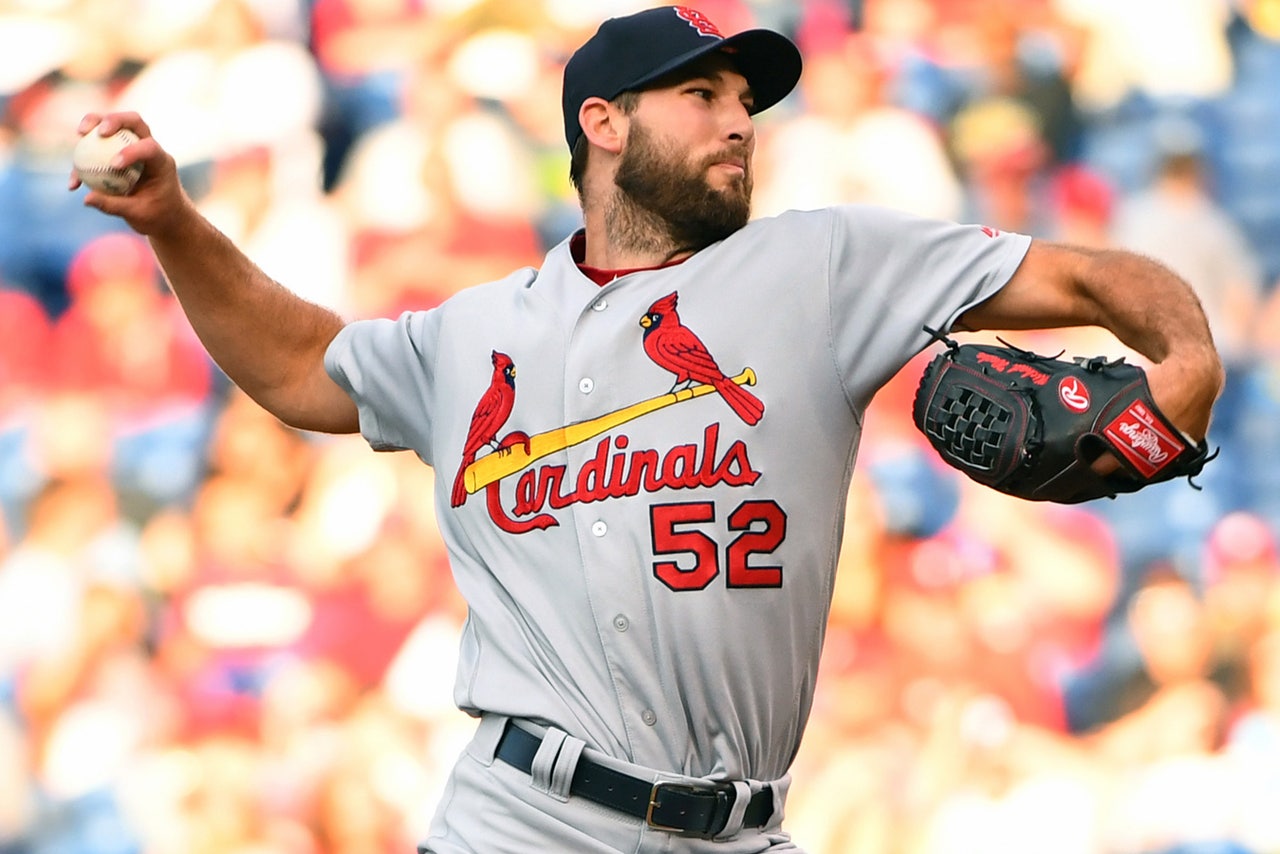 NEW YORK -- On Tuesday night, the New York Mets will try to beat Michael Wacha and the St. Louis Cardinals. After that, the Mets will hope their injury-plagued young starting pitchers can emulate Wacha the rest of this season and into 2018.

Wacha (6-3, 4.10 ERA) will look to win his fourth consecutive start Tuesday night when the Cardinals face the Mets in the second game of a four-game series at Citi Field. Rafael Montero (1-5, 5.77 ERA) will start for New York.

St. Louis won the opener 6-3 on Monday as Paul DeJong hit a two-run shot and Tommy Pham added a three-run homer in a six-run, sixth-inning rally.

The Cardinals (45-47) have been careful with Wacha, who missed time in 2014 and 2016 with shoulder injuries. Manager Mike Matheny juggled the rotation after the All-Star break so Wacha would get extra time off. He will be pitching on 11 days' rest.

Wacha is the only St. Louis starter to throw fewer than 100 innings this season, but the caution has paid off over his last three starts, during which the right-hander has a 1.53 ERA. He struck out a season-high nine batters in each of his past two outings, including his most recent appearance July 6, when Wacha gave up two runs over 5 2/3 innings as the Cardinals beat the Miami Marlins 4-3.

In addition, Wacha hasn't lost in his past seven starts, during which he is 4-0 with a 4.25 ERA.

"Just health, it really is that simple," Matheny said of Wacha. "When he's healthy, his stuff is that good. You have guys over here, you've watched this (Mets) staff the same way -- when they're healthy, they can be overpowering at times."


 

Unfortunately for the Mets, those times have been few and far between this season.

New York's season was summed up Monday, when right-handers Matt Harvey and Noah Syndergaard each began throwing programs. Harvey has been out a month with a right shoulder injury, while Syndergaard hasn't pitched since April 30 due to a torn right lat.

Four other starters -- Robert Gsellman, Seth Lugo, Steven Matz and Zack Wheeler -- have spent time on the disabled list for the Mets, who expected to contend for the National League East title but are 41-49 and all but buried in both the division and wild-card races.

"I don't know when I'll get them back, or if I'll get them back," Mets manager Terry Collins said of Harvey and Syndergaard on Monday afternoon. "So right now I've got to focus on making sure Zack's OK and Raffy tomorrow (returns to) the rotation and pitches like he did before the All-Star break, when he was starting. So those are my main concerns right now."

Montero was viewed as no better than the Mets' eighth-best starting pitcher when spring training started, but he will be making his fifth start and 19th appearance of the year Tuesday night. He offered some encouragement in his most recent start July 2, when he took the loss after giving up four runs over a season-high 6 1/3 innings as the Mets fell to the Philadelphia Phillies 7-1.

Montero pitched one more time before the All-Star break on July 8, when he faced the St. Louis Cardinals for the first time in his career and allowed one run in two-thirds of an inning of relief in the Mets' 4-1 loss at Busch Stadium.

Wacha is 3-1 with a 2.74 ERA in four career starts against the Mets.
---
---