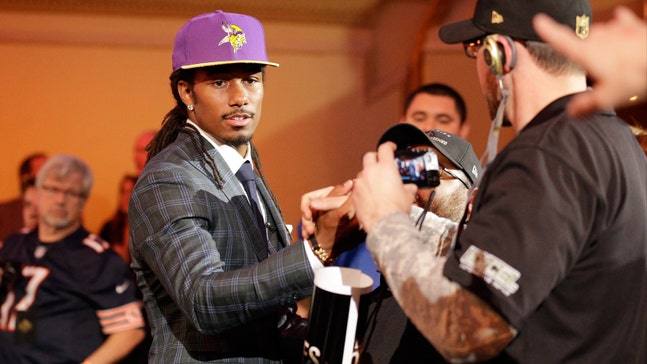 Waynes catches on quickly on first day as a Viking
Published
May. 8, 2015 4:23 p.m. EDT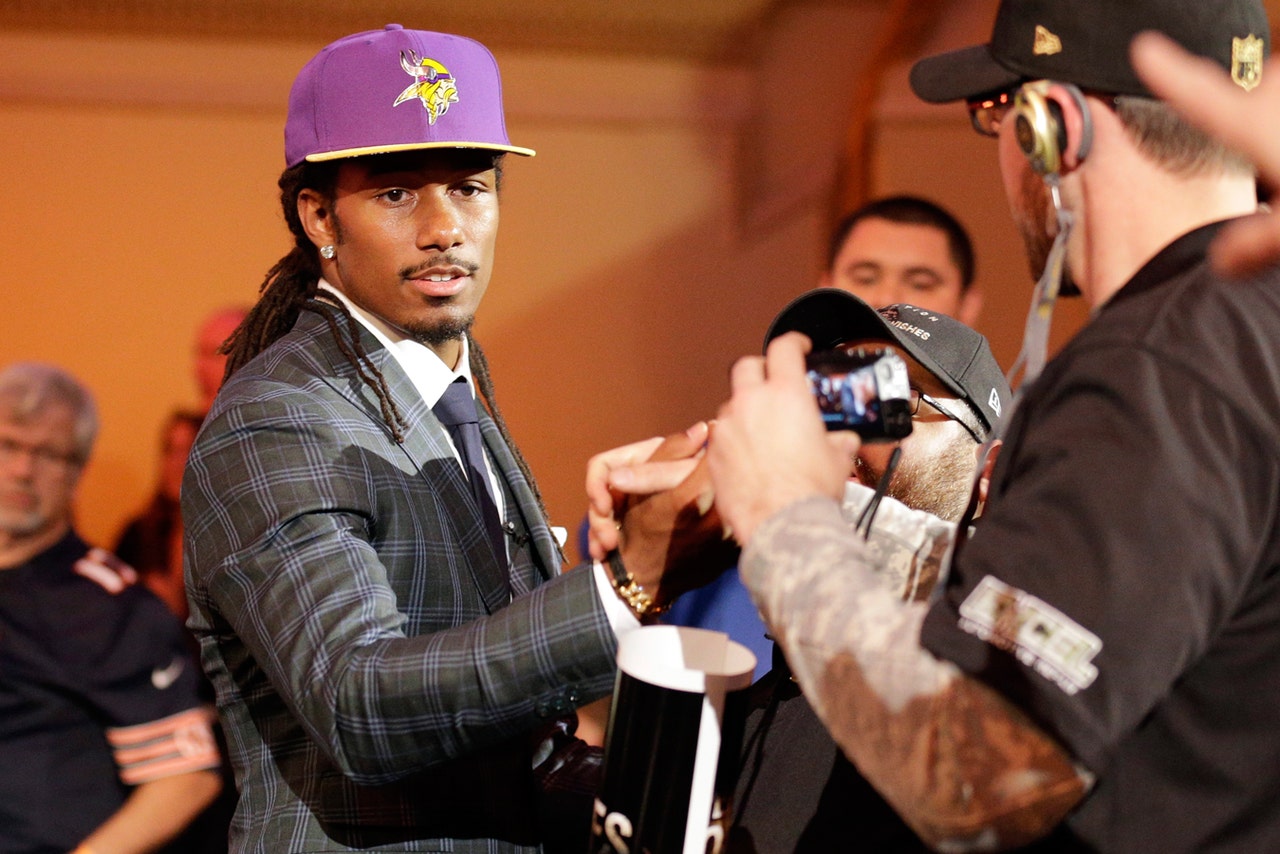 EDEN PRAIRIE, Minn. -- Prefacing his thoughts with the caveat the time is "way, way early" into Trae Waynes' NFL career, Minnesota Vikings head coach Mike Zimmer offered praise for his newest project at cornerback.
Minnesota's first-round draft pick -- the first defensive back and 11th overall pick last week -- Waynes took to Zimmer's teaching quickly.
"I told one of the coaches, for a young guy and trying to teach the technique that we're doing, he caught on probably faster than I've ever had a guy on the first day," said Zimmer of Waynes.
Waynes has all the tools Zimmer was looking for. A standout at Michigan State, Waynes is 6-foot with long arms and 4.31-second speed in the 40-yard dash. Zimmer and Vikings general manager Rick Spielman boasted about Waynes' character and work ethic, and the coaching he received with the Spartans.
Just one practice in, as Minnesota started its rookie minicamp on Friday, Waynes is demonstrating the traits which made him the highest drafted defensive back in franchise history.
"That's a huge compliment," Waynes said when Zimmer's words were relayed to him. "But I'm just trying to do my best to pick up what they're saying and learn as quickly as possible."
Zimmer, well known for his work with defensive backs, is specific with technique. From his first days with Minnesota last year, Zimmer and defensive backs coach Jerry Gray worked tirelessly with the Vikings' defensive backs. The effort paid off as Minnesota allowed the seventh-fewest passing yards in the league last year, just one season removed from finishing with the second-most passing yards allowed.
Young cornerbacks Xavier Rhodes and Josh Robinson improved dramatically. Now Waynes, who called Zimmer a defensive back "guru" shortly after being drafted, will try to do the same.
"They remind me a lot of my coaches at State," said Waynes of his first impression of Minnesota's coaches. "They're really passionate about it, but they're whole goal is to make you better as a player. They're going to be hard on you and they're going to let you know. They're going to push you to your limit."
As for Zimmer, Waynes said: "I heard coach Zim was pretty hard, so I told him I'm ready for it."
Much of the focus, for now, is teaching the technique, particularly with the defensive backs.
"Well, he was natural at it today," Zimmer said. "Usually it's not that smooth is what happens, so he's probably a little more familiar with it from college than I'd guessed it from watching him on tape."
Waynes said the changes in technique are "a little different." But the new work didn't constitute dramatic differences from what Waynes was used to at Michigan State.
"I think that's why I picked up on it as quickly as I did," Waynes said. "But I still got a lot to learn and I look forward to understanding it to their expectations."
Follow Brian Hall on Twitter
---