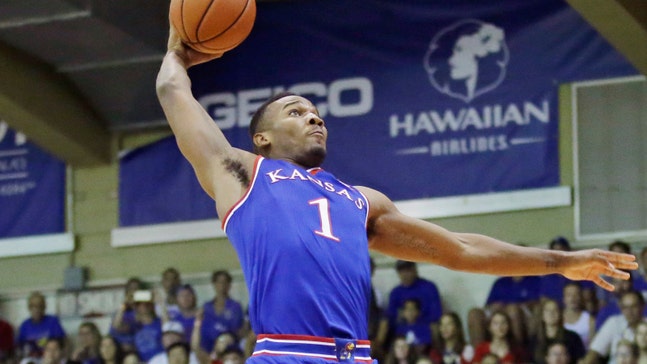 Wayne Selden Jr. living up to promise for Kansas
Published
Feb. 1, 2016 6:03 p.m. ET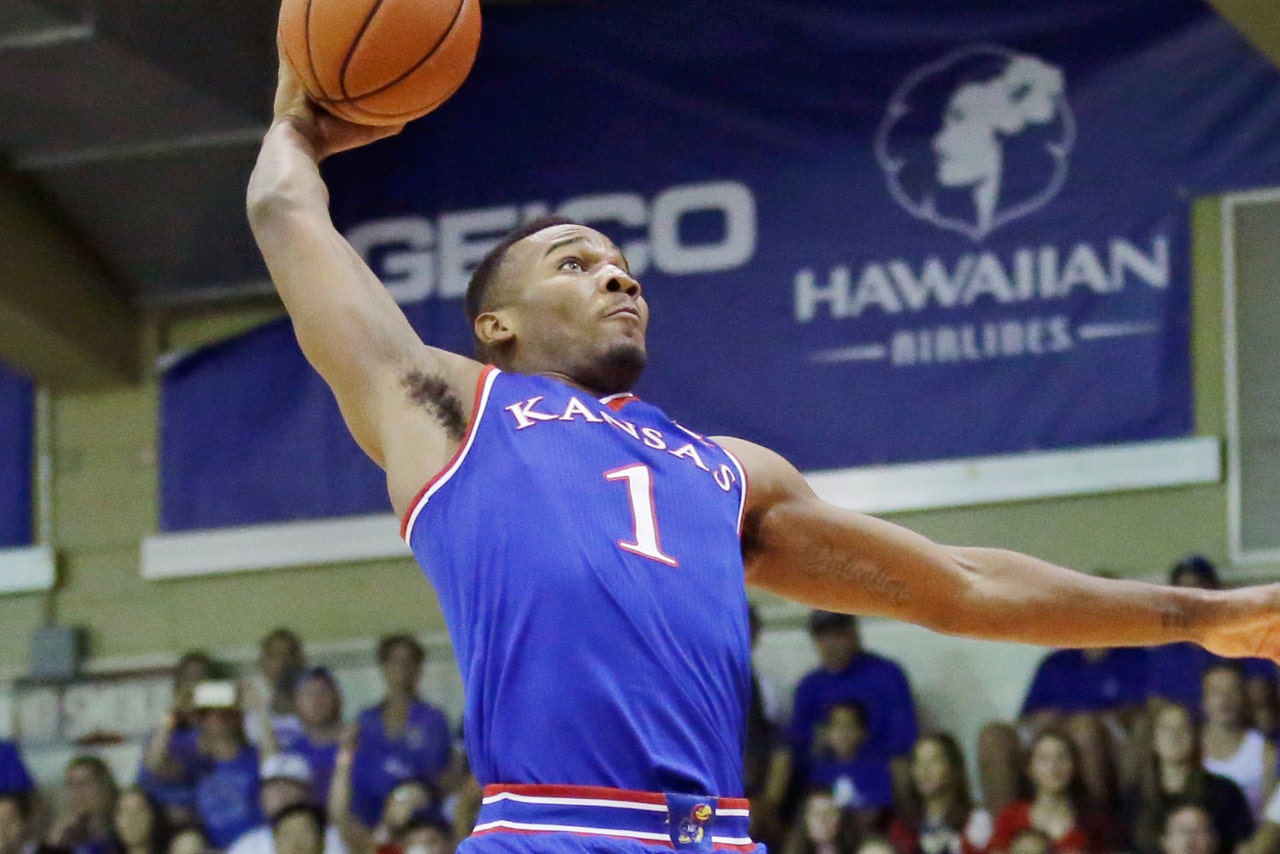 LAWRENCE, Kan. -- Before he had even stepped on the floor at Kansas, mock drafts sprinkled across cyberspace had Wayne Selden Jr. going in the first round to some NBA team in need of a shooting guard.
That was the case the following year, too.
Three years later, that is still the case. But the difference this season is that Selden may finally be living up to the expectations that accompanied him to the Jayhawks as a five-star prospect.
The junior from Roxbury, Massachusetts, poured in 33 points in Saturday's 90-84 overtime win over Kentucky, and did so with brutal efficiency. He was 12 of 20 from the floor, canned a trio of 3-pointers -- one of them crucial, late in regulation -- and even added three rebounds and a couple steals.
"He's a soldier, but we knew that," fellow guard Devonte Graham said. "We knew he could have games like this, and this was the perfect time to have that breakout game. We needed it."
Perhaps Graham knew that Selden could have that kind of game. Maybe even the rest of his team had confidence in him. But a sizeable contingent had plenty of questions.
During his freshman year, when Selden was supposed to take college basketball by storm, he struggled in the shadow of teammate Andrew Wiggins. Selden has bright spots, such as a 24-point performance in a win over Oklahoma, but plenty more lowlights when his potential didn't jive with reality.
Never was that more evident than in his NCAA Tournament debut.
In an opening win over Eastern Kentucky, he missed every shot he took from the field and finished with two points. In an ensuing loss to Stanford, he was 1 for 5 and also had two points.
So much for being one-and-done.
Selden went through long periods of disappointing play as a sophomore, too. During a seven-game stretch in the meat of Big 12 play, he turned the ball over 17 times and averaged less than five points. After a dominant turn in the conference tournament, the NCAA Tournament once again proved to be his undoing. He was shut out in 23 minutes in his second-seeded team's loss to Wichita State.
There were still those so enamored of Selden's raw potential and athletic ability that he may have considered bolting to the NBA early. But that loss to the Shockers stuck in his craw, and he wasted little time announcing that he would return to the Jayhawks for his junior season.
After his performance Saturday, it appears to have been a wise move.
"Wayne took over," Kansas coach Bill Self said. "I thought Wayne was as smart offensively as he's been all year, because he didn't settle. He drove it. And you know, if Wayne shoots 20 shots in a game, you'd think historically that would be 10 3s or something like that, or a higher percentage. ... I think him driving it and being a factor getting to the rim was huge for us."
Therein lies arguably the biggest growth in Selden's game.
Sure, he's shooting better than 47 percent from beyond the arc. But he showed against Kentucky just how dominant he can be getting to the rim. On one play in overtime, he powered down the right side of the lane and dunked not only over Wildcats guard Tyler Ulis but also 7-footer Skal Labissiere.
"I felt like I had a little more incentive in my head before the game started," Selden said. "We've been flat, so I was coming out and trying to be more aggressive, more energized and enthusiastic."
It wasn't the first time he has taken over a game this season. Selden hit five 3-pointers in a win over Oregon State, and scored 21 points in an epic, three-overtime victory over Oklahoma.
But he was at his best on Saturday night. He scored seven of his career-high 33 points in overtime, pushing him over 1,000 for his career. And while few thought Selden would be around long enough to reach that mark three years ago, the fact that he's done it is a testament to his growth ever since.
"I've been here for a while. It was going to happen eventually," he said with a rare laugh. "I'm excited about it. It's an honor. But it's not really that big of a deal for me, to be honest."
---