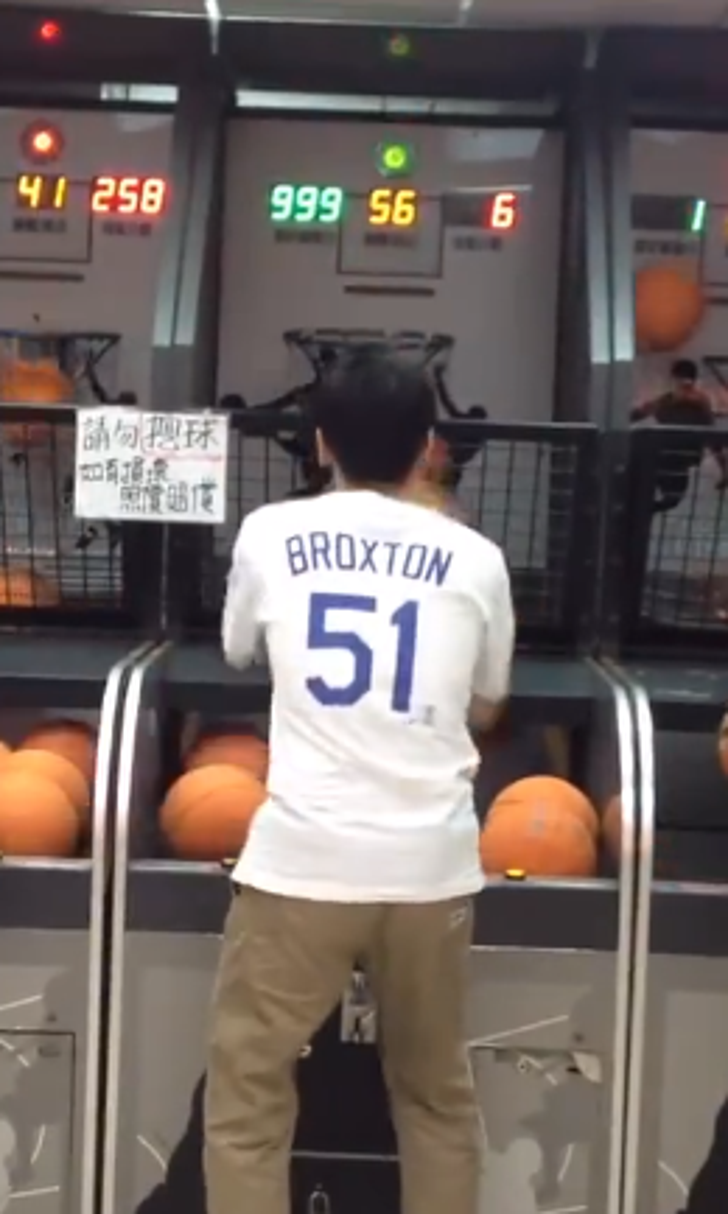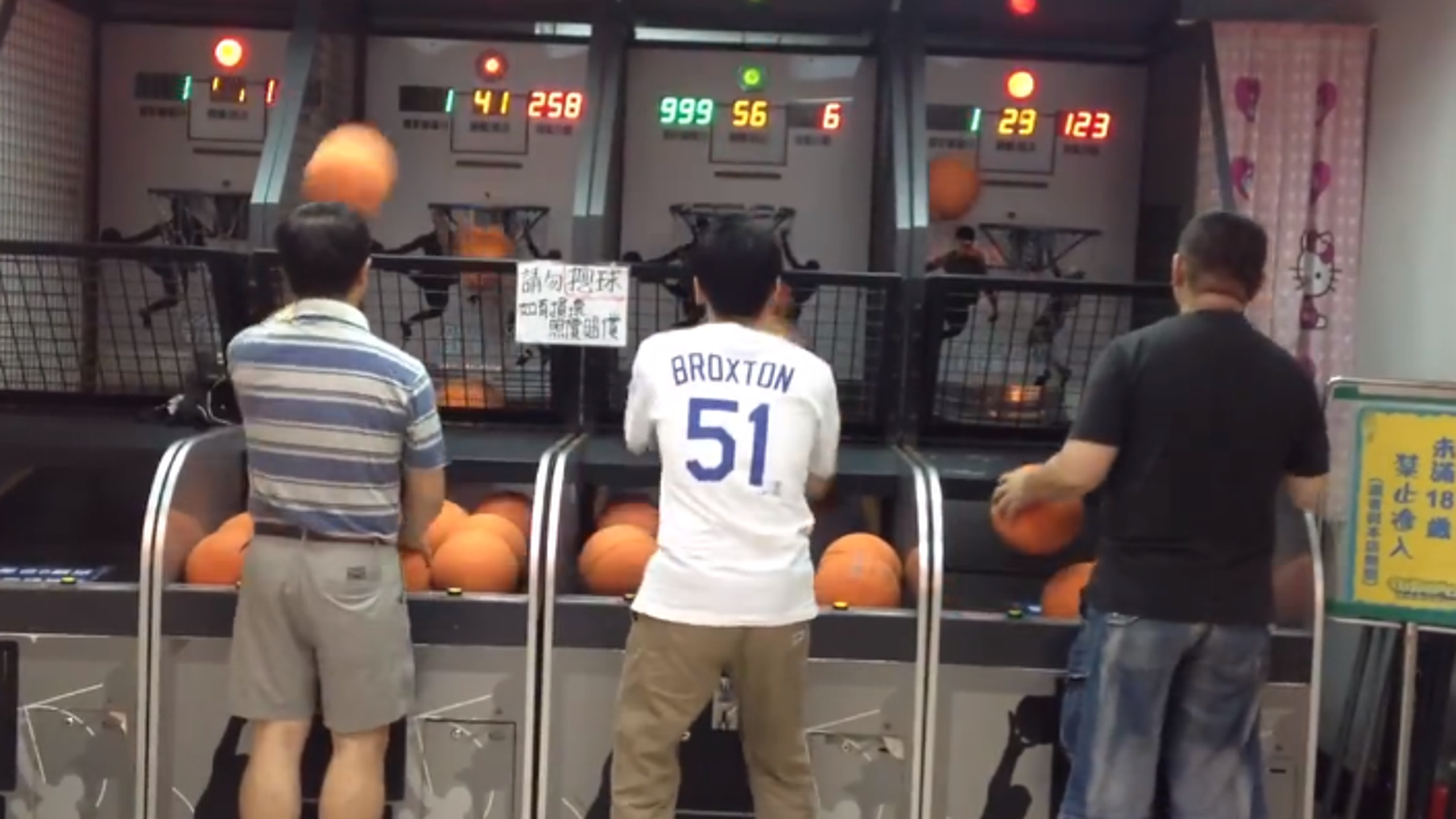 Watch: Pop-A-Shot basketball wizard is absolutely mesmerizing
BY Brett Smiley • February 11, 2015
If you were to look at these three men stationed before the Pop-A-Shot booths before they started shooting and guess which one is the Great Wizard, you would probably guess wrong. No, it's not the man wearing the Jonathan Broxton jersey or the broader gentlemen to his right in fashionable jean shorts. 
Just watch the man on the left, hailing from somewhere on Planet Earth, seamlessly pouring dozens of miniature basketballs into the hoop using both hands. I doubt you'll be able to look away but make sure to stay tuned for the 0:45 mark when the Wizard gets bored and starts showing off. (Try reloading the page if the video does not display.)
Follow The Buzzer on Facebook, where we bow down to the great Pop-A-Shot magician.  
---