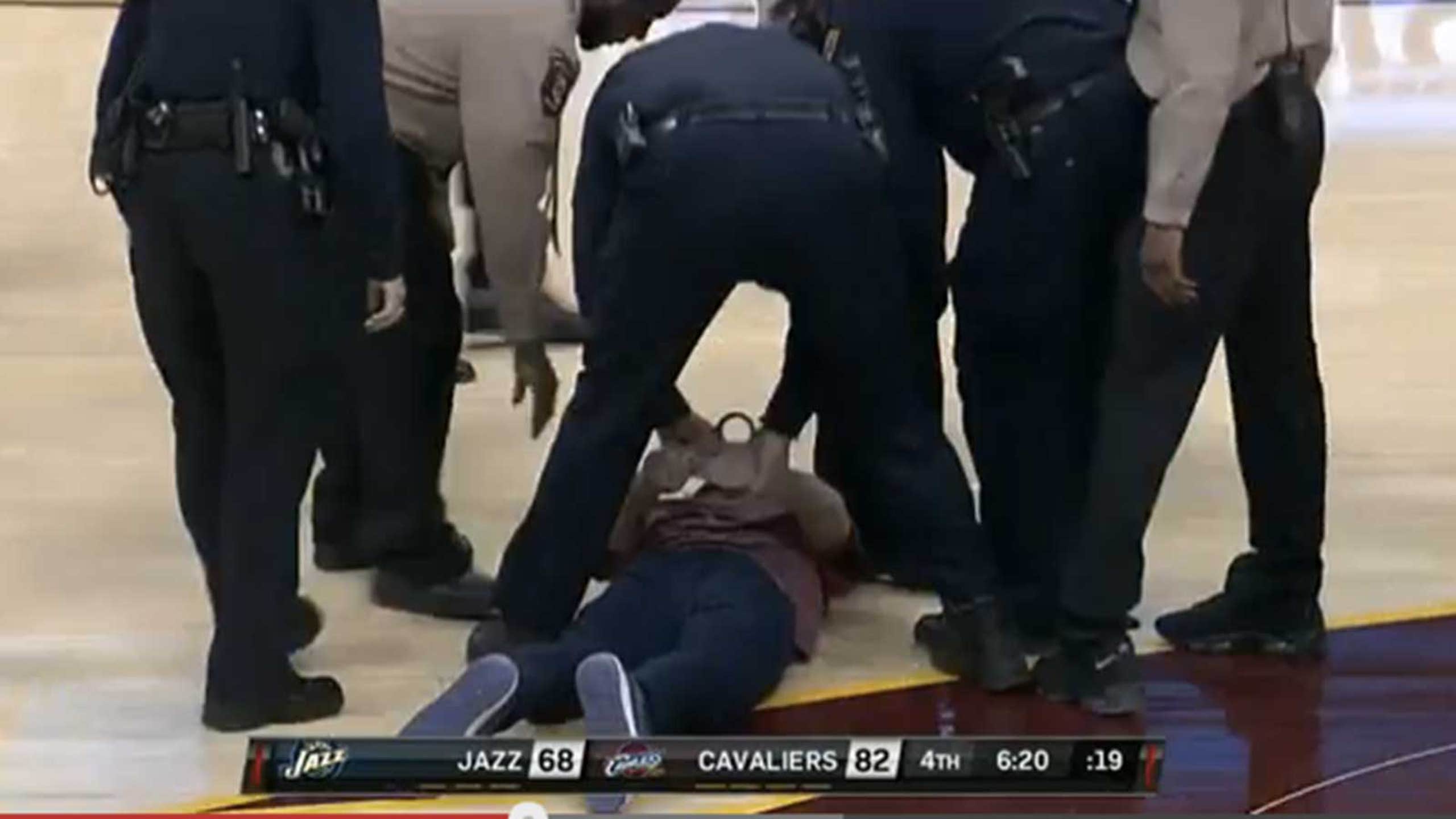 Watch: Fan rushes court at The Q, shakes Kyrie's hand
BY Lindsey Foltin • March 1, 2014
The Cavaliers played an exciting game at The Q Friday night. So exciting, that one fan couldn't contain himself and rushed the court during Cleveland's 99-79 victory over Utah.
The fan, who ran onto the court to shake Kyrie Irving's hand, just wanted to personally show his appreciation for the All-Star point guard.
According to Kyrie, the fan said, "I love you." Kyrie responded, "I love you, too, man."
When asked about the incident after the game, Irving said, "It goes back to the emotional and deep-rooted support they have for the team. It was a great honor ... but to do it during the game ... maybe he could have waited until after the game?"
Check out the video:
Cavs' ower Dan Gilbert was not amused by the incident and expressed his feelings via Twitter.
Kudos to Q security team for quickly ending the dullard buffoon's stunt on-court last night.(3.8 seconds).We will tighten even further.@cavs

— Dan Gilbert (@cavsdan) March 1, 2014
---