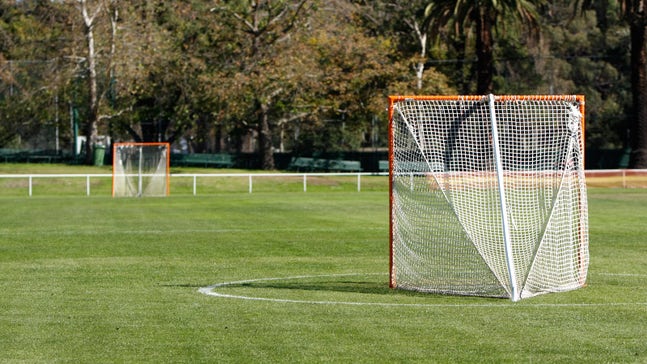 Watch Albany lacrosse goalie 'Blaze' his way to coast-to-coast goal
Updated
Mar. 4, 2020 11:33 p.m. ET

Goaltenders seem to always have the dream of scoring. Hockey netminders always eye the gaping, open net at the other end of the rink when the opposing team pulls its goalie.
On Saturday, Blaze Riorden of the University of Albany decided that he didn't need an empty net to score during tournament play.
The 6-foot, 215-pound freshman from Fairport, N.Y., took control of the ball in the final seconds of the third quarter against Cornell and did what any goaltender would dream of doing -- but usually never dare to do.
He took off.
---