Washington Capitals at Tampa Bay Lightning game preview
BY The Sports Xchange • March 19, 2017
TV: FOX Sports Sun
Time: Pregame coverage begins at 6:30 p.m.

CAN'T GET TO A TV? WATCH IT LIVE ON FOX SPORTS GO

TAMPA, Fla. -- The injury-ravaged Tampa Bay Lightning roster took another potential blow on Friday, even as captain Steven Stamkos inches closer to a return.

Stamkos, who underwent surgery to repair a partially torn meniscus in his right knee on Nov. 17, joined the Lightning in his first full practice with the team in four months. He won't be in the lineup on Saturday when the Lightning host the Washington Capitals at Amalie Arena.



Tampa Bay, which is already missing centers Tyler Johnson, Vladislav Namestnikov and Cedric Paquette, may also be looking at being without winger Ondrej Palat, who did not practice on Friday and was seen walking out of the arena early Friday afternoon with a limp. Defenseman Jake Dotchin also missed practice on Friday.

"We'll see. ... That's all I got for you," Lightning head coach Jon Cooper said. "We're getting to the point where it's next man up. I'm not going to sit here and show concern yet. We'll see what happens."

When Stamkos is able to return is still a moving target with no hard date, it's about how he feels.

"I can't pick a date because I might not feel 100 percent on that date," Stamkos said. "I've gone through stuff like this before. You start setting dates and that's when sometimes you set unrealistic goals. When I feel 100 percent, I'll be back playing. I want that to be sooner than later, but that's how these injuries go."

Even when Tampa Bay has been healthy in recent seasons, the Capitals tend to give the Lightning problems. Since the start of the 2012-13 season, the Lightning have won just three of 15 meetings.

Washington, which is just a 1-4-1 in the past six games, got a boost of its own on Friday as injured center Andre Burakovsky was activated off injured reserve. He practiced with the team after missing the past five weeks with a fractured right hand on Feb. 9.

"I've been feeling pretty good lately," Burakovsky told CSN MidAtlantic. "I talked to the doctor and obviously it's not 100 percent. But it feels good and my shot is getting better. The doctor said it can't get worse, even if it hurts sometimes when I shoot."

Burakovsky was reunited with linemates Lars Eller and Brett Connolly, which proved an effective third line before the injury. Since the centerman went down, Eller and Connolly have combined for just three goals in 15 games.

"If we can get anywhere close to what we were doing before the break, I think that would be good going into the playoffs," Connolly told CSN. "He's obviously a big part of the team and we're happy to have him back and hopefully we can pick up where we left off."

The Lightning hope to pick up where they left off prior to Thursday's loss to Toronto. Before the loss to the Maple Leafs, Tampa Bay rode a 12-2-3 streak to climb from out of the Eastern Conference cellar in to a tie for the final playoff spot.

The Lightning, who reside one point behind Toronto in the standings, know they need to find a way to keep picking up points.

"We've been on a nice little run here," Lightning forward Alex Killorn said, "I think we have to put things in perspective but we also have to know that these games are huge. So we'll put it behind us, we'll take what we need from the game, watch the video, learn a few things and all we can do is be better against Washington."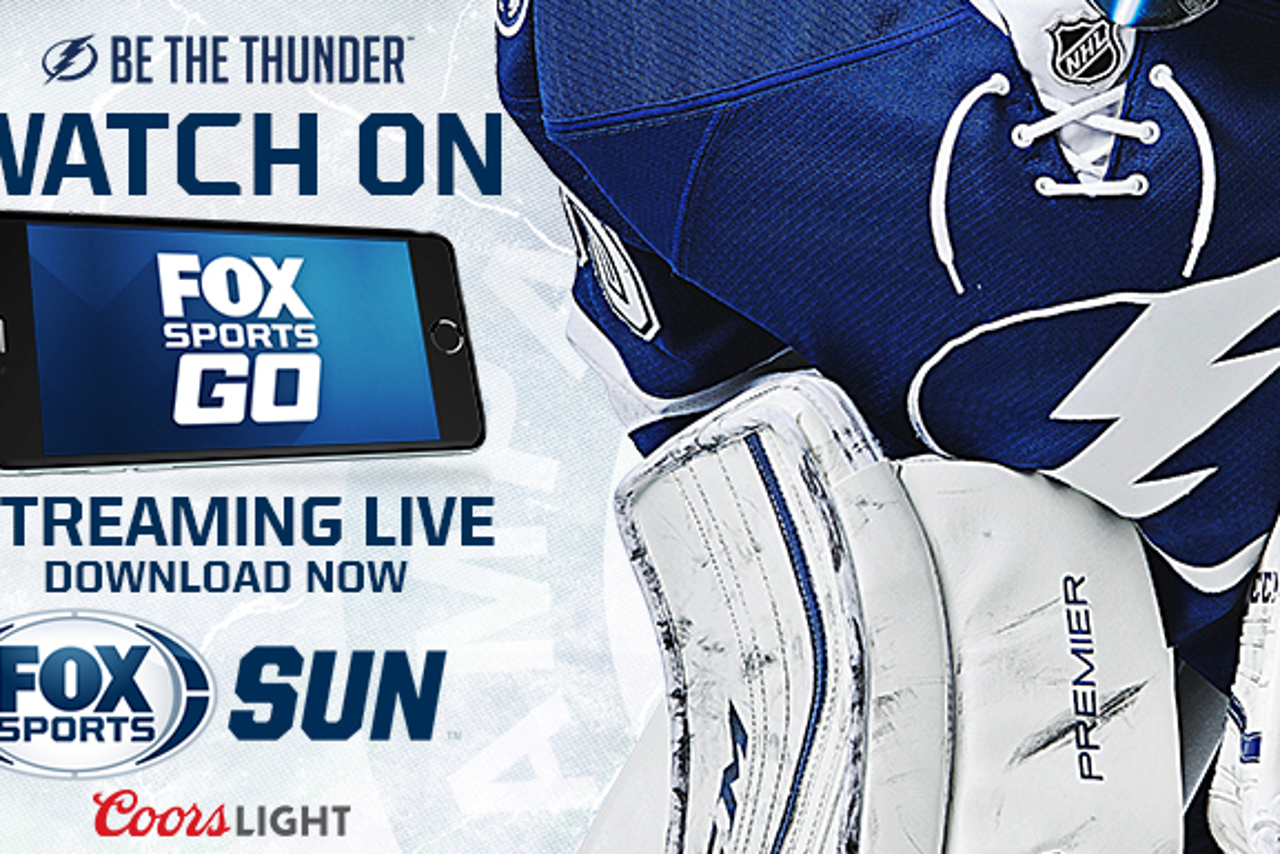 ---