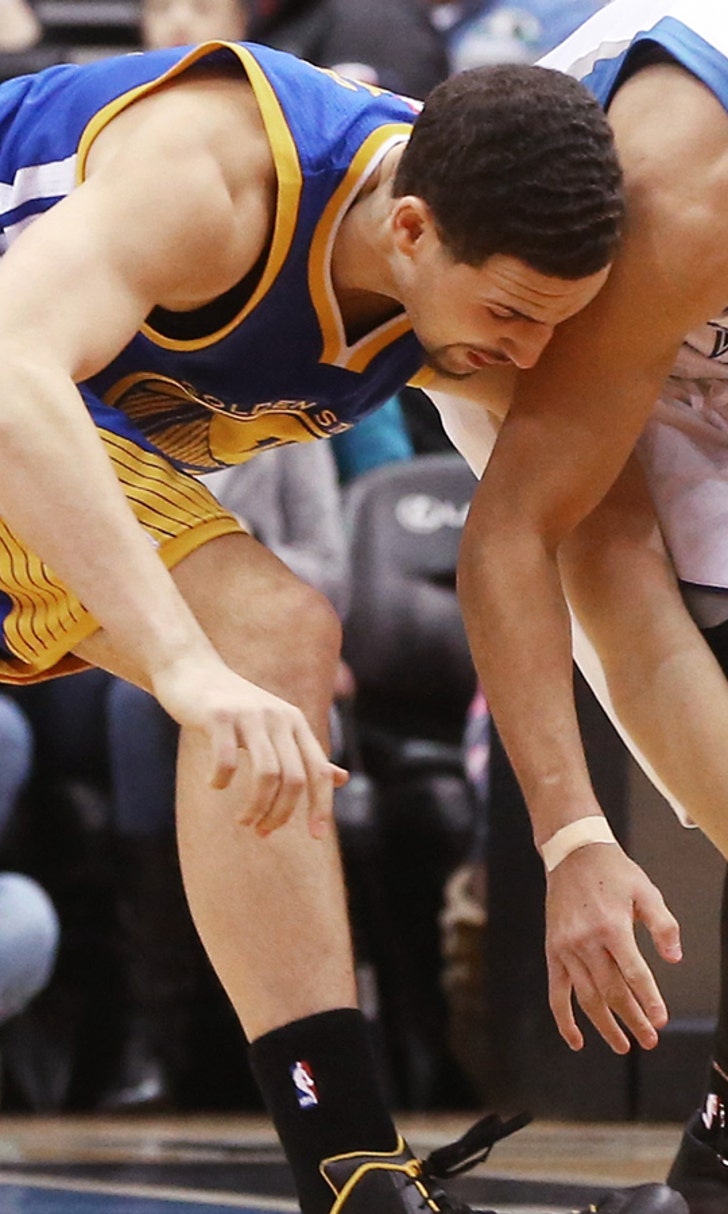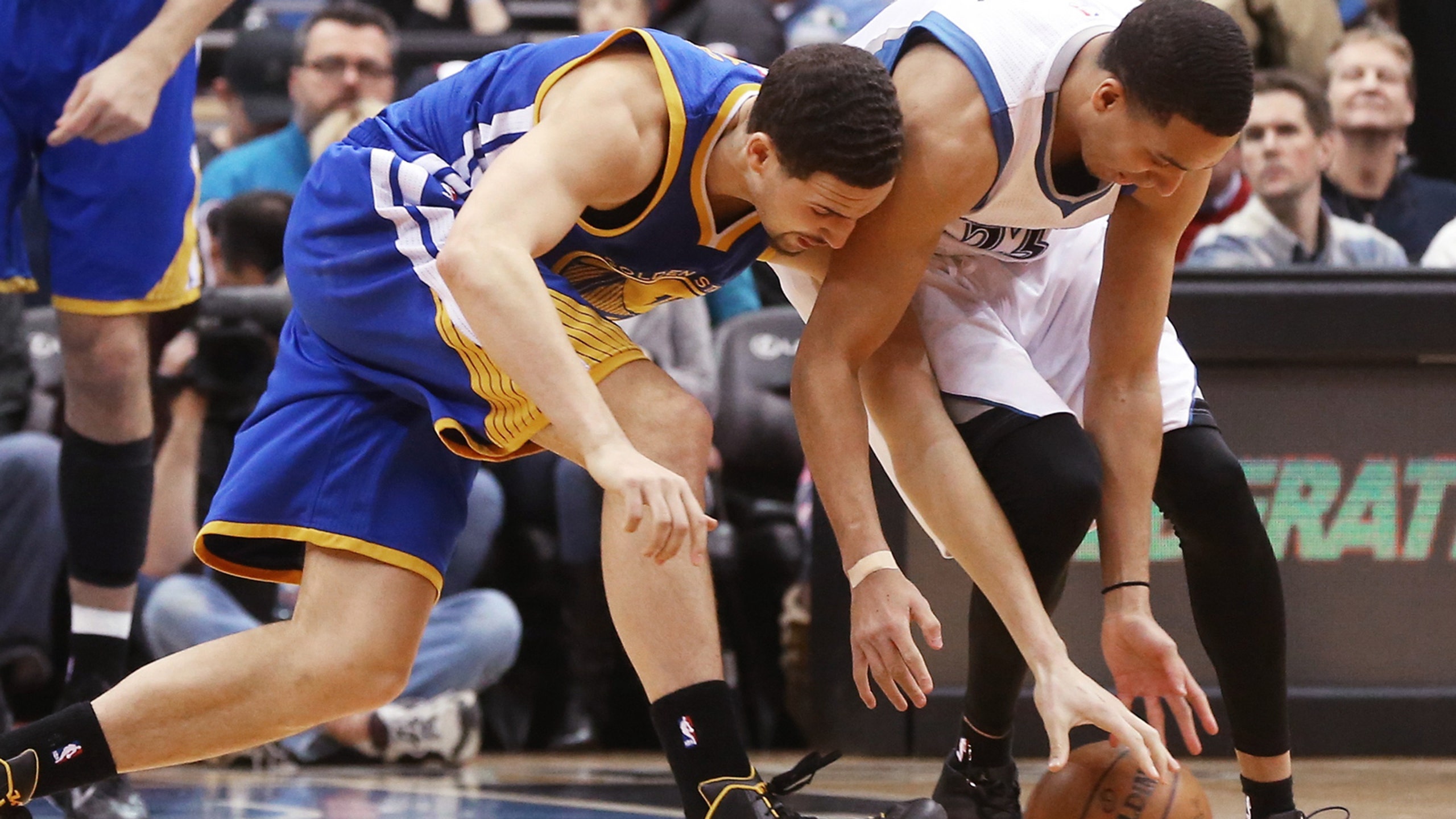 Warriors wrestle away 94-91 victory over Wolves
BY foxsports • February 11, 2015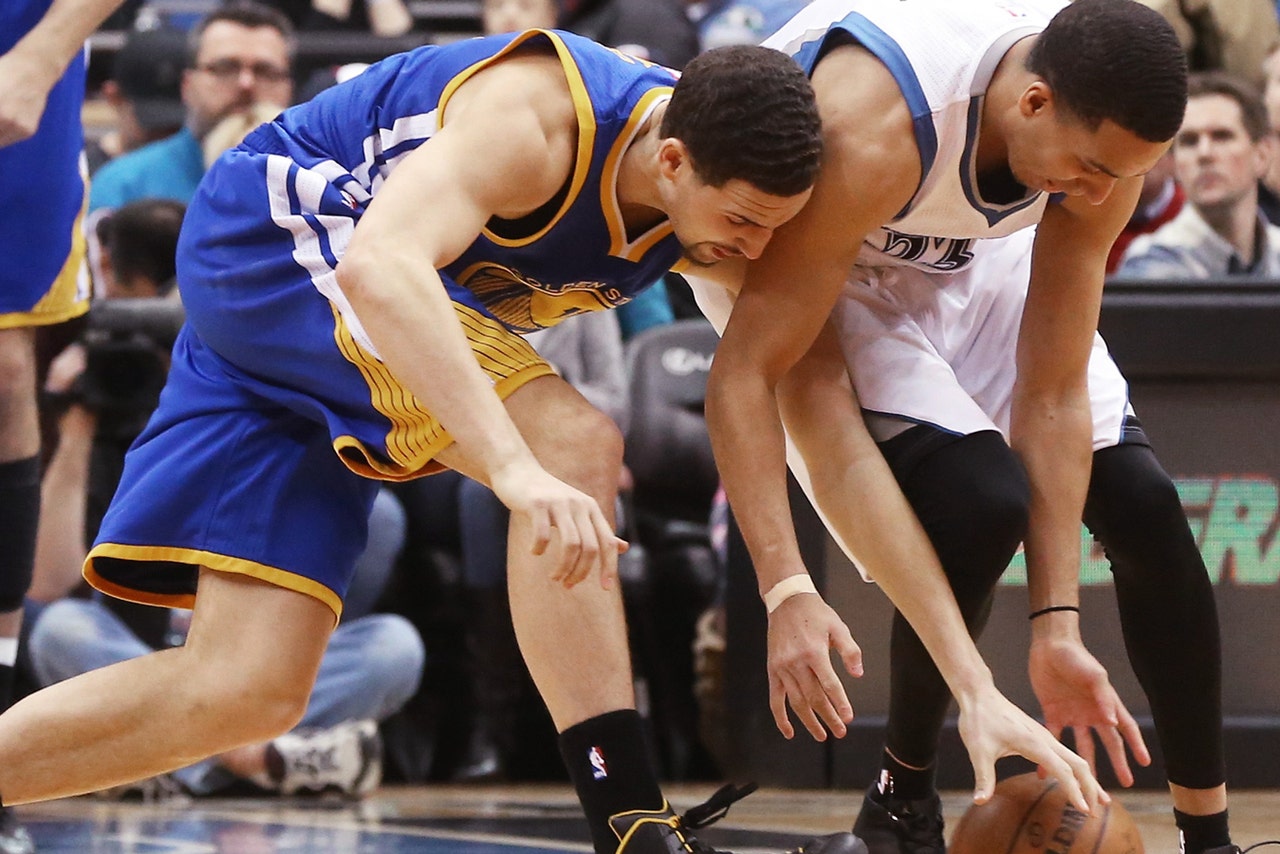 MINNEAPOLIS -- After a first 51 games unlike any other in franchise history, the Golden State Warriors need a rest.
That much was clear in their final game before the All-Star break, when they had to grind out their 42nd win of the season against the Minnesota Timberwolves.
Andre Iguodala and Leandro Barbosa led a dominant effort from the Warriors' reserves and Klay Thompson hit a big 3-pointer down the stretch to close out a long road trip with a 94-91 victory over the Timberwolves on Wednesday night.
Iguodala scored just eight points on 4-for-4 shooting and Barbosa had 10 points, but they spearheaded an energized second unit that picked up the slack for their sluggish starters. Stephen Curry had 25 points on 9-for-23 shooting for Golden State (42-9), which goes into the break with the best record in the NBA.
"Amazing. Amazing record," Kerr said of the franchise-best start. "Really proud of the guys, and I've never seen a group of guys that needed the All-Star break more than this team. We're so out of whack right now. We're tired. We're not making our cuts. We're not getting good shots for each other. The ball has stopped moving and we need a rest, and fortunately we'll get one."
Kevin Martin scored 21 points and Ricky Rubio had 18 points, nine rebounds and five assists for the Timberwolves (11-42), who rallied from a 14-point deficit in the fourth quarter to tie the game.
The Warriors were playing their fifth game in eight nights and the last of a four-game road trip.
They missed nine of their first 11 3-pointers, but their hard-nosed second unit turned up the energy in the second quarter. Iguodala and Barbosa beat the younger Wolves down the court for easy layups in transition and Marreese Speights and Shaun Livingston helped put the defensive clamps on a Wolves bench squad that struggles to move the ball when Rubio goes to the bench.
Golden State led Minnesota 32-14 in bench points and shot 17 for 30 from the field.
Even with Curry missing eight of his 10 3s, Golden State led 85-71 lead with 7:30 to play.
But Rubio led a charge late. He scored seven points during a 12-0 run that brought them back and Thaddeus Young converted a layup to tie the score at 89 with 1:35 to play.
Thompson, who will start for the injured Kobe Bryant in the All-Star game on Sunday, drilled a 3 on the next possession and Wolves center Nikola Pekovic missed a layup with 7.9 seconds to go that would have put Minnesota in front.
Pekovic had 17 points and 13 rebounds and Thompson finished with 14 points.
"We had a chance, but we've got to learn about these games that we have to be there for 48 minutes," Rubio said.
---