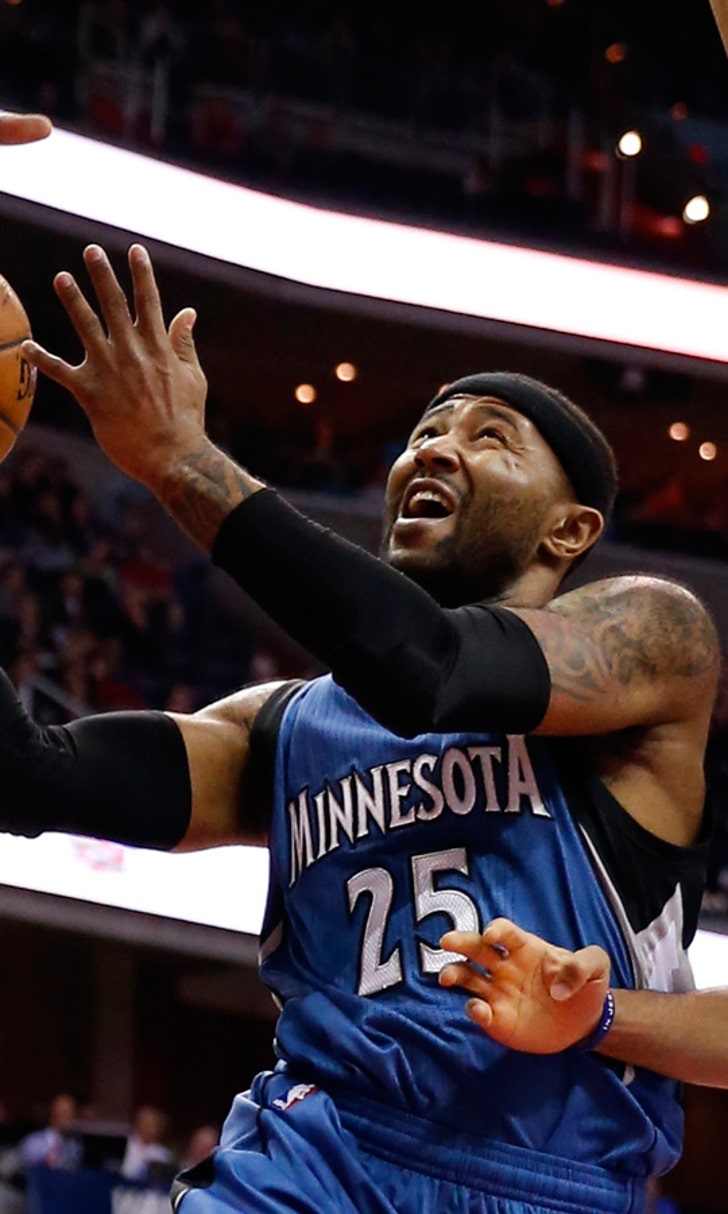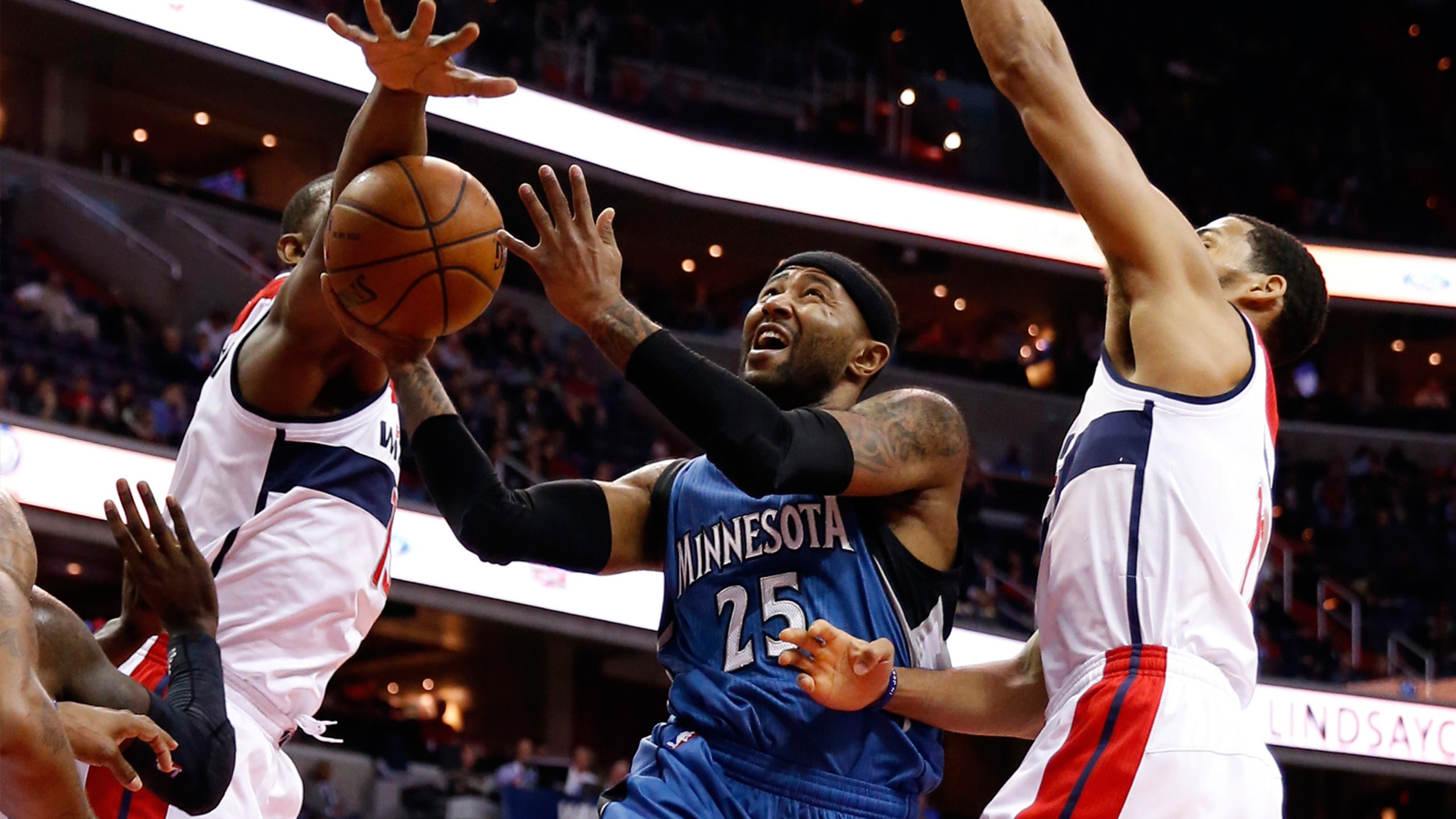 Wall, Wizards too much for Timberwolves
BY foxsports • December 16, 2014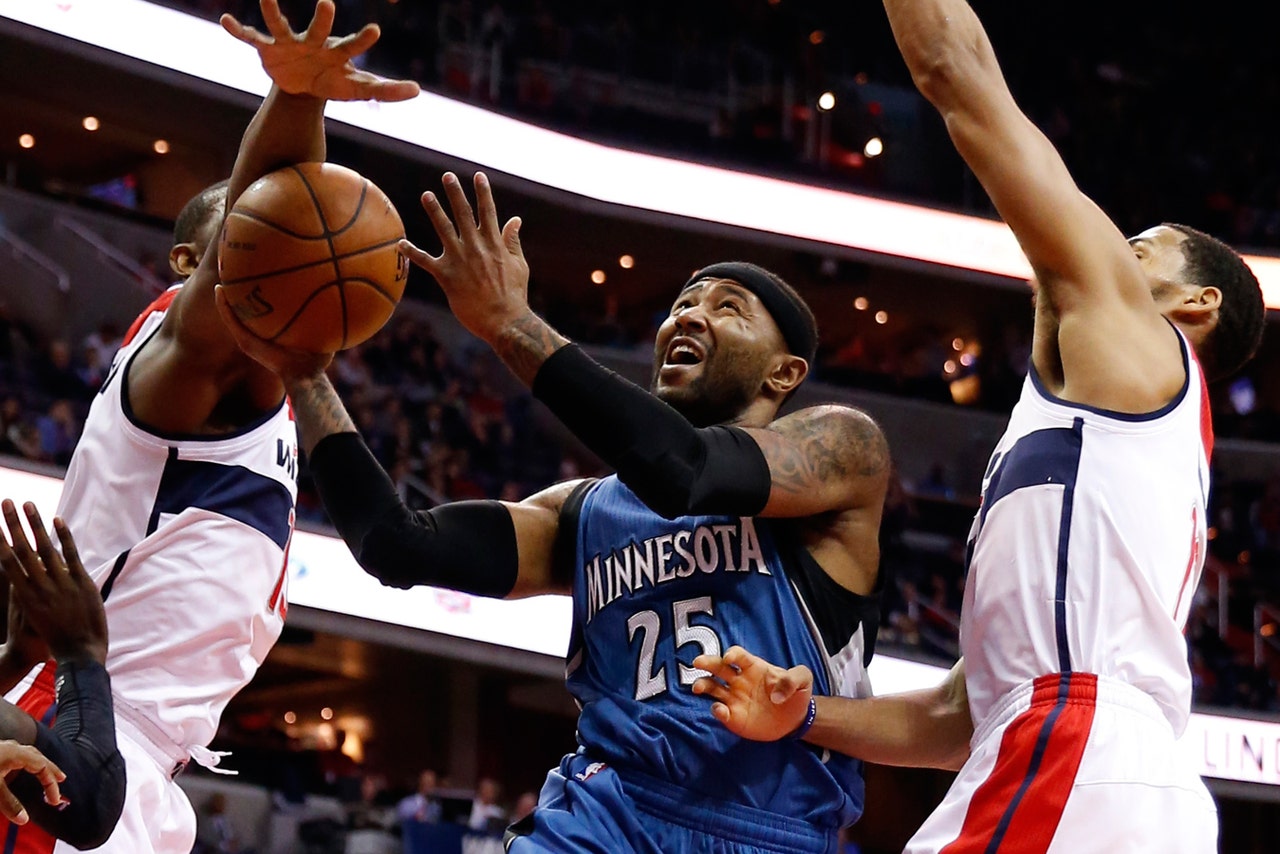 WASHINGTON -- John Wall was chosen as the Eastern Conference Player of the Week and in his first game since earning the honor for the fourth time, he tied his career high with 17 assists.
Wall also had 21 points as the Washington Wizards won their fifth straight, 109-95 over the Minnesota Timberwolves on Tuesday night.
"I think he still has the best ahead of him, coach Randy Wittman said. "He deserved to win Player of the Week. I told him, 'That's no big deal, you deserve it.' There's nothing surprising here, let's just keep doing it."
Wall drew "M-V-P" chants from the crowd.
"People can say it's my best. It's probably the best since I've been here," Wall said.
Seven Wizards finished in double figures. Rasual Butler tied his season high with 23 points -- 18 in the fourth quarter as Washington pulled away from the pesky Timberwolves, who have lost nine of 10.
The Wizards scored 14 points in a row to take a 14-2 lead less than 4 minutes into the game. Wall had 10 points and six assists in the first quarter.
Then the game settled into a back-and-forth affair.
"I should have ordered some popcorn. Both teams just running up and down together," Wittman said.
Thaddeus Young, who led a third-quarter charge, had a season-high 29 points for Minnesota. Shabazz Muhammad had 21.
"They're just too good for us right now. We just don't have enough firepower," coach Flip Saunders said.
Foul shooting badly hurt the Timberwolves. They made just 20 for 35, and missed 10 of 14 in the first half as they trailed 46-36.
Young led Minnesota back in the second half, scoring 19 points in the third quarter, shooting 9 for 10 from the field. The Wizards led 74-69 after three.
Butler led Washington with 18 fourth-quarter points as it pulled away pulled away early in the quarter. They led by 89-75 with 8:43 to play.
The Wizards are 18-6. They're 12 games over .500 for the first time since the end of the 1978-79 season.
Also of note on Tuesday, Minnesota center Ronny Turiaf was declared out for the season after arthroscopic surgery on his right hip.
---