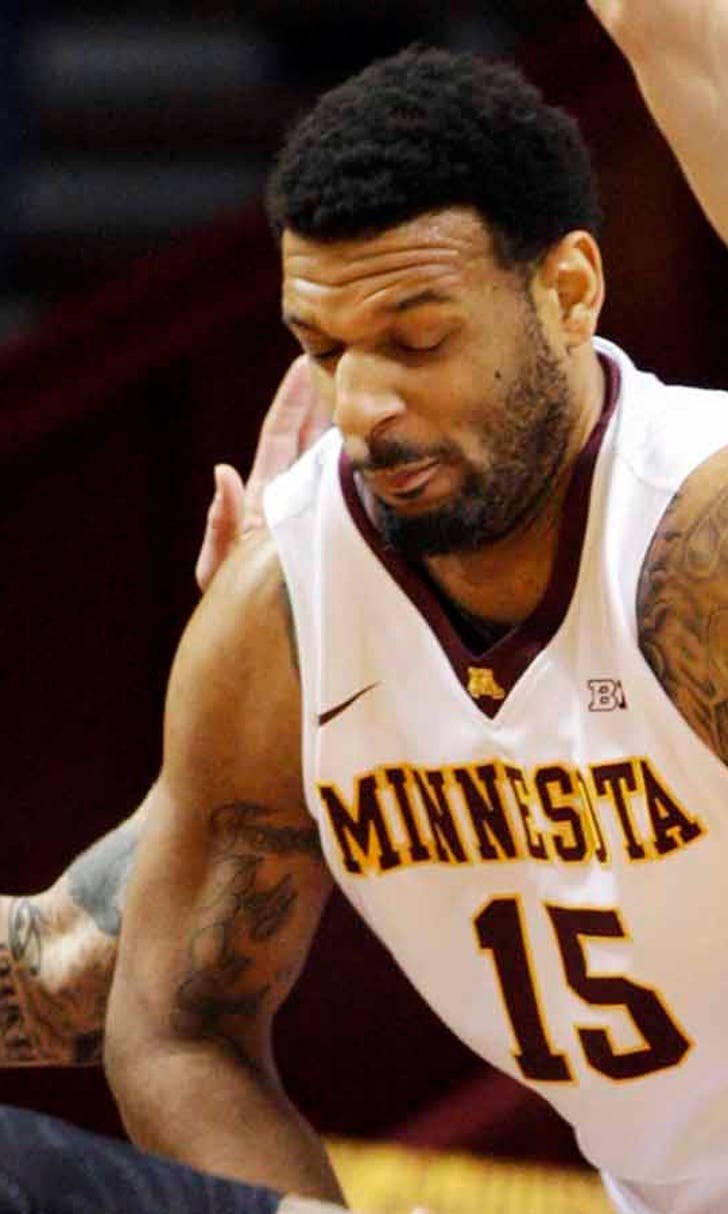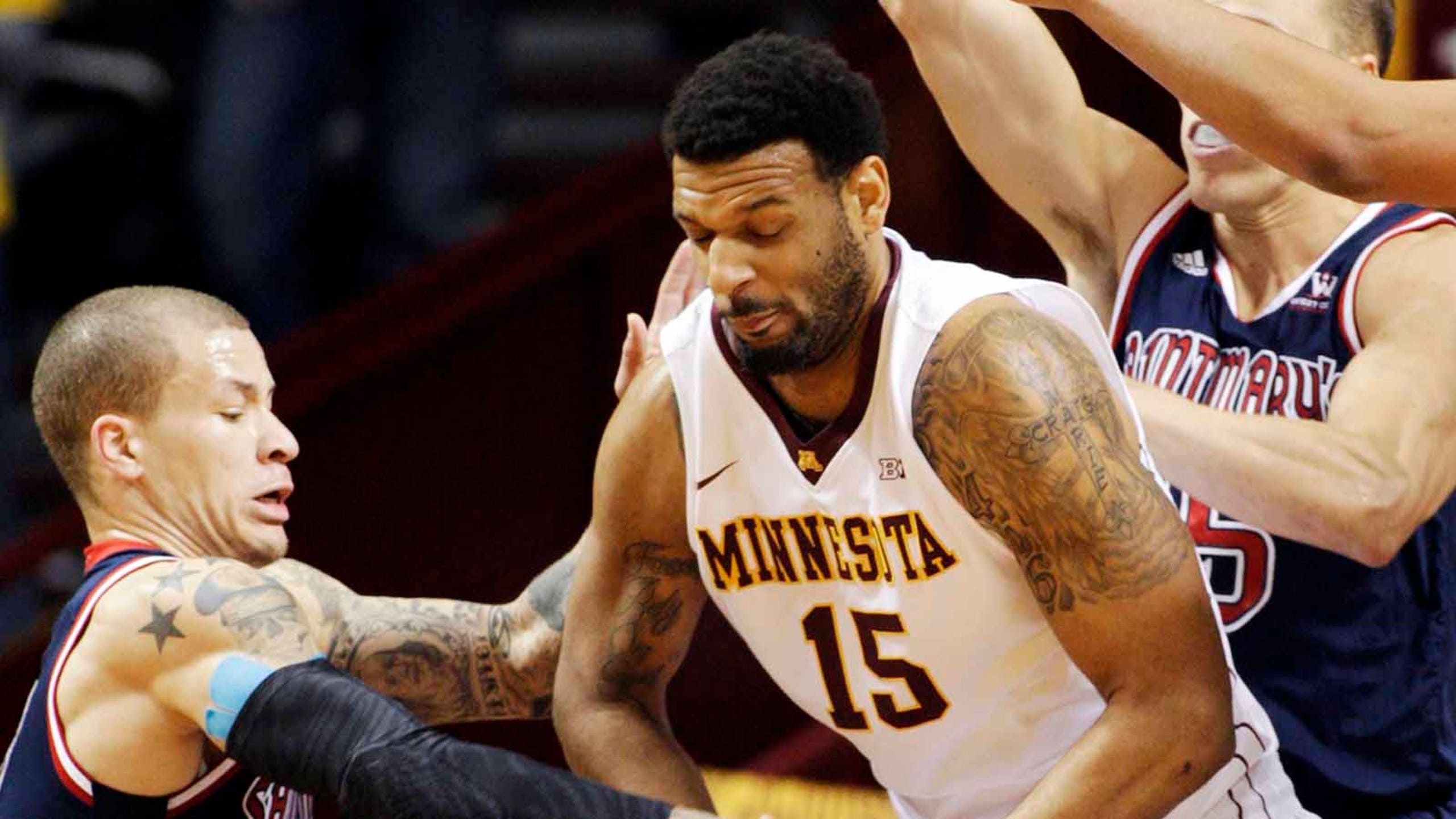 Walker helps Gophers rally to advance in NIT
BY foxsports • March 23, 2014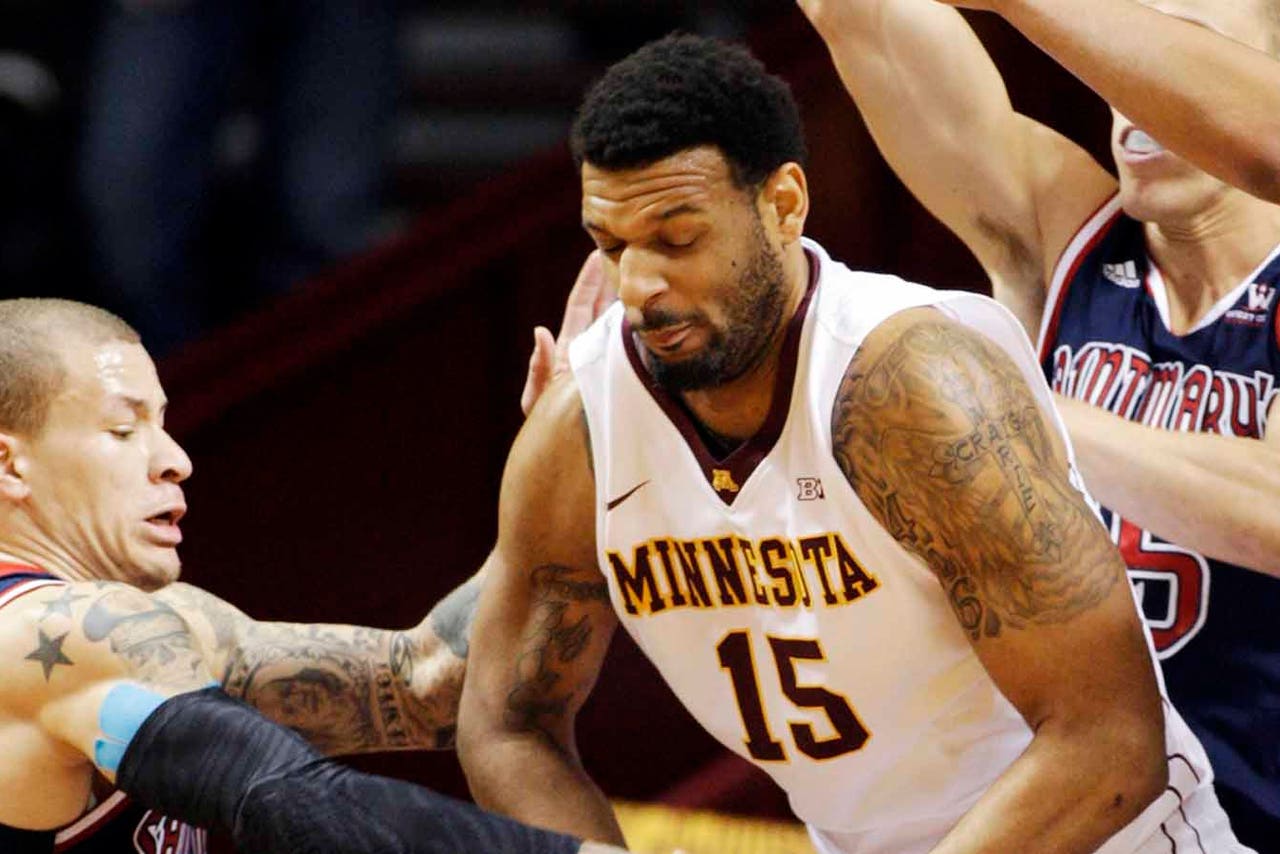 MINNEAPOLIS (AP) -- Minnesota coach Richard Pitino said he gave his team a little advice when St. Mary's started Sunday's second-round NIT game by scoring the first 14 points.
"I told them to make shots, put the ball in the basket," he offered, then backtracked.
"No, I really didn't."
Whatever Pitino thold them, the Gophers were able to clean up their offense and came up with stops on defense to beat the Gaels 63-55.
The win pushes Minnesota into the third round of the tournament against Southern Mississippi, which beat Missouri 71-63 on Sunday. The winner of Tuesday's game heads to the semifinals at Madison Square Garden.
"I'm really excited to get there, it's going to mean a lot, just playing for a championship," said DeAndre Mathieu, talking as if the Gophers had already punched their ticket for New York.
That's part of the buildup of excitement as the Gophers get deeper into college basketball's consolation event.
"It gets less tough with each opponent (to ignore not making the NCAA tournament)." Pitino said. "You're not going to ignore it. The NCAA tournament is on every TV. That's where you want to be.
"But it's a matter of . do you love the game or not?"
It started slow for the Gophers, who didn't come close to scoring while the Gaels rolled up the early lead.
"We made shots early," St. Mary's coach Randy Bennett said. "I'd rather have that 14-0 spread in the second half."
The Gophers (22-13) didn't score until the 13:10 mark of the first half on a layup by Maurice Walker. They fought back to tie the score at 19-19, then went ahead for the first time at 29-28 on a putback by Walker with 14:55 remaining.
"It happened really quickly," Joey King of Gophers said of the early deficit. "We knew that if we just clamped down on defense, got three stops in a row, we'd be right back in it. That's exactly what we did."
King had his third straight game in double figures with 18 points for the Gophers, who are the top seed in the tournament.
"My teammates are getting me open shots, things are dropping, it's going really well," King said.
The Gophers went on a 12-0 run midway through the second half and held off the Gaels (23-12) down the stretch.
Austin Hollins added 10 points for Minnesota.
Stephen Holt had 24 points as the only St. Mary's player in double figures.
St. Mary's was held 16 points below its average, and leading scorer Brad Waldow was limited to three points. Minnesota center Elliot Eliason was tough on Waldow and the rest of the Gaels under the basket, coming up with seven blocked shots and eight rebounds.
"(Elliot) was huge," Pitino said. "He wasn't playing great (in previous games) but now he's playing really well."
The game was part of a men's/women's NIT doubleheader at Williams Arena. The Gophers women's team beat SMU 77-70 in a second-round game of the WNIT.
---