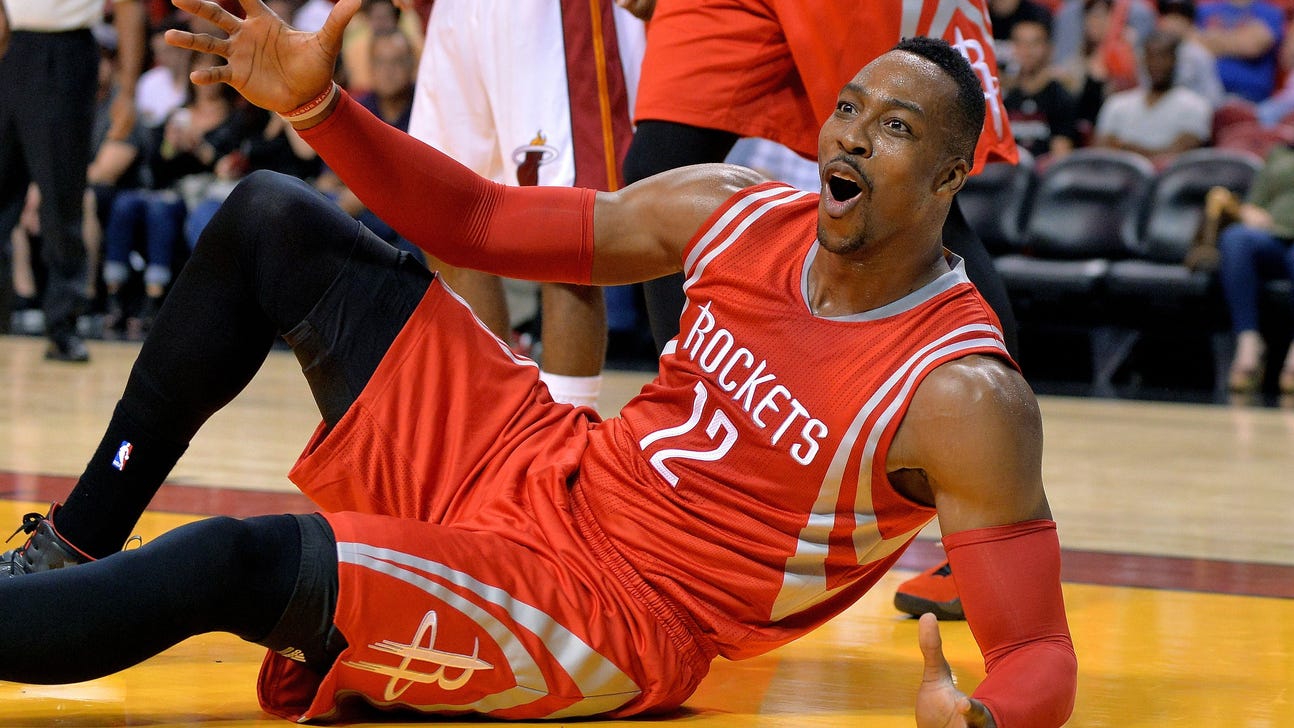 Wade leads late charge, Heat top Rockets
Published
Oct. 21, 2014 11:12 p.m. ET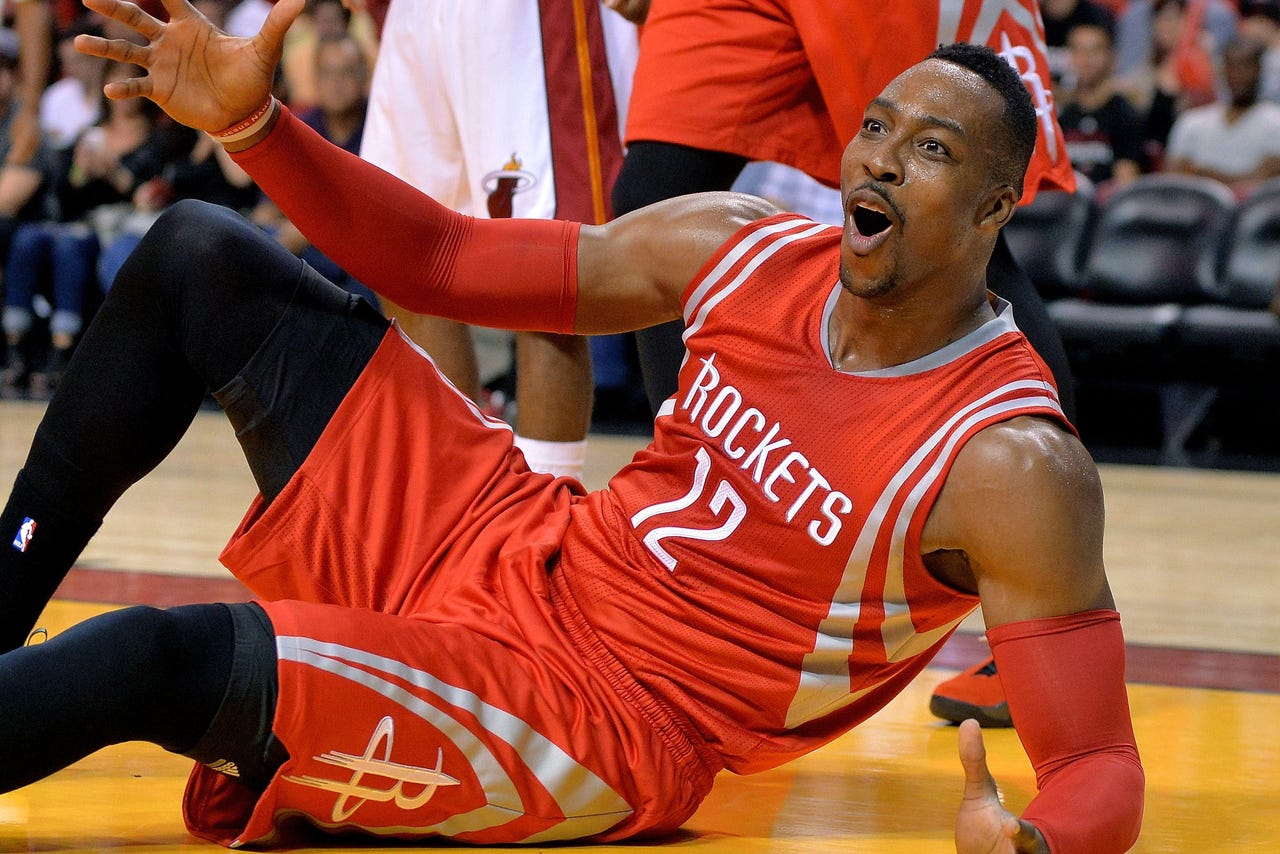 MIAMI (AP) -- Erik Spoelstra wanted to get Miami's starters some extra in-game conditioning.
Winning was a bonus.
Dwyane Wade scored 26 points, including a jumper that made it a two-possession game with 35.8 seconds remaining, and the Heat rallied from a 13-point deficit to beat the Houston Rockets 90-85 in a preseason game Tuesday night.
Wade either scored or set up Miami's final five field goals, helping the Heat to their third consecutive exhibition win.
"We have a lot of work to do with this team and our guys understand that," Spoelstra said.
Chris Bosh added 22 points in 35 minutes for the Heat, who went largely with starters against Houston backups in the final minutes. Mario Chalmers finished with 13 for Miami.
Dwight Howard had 19 points and nine rebounds in his most extended action of the preseason for the Rockets, while James Harden added 19 points.
Howard was 7 for 10 from the floor in 28 minutes. The Rockets led by 13 late in the first half and 11 at halftime, before sputtering offensively in the final two quarters.
"We had a good first half," Rockets coach Kevin McHale said. "The second half we were lethargic. The first group knew they were only going to play five or six minutes in the third quarter and I think they kind of played accordingly."
With the game knotted at 79, Wade hit a 3-pointer -- the third such attempt by Miami on that particular possession -- and the Heat kept the lead the rest of the way.
Wade finished 11 for 17 from the floor, plus added six assists.
Donatas Motiejunas grabbed a game-high 10 rebounds for Houston, which finished with a 44-35 edge on the backboards.
The Heat were again without forward Josh McRoberts, who is working his way back from a toe injury and hasn't appeared in the preseason. Other players with likely rotation spots who were held out included Udonis Haslem, Justin Hamilton and James Ennis.
TIP-INS
Rockets: Howard hadn't logged more than 17 minutes in a preseason game -- he had played in only two of Houston's first five -- and his exhibition high-point game was 11. He topped those numbers in the first half alone, going into the break with 15 points in 18 minutes.
Heat: When Wade was 6 for 6 in the first half, the rest of the Heat were a combined 5 for 19 from the floor. And one of those other five makes was a circus shot from Bosh, who drew a foul from Terrence Jones, shot and watched the ball bounce twice off the top of the backboard before falling.
NEW COURT
Miami unveiled a new court, with a virtually identical look to its old floor. The unpainted wood is a slightly lighter shade than the previous model, and the basket supports are a bit smaller and placed further from the baselines than before.
BIRTHDAY GUEST
Heat fan Iluminada Magtoto's wish on her 90th birthday was to play basketball with Wade. So after Miami's shootaround on Tuesday, Wade made it happen. The woman who goes by "Grandma Nelly" took some underhand shots, one of which Wade rebounded and laid back in before telling the beaming woman "You throw better lobs than Mario Chalmers." And when one of her shots dropped, the three-time champion rewarded her with a hug.
UP NEXT
Rockets: Houston goes to Orlando on Wednesday, before finishing the preseason at home Friday against San Antonio.
Heat: Miami's preseason finale is Friday at Memphis.
---