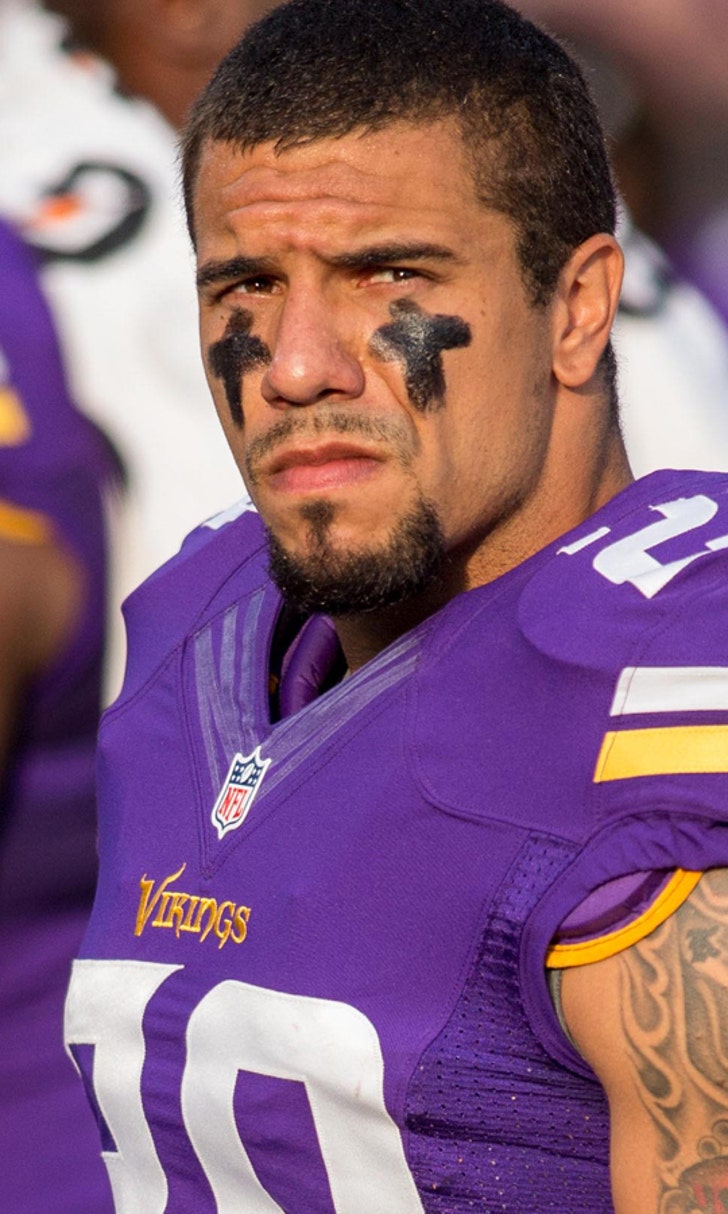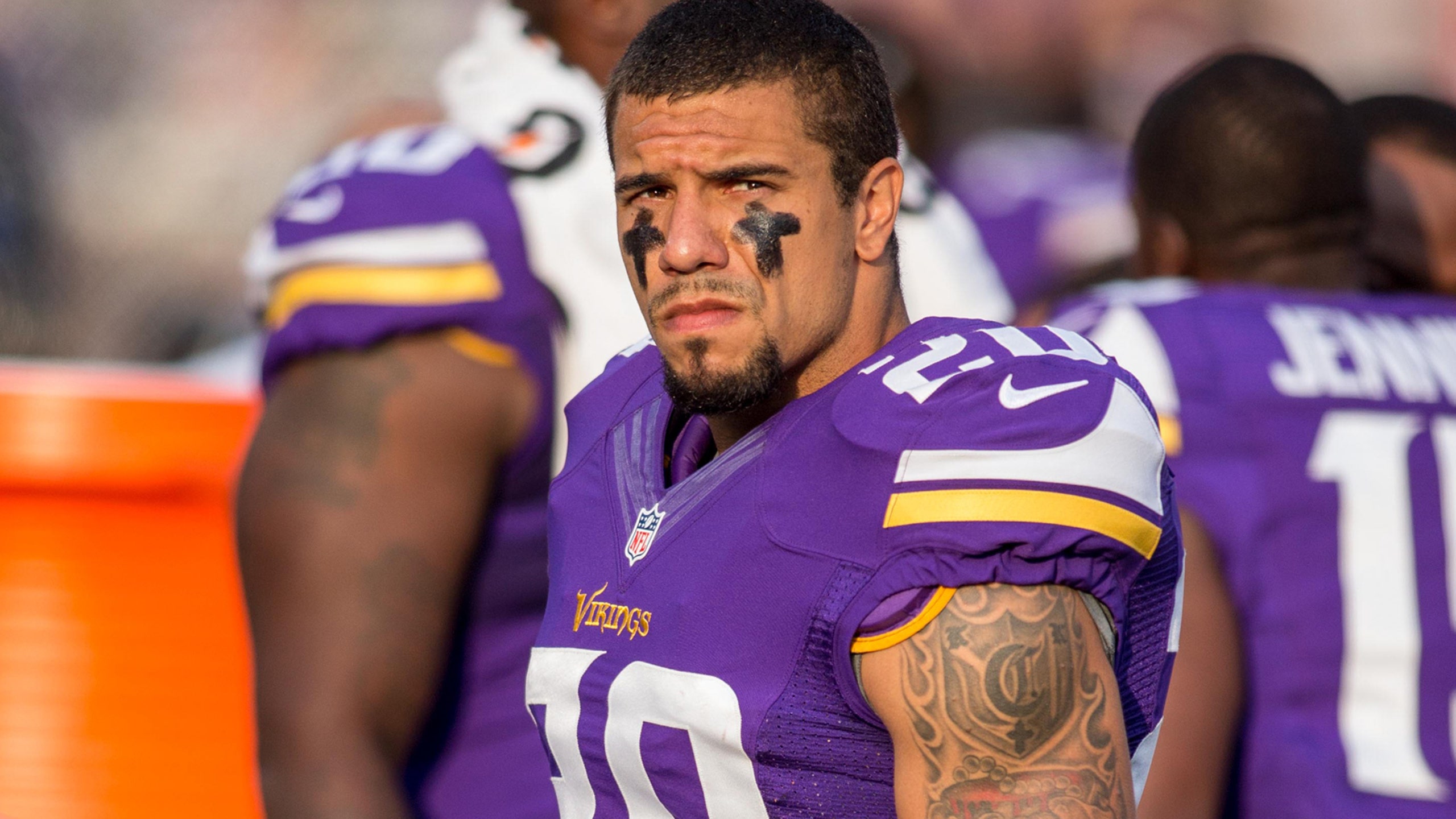 Vikings still searching for second starter at safety
BY foxsports • August 14, 2014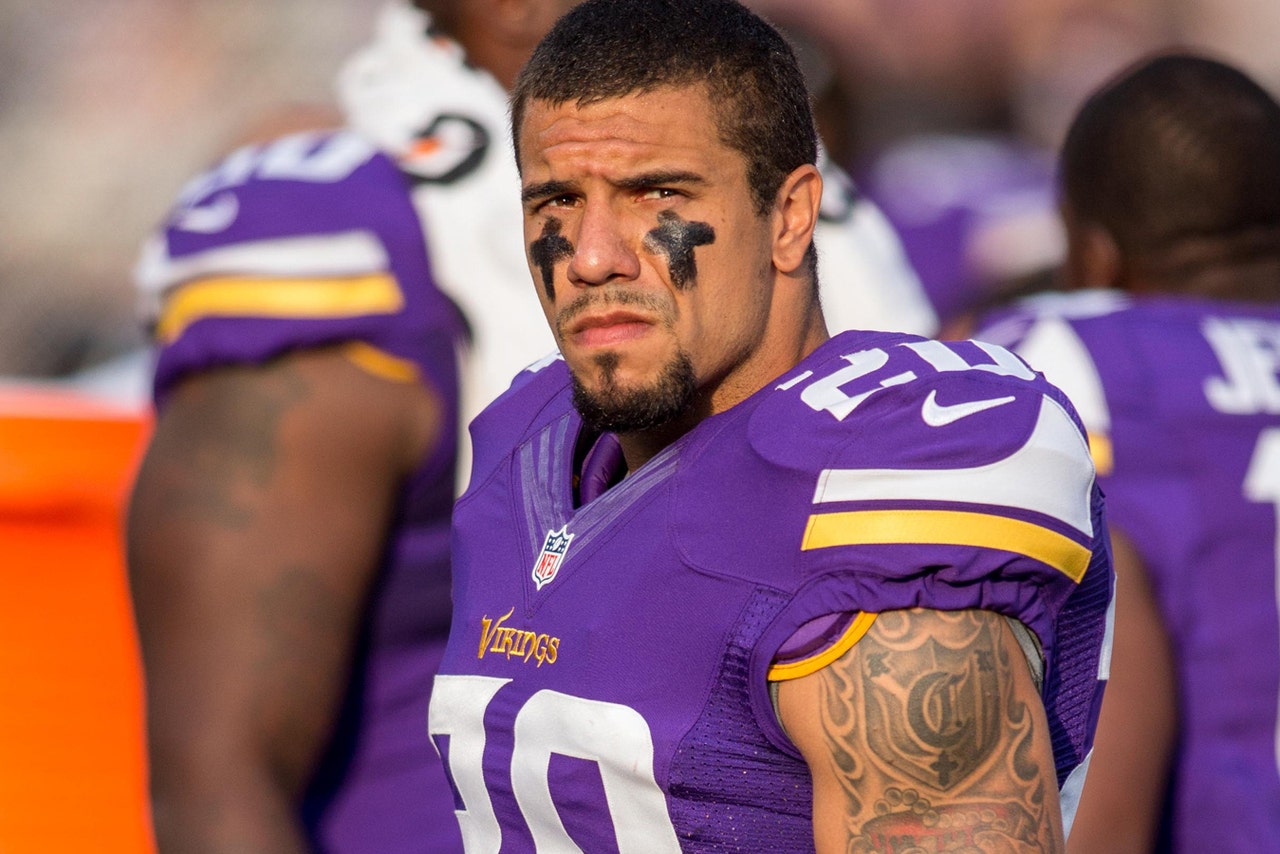 MANKATO, Minn. --€" Facing the end of training camp, Minnesota Vikings coach Mike Zimmer still has unanswered questions about his new team.
Near the top of the to-do list is finding a second starting safety to play alongside Harrison Smith.
That puzzling question will be a focal point this week as Minnesota plays its second preseason game at home against the Arizona Cardinals.
"Right now I'm looking for the other safety," Zimmer said. "That's why I want to play these guys quite a bit this week. I want to see how it goes from there and then try to figure out the rest of the pecking order as we get going. Hopefully this will be a big week for those safeties."
Robert Blanton received the bulk of the first-team work early in training camp before suffering a hamstring injury which has kept him out. Jamarca Sanford and Andrew Sendejo, who started the majority of games last year while Smith was injured, were dealing with injuries themselves, robbing the two of making an impression on the new coaching staff.
The question had lingered enough for Zimmer to pull Chris Crocker out of semi-retirement last week. The past week still hasn't settled much in Zimmer's mind.
"We're going to divide it up," Zimmer said of the plan this week. "I've got like four guys that I want to take a real hard look at this week."
Those four include Sanford, Sendejo and Crocker, along with Kurt Coleman, who started last week's preseason opener. Smith is set at one spot, and Zimmer said rookie Antone Exum received good exposure with a lot of playing time last week.
All along, Zimmer has said he'd like a player with some coverage ability to play with Smith. Zimmer and the defensive coaching staff have paired safeties in coverage with wide receivers in training camp.
"If you're a safety, go cover a wide receiver," defensive backs coach Jerry Gray said. "That's the first thing to get the fear out. If you learn to cover wide receivers, when you cover tight ends and running backs it's a lot easier. So you get the mental part about understanding how to cover a wideout. Even if he beats you and you're close, you're going to be close to a tight end, close to a running back.
We're trying to do a lot more of that with our safeties so that when they line up on a wide receiver, it's not the first time they're out there. You're more comfortable, that confidence again, and you get a chance to go and hopefully make a play."
Crocker has played for Zimmer for the past seven seasons, and has experience at safety and cornerback. Crocker has received a good look with the starting defense ever since he first arrived last week, despite not being with the team during the offseason program.
Blanton and Exum are both former college cornerbacks.
Peterson out this week: Zimmer said that running back Adrian Peterson won't play in this week's preseason game. Zimmer has said he doesn't plan to play Peterson much in the preseason, if at all. The only chance for Peterson to see the field is likely the third preseason game at Kansas City.
Peterson appeared in one game last year, but didn't have a carry.
Zimmer said starting quarterback Matt Cassel could play the entire first half on Saturday.
More questions: Safety isn't the only position vexing Zimmer. He's also trying to decide if he's set at starting linebacker where Chad Greenway, Jasper Brinkley and Anthony Barr have received most of the first-team snaps. Greenway and Barr have been the first two linebackers together in the nickel defense.
"I have an idea," Zimmer said on settling on starting linebackers. "I'm not there yet, so I don't want to say. I'm not there and I'm still playing with something in my mind."
Robinson out again: Cornerback Josh Robinson has missed time with a lingering hamstring injury and he was forced out of practice on Wednesday and won't practice Thursday. Zimmer said it's doubtful Robinson would play on Saturday.
Zimmer said the hamstring is "tightened."
Robinson is listed as a co-starter on the depth chart with Captain Munnerlyn, with Xavier Rhodes the starter on the other side in the base defense.
"It's hard to make the club in the tub," Zimmer said. "I don't know if (Munnerlyn is) entrenched. If you're not going out there and proving it every single day and proving it in the games, then it's hard to know."
Follow Brian Hall on Twitter
---