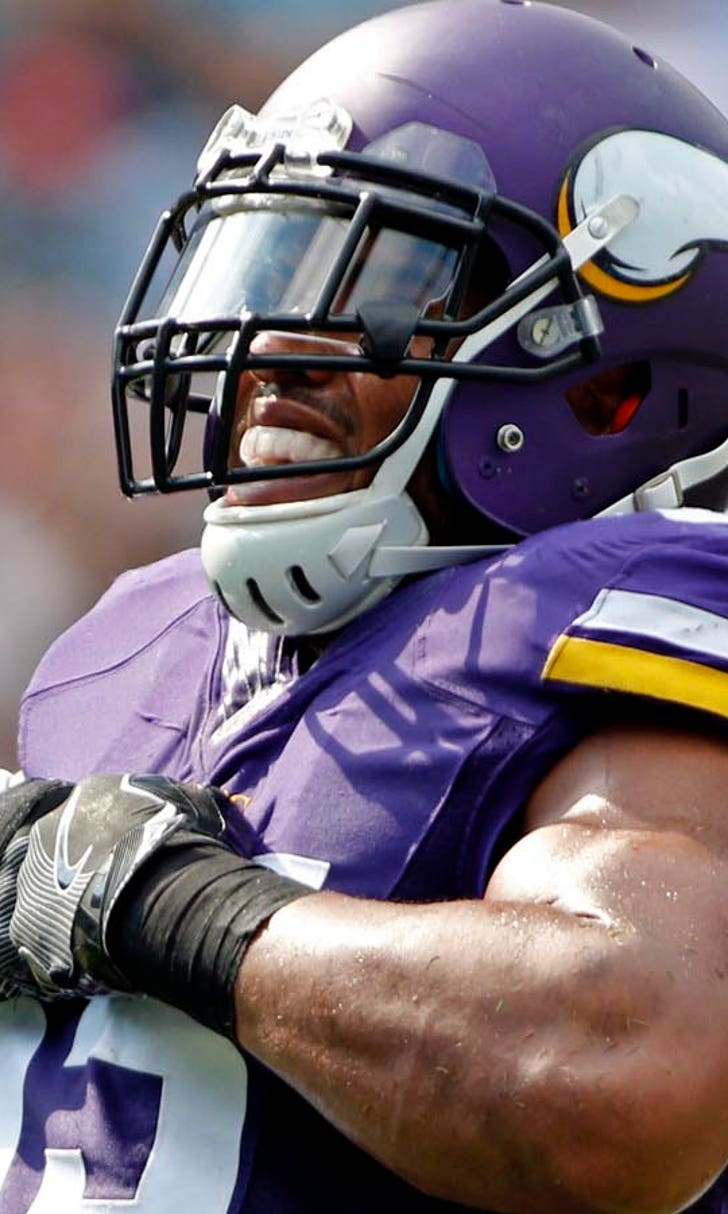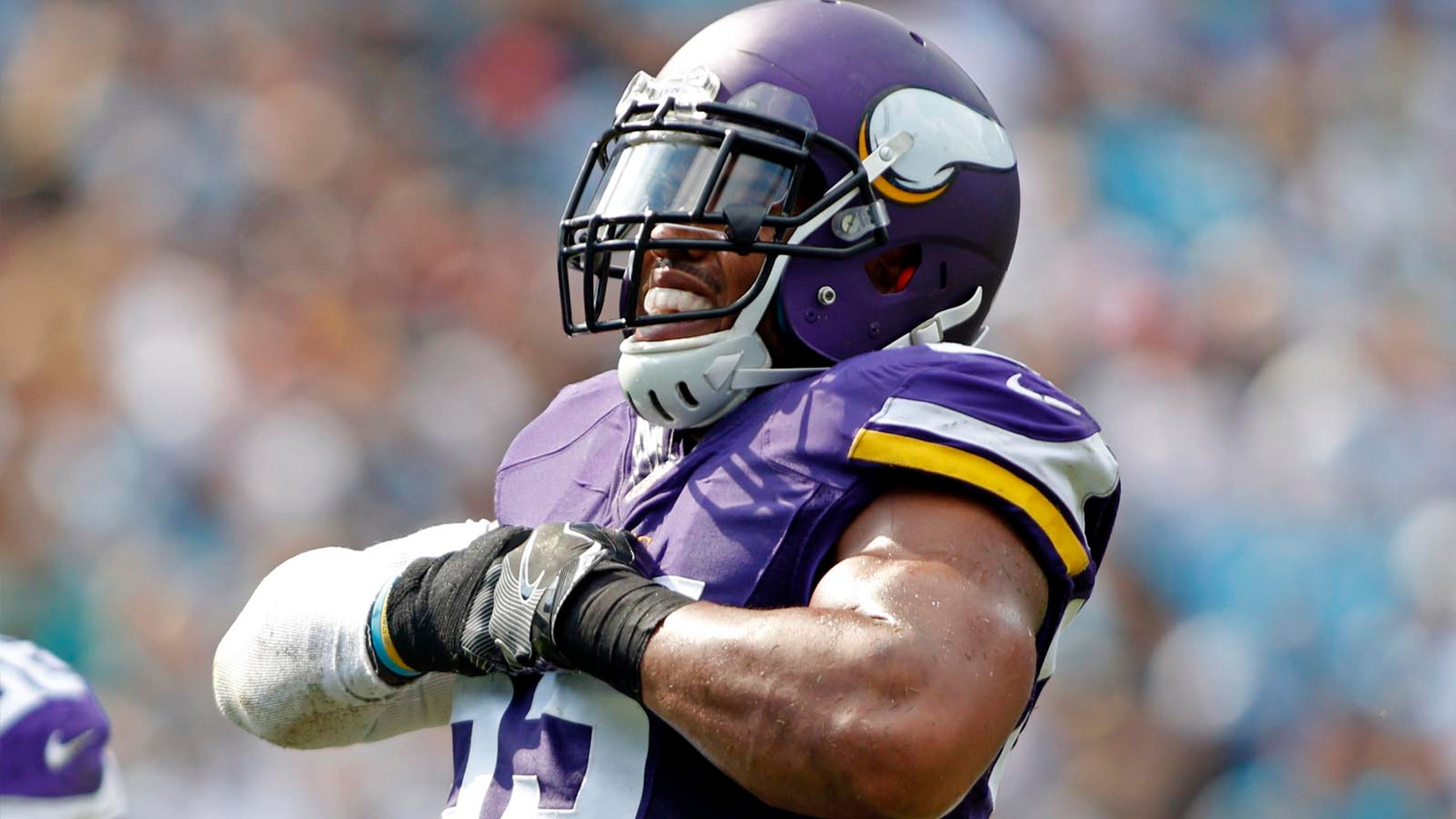 Vikings Countdown: Shutting down Texans' Hopkins, Fuller crucial
BY foxsports • October 7, 2016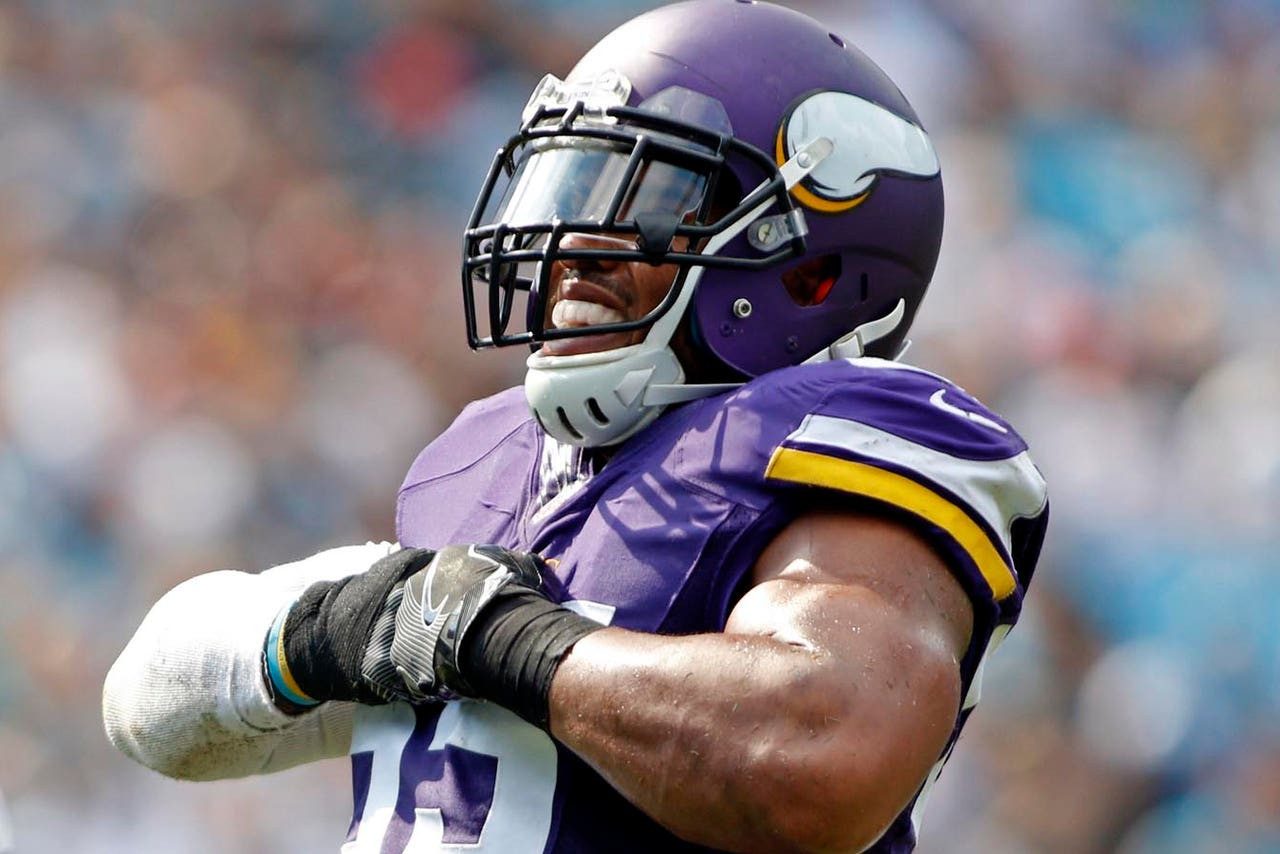 The Minnesota Vikings' undefeated record is on the line once again in Week 5, as they host the 3-1 Houston Texans in their second regular-season game at U.S. Bank Stadium.
The Texans come to town after holding off narrowly holding off the Tennessee Titans at home, while the Vikings are coming off another dominating defensive performance against the New York Giants.
Brian Robison and the pass rush will look to get back on the board after being held without a sack in Week 4, while the secondary contends with a pair of standout wide receivers.
3 THINGS TO WATCH
-- After stringing together a pair of huge stat lines in wins over the Titans and Green Bay Packers, receiver Stefon Diggs has gone relatively quiet. He remains one of Bradford's top targets, but has just 87 yards combined in his last two games. Diggs missed practices all week and is dealing with a groin injury, throwing his availability for Sunday's game into question.
-- The Texans have been stingy against tight ends this season, allowing a combined 12 catches and 92 yards to Chicago's Zach Miller, Kansas City's Travis Kelce, New England's Martellus Bennett and Tennessee's Delanie Walker. Vikings tight end Kyle Rudolph ranks fifth in the NFL with 221 receiving yards, sandwiched between Bennett (247 yards) and Kelce (220 yards), and could struggle to produce against a highly touted Texans defense.
-- Jerick McKinnon struggled against the Carolina Panthers, but ran the ball effectively last week, averaging 4.72 yards per carry in a win over the Giants. McKinnon rushed 18 times for 85 yards and a touchdown, while grabbing three receptions for 10 yards. After holding the Chiefs and Titans in check on the ground the Texans gave up 100 rushing yards in back-to-back games, a blowout loss to the Patriots and a one-score win over the Titans.
2 THINGS TO REMEMBER
-- Pass-rushing savant J.J. Watt may be lost for the season, but the Texans' defense is still one of the league's most fearsome. The Texans are allowing just 287.8 total yards per game so far, and have limited opposing pass-catchers to just 60 receptions, good for second in the league. Houston held Titans quarterback Marcus Mariota to 202 yards, an interception and a passer rating of just 54.1 last week, led by Jedeveon Clowney, who sacked Mariota for six yards in the third quarter.
-- The Vikings have faced two running backs of Miller's caliber this season to mixed results. The Titans' DeMarco Murray managed 42 yards on 13 carries but picked up 35 yards and two touchdowns on five receptions. Packers bruiser Eddie Lacy was effective in limited work, rushing for 50 yards on 12 carries. The Texans have leaned on Miller this season, who ranks second in the league with 93 carries and fourth in rushing yards with 351. He has yet to find the end zone, but after rushing for more than 80 yards in each of his first four games Miller is a focal point of the Texans' offense and will necessitate some extra attention from the Vikings' defense.
1 KEY MATCHUP
The Vikings' secondary has held up well over the last few weeks, limiting Giants star Odell Beckham Jr. to just 23 yards and shutting out Panthers receiver Kelvin Benjamin entirely. They'll face another major hurdle in Week 5, when they take on top target DeAndre Hopkins and speedster Will Fuller. Houston's offense hasn't quite lived up to the hype this season, but the duo flashed in Week 2, combining for 217 receiving yards in a win over the Kansas City Chiefs. Rhodes has been one of the NFL's most effective shutdown corners early, but Fuller could present problems for the Vikings with his ability to stretch the field.
Follow Ryan Lund on Twitter
---
---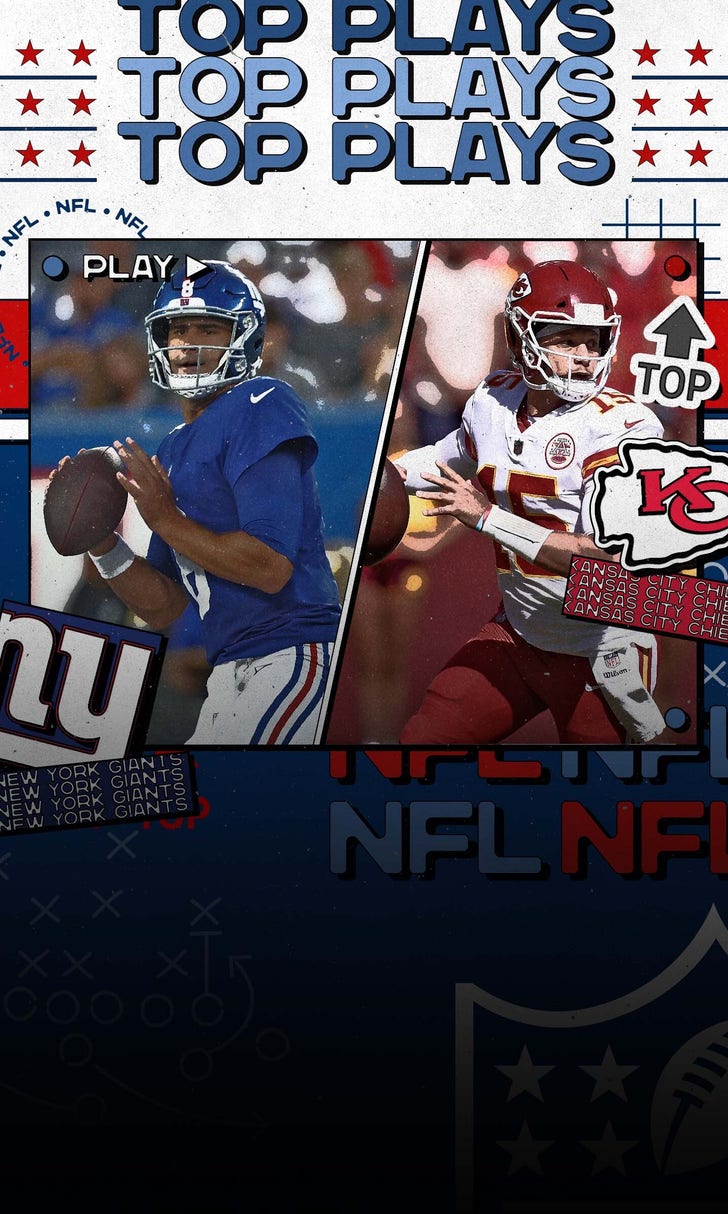 Monday Night Football top plays: Mahomes, Chiefs narrowly escape Giants