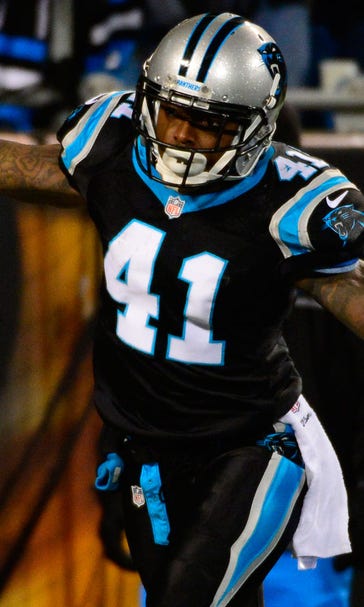 Vikings bolster defense with free-agent CB Munnerlyn
March 13, 2014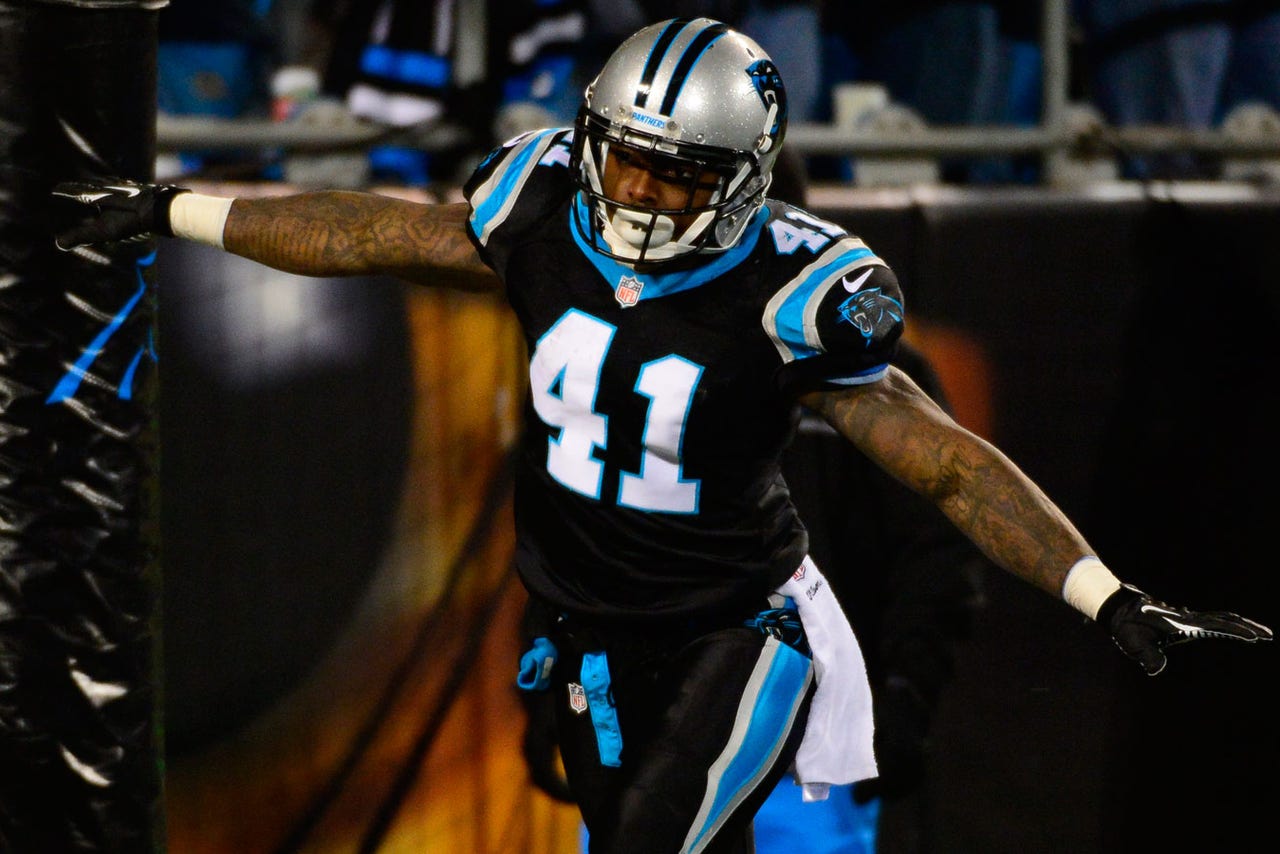 The makeover of the Minnesota Vikings' defense under new coach Mike Zimmer continues.
Minnesota signed free-agent cornerback Captain Munnerlyn on Thursday to a three-year contract. Multiple reports indicate the contract could be worth up to $15 million. Munnerlyn, 25, started all 16 games last season for the Carolina Panthers and had a career-high 74 tackles to go with two interceptions, both of which he returned for touchdowns.
"I had other visits set up, but the number that Minnesota offered me was the number I was looking for and I was like, 'Man, instead of leaving this offer out there, let me just take this,'" Munnerlyn said on a conference call Thursday. "I think this team is the on the up. They got a lot of talent with Adrian Peterson in the backfield running the ball and with the big signings. They signed some big defensive linemen and I'm excited about that. Those guys up front make my job a whole lot easier. I don't have to cover that long. I know the guys, they're going to get after the quarterback and I just cover them up on the back end."
Sources told FOX Sports North that the Vikings have also agreed to terms with defensive tackle Fred Evans and free-agent cornerback Derek Cox on one-year deals.
Evans, 30, has spent the past seven seasons with Minnesota and started three games last year. Cox, 27, spent last season with the San Diego Chargers after four seasons with the Jacksonville Jaguars.
Munnerlyn and Cox give the Vikings a pair of veteran cornerback to go with young draft picks Xavier Rhodes and Josh Robinson. Munnerlyn (5-foot-8, 195 pounds) finally fills Minnesota's need for a slot cornerback since it released Antoine Winfield last offseason.
The Vikings tried Robinson, a 2012 third-round pick, as the replacement for Winfield in the team's base defense and moved him into the slot in the nickel defense, but Robinson struggled in his first chance as a full-time starter. Munnerlyn has played at least 14 games each of his four NFL seasons and started 50 games. He has seven career interceptions, five of which he's returned for touchdowns.
"Oh, it don't matter where I play, as long as I'm on the field making plays," Munnerlyn said. "I'm going to start at cornerback and slide into the nickel when they come out in '11' personnel, and they have three receivers in the game. I'm excited about my role. I'm ready to step up even more, and show some of the young guys how to be a pro. I had to learn from somebody, and now it's time to be a teacher."
Reports said Minnesota tried to get Munnerlyn to agree to a four-year deal, but Munnerlyn held firm on a three-year contract.
"To get another contract before I'm 30," Munnerlyn said. "That was the key. Just to go out here for three years and see if I can win them over a little bit more, get an extension after year two or something. Just try to go out here and make plays and win games."
Munnerlyn knew he wasn't likely to return to Carolina, which made him a seventh-round draft pick in 2009.
"I think they were kind of cash-strapped so they couldn't afford to give me the money that Minnesota gave me," Munnerlyn said. "I understand. They've got some issues down there with the cap. It was just time for me to move, go to another team. This team, they valued me a little more than Carolina did."
Munnerlyn's signing came a day after the Vikings officially signed nose tackle Linval Joseph from the New York Giants to continue the team's overhaul of its defense, which allowed the league's most points last season.
The Vikings re-signed Everson Griffen earlier to replace Jared Allen at defensive end, and brought back middle linebacker Jasper Brinkley on a one-year deal after he spent last season in Arizona. Minnesota had been linked to several cornerbacks on the market, too, but waited while higher-priced deals were signed in the first two days of free agency.
Munnerlyn was part of the league's second-ranked defense last year with Carolina. He said he didn't know where the Vikings ended up in the rankings.
"No, I actually haven't look at it," Munnerlyn said. "But I'm sure with these signings and with these people they (brought) in we'll be ranked in the top 10."
Follow Brian Hall on Twitter
---