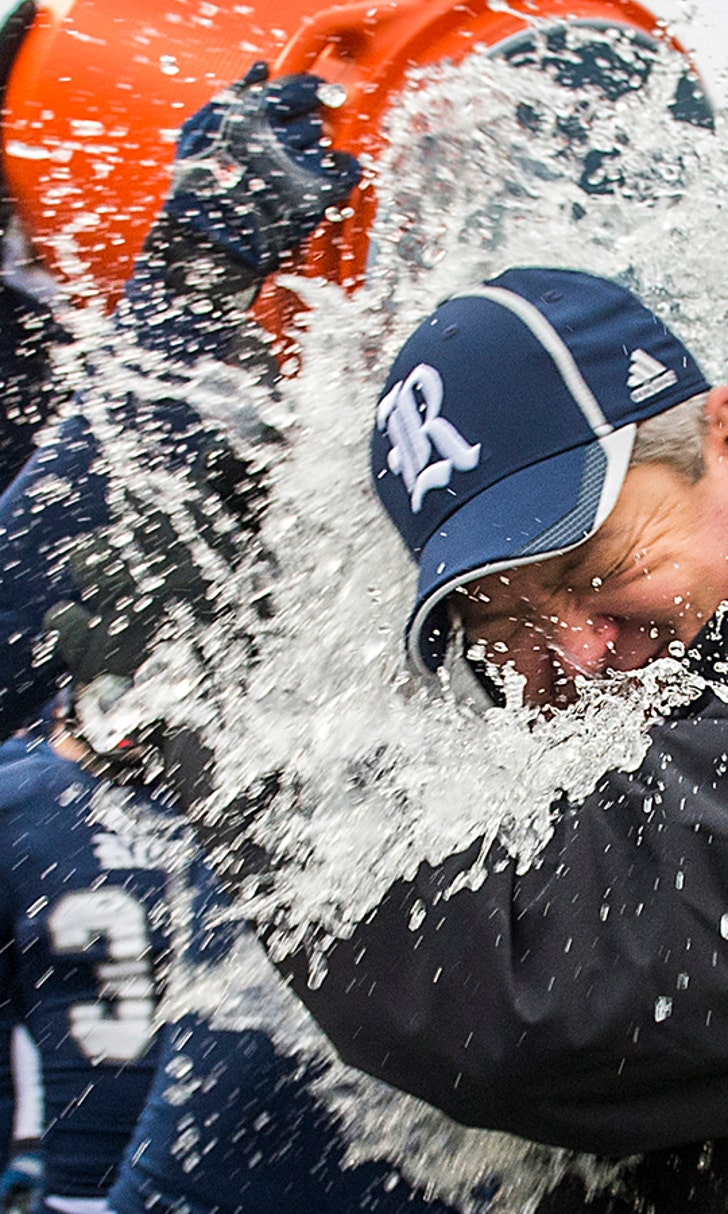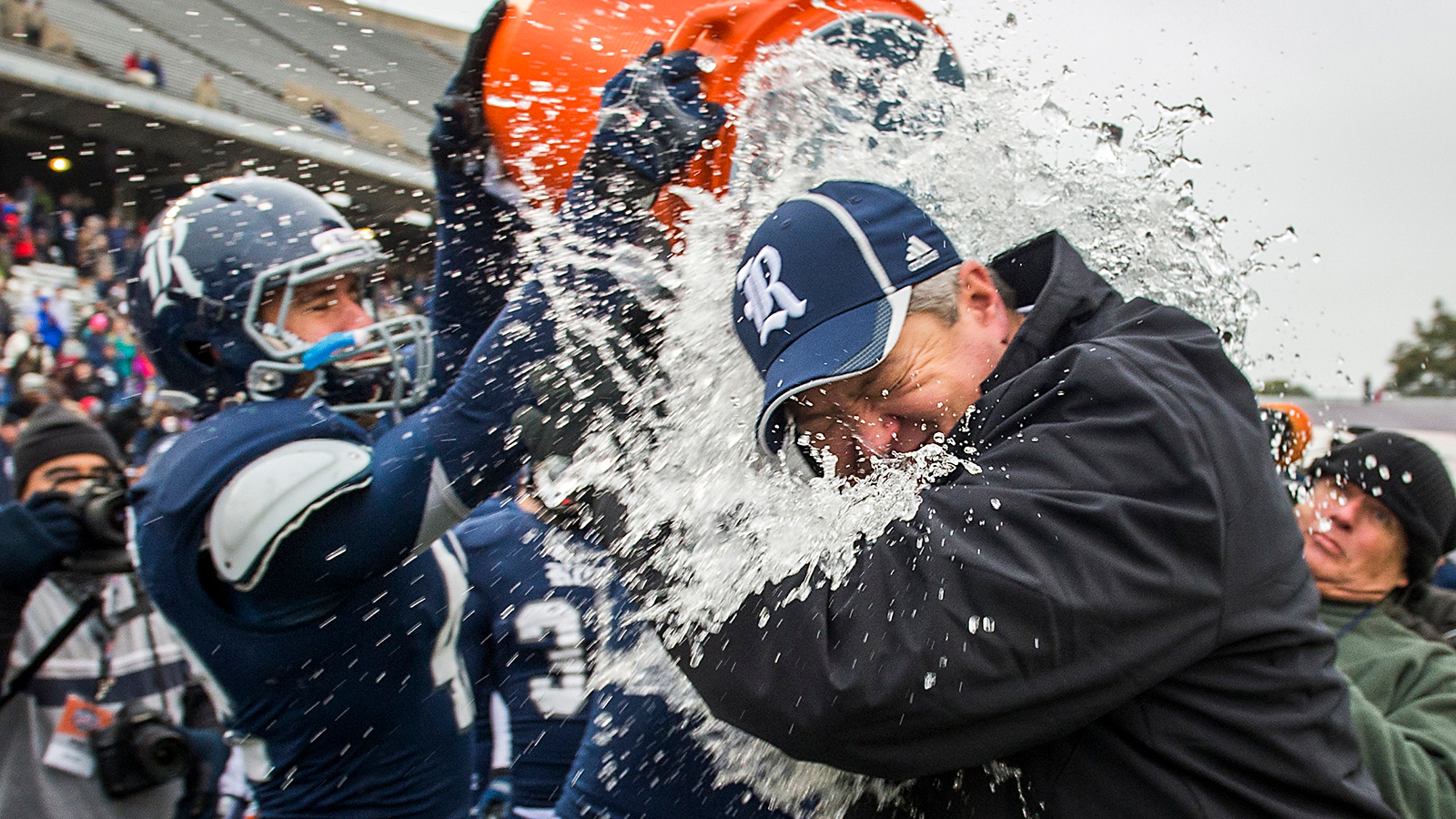 Video captures moment of pure joy as Rice accepts Liberty Bowl invitation
BY foxsports • December 11, 2013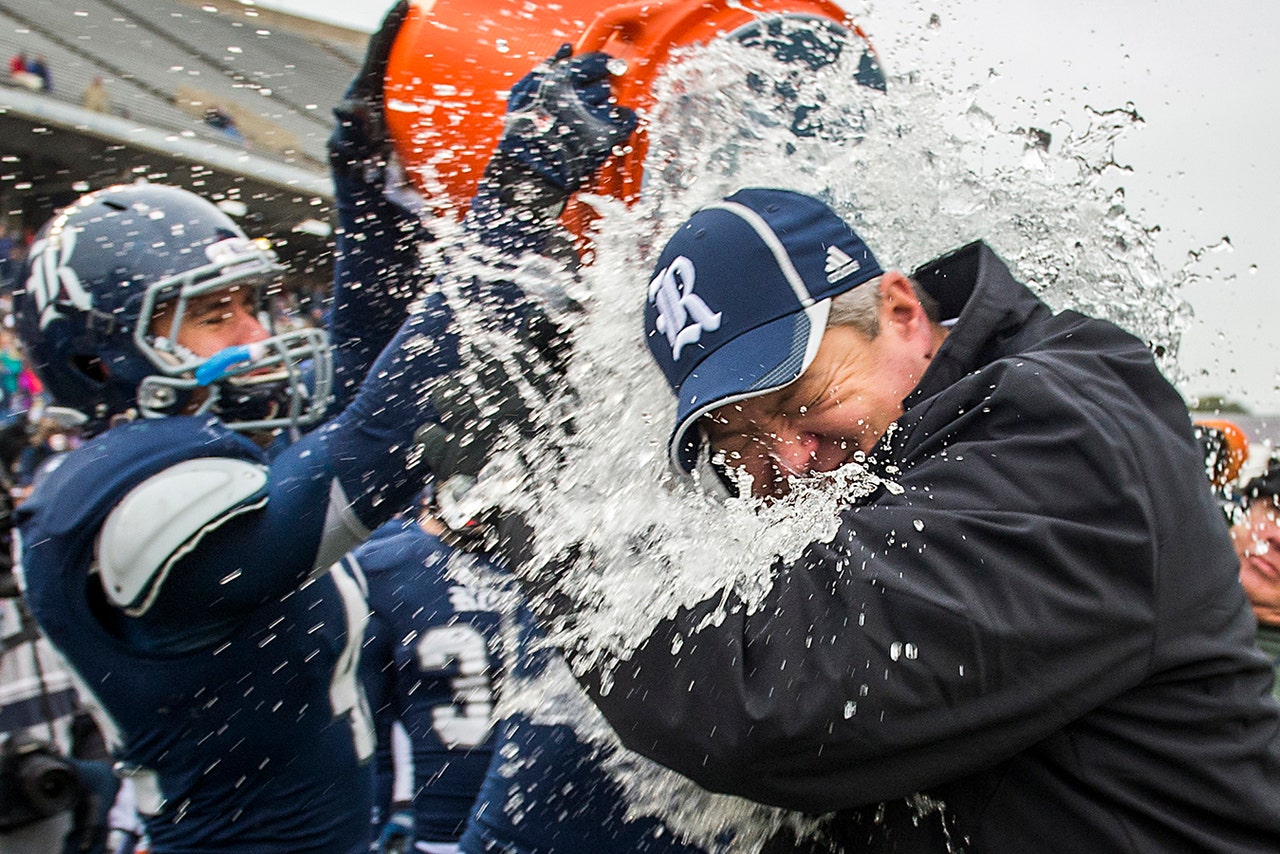 The Liberty Bowl...it might not be a BCS bowl, but that didn't stop the Rice Owls from celebrating like they were selected to play for the National Championship.
After going 10-3 and winning the C-USA title Sunday in the conference championship game against Marshall, a Liberty Bowl representative met the team in the locker room to extend a formal invitation. Already in a great mood, the team can be heard silently celebrating waiting for a moment to erupt.
As the players egg on Coach David Bailiff to say yes after the representative gives his â€"30-second history"€ of the game, tension mounts until that final moment and handshake, then, a no-holds-bar celebration takes place.
The Owls will play the SEC'€™s Mississippi State on Dec. 31 in Memphis during the 50th anniversary of the Liberty Bowl.
"We know we are in for a tremendous challenge, but that's what is exciting about the season we have had,"€ Bailiff said of the matchup via the Associated Press. "I know our players are excited to play a team from the SEC and ready to get to work as soon as we can."
The New Year's Eve game will mark the Owls'€™ first appearance in the Liberty Bowl and their first back-to-back bowl game appearance since 1960 and 1961.
The excitement of a team overachieving, getting a chance to perform on a bigger stage and the pure joy that follows these young guys is why we love college athletics.
(H/T GameDayR)
---