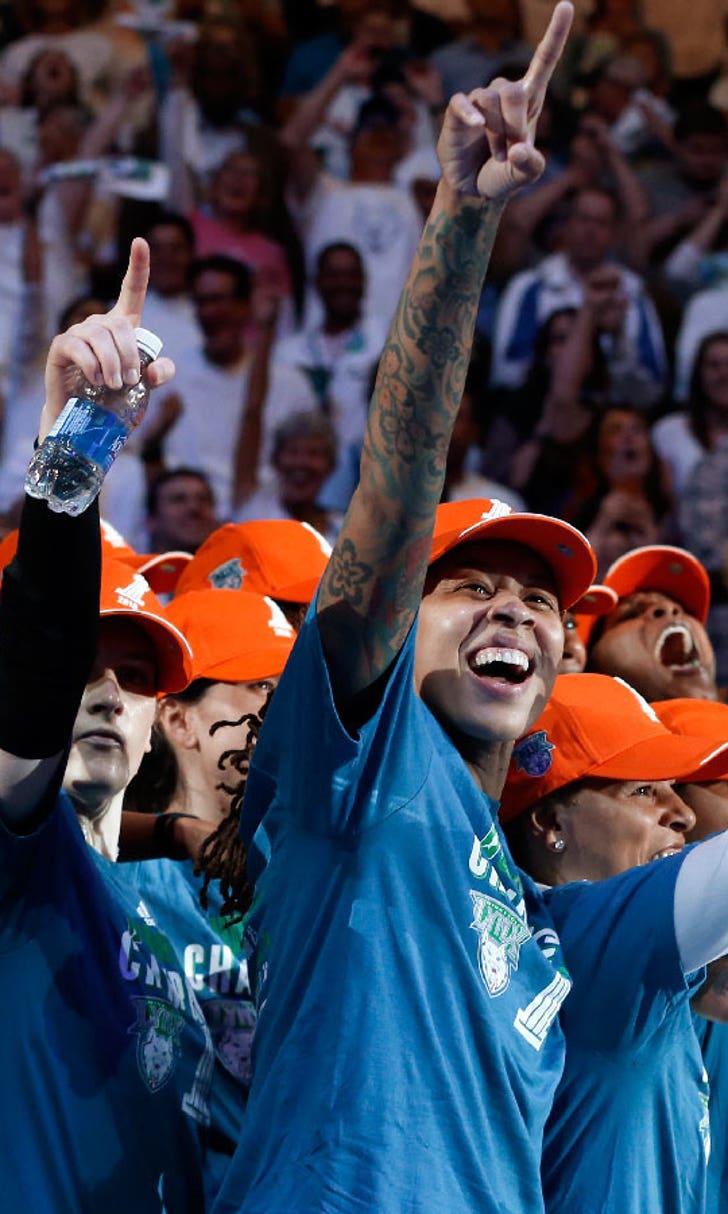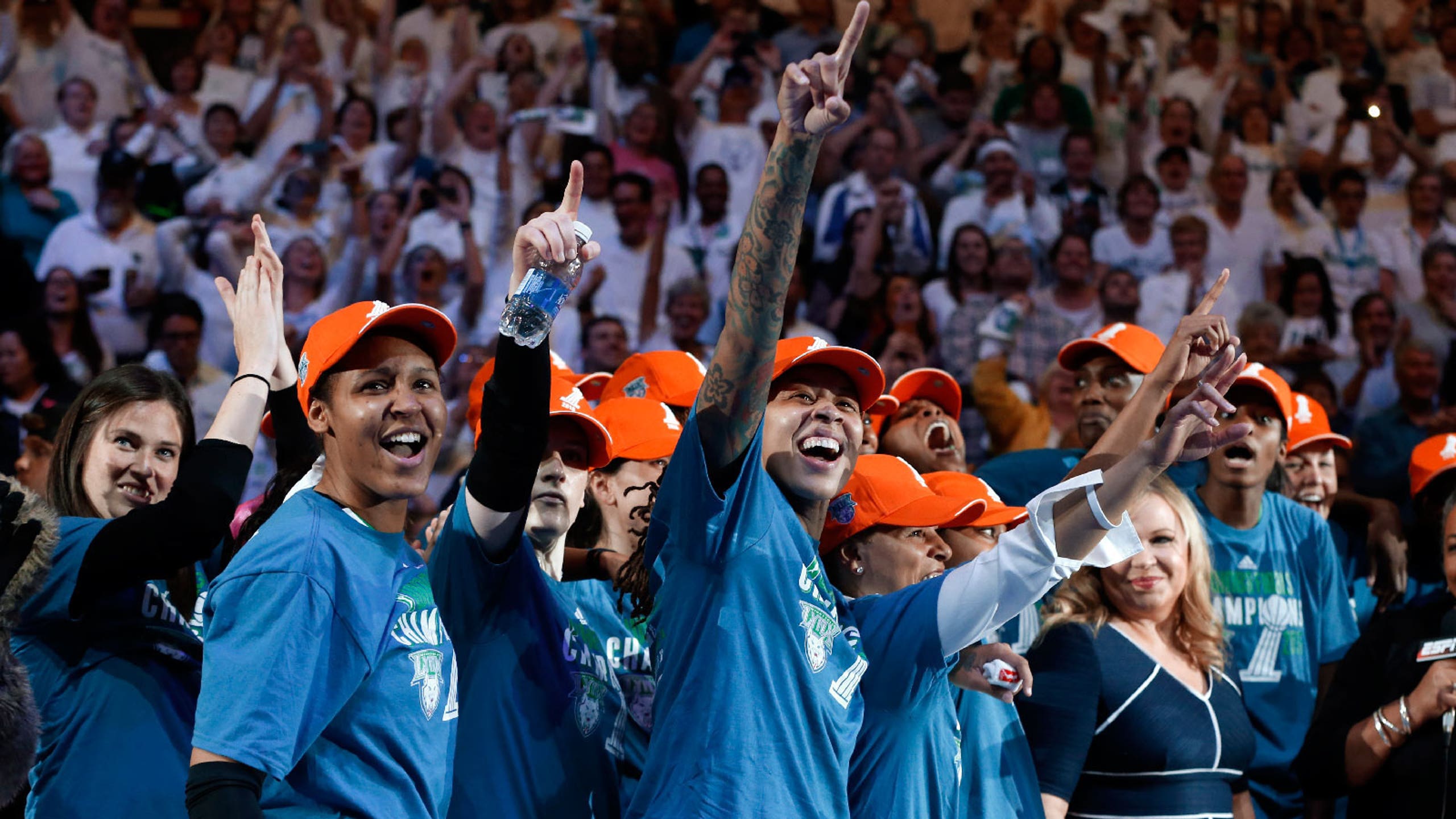 Veteran Lynx players savor another WNBA title
BY foxsports • October 15, 2015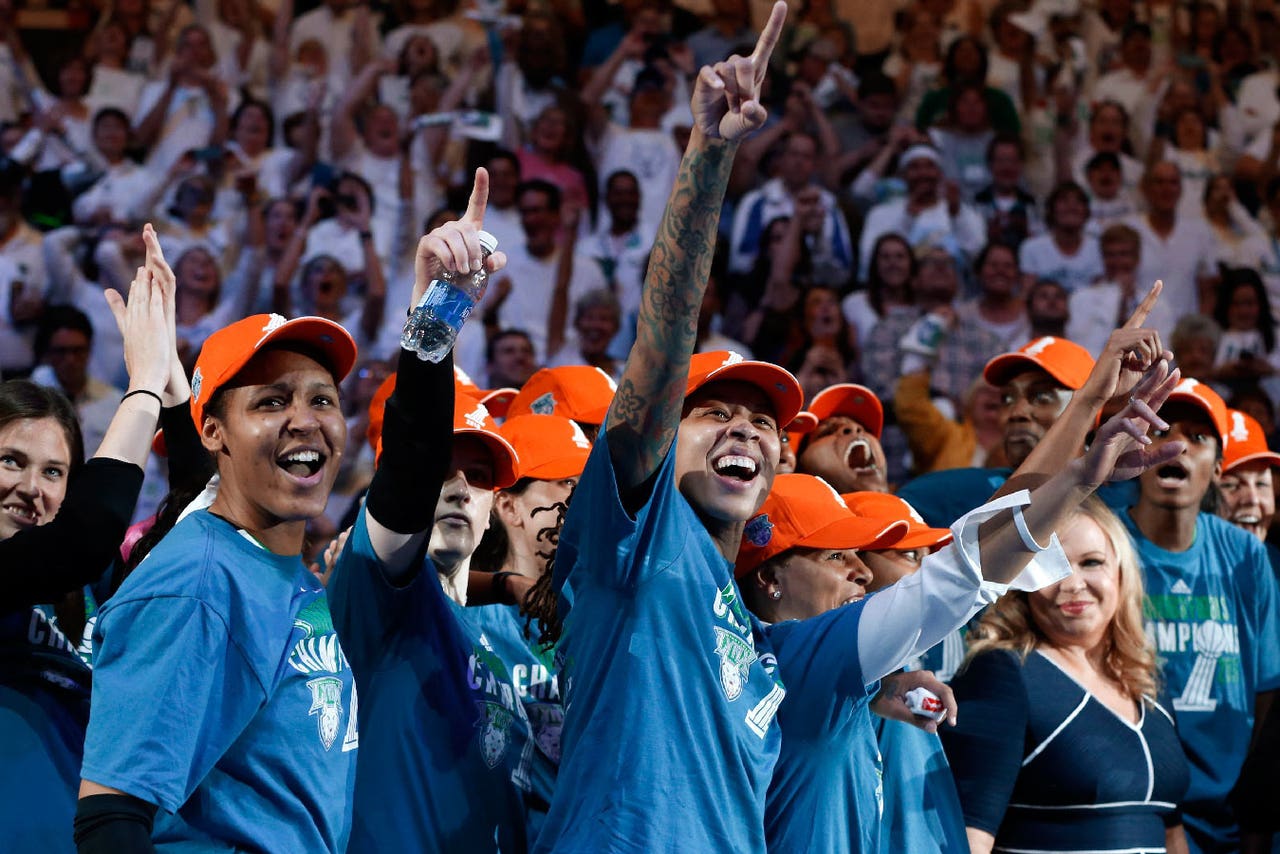 MINNEAPOLIS -- The first Minnesota Lynx title felt like only the beginning, a star-studded core bursting on to the scene and changing the balance of power in the WNBA.
The second felt like redemption, a righting of the wrongs from a stunning upset the season before.
And the third? This is the one to be savored, the one to hold on to with a tight grip, just in case the opportunity doesn't come around again.
Sylvia Fowles had 20 points and 11 rebounds, and the Lynx captured their third title in five years with a 69-52 victory over the Indiana Fever in Game 5 on Wednesday night.
"They know it's not an unlimited time we have together," coach Cheryl Reeve said before the game. "So no matter what happens, this run, this is something we're going to tell our kids and grandkids about."
Reeve has coached Maya Moore, Lindsay Whalen, Rebekkah Brunson and Seimone Augustus to four finals appearances since 2011, a record of 21-3 at home in the playoffs and 30-14 overall, a level of dominance rarely achieved in this league.
Whalen and Brunson are 33. Augustus is 31. And all three have dealt with injuries that have slowed them and led some to wonder just how much longer can the Lynx hold on.
The proud veterans answered emphatically on Wednesday night in the WNBA's first Game 5 since 2009. A tight, hard-fought series through four games unexpectedly turned into a runaway in the series finale, with a determined team hell bent on celebrating in front of their loyal fans for the first time after winning the first two championships on the road.
After struggling most of the series, Augustus and Brunson delivered vintage performances. Augustus scored 16 points, an offensive outburst so essential with Moore posting a quiet five points on 1-for-8 shooting. Brunson grabbed 14 rebounds and provided the defensive muscle that set the tone for a suffocating night.
"It's been very hard," Augustus said. "I knew at some point it would come together for me. Getting healthy all year and still getting healthy. Glad I could be out there for my teammates."
Tamika Catchings had 18 points and 11 rebounds for the Fever, who were looking for their second championship. But they turned the ball over 21 times and shot just 35.7 percent as they were swallowed up by the Lynx defense and nearly 19,000 white towel-waving fans.
"This was a team that was on a mission and they played like it," Fever coach Stephanie White said. "They've been one of the premier teams in our league for a long time, and tonight you saw a reason why."
Injuries to Augustus, Brunson and Whalen and a midseason trade that changed the team's dynamic by bringing Fowles into the post made this season a grind. Add to it the discussion about the age of three of the four members of their core, and it spurred them on to one more run.
"I think Lindsay, Seimone, Maya and Rebekkah kind of heard the words of kind of that they were old, older, whatever it was, and that this thing was coming to an end and maybe even this year we weren't going to be able to get through the year," Reeve said. "I think that some of those things kind of fueled this group. At the same time, it made them appreciate things."
Augustus wept on the court as the celebration kicked off. Whalen, the hometown girl, soaked up the cheers from the crowd. Moore leaped on to the scorer's table and pumped her fist.
"We want to be great all the time, and we weren't able to do that every minute of every game," Moore said. "I think that was our biggest struggle of trying to get over our perfectionism and just pushing through and not quitting and not giving up and bouncing back, play after play, game after game."
---