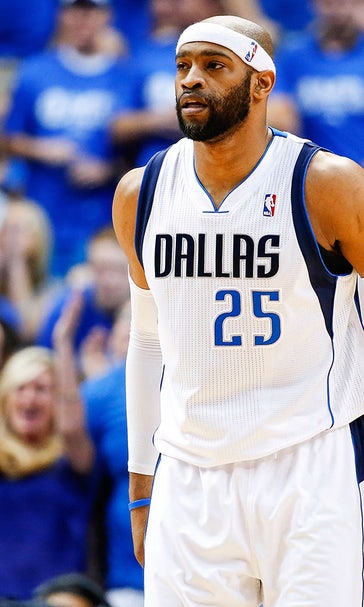 Veteran Carter expects to make Finals push with Grizzlies
BY foxsports • July 14, 2014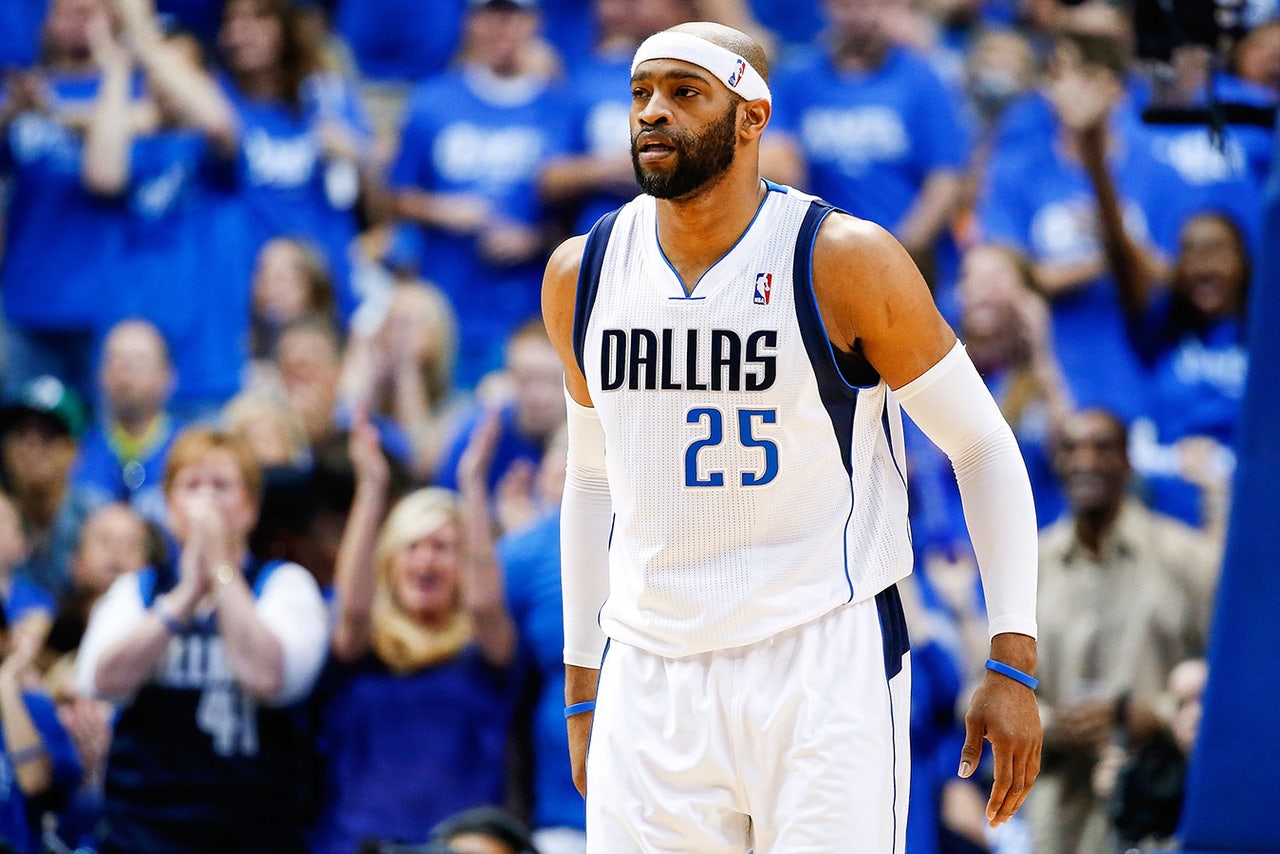 MEMPHIS -- Has Vince Carter gone from Vinsanity to insanity? The newest Memphis Grizzly was introduced at a Monday press conference, and he wasted no time making his wishes known.
"They're playoff ready and I'm able to come in hopefully and get us over the hump," Carter said. "That's the goal: go as far as possible and hopefully to hold up that O'Brien Trophy right here in Memphis. Why not make that the goal?"
Is that insanity? Nah.
When Mike Miller announced his return to the Grizzlies last summer, there was a public press conference. The lobby of the FedExForum was packed with fans, many who after the media questioned Miller lined the barrier tape to get an autograph or a sneak peek at the guy who came home to give Memphis the 3-point shooting it needed during the 2012-13 Western Conference Finals run.
The new savior of Memphis' glaring weakness didn't get to ride into town Monday on a white stallion. Instead, Carter walked into the back of the arena to a crew of under-dressed reporters, not jersey-wearing fans with Sharpies.
"Well, first of all, I didn't think this many people would show up," Carter said. "So thank you all for coming."
Carter is 37 years old, not exactly a spring chicken. But don't judge him by the gray in his beard. Carter's career may be winding down -- and some of it is -- but some of it is not and that's really the part Memphis needs. And the Grizzlies obviously think he can provide it. Memphis rose from the depths with Miller's 3-point shooting, and while he shot 46 percent and helped, the Grizzlies still ranked 19th in the NBA at 35 percent. Not that Vince is going to shoot 56 percent, but he can at least keep a similar pace and add more than Miller offensively -- and defensively.
"I don't know if people realize, he's a top five pick-and-roll player in the NBA," Memphis coach Dave Joerger said. "He's still very athletic. He still makes open shots. We want to play him in a role where we give him the ball and let him do his thing. That's what we need. We need some play-making from the wing position."
Joerger calls Carter an "underrated defender." He'll be playing with arguably the best perimeter defender in the league in Tony Allen. He can play off bigs Marc Gasol and Zach Randolph inside and off of Conley at the point.
"I can be a stretch-4 when needed," Carter said, before laughing.
Last season was the first time Carter didn't start at least one game in his 16-year career. And while age-wise, things would seem to be winding down, his double-digit scoring averages beg to differ. Carter started only three of 81 games two seasons ago and averaged 13.4 points per game. Last season, he averaged 11.9 points.
Those 11.9 points are exactly what Carter has averaged in his career off the bench. He's played 81 games off the bench -- Miller played 78 just last season.
Carter's career-high in minutes played came in his second NBA season, 39.7 per game with Toronto, where he started all 72 games. He had played at least 30 minutes per game until the 2010-11 season. Playing 30.2 minutes for Orlando, Carter was traded to Phoenix, where his playing time dipped to 27.2 minutes per game. His minutes per game is now at a career-low 24.4, but that's not really low at all. And he played 27.1 very effective playoff minutes last season.
Carter won't go into much detail about how he keeps himself NBA-able, outside of Dell Curry's stretching advice -- that he didn't take as a young dunker -- and pride. Memphis sentimentally wanted to keep Miller at home, but Carter's numbers are better than Miller's and give the Grizzlies as good a chance as any in the West. The chances in the East would be second to only newly-crowned Cleveland. Only two times has Carter shot better from behind the arc than his 39.4 percent this past season.
He showed he still has it in the postseason, too. In a seven-game playoff loss to the Spurs, Carter hit 46 percent of his 3-point attempts and averaged 12.2 points in the series.
Carter is the 25th-leading scorer in NBA history, an eight-time All-Star and, more importantly for Memphis, ranks seventh all-time in 3-pointers made (1,809). He leads the NBA the last two seasons with 304 3-pointers made off the bench.
He took 138 more 3s than Miller did last season, played more minutes and averaged one more rebound and one more assist than Miller. Carter's rebounding numbers are more than one board off his career total, but while his 2.6 assists per game last season are less than his career average of 3.7, it was more than he averaged in three previous seasons.
"He's done a great job preserving his body and staying productive," Memphis general manager Chris Wallace said.
Carter is turning back the clock, donning No. 15 in Memphis. Does that mean some old school Vinsanity?
"Few and far between, but yet you may see a few," Carter said, "if that makes sense."
He is getting old, but his career is statistically far from over. And while it is possible for next year's numbers to crash and spell the end of his career, it's also possible that he keeps his current pace -- a pace that expectantly has some of his numbers declining, but a pace that has others keeping up with the young guys. It's a pace Memphis needs to keep up in the loaded West, a pace the Grizzlies -- and Carter -- obviously believe can run the Grizzlies right into the NBA Finals.
Too old?
"You run across a lot of guys who looked up to you when they were in middle school," Carter said. "Now they're actually trying to guard you in the game. It's tough. Kids like, 'Hey, I had your poster in my room.' Now we're getting ready to do this jump ball thing."
Too old to lead Memphis to the Finals and make a final run or two at his first chance to hoist the O'Brien?
"That's a very old team that won it last year," Carter said.
---