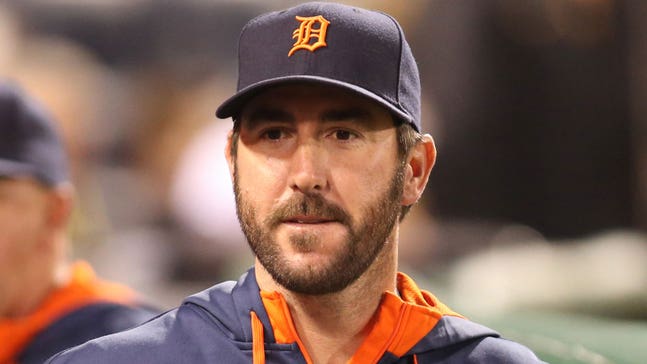 Verlander cleared to resume throwing progression
Published
May. 6, 2015 12:24 p.m. ET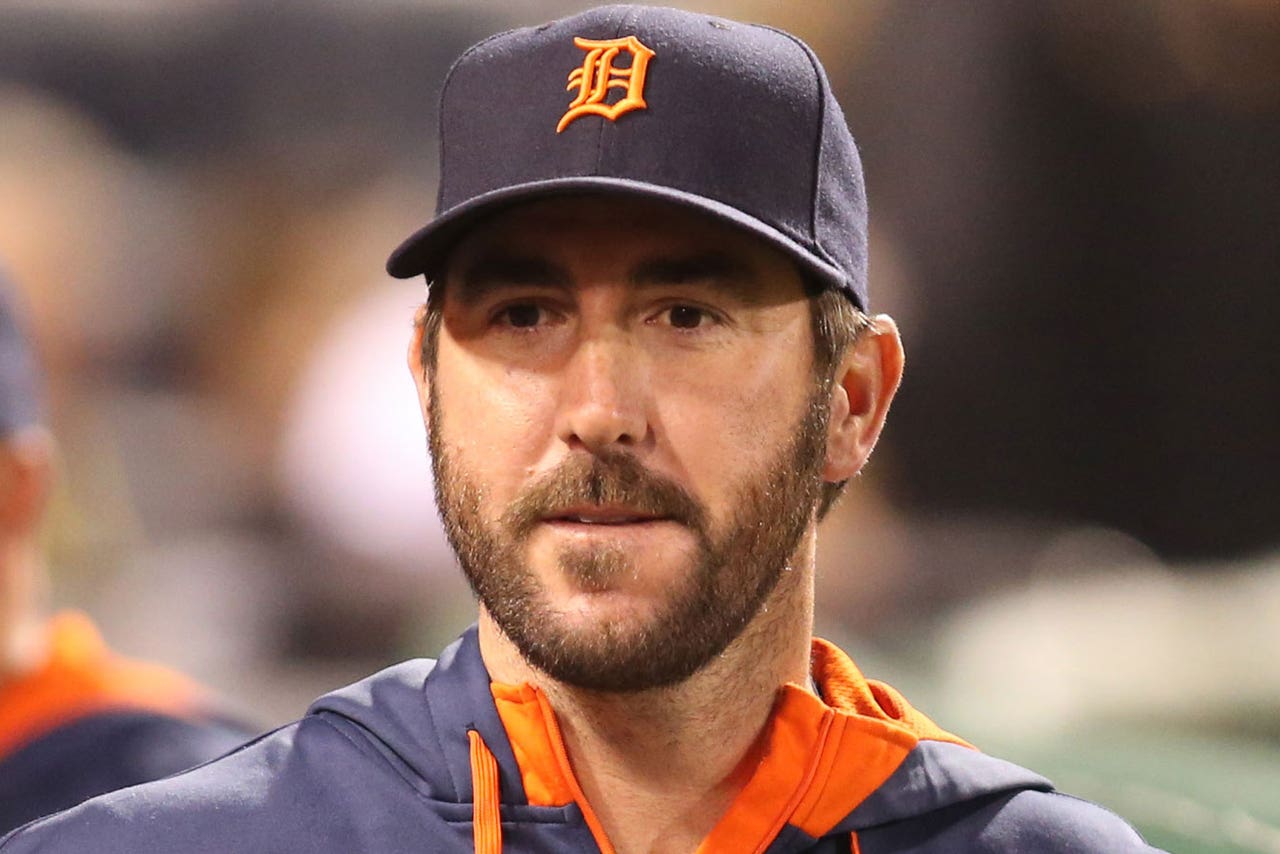 Tigers starter Justin Verlander has been called a horse, but the reins are going to be on for a while.
Early Wednesday, Verlander tweeted a picture of a stoplight with the green light illuminated, saying, "Green means go!!! Gas pedals on the right! #letsgo"
The Tigers later confirmed that a third MRI taken in Chicago on Tuesday and reviewed by Dr. Anthony Romeo showed that inflammation in Verlander's strained right triceps muscle had diminished and he would be cleared to resume a throwing progression.
Pitching coach Jeff Jones told reporters in Chicago that Verlander threw 50 times from 60 feet on flat ground Wednesday.
"It's a first step," Tigers manager Brad Ausmus told reporters in Chicago Wednesday. "He's allowed to throw. He threw today. He's not going to be off the mound for a while though. There's no real set timetable."
Verlander had gotten up to more than 70 pitches when he came out of a spring start March 27 in Dunedin, Fla., with two outs in the third inning, believing he had a cramp in his triceps.
The injury lingered and it was determined to be a strain.
After cutting short a simulated game in Pittsburgh, Verlander had his first MRI on April 16, which confirmed the triceps strain.
Verlander then had a second MRI on April 24, which still showed fluid, indicating inflammation, so the Tigers decided to have him wait to resume throwing until the inflammation was gone.
Ausmus said Verlander will now play catch daily or every other day, depending on how he feels.
Ausmus also said Verlander's activity would be monitored by Ausmus, head athletic trainer Kevin Rand and Jones.
"We all make sure he's not doing too much too fast because we certainly want him available for the rest of the season," Ausmus said. "We've got to start building up his arm strength basically from ground zero, so we'll just have to see how it goes."
---