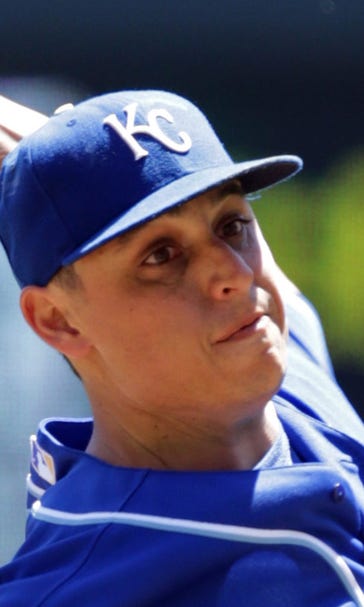 Vargas deals, Ibanez homers to help Royals take series in Minnesota
BY foxsports • July 2, 2014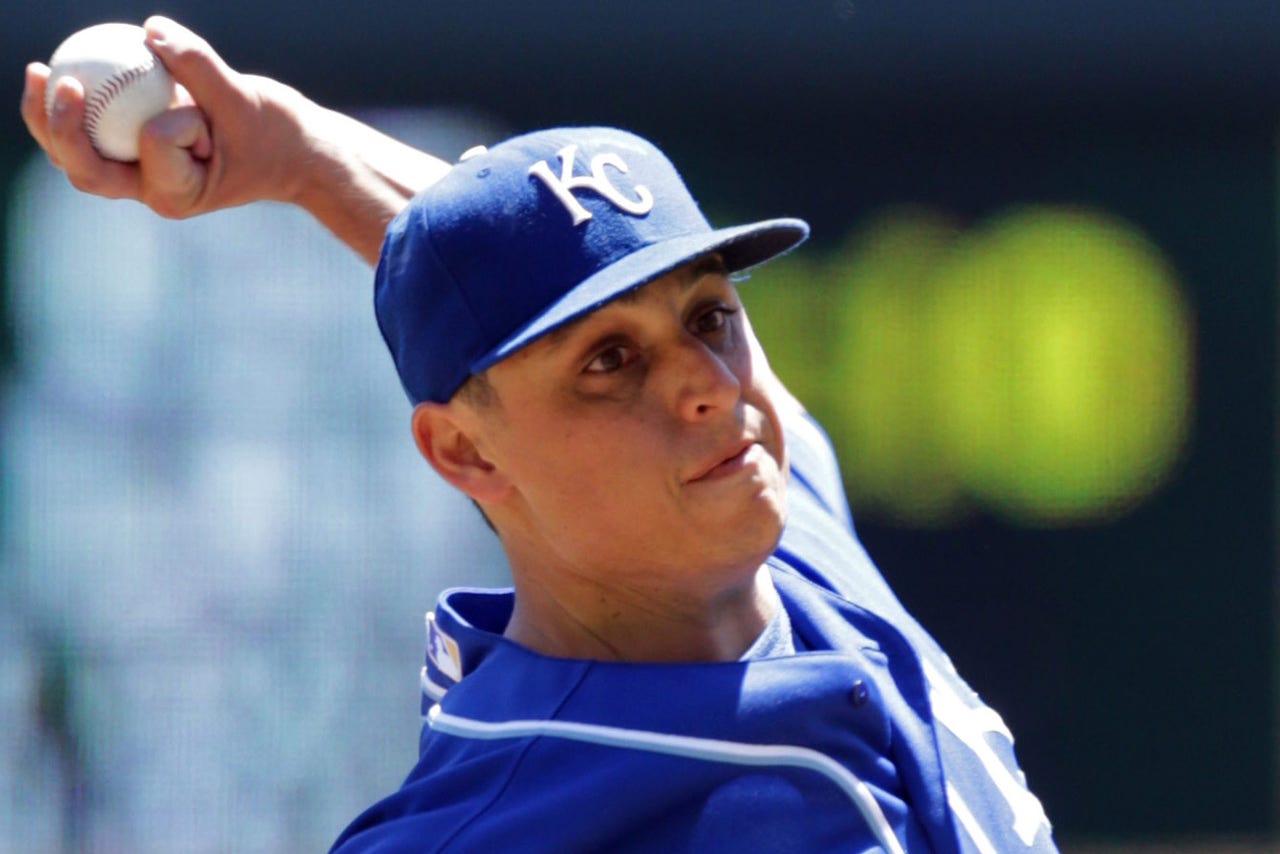 This is how you follow up a 10-2 clunker -- by shutting out your opponent.
The Royals bounced back with a solid 4-0 blanking of the Twins on Wednesday afternoon, thus taking the series, 2-1.
Left-hander Jason Vargas gave the Royals exactly what they needed -- a big-time outing in which he shut down the Twins on four hits through seven innings, while walking two and striking out five.
"Amazing," newcomer Raul Ibanez told FOX Sports Kansas City's Joel Goldberg after the game. "He's not giving in to anyone. He makes the other team put the ball in play. He's a smart pitcher, a good pitcher."
Manager Ned Yost also had high praise for Vargas.
The Royals now will proceed on the road trip with a little momentum as they prepare for three important games at Cleveland. The Royals, winners of three of four, stayed within 4 1/2 games of Central-leading Detroit.
3 UP
-- Raul to the rescue. This is exactly what general manager Dayton Moore had in mind when he signed Ibanez -- adding a professional bat to the lineup that could go deep now and then. Ibanez, in just his third game with the team, smoked a homer to right field in the eighth inning that gave the Royals a 3-0 lead. It was Ibanez's first homer with the Royals since 2003. Keep in mind that Ibanez hit 29 homers last season. Ibanez also became the oldest Royal (42 years, 31 days) to homer. Hal McRae and Bob Boone each homered when they were 41. "It's very exciting to be part of this team," Ibanez said. "Hopefully we can do something special this season." Ibanez, as is customary for him, didn't want to discuss his homer. "It was important to win this game and win two out of three here," he said.
-- Big double play. Vargas and the Royals got a big double play in the bottom of the seventh. The Twins were only down 2-0 and had the tying run at the plate with none out and Trevor Plouffe up. Plouffe hit a tough-hop grounder to third to which Mike Moustakas handled and then threw a strike to Omar Infante at second, who made a sweet turn and throw to Eric Hosmer to complete the DP. Vargas then struck out the next hitter. That double play allowed Vargas to get through the seventh and thus allowed Yost to then go straight to his checkmate tandem of Wade Davis and Greg Holland, who finished off the Twins.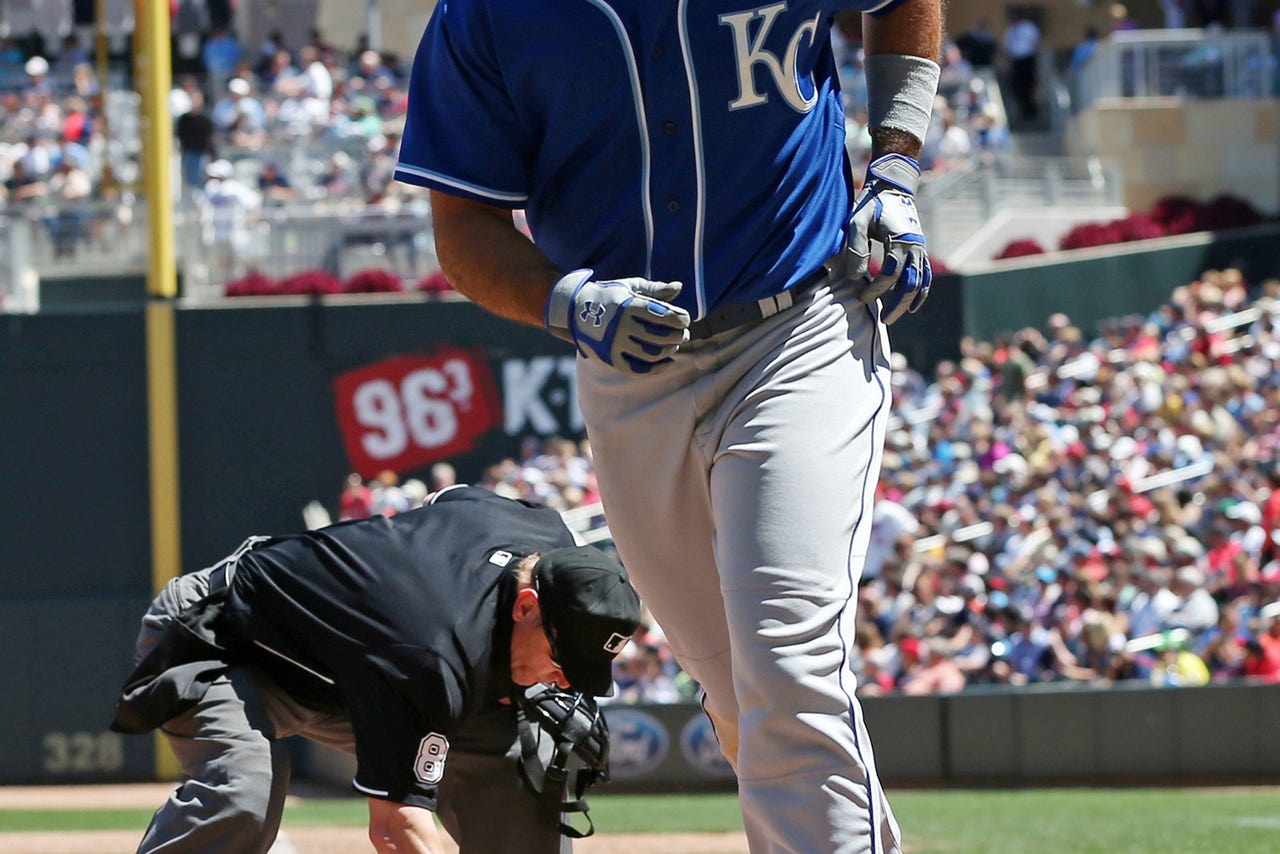 Raul Ibanez hit his first homer with the Royals since 2003.  
-- Dyson doesn't pout. With the arrival of Ibanez, Jarrod Dyson's time in the outfield is likely to get cut back. But Dyson wasn't whining on Wednesday. Dyson singled in the Royals' second run in the second inning, then singled again in the fourth. He also stole a base.
3 DOWN
-- Esky just isn't a leadoff guy. Alcides Escobar is having a fantastic year, but he simply isn't a top-of-the-order guy. It seems every time Yost tries to sneak him up in the order, Esky takes a step back. Esky went hitless in his first four at-bats Wednesday before slicing a double into the corner in the ninth. Esky seems at his best when he's a secret weapon at the bottom of the order.
-- Slumping No. 3 hitter. Billy Butler is in a recent slide, and had a day he'd like to forget. Butler went 0 for 5 and struck out three times. He had a chance to bust the game open when he came up with the bases loaded and two out in the third -- he fanned. Butler now is just two for his last 20. He appears to be trying to make a mechanical adjustment with his follow-through (releasing the top hand), so it may take awhile to see results. Ibanez, by the way, is all about top-hand release and the Charley Lau approach, so it will be interesting to see if Ibanez has an influence on other Royals.
-- Slumping No. 4 hitter. Alex Gordon is in a worse slide than Butler. Gordon went 0 for 4 and now is just two for his last 31. This, of course, is coming off a torrid four-week stretch for Gordon, so some regression now is expected. But it would be beneficial to have Gordon heat up again as the Royals go into Cleveland for three.
You can follow Jeffrey Flanagan on Twitter at @jflanagankc or email him at jeffreyflanagan6@gmail.com.
---