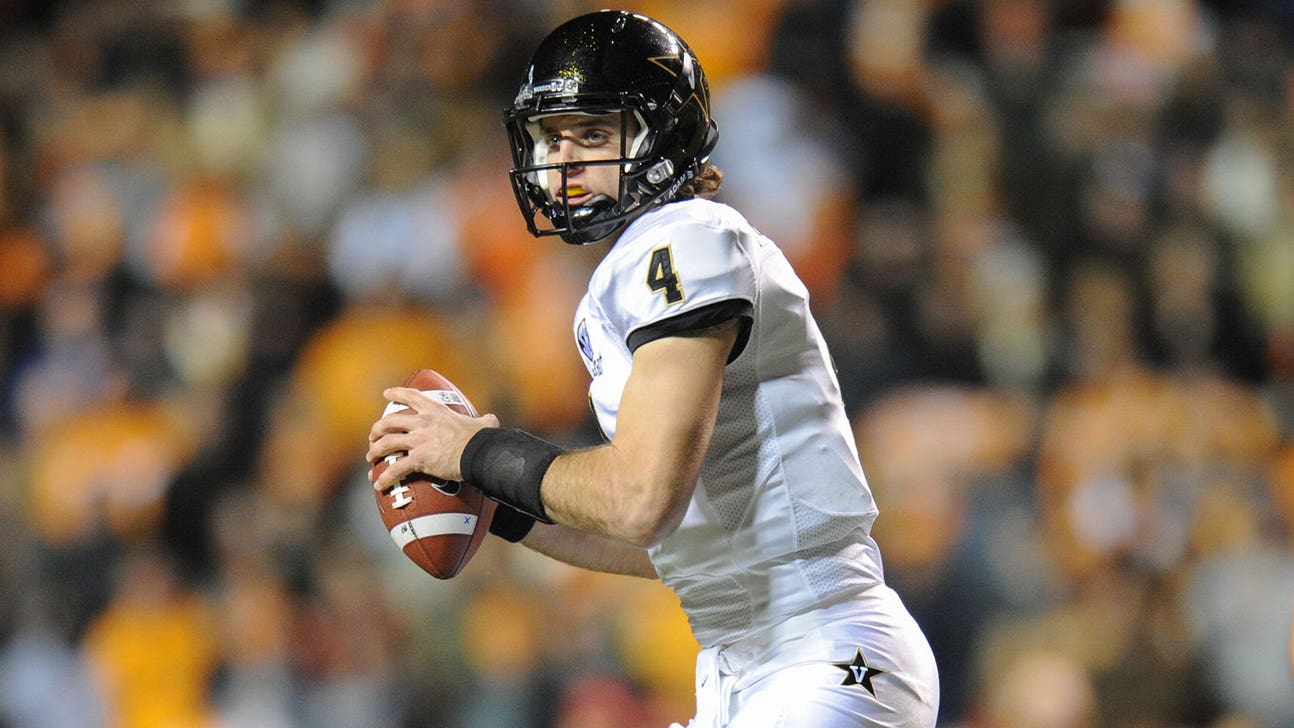 Vanderbilt has questions, not concerns as fall camp begins
Published
Aug. 1, 2014 6:39 p.m. ET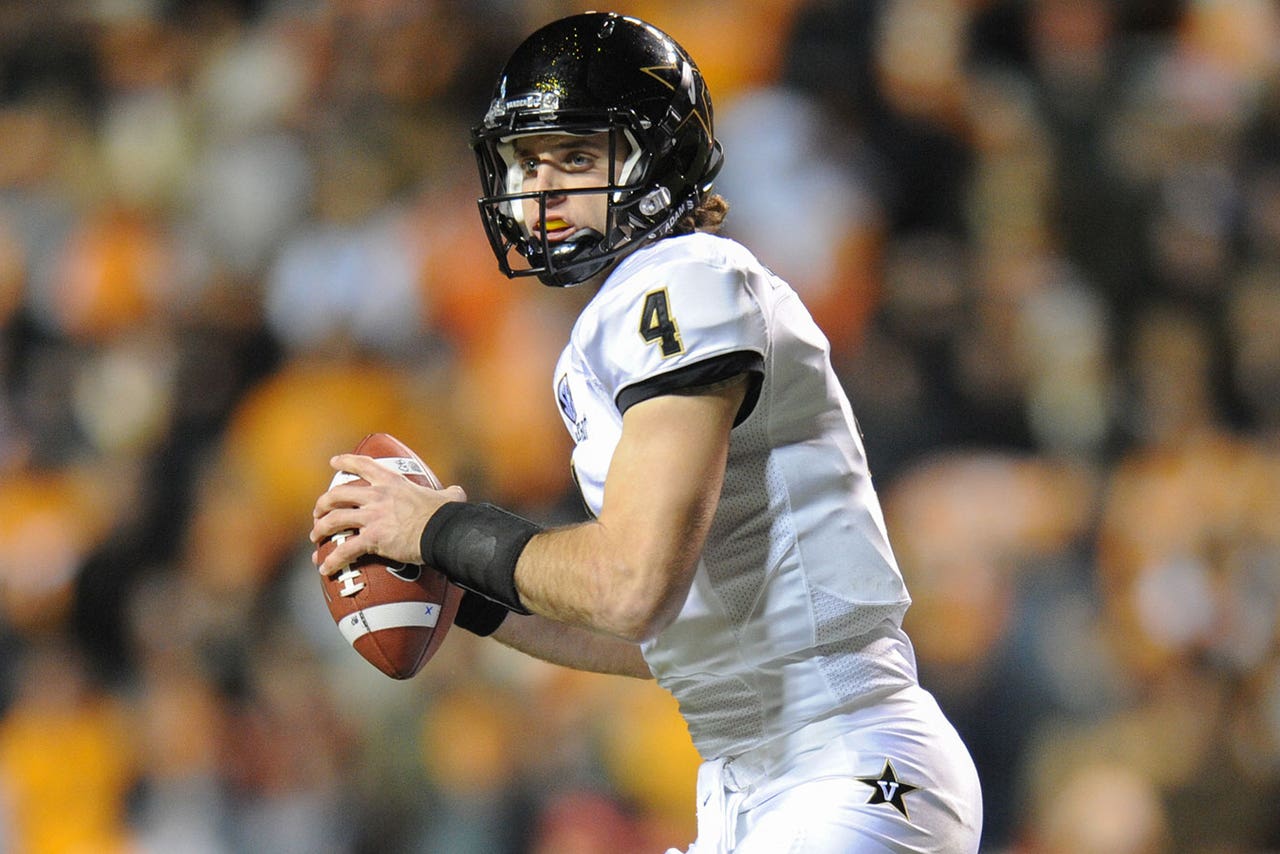 NASHVILLE, Tenn. -€"- Famed New York Yankees catcher Yogi Berra once proclaimed, "Baseball is 90 percent mental. The other half is physical."
New Vanderbilt football coach Derek Mason hopes his team has a much better grasp of math, and digested all the changes from spring practice heading into preseason drills.
"To me, the way the game is played is 90 percent mental," said Mason, the former Stanford defensive coordinator who took over for James Franklin, now at Penn State. "You have to trust one another, and have to trust schemes and have to trust that this coaching staff understands what we are trying to do, and I think more than anything else they have invested in that.
"Now, the 10 percent comes down to the work that gets done in camp."
Work put in to build that final 10 percent got under way Thursday, on campus at McGugin Center. In the midst of the best run in program history, which includes consecutive nine-win seasons and three-straight bowl berths, the Commodores have moved from a read-option attack to a multi-set style on offense. Defensively, the previous 4-3 basic defensive alignment has changed to a more aggressive 3-4 set.
Vanderbilt also must replenish a roster that returns seven starters on offense and five on defense. Gone is a core of Commodores that helped the team win 24 games over the last three seasons under Franklin. Eight of those departed players are currently on NFL rosters.
Topping that list is All-American wide receiver Jordan Matthews, the most prolific receiver in Southeastern Conference history, and second-round draft pick of the Eagles. Two other Commodores--tackle Wesley Johnson (fifth round, Steelers) and cornerback Andre Hal (seventh round, Texans)--were also drafted, while five other former players signed with NFL teams as undrafted free agents.
"When I look at our depth, I thought some of these young guys that came in this summer did a tremendous job at working to fit in, and listening to our leadership and giving themselves the best chance to be able to compete," Mason said. "It has been a competitive summer. We are smarter and (a) more intelligent football team that understands who we are, and understands our core values. And we are going to do everything that we can to protect that."
As promised following spring practice, the Commodores have a quarterback battle to start camp among six hopefuls, including third-year sophomore Patton Robinette, the only one of the half dozen with significant experience. Redshirt freshman Johnny McCrary, graduated LSU transfer Stephen Rivers and junior Josh Grady join freshmen Wade Freebeck and Shawn Stankavage in the mix.
But how does a team get six quarterback candidates sufficient work during practice sessions to make an assessment on the eventual starter? For that, Mason leaned on offensive coordinator Karl Dorrell, the former UCLA coach.
"I talked a lot with Coach Dorrell," Mason said. "We will have a system in place where those guys will go with different groups each day, and then we will figure it out from there. When you don't know who the guy is, you need to give everyone the opportunity to work with the centers and to work with the backs just in terms of the mesh points and the footwork. There is no set rotation right now in terms of who is going to be working with whom."
Indeed, all six quarterbacks got their share of work during the first practice session on Thursday.
"It's different," Robinette said. "This is the first time since I have been here that we have had more than three quarterbacks. It's a learning process for some of those guys who haven't been here a while.
"It's a competition, and everybody is competing against everybody and pushing each other to get better."
On the other side of the ball, defensive coordinator David Kotulski said during spring sessions that he would feed the new 3-4 defense to the players like water shooting from a fire hose. With that, several Commodores have found themselves in new positions, including defensive leaders Caleb Azubukie, a junior, and senior Kyle Woestmann, who both have moved from defensive end to outside linebacker.
"When I was little, I always wanted to play linebacker," Woestmann said. "The fact that I am kind of like an outside linebacker--but still a lot at defensive end--the fact that I get to do that, it's pretty cool. It adds a little bit more of the mental game to the position.
"I think everybody would probably agree that 'D' line is arguably one of the easiest positions to play on the field. You don't have to be the sharpest tool in the shed. At linebacker with understanding coverages, formations, you are understanding and seeing the whole picture out of that two-point stance."
At SEC Media Days, the Commodores were picked to finish sixth in the seven-team East Division. Last year, they finished fourth and beat rival Tennessee, Georgia and Florida for the first time in the same season. Mason, meanwhile, continues to talk about raising the ante, and challenging for the East Division.
"I don't really have any concerns," said Mason, whose team opens the season Thursday, Aug. 28 against visiting Temple. "I just have questions. Concerns and questions are different for me. I'm really not worried about anything. It's more or less our goals and what we are trying to touch.
"Are we a physical team? Do we beat ourselves? Do we understand what situational football is? Do we know how to practice? Can we take care of one another? Those are the things I have to be concerned with. That's what I look at. The football and the roster is going to take care of themselves. I don't lose sleep over those things. We just need to protect our culture."
---