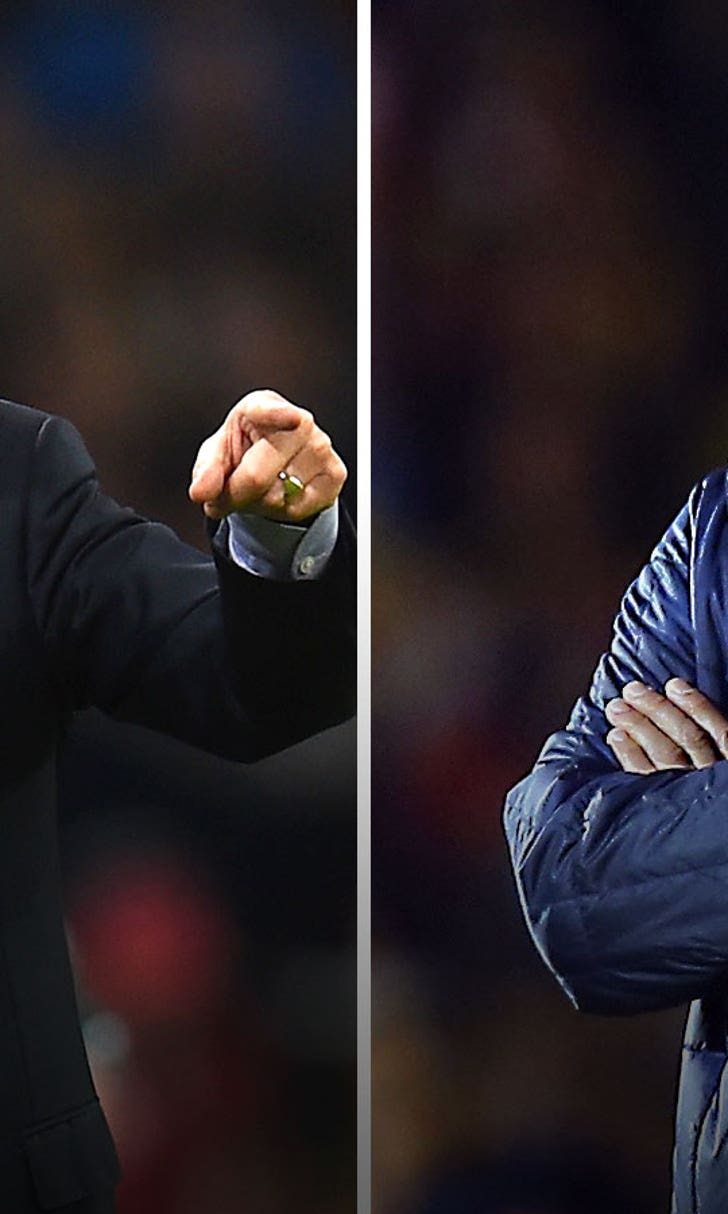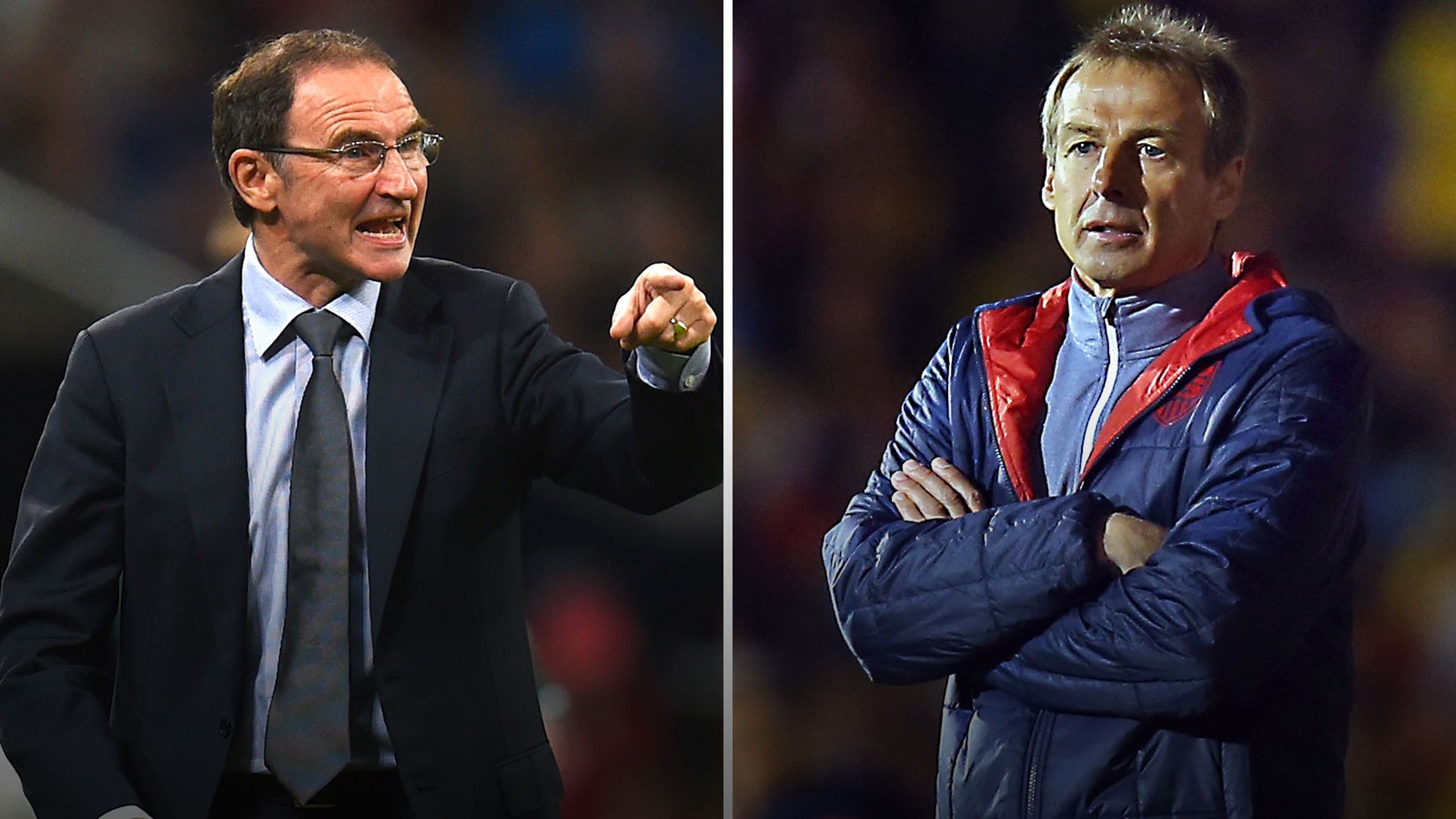 USMNT prepares to cap 2014 with final match in Ireland
BY Kyle McCarthy • November 17, 2014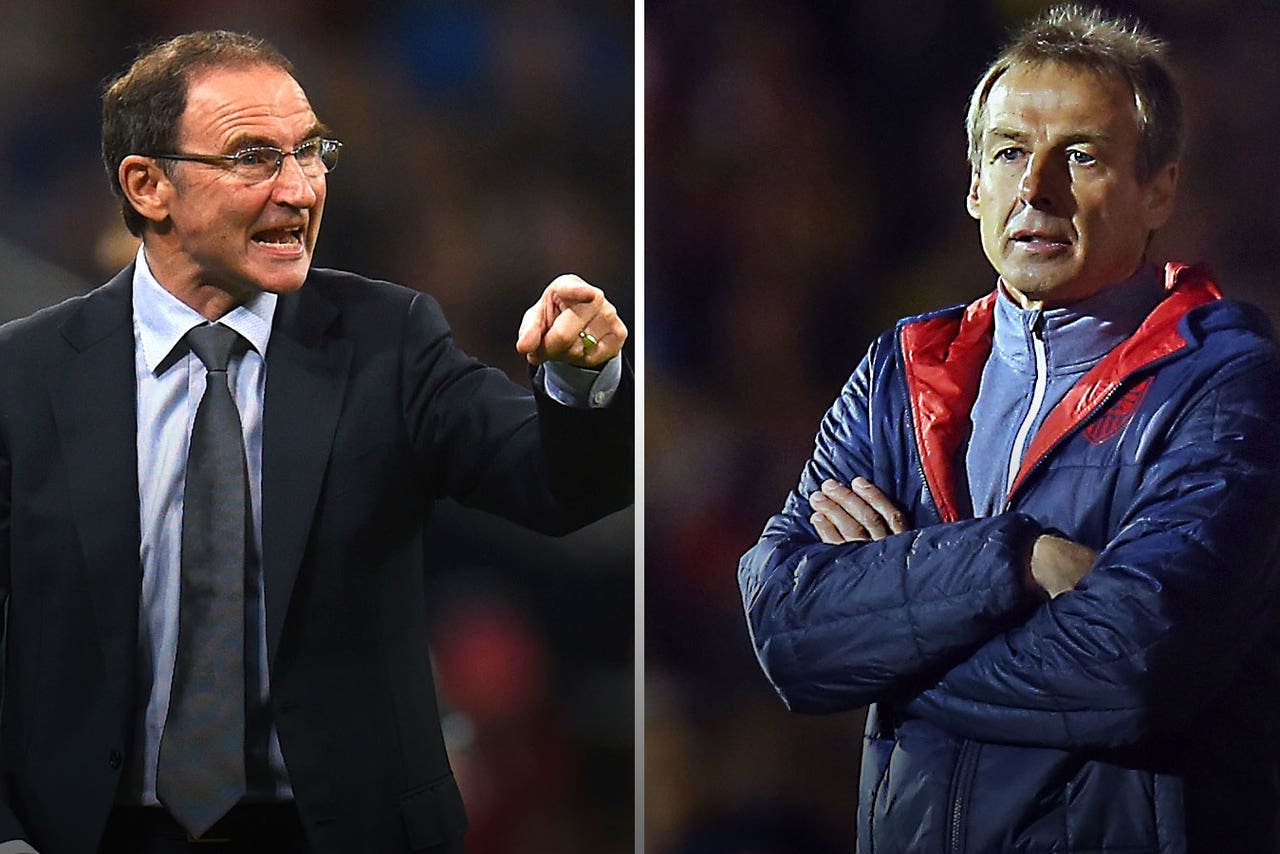 DUBLIN
The long and often compelling journey through 2014 will finally wind to a close for the U.S. national team against the Republic of Ireland tomorrow night. This friendly offers a subdued conclusion to a year with plenty of intrigue and tumult along the way, but it fits neatly within the coda created in the wake of the World Cup.
U.S. coach Jürgen Klinsmann shifted his focus to long-term planning from the moment his players stepped off the field in Salvador five months ago. The past four friendlies provided the opportunity to blend old with new and start the process of building a side capable of withstanding the rigorous examinations ahead over the next few years.
As one might expect, the evolving group encountered a few bumps along the way. The latest in a series of frustrating denouements unfolded at Craven Cottage on Friday. Colombia leaned on a bright second-half performance to reinforce those recurring late-game woes with a 2-1 victory and underscore the need for improvement to end the year on the right note.

"We need to finish the year off with a win," U.S. defender Greg Garza said before a training session at Aviva Stadium on Wednesday afternoon. "That's the most important note that we have to concentrate on right now. I think we're all pretty concentrated to see that through."
Concentration plays an important part in the preparations, but execution warrants top billing at this stage. The past few matches provided ample leeway to experiment. This game carries a finality of sorts with it. There are no more chances after this date with the Irish. It is wait until next year and hope to stay in favor during the meantime.
The home side requires considerable attention ahead of this game, even in the wake of the 1-0 defeat to Scotland in Glasgow on Friday night. Ireland manager Martin O'Neill instilled organization and solidity within the ranks upon his arrival and revived the spirit shortly thereafter. The performances and the results reflect the improvements made under O'Neill's stewardship, though the recent controversies surrounding Robbie Keane (dropped for the first time in more than a decade for the defeat in Scotland) and Roy Keane (participated in a rather terse media conference here on Sunday after repeated questioning about an incident at the team hotel last week) took center stage ahead of this match.
O'Neill promised to include debutants Cyrus Christie (Derby County) and David McGoldrick (Ipswich Town) from the start and ring the changes from the starting XI fielded at Celtic Park. The alterations do not reduce the peril ahead, though. This encounter remains a difficult test for an American side that has lost all four of its previous matches in Dublin.
"That's the thing: We don't want to just play against teams that we know for sure we're going to beat," U.S. midfielder Alejandro Bedoya said. "We want to challenge ourselves in these types of games, these types of environments. It gives us a chance to develop more and give some young guys and the mix we've got in the team right now to show what they can, impress Jürgen, prove ourselves even more and learn from things. Colombia was a great learning experience for a lot of our guys. It was kind of an up and down thing in terms of the way we played, but I think definitely there are good things to take out of these games."
Those silver linings must rise to the fore to make the toil worthwhile. The emphasis remains on long-term planning, but the short-term matters, too.
Klinsmann will make at least two enforced changes in defense -- Jermaine Jones and DeAndre Yedlin both departed ahead of their playoff commitments this weekend -- for the affair with Geoff Cameron likely to feature for the first time since the World Cup in central defense. He might also contemplate further alterations in goal (Nick Rimando for Brad Guzan as their battle for the number one shirt continues) and elsewhere on the field to compensate for injuries (Rubio Rubin did not train on Tuesday, though he could still play some part), keep things fresh and provide players with a chance to impress.
"We want results," Klinsmann said. "We want to win respect wherever we go and wherever we play those games. Here and there, it works well. In other places, you come away with that piece of experience that you're still missing some pieces, that you still have to improve some areas, which you're constantly working on."
It is an assignment destined to carry through to 2015 regardless of the result on Tuesday night. This process won't end with one result in Dublin. It will merely mark the end of one year and the transition to the next.
---