USC's Madden 'sore' after workout
BY foxsports • September 30, 2014
Tre Madden was in full pads Tuesday morning on Howard Jones Field. He was a minimal participant as the USC tailbacks went through individual drills.
The road to recovery for the USC tailback, slowed by a turf toe, has been a slow, frustrating experience.
Madden felt healthy enough to take the field Tuesday but by the end of individual drills he started to feel "sore."
His status for Saturday's meeting with Arizona State at the Coliseum is uncertain.
"We'll see," Madden said.
Madden has yet to play in a game this season due to the injury.
In 2013 he was second on the team in rushing behind Buck Allen while averaging over five yards per carry. He was tied for second on the team with Marqise Lee in receiving touchdowns.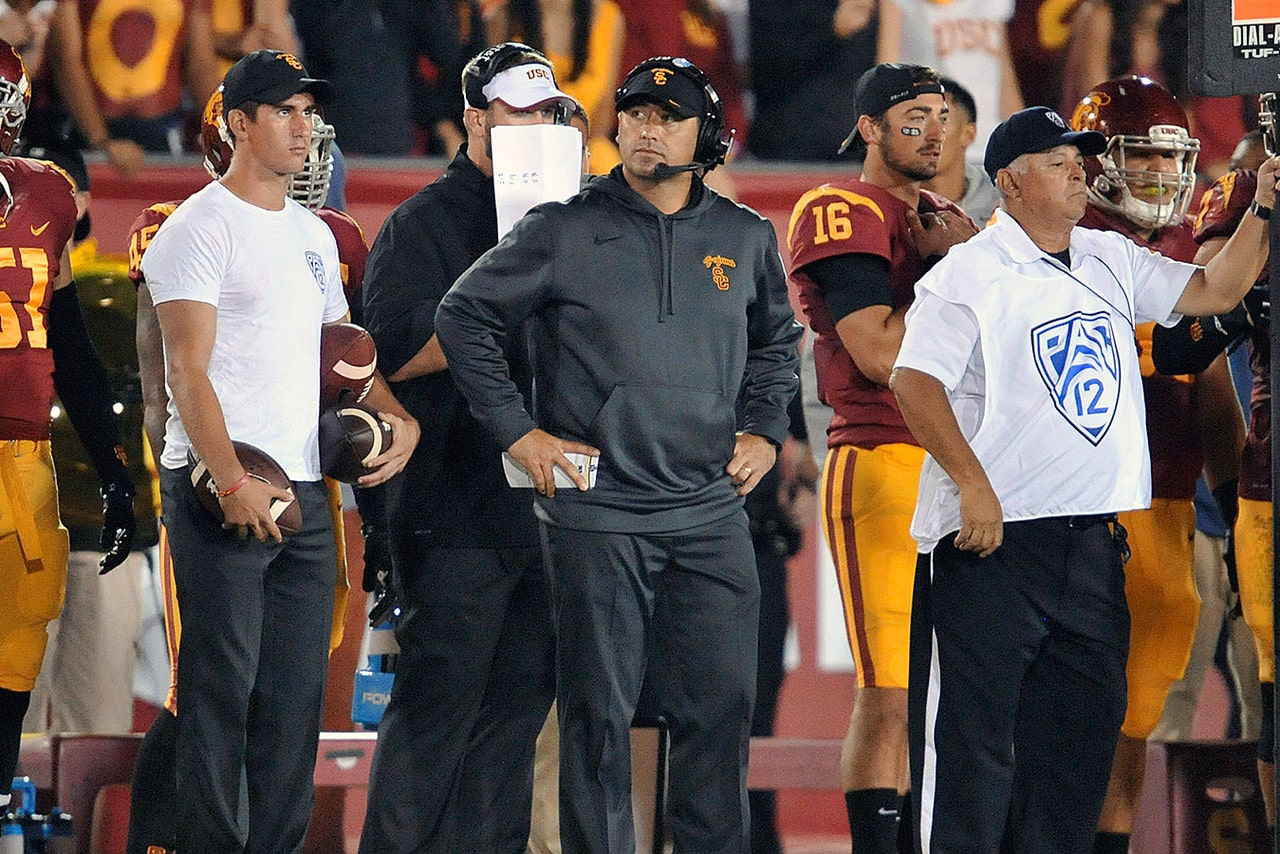 Track meet could break out Saturday at Coliseum 
He was once again expected to be a key piece for the USC offense this season.
In his absence the Trojans are averaging 163.2 rush yards per game.
The running back committee was challenged by USC head coach Steve Sarkisian following the Oregon State win.
"We need to drastically improve our ability to make people miss at the second level," Sarkisian said. "I think we're getting tackled too easily right now for how talented we are.
"We really feel like when we can get those guys one-on-one in the secondary that should be an advantage of ours and right now we're getting tackled too much for my liking."   
The running backs bounced back strong after the less than subpar performance at Boston College where the team amassed just 20 yards on the ground. In last week's win, the Trojans had 200 rushing yards. It could have been more if they were able to shed some tackles and win some of the one-on-one battles Sarkisian harped on.
Allen, who had 115 of those yards, was very receptive to what his head coach had to say.
"I agree with him," Allen said. "It wasn't like an insult. It wasn't nothing to shoot us down but he sees that his backs can do better. Seeing that pushed me. That's something I'm going to work on every day."  
Added Sarkisian: "It's just a matter of practicing it and getting their awareness up about it and I think they've been very good. They want to break long runs too. So, they're willing to accept the coaching on it and work on it."
---