USC's coach Sark: UCLA game 'not our night'
BY foxsports • November 23, 2014
The Victory Bell is safely tucked away in Westwood for at least another year.
It's been absent from USC's possession for the past two years and when the opportunity presented itself to regain the Victory Bell on Saturday night, the Trojans were outclassed by a UCLA team looking to keep it's Pac-12 South Division title hopes and College Football Playoff chances alive.
USC took a giant step backwards in its 38-20 loss to UCLA at the Rose Bowl Saturday night.
Instead of stepping up to the challenge of a nationally televised game and playing under the lights of one of college football's most iconic stadiums against the most hated rival, they reverted back to problems that hindered them in the past.
"We just did some things that we hadn't done in a while that, quite honestly, I thought we had fixed," Sarkisian said. "Obviously, not fixed well enough because we made some mistakes that were uncharacteristic of us over the previous four to six weeks, or so.
"For a variety of reasons (Saturday) night was not our night. It was one of those games where it just wasn't our night."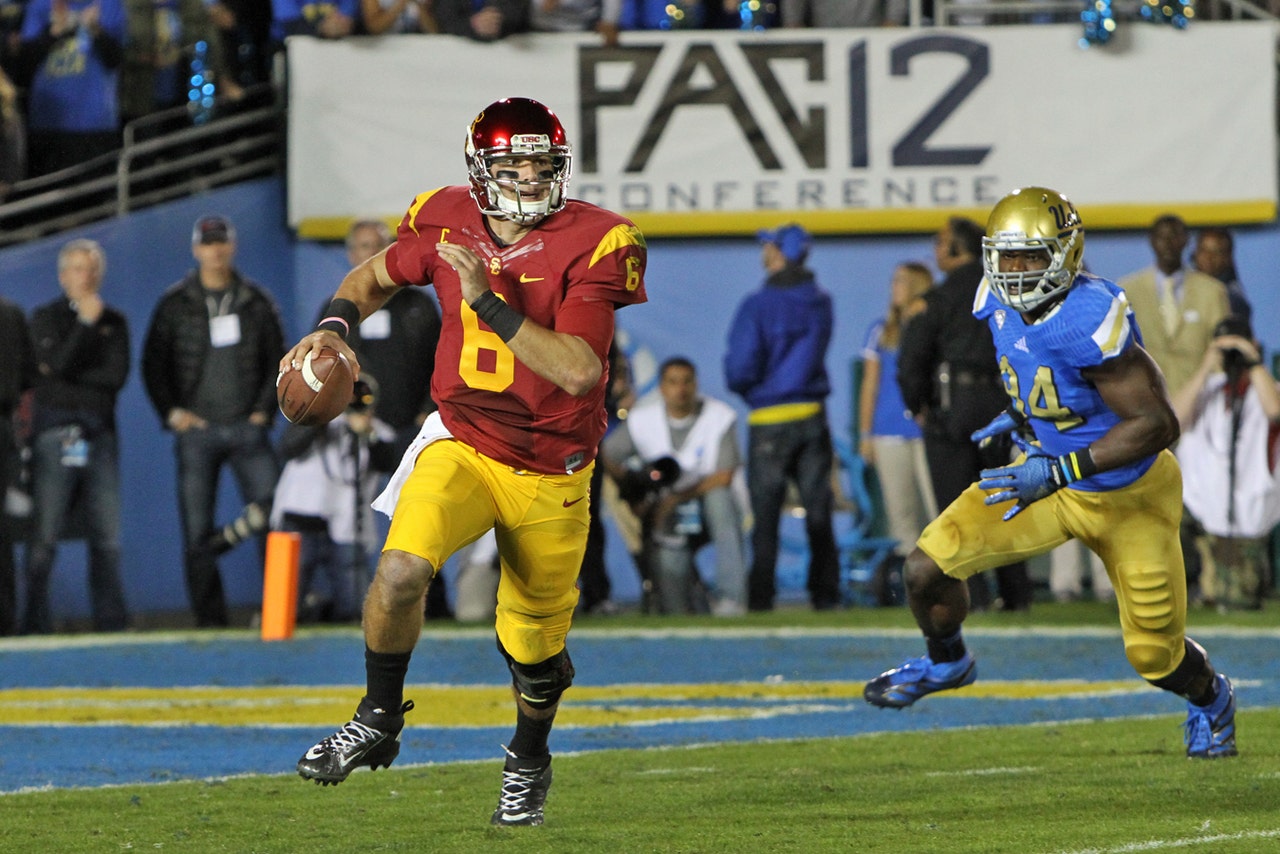 USC quarterback Cody Kessler scrambles away from the pressure against UCLA.
At the top of the list was tackling. UCLA backs and receivers spent the majority of the night slipping would be USC tacklers, especially in the secondary.
"Last night wasn't our night as a team," Sarkisian said. "Last night wasn't our night from the safety spot.
"We got put in a position in the game where our safeties really had to make some plays in space. UCLA did a good job of spreading the field and getting one-on-one scenarios." 
A perfect example was Thomas Duarte's 57-yard touchdown grab in second quarter. The Mater Dei alum took the pass from quarterback Brett Hundley and sprinted past Leon McQuay III before the safety could even get a hand on him.
The majority of the damage, however, was done on the perimeter via bubble screens and swing passes in which USC's defense was repeatedly carved up for big gain after big gain.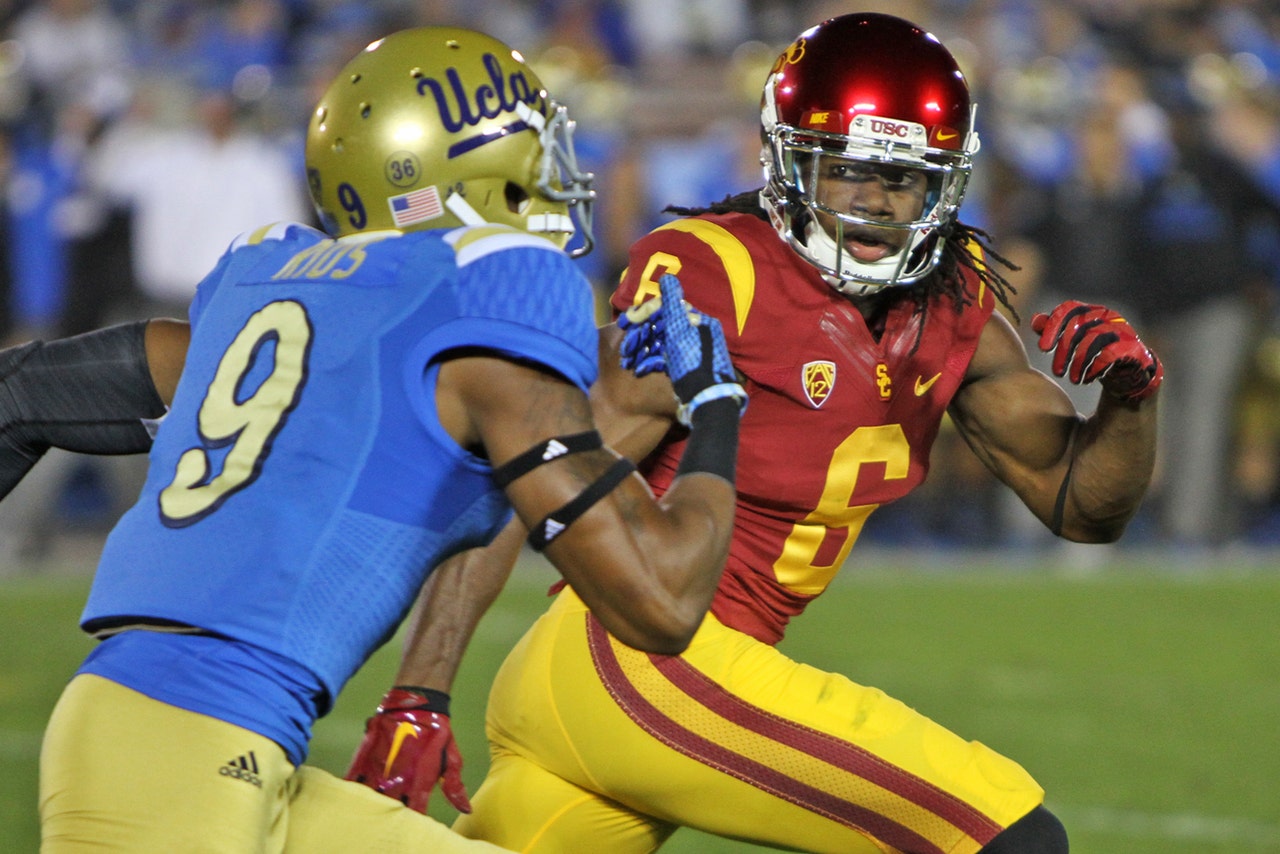 Shaw makes special teams tackle in USC return
Although Sarkisian doesn't question the effort his team displayed at the Rose Bowl, he acknowledges his team played well short of what they're capable of.
"I feel for our players," Sarkisian said. "I feel for our fans that we didn't perform to the best of our ability because we're better than the way we played (Saturday) night."
---