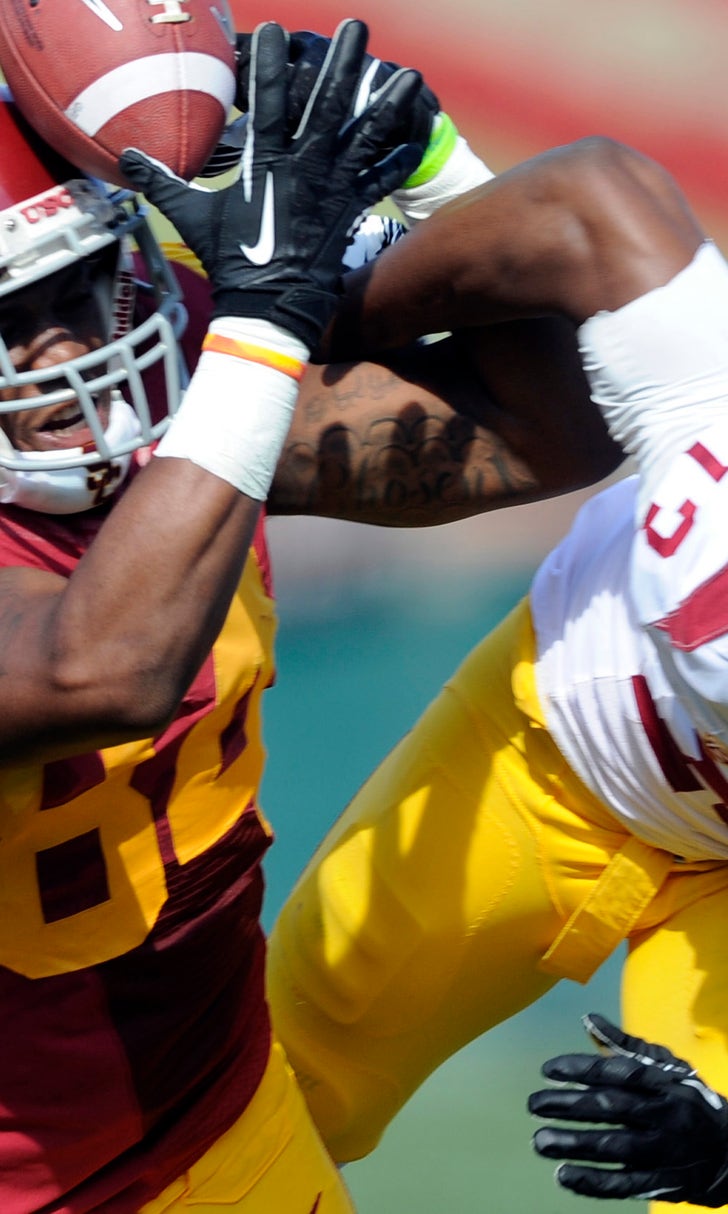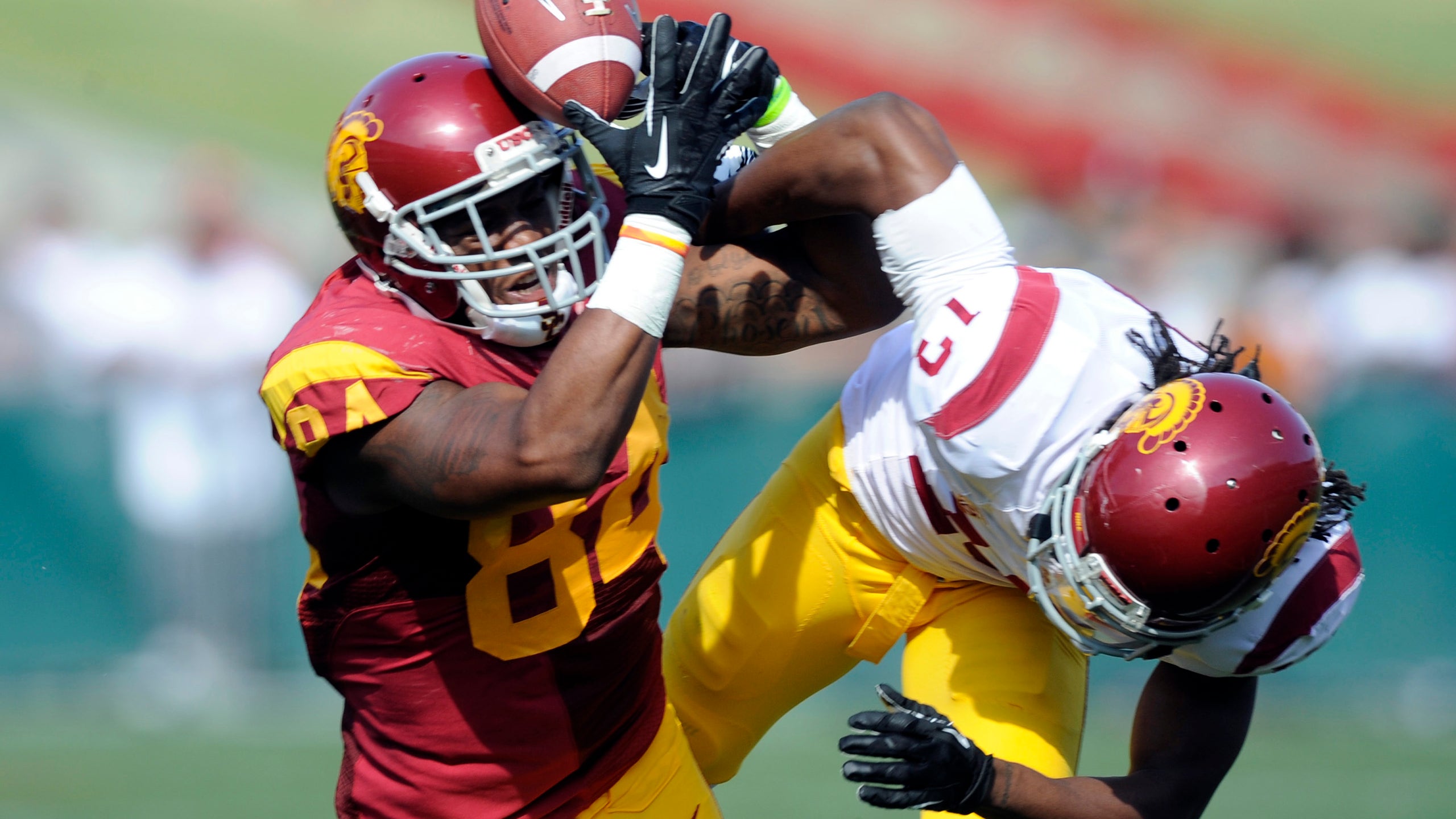 USC schedule breakdown: Part II
BY foxsports • August 1, 2014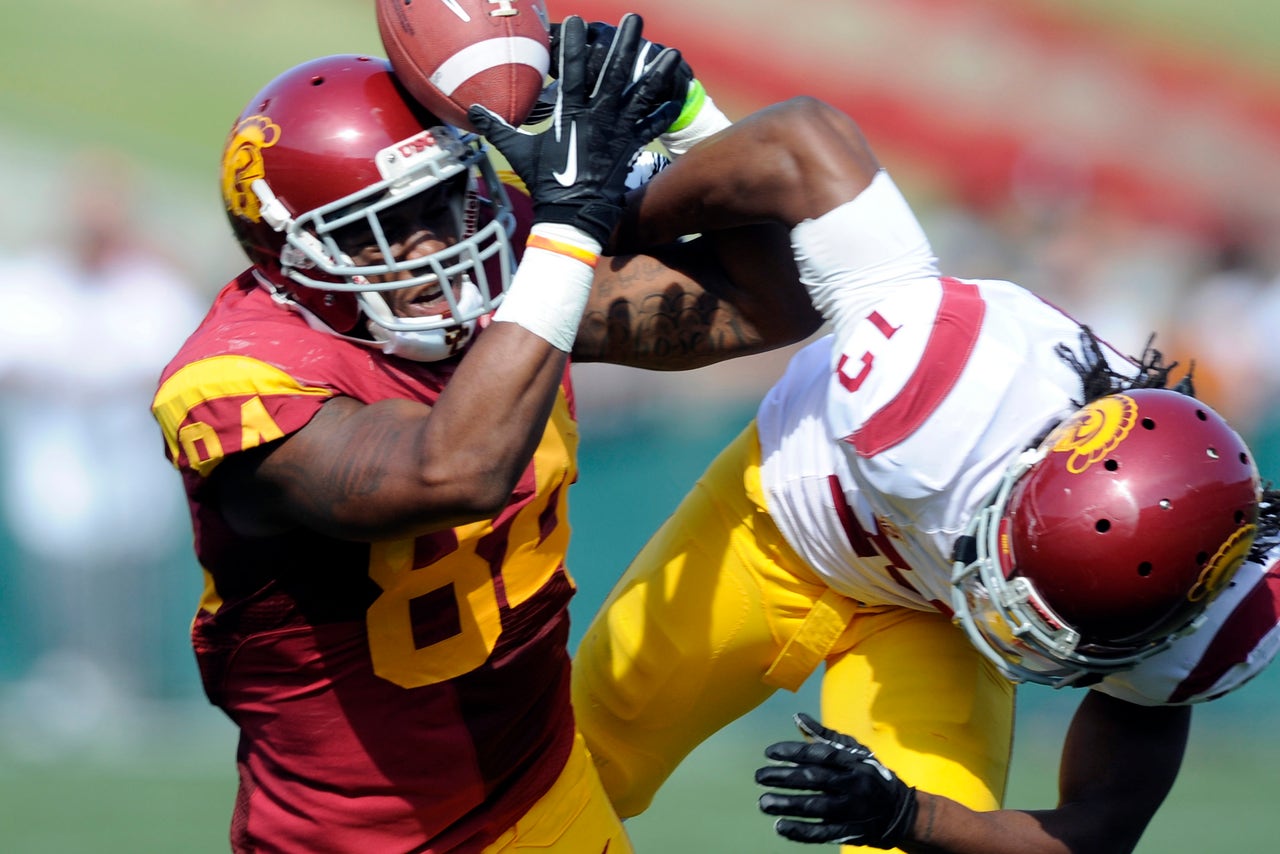 Oct. 18 vs. Colorado (2013: 4-8, 1-8 last Pac-12 South)
Head coach: Mike MacIntyre enters his second season and the rebuild effort in Boulder continues. MacIntyre had two losing seasons at San Jose State before his 10-win campaign in 2012 that eventually led to him landing at Colorado.
QB: Sefo Liufau is one of 10 returning starters at the position in the conference but his seven starts in 2013 are last among that group. Liufau completed nearly 60 percent of his passes last season but in 2014 he will be without Paul Richardson Jr., who was a second-round pick of the Seahawks. Thankfully Liufau has Christian Powell, a Doak Walker watchlister, in the backfield.
Biggest challenge: Colorado comes during a lull in the schedule -- a five-part stretch the Trojans should have no issues getting through unscathed. Unless, of course, they play down to their competition which could be damaging.
Oct. 25 at Utah (2013: 5-7, 2-7 5th Pac-12 South)
Head coach: Kyle Whittingham had three 10-win seasons and reached seven consecutive bowl games in his first seven seasons leading the Utes. The program has 10 wins combined over the last two seasons. There is a belief that in 2014 Whittingham will have his best team since the Utes entered the Pac-12 in 2011.
QB: The injury scares of San Clemente alum Travis Wilson are behind him ... Wilson's 2013 season ended after suffering a concussion. That revealed a pre-existing head injury that could have ended his career but he was cleared to return to action in June. Wilson has made 16 career starts and thrown for 3,138 yard in 21 career games.
Biggest challenge: Rice-Eccles Stadium. Salt Lake City isn't an easy place to play. The last time USC visited, the game was almost over before it started. Not even three minutes into the game, the Trojans were already facing a 14-point deficit.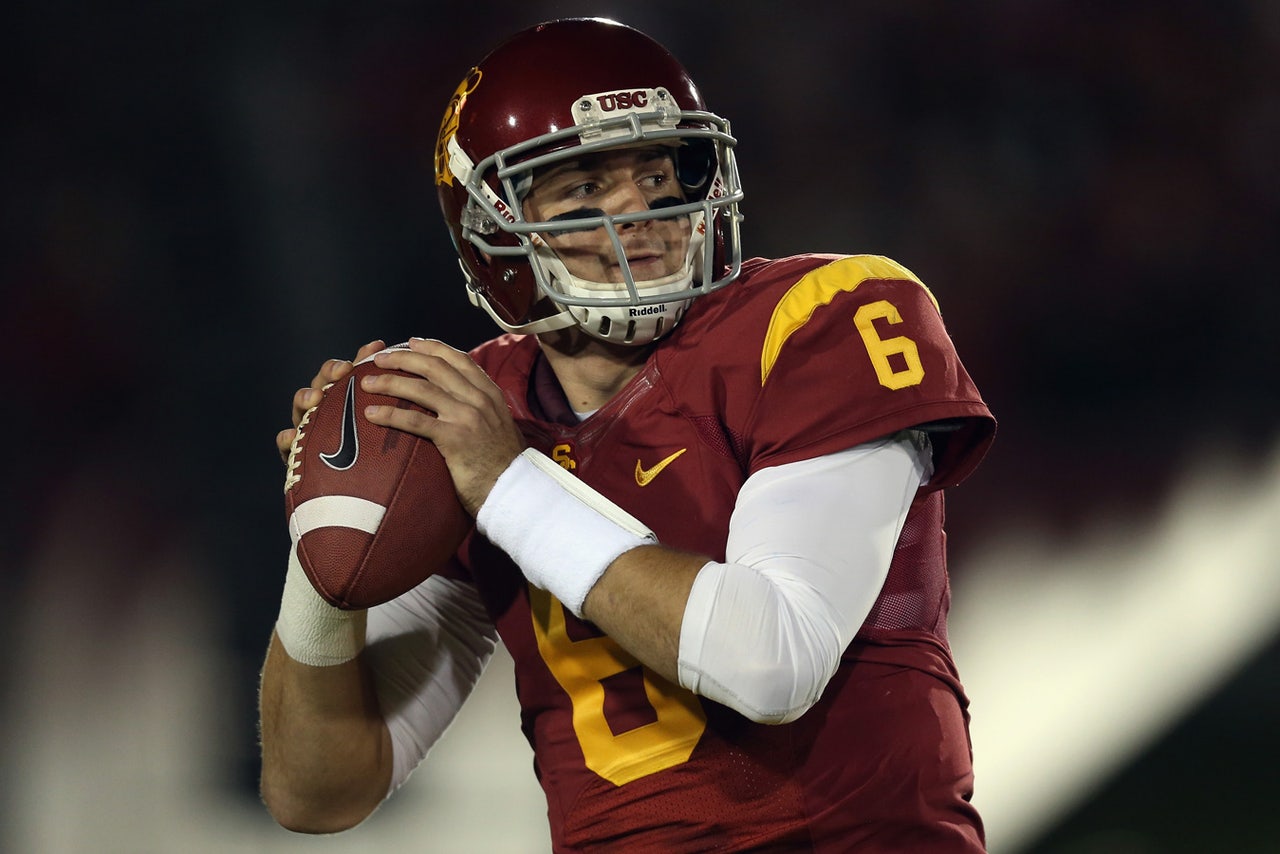 USC schedule breakdown: Part I
Nov. 1 at Washington State (2013: 6-7, 4-5 5th Pac-12 North)
Head coach: In just his second season, Mike Leach led Washington State to their first bowl game in 10 years. To start the season the Cougars nearly beat Auburn on the road. The following week they defeated USC for the first time since 2002.
QB: Connor Halliday can sling it and his coach allows him to. His 4,597 yards in 2013 were third in the nation, trailing former Fresno State quarterback Derek Carr and Oregon State's Sean Mannion. In 2014, Halliday has arguably the best group of receivers in the Pac-12 to target with four of his top five receivers from 2013 returning led by Venice alum Gabe Marks, Kristoff Williams, and Santa Margarita state champion River Cracraft.
Biggest challenge: Marks was just a true sophomore, Cracraft was in just the second game of his career, and Halliday was just beginning his first full season as a starter when they defeated USC last September. They're all back and that's trouble for opposing defenses trying to slow down Leach's Air-Raid attack, which includes USC.
Nov. 13 (Thurs.) vs. Cal (2013: 1-11, 0-9 last in Pac-12 North)
Head coach: The Sonny Dykes era at Cal got off to a rough start with the Golden Bears having their worst season since 2001 -- the year before Jeff Tedford was hired.
QB: Dykes tabbed Jared Goff in 2013 and he became the first true freshman quarterback to start a season opener in program history. Goff started all 12 games last season and set school records for passing yards, total offense, completions, and attempts.
Biggest challenge: Trap game. The Golden Bears come to the Coliseum on a Thursday night which disrupts the normal game week routine. Also, it's the final game of the aforementioned five-game lull in the schedule in which the Trojans should come out unscathed. After Cal, it's rivalry week with UCLA waiting in the wings. Trojans can't get caught looking ahead.
Nov. 22 at UCLA (2013: 10-3, 6-3 2nd Pac-12 South)
Head coach: In just two seasons, Jim Mora has lifted UCLA into a top-10 program. The Bruins peaked at No. 9 in the AP Poll in 2013. In addition, he's 2-0 vs USC which makes him beloved in Westwood.
QB: Brett Hundley decided to forego NFL riches for the opportunity to return to Westwood and compete for a national title. The SI cover boy has scored a touchdown (rushing or passing) in each of his 27 collegiate games. In December, it wouldn't be a surprise if he were in New York as a Heisman Trophy finalist.
Biggest challenge: Hundley's legs: The redshirt junior has four rushing touchdowns in two games vs USC, which is tied for his most (Colorado) against Pac-12 opponents. USC had won five straight and 12 of the last 13 meetings (on the field) in the rivalry before Jim Mora came to town. Since 50-0, the Trojans have been outscored 73-42 in two games. Similar to the 2012 game, a berth for the Pac-12 South crown could be on the line.
Nov. 29 vs. Notre Dame (2013: 9-4 Independent)
Head coach: Coming off of a berth in the national title game, Brian Kelly was dealt quite a hand when it was learned just before summer that he would be without his starting quarterback, Everett Golson, in 2013. The Fighting Irish still managed to win nine games. Kelly has won three of four meetings vs USC, including recording the school's first home win against the Trojans since 2001 last season.  
QB: Kelly told the Chicago Tribune there is no "artificial competition" at quarterback. Golson is back from the university induced suspension that caused him to miss all of 2013. The keys to the Notre Dame offense weren't given to him upon his return. As the Fighting Irish enter camp he'll be battling with Malik Zaire. They have something in common -- neither saw the field for Notre Dame in 2013. As a sophomore in 2012, Golson went 10-1 as a starter.
Biggest challenge: Limiting mistakes. In a game that had no second half scoring last season, it was the Trojans who had plenty of missed opportunities and mistakes. USC committed 11 penalties for 95 yards and were just 2-for-13 on third downs including 0 for their last 11.
---