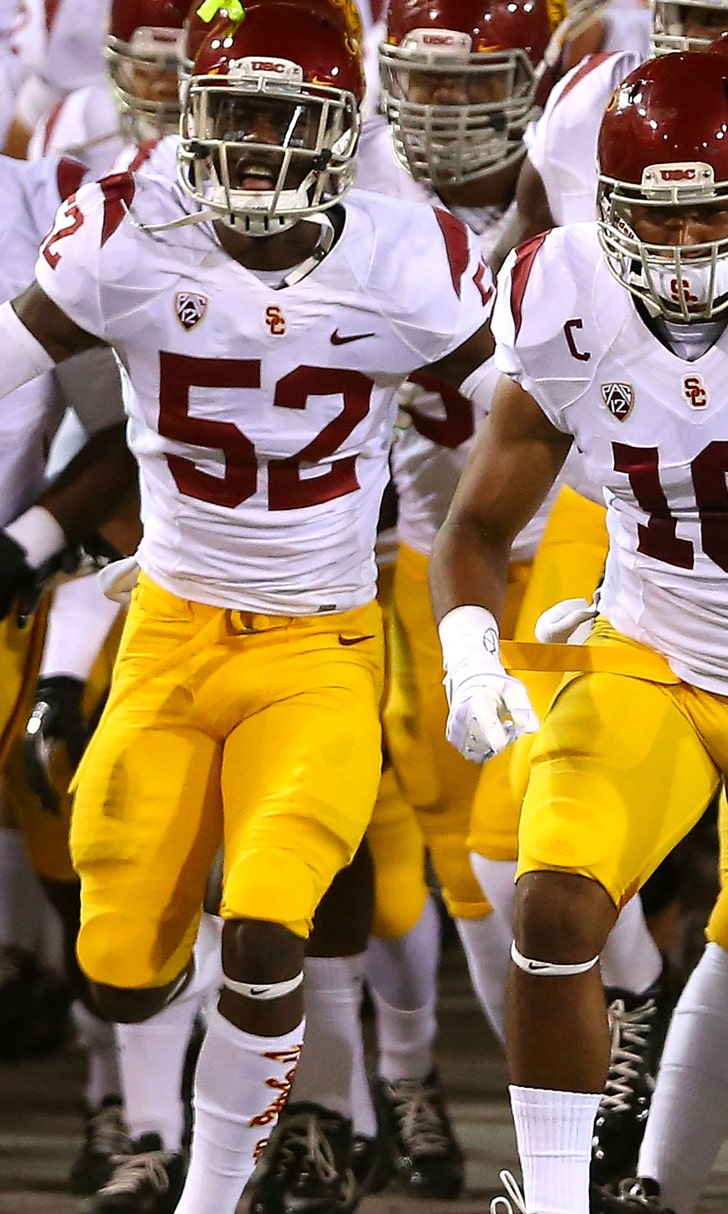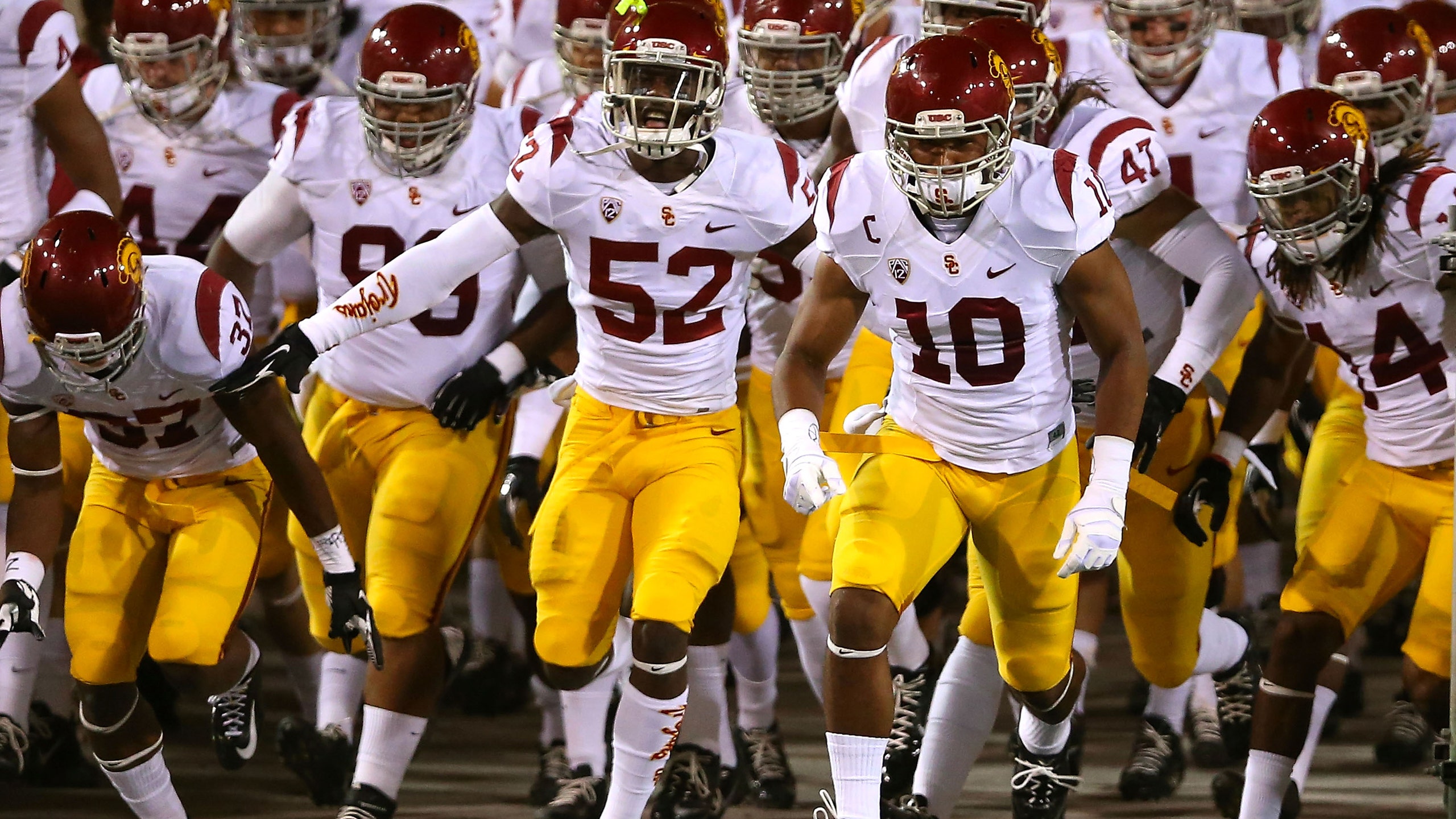 USC LB Powell next man up after Ruffin tears ACL
BY foxsports • August 11, 2014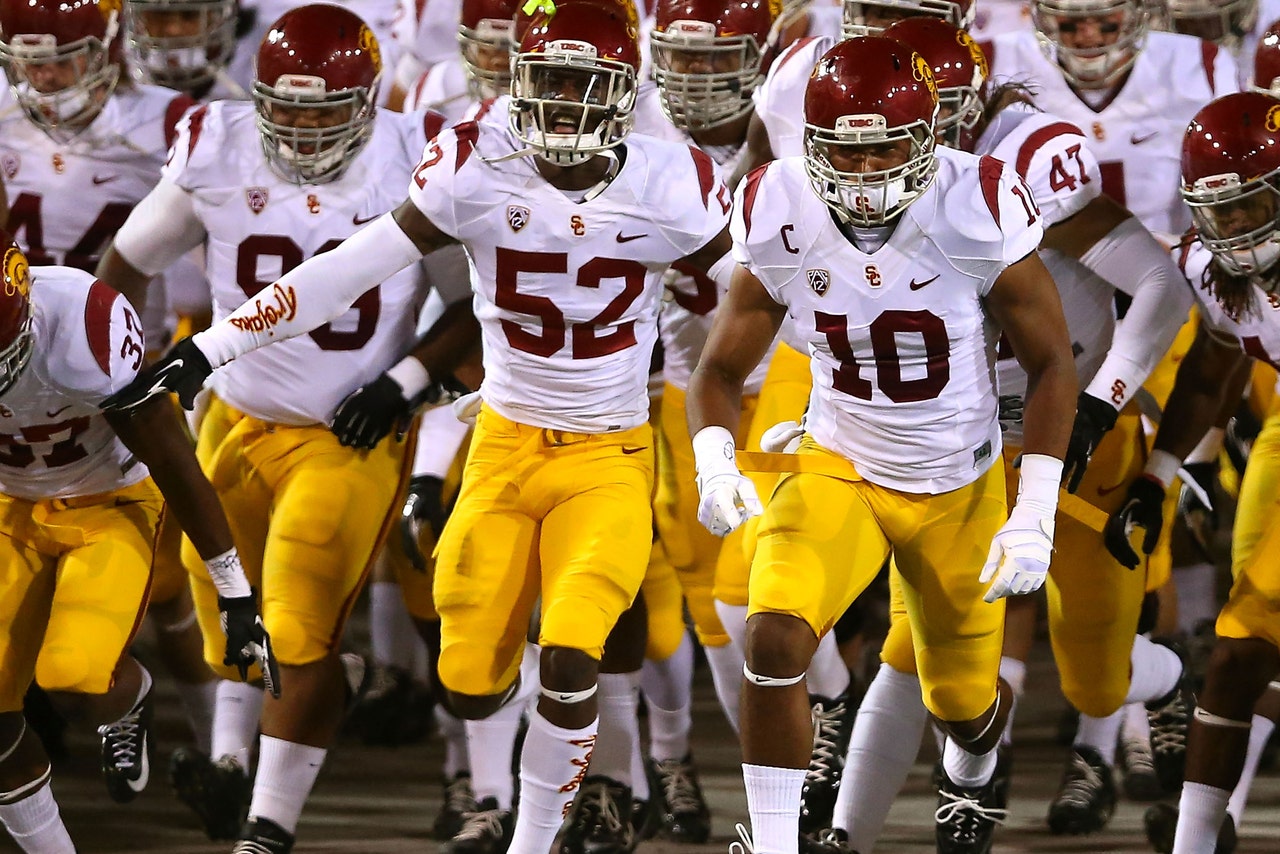 The moment isn't anything USC linebacker Quinton Powell would like to remember.
His teammate, Jabari Ruffin, made an interception during Sunday's practice. Unfortunately, Ruffin tore his ACL in the process and he'll now miss the 2014 season.
The redshirt sophomore from Downey High School had an impressive spring and was expected to start at outside linebacker this fall.
As the saying goes, "Next man up." Powell is the next man. No one had to tell him. He knows.
"It's just that nature you know that you're up next and we have great athletes at USC -- the 1s, the 2s, the 3s," Powell said. "You just need to know at anytime you have to be ready and that's how it is. They didn't have to tell me. I already knew."  
USC head coach Steve Sarkisian sang a similar tune.
"The unique piece, for us, to lean on with the players is you think you're a backup but you're a play away and you're preparation is so critical to be prepared for that time when your number's called," Sarkisian said.
Powell has made tremendous strides since the end of last season and figures to contribute on special teams as well as linebacker.  
At 6-foot-2, 207 pounds, he's on the light side for the position. However, adding weight has been done with caution. The explosiveness Powell has at just over 200 pounds is something he relies on tremendously.
It's reminiscent of former Trojan Dion Bailey, a safety coming out of high school, who was converted to linebacker and played the position for two seasons in the 200-pound range at USC.  
"Quinton's a physical guy," Sarkisian said. "As much as he might not appear to be the biggest guy, he's willing, he's tough."
Powell watched "a lot" of film of Bailey in preparation for this season.  
In 2014, Powell will look like him in more ways than one. Not only will he be lining up at outside linebacker, like Bailey; Powell also will wear the number Bailey wore, No. 18. 
---