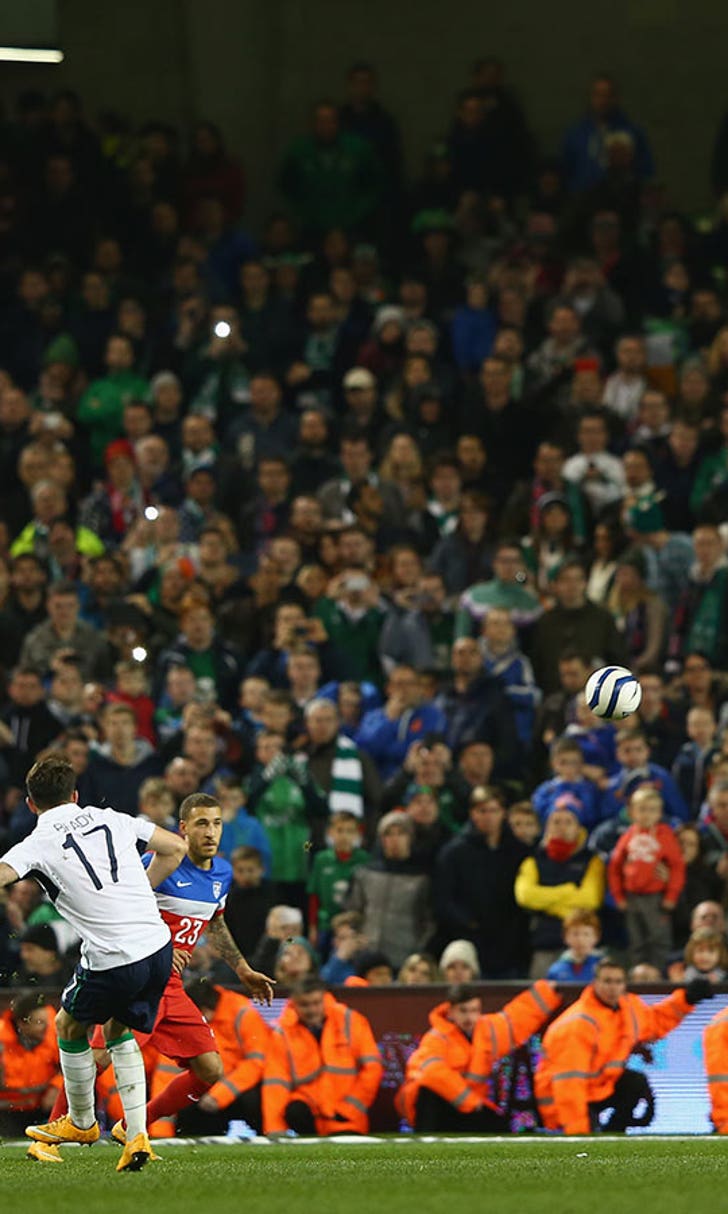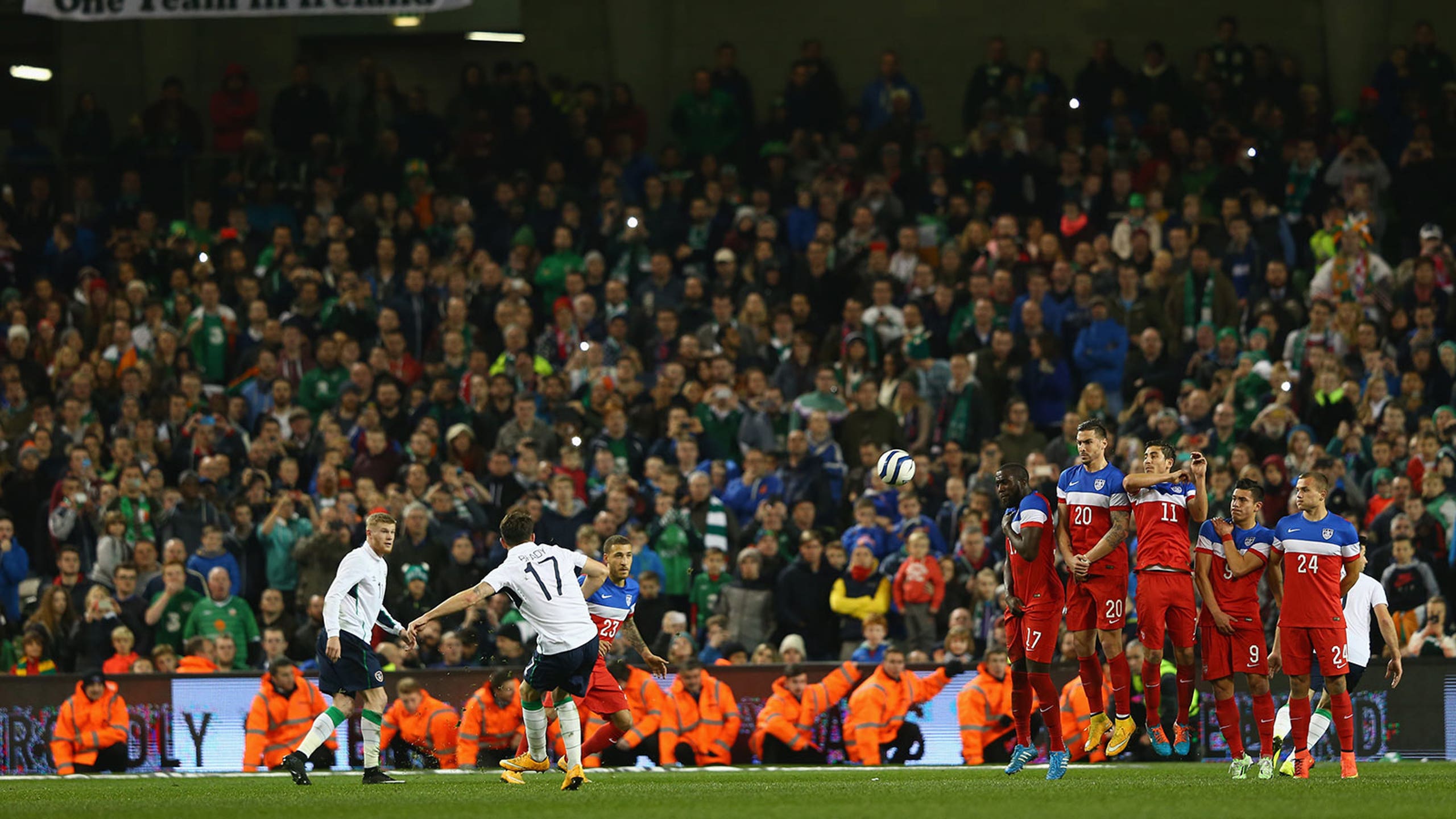 USA must regroup after ending year with a thud in Ireland
BY Kyle McCarthy • November 18, 2014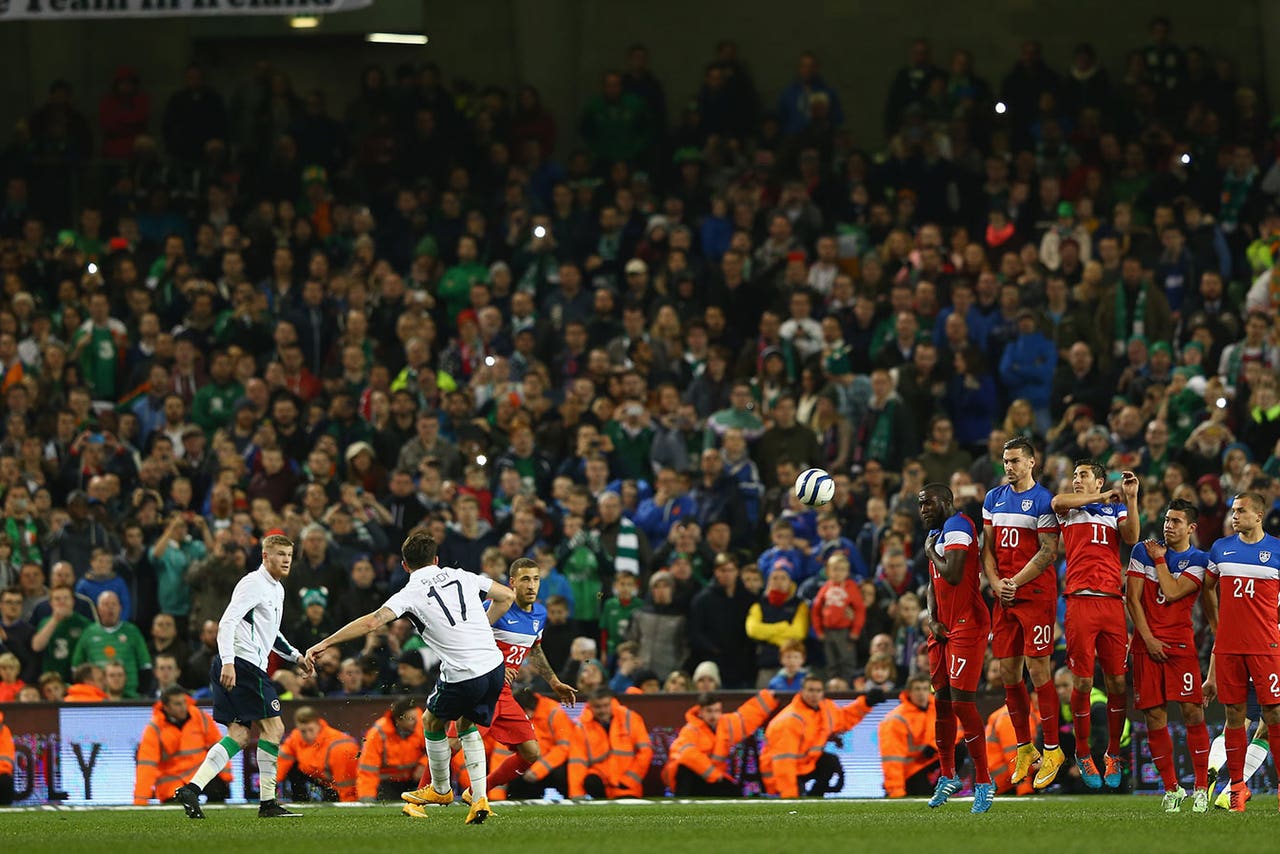 DUBLIN
Talk about ending the year with a thud. There were plenty of positives for the U.S. national team to take from 2014, but this dismal night at Aviva Stadium won't rank among them.
In truth, this 4-1 defeat to a second-choice Republic of Ireland side probably falls right at the bottom. There were few positives to take from this ghastly defeat, few ways to excuse Ireland's largely comfortable route to victory despite making 11 changes to the side that lost 1-0 in Scotland on Friday.
U.S. coach Jürgen Klinsmann spent much of the fall discussing benchmarks and processes, but this affair supplied little evidence of satisfying either category. It served instead as a disjointed and unpleasant reminder of the work still ahead to reinvigorate the team ahead of the CONCACAF Gold Cup next year.
"Overall, it was a positive year," Klinsmann said. "Now we are building. When you build a new cycle and you introduce new, fresh players into the group, then there will be some growing pains along the way. That is just normal. Obviously, you do not want to lose games, absolutely not, but the development of those players is not coming without pain. We go through it."
There were some excruciating truths exposed once again here with the absences of Michael Bradley (foot surgery) and Clint Dempsey (playoff commitments with Seattle) once again keenly felt. Their presence in the squad did not stop the Americans from chucking away a late lead against Honduras last month (both exited before the late equalizer), but it might have provided greater resistance for the familiar second-half spiral.
USMNT POST-WORLD CUP RESULTS
| | | |
| --- | --- | --- |
| DATE | OPPONENT | RESULT |
| Sept. 3 | Czech Republic (Prague) | W, 1-0 |
| Oct. 10 | Ecuador (East Hartford, Conn.) | D, 1-1 |
| Oct. 14 | Honduras (Boca Raton, Fla.) | D, 1-1 |
| Nov. 14 | Colombia (London) | L, 2-1 |
| Nov. 18 | Republic of Ireland (Dublin) | L, 4-1 |
Many of the root causes emerged once more as the deficit increased. This group -- reinforced with nine players who made the World Cup roster this summer -- held possession more coherently and more deftly than it had in previous matches (58 percent share, 81 percent passing accuracy, per Opta statistics), but it did precious little with it. The desire to send the fullbacks forward combined with the inability to play through lines consistently left the U.S. exposed on the counter. The adjustments required to compensate heaped pressure on the defense in difficult areas and prompted the sort of mistakes that ultimately prove costly.
Ireland pounced on those frailties -- including the continued lack of presence when confronted with more robust opposition -- and punished the visitors dearly for them. The familiar refrains -- a dearth of creativity and incisiveness in possession, a flexible shape that occasionally leaves players in tough spots to recover effectively and a startling tendency to fade late in matches -- provoked some introspection as the Americans wondered how to address the lingering issues and eradicate them moving forward.
"Something with our mentality, maybe? I don't know what it is," U.S. midfielder Alejandro Bedoya said. "I can't really pinpoint it. I feel like the last four games, we've had results in our hands. We've had the game in control and we let it get out of it. Whether it's teams equalizing late or, like tonight, they get the second goal and get the air out of us. We just have to pick it up. You can say whatever you want - it's part of the learning process, the development, the progress, everything – but we just have to get it together and get better."
Some setbacks are inevitable given the overhaul and the natural dip after a major tournament. Klinsmann expects his players to keep the ball more effectively and wants them to fulfill those edicts even if they concede possession from time to time. That path represents a fairly significant departure from the status quo. It takes time to alter the style of a team wholesale, particularly with key players like Bradley and Dempsey largely absent from the proceedings and with several others missing on this night. Klinsmann deserves the latitude and the time to implement those changes based on his achievements to date, his brief as both coach and technical director and his work to steer the team through to the round of 16 with a more conservative approach in Brazil this summer.
It helps to take substantive, tangible steps in the right direction to validate the chosen course, though. Positive reinforcement provides some necessary reassurance along the way. There is precious little evidence of advancement or growth to cite immediately from this slate of post-World Cup friendlies, though some players -- Bedoya and Greg Garza perhaps chiefly among them -- have burnished their credentials.
At this point, the dearth of instant gains mandates a leap of faith in both the direction charted and the utility of these exercises. It is a matter of banking on the benefits created by introducing several younger players into the frame and trusting in the more familiar figures to adhere to a nascent system and snap things back into place if required.
The real value will emerge as integral figures return to the squad, other players improve their form and tournaments come thick and fast over the next few years. Success is judged by the results posted in the Gold Cup, in Copa America on home soil, in the potential trip to the Confederations Cup and on the trip to Russia in four years. If these nights inform even a modest slice of significant success in those competitions, then they ultimately prove worthwhile in the end.
Medium- and long-term objectives offer modest solace on dire nights like this one, though. This performance leaves a bitter taste in the mouth ahead of a lengthy break. It is now down to this group to dust off from this painful landing and march forward with its lessons in mind.
---