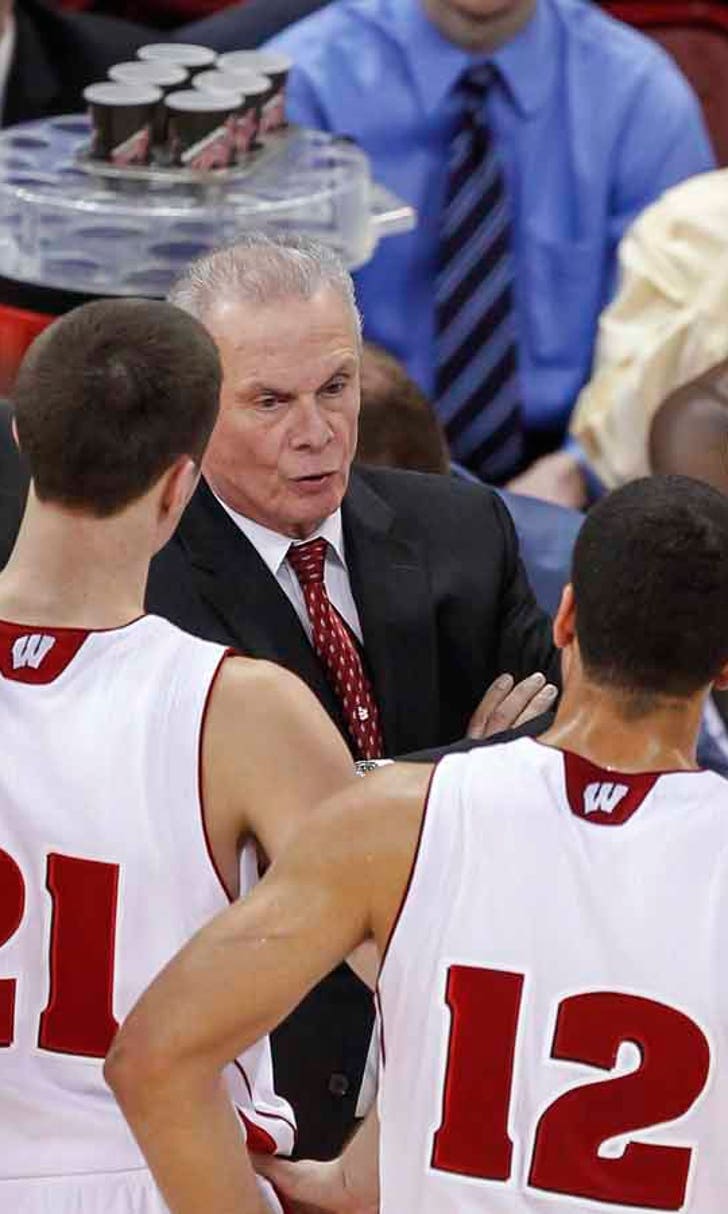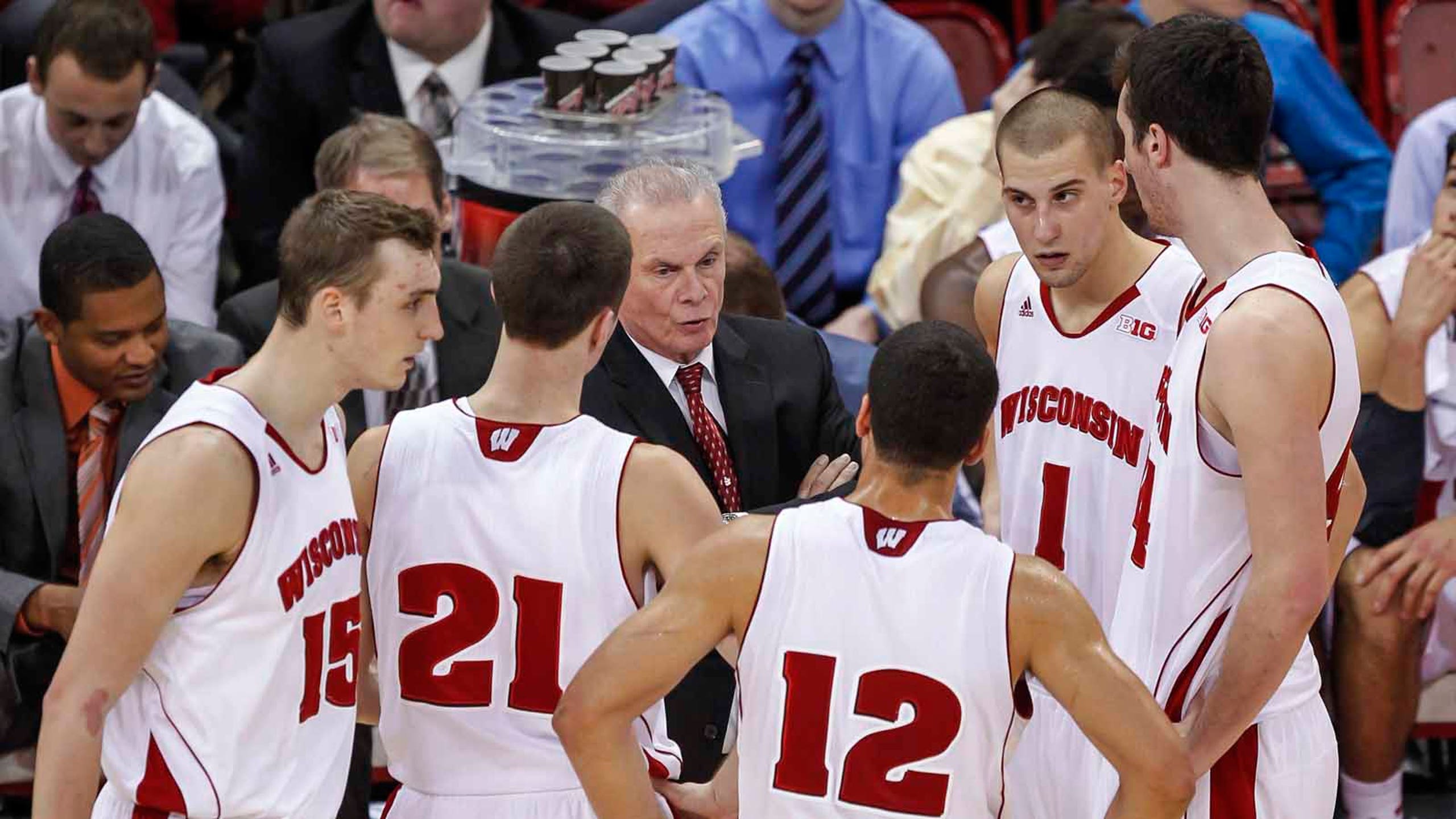 Upset leaves Badgers searching for answers
BY foxsports • January 30, 2014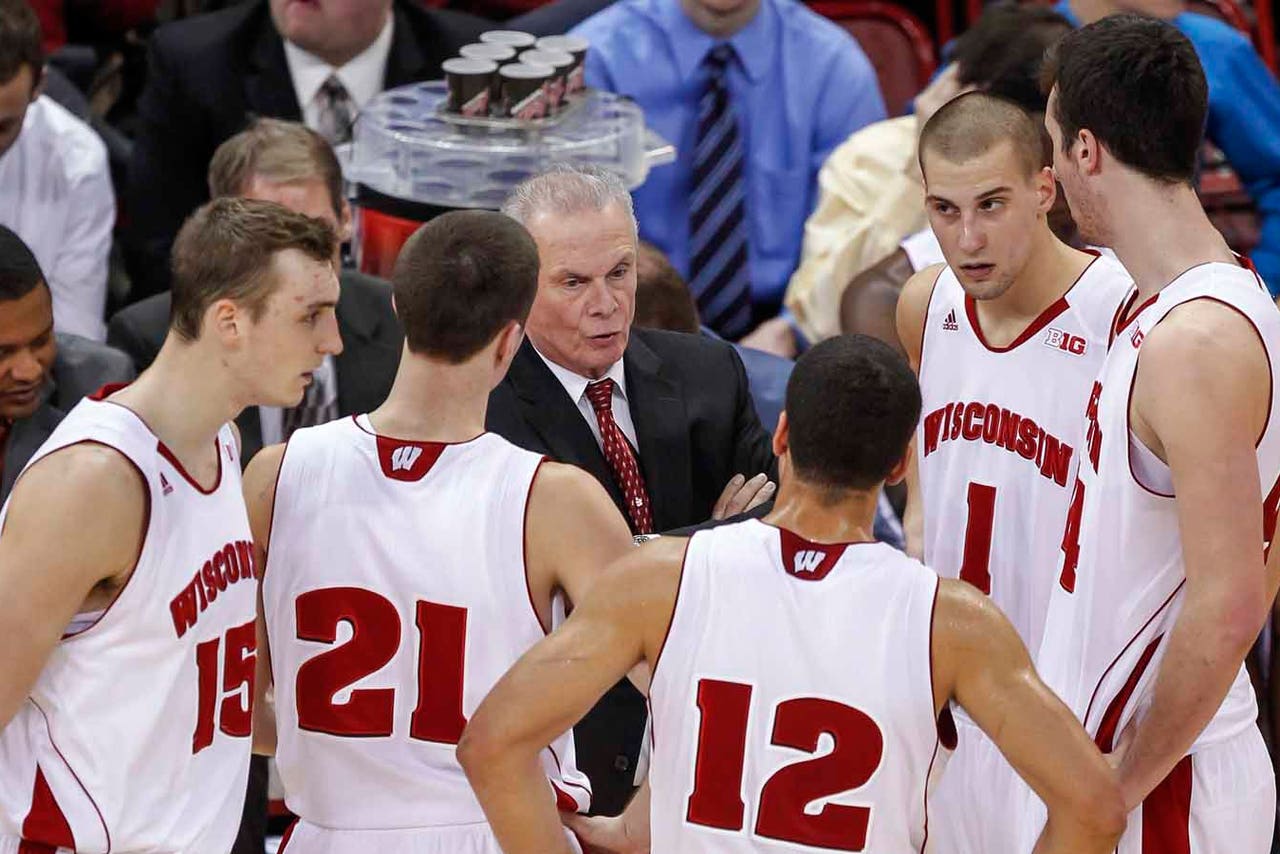 MADISON, Wis. -- Fans began streaming for the exits during a timeout with 3 minutes, 19 seconds remaining Wednesday night, bundling up coats, folding scarves and pulling on gloves while bracing for a frigid walk back to their cars. Given what they saw inside the Kohl Center — and they'd seen enough to know what was coming — the treacherous blast of cold air must have seemed like a welcome reprieve.
The stench of misery clung to No. 14 Wisconsin all night, allowing Northwestern to pull off a stunning 65-56 upset. Only a furious rally in which the Badgers resorted to full-court pressing during a frantic final three minutes kept the game that close. By that time, however, most fans had left for good.
It was an eyesore to say the least, an astonishing display of offensive ineptitude from a team that had been celebrated for its unusually dynamic scoring ability this season. It also left Wisconsin searching for answers after the Badgers (17-4, 4-4 Big Ten) dropped their fourth of five conference games to fall into a tie for fourth place with Minnesota.
Wisconsin made only 15 of 57 shots from the field (26.3 percent) and 5 of 24 3-pointers (20.8 percent). And the warning signs appeared early for the Badgers. UW buried consecutive 3-pointers to begin the game, only to go a stretch of 7:43 without a point afterward while missing 10 straight shots.
But wait. It got worse.
Forward Nigel Hayes' layup with 15:01 remaining in the second half put Wisconsin ahead 32-27. The Badgers would not record another field goal until 2:46 left in the contest — a span of 14 minutes, 15 seconds. Badgers guard Ben Brust, who scored 21 points, had the team's best shooting performance. And he missed 11 of 18 shot attempts.
"If somebody would have told me that we'd have shot, getting those shots we had, that percentage, I'd have said no way," Badgers coach Bo Ryan said. "Once you start missing, though, sometimes that basket gets pretty small. And it obviously got pretty small. We did not have a guy shoot over 50 percent. I don't know if that's ever happened."
Just three weeks ago, this was a team many predicted would be Ryan's first at Wisconsin to reach a Final Four. But that notion is becoming more distant with each passing Big Ten game.
Back on Jan. 2, when the Badgers were undefeated and all seemed right with the world, Wisconsin pasted Northwestern 76-49 in the conference opener in Evanston. UW led 40-14 at halftime, and the two teams looked as though they belonged in different divisions.
"It probably would have been even more if Coach Ryan didn't have sympathy for us that night and call off the dogs," Northwestern coach Chris Collins said. "In one month's time, we've become a very tough group."
During that span, Northwestern (11-11, 4-5) has now beaten Illinois, Indiana, Purdue and Wisconsin, with Wednesday's game representing the team's signature victory in Collins' first season. The Wildcats are only a half-game behind the Badgers in the conference standings.
Collins recalled coming to the Kohl Center with Duke as an assistant coach in 2009 and coming away with a 73-69 loss. That Blue Devils team would go on to win the national championship. So he understood the daunting task his team faced Wednesday.
The Badgers had won 91.0 percent of their Kohl Center games under Ryan (191-19). But now they have lost two in a row here, only the third time that has happened with Ryan in charge.
Before Wednesday, Wisconsin also had won 14 in a row against Northwestern at home and had never lost against the Wildcats in the Kohl Center.
"I wasn't aware that we'd never won here," said Wildcats forward Drew Crawford, who finished with a game-high 30 points. "I know that since I've been here that we've never won here. I knew it had been a while. It feels great. Wisconsin's an unbelievable team and they embarrassed us last game. They're such a good team and we've struggled against them in the past. To be able to come in here and have a great team victory feels great."
Things were so bad for Wisconsin on Wednesday that 7-foot Northwestern center Alex Olah — he of the 2 for 13 3-point shooting entering the night — buried a 3 from the left wing to put the Wildcats ahead 49-37 with 5:30 remaining in the game.
"I was waiting for a manager to come off and shoot next," Ryan said.
Wisconsin, meanwhile, made only 2 of 14 3-pointers in the second half. Many of the shots were similar to attempts that had fallen all year for a team that had been averaging 75.2 points per game this season — the best mark under Ryan.
"We got a lot of wide open looks," said Brust, who made 3 of 10 3-point attempts and airballed one try. "I don't even know what to say. To throw the ball in the post and to get a wide-open kickout and to airball is just ridiculous. That's just unacceptable. Got to make shots. Just got to be a man and step up and knock them down."
The result suddenly sets up a matchup of struggling one-time top-tier Big Ten teams. Wisconsin will play host on Saturday to Ohio State, which has lost five of six games to drop into ninth place in the Big Ten after beginning the season 15-0.
"That's the next one on our schedule," Badgers guard Josh Gasser said. "That's all we're really looking forward to now."
Follow Jesse Temple on Twitter
---