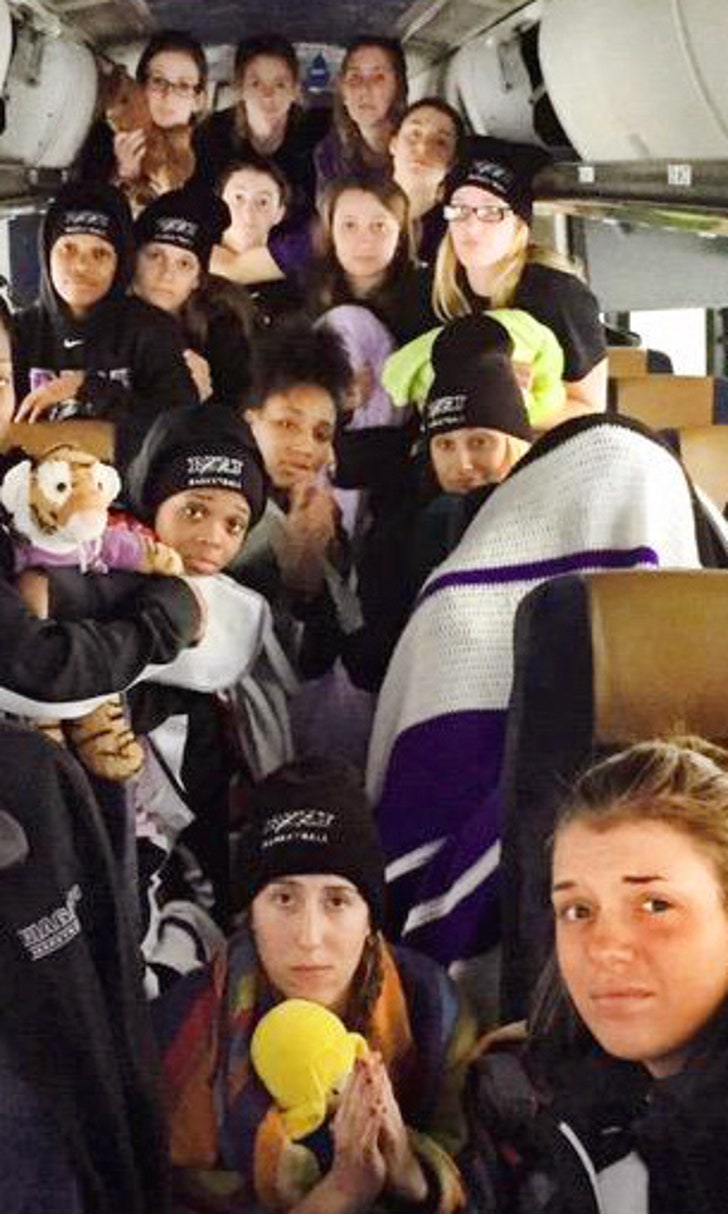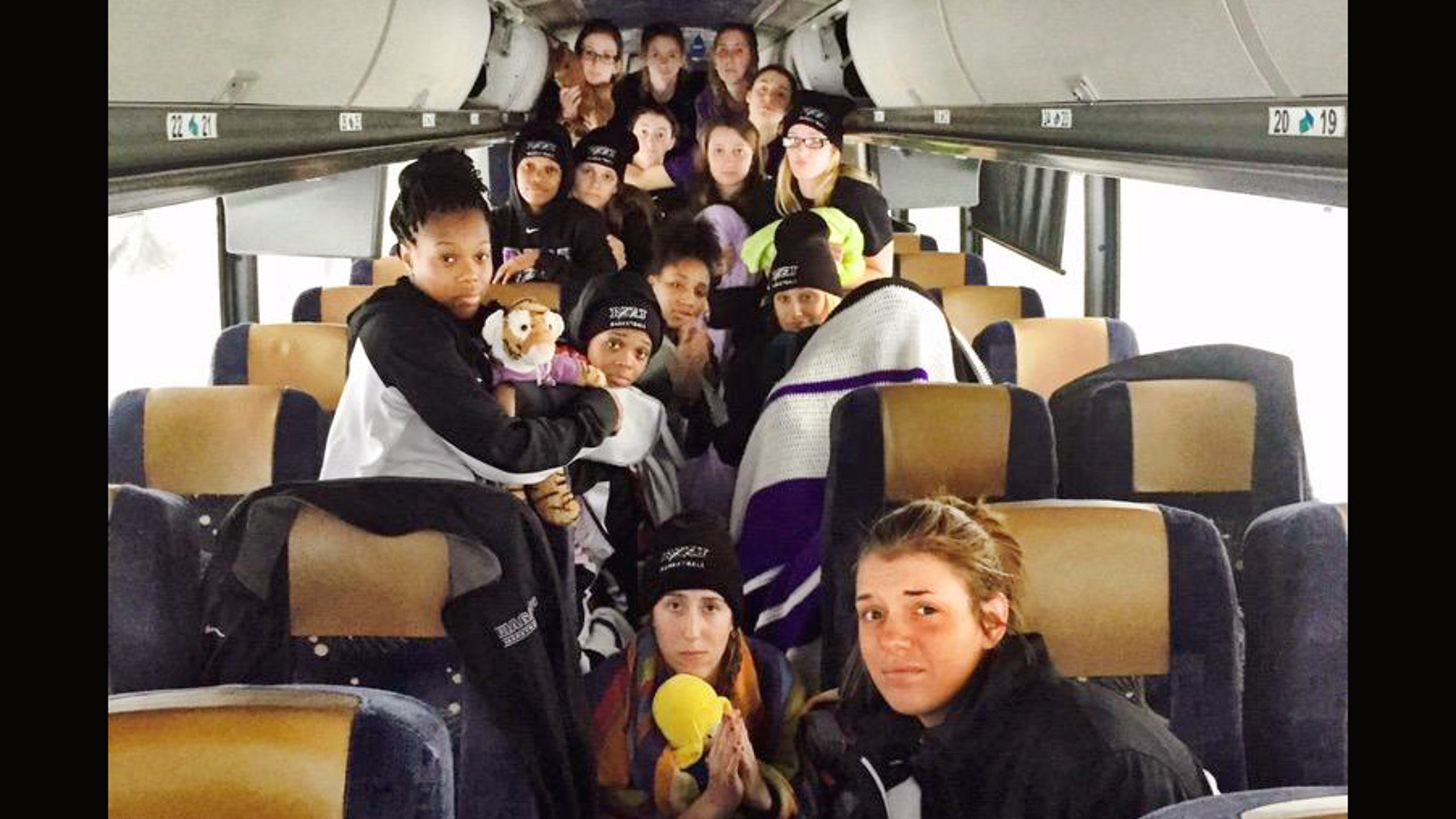 UPDATE: Niagara women's team rescued after more than 24 hours on bus
BY Brett Smiley • November 18, 2014
UPDATE: The Niagara women's basketball team finally was rescued from their snowbound bus after more than 24 hours.
An arctic blast that's pummeled parts of the U.S. near the Great Lakes has left hundreds of vehicles stranded, including the team bus for the Niagara University women's basketball team. Some parts of the region are getting ripped with enough snow to bury 5-foot-5 Astros second baseman Jose Altuve.  
The unplanned team bonding experience has left 24 members of the program on the bus since 10 p.m. ET Monday, after the team played a game in Pittsburgh, WIVB reports. At 2 a.m. Tuesday, the bus encountered the Snowpocalypse and stopped moving. As of 3:30 p.m. Tuesday, the bus remains pulled over on the New York State Thruway near West Seneca, which is fairly close to Ralph Wilson Stadium, where the Bills play.
The players on the bus are doing ... OK, according to Coach Kendra Faustin.
Spoke with state police. They are pulling people out of cars unconscious. We are so blessed to be warm and together. #NUWBBstrandedonbus

— Kendra Faustin (@kfaustin) November 19, 2014
The bus still is running and players have been able to communicate with their families, and now everyone can participate with the hashtag #nuwbbstrandedonbus.
---
---