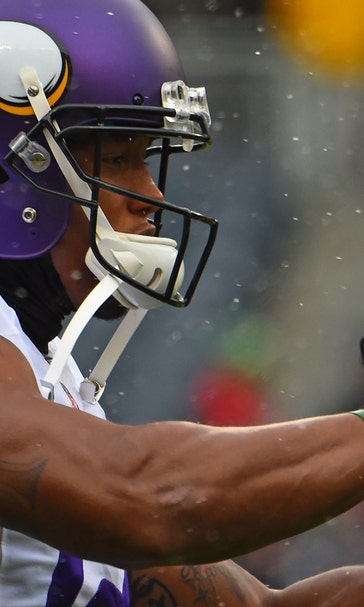 Unheralded receiver Johnson gets opportunity with Vikings
November 21, 2014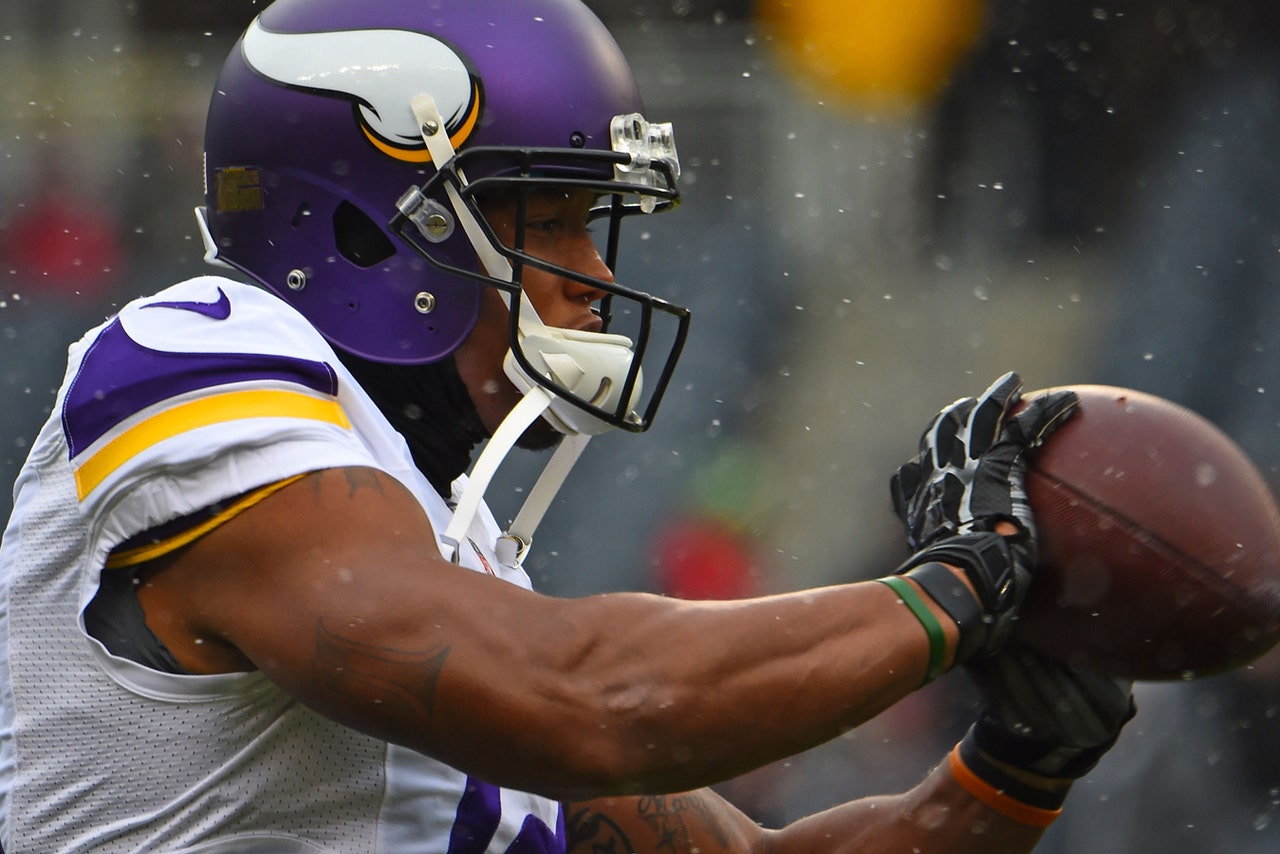 EDEN PRAIRIE, Minn. --€" Eager to make an impression with his new team, Charles Johnson was lacing up his cleats in the Cleveland Browns' locker room last October, ready to prove he hadn't lost any of the ability which had once caught the attention of Scott Turner.
Turner was Cleveland's receivers coach who had developed a relationship with Johnson, a little-known receiver from the Division-II ranks, heading into the draft last year.
Behind the scenes, Turner pushed for Cleveland to draft Johnson. Instead, the Browns traded for Davone Bess and Johnson lasted to the seventh round, where he was drafted by the Green Bay Packers. Cleveland eventually plucked Johnson off Green Bay's practice squad leading to the day a Browns' doctor approached him while he was tying his cleats.
Johnson had a torn anterior cruciate ligament in his knee. He needed surgery. His season was over and another opportunity was lost.
"I did tell the doctor, I was like, I've been practicing on it this long, just let me play until it starts hurting and I can't outrun anybody,'" Johnson said.
All Johnson has wanted is an opportunity. He didn't want to lose the opening.
"He was visibly upset when that happened," said Turner, now a Minnesota Vikings assistant. "He was apologizing to me like he let me down. 'It's not your fault you're hurt. Let's get you back. Good thing we discovered it otherwise you'd grind your knee to nothing.' I can't believe he was practicing on it and he didn't know."
Turner remembered Johnson. Fortune brought the two together again with the Vikings, and Johnson is making this opportunity count.
Johnson, 25, caught his first NFL pass in October against Green Bay. He gets another chance against his former team this Sunday when Minnesota hosts the Packers and Johnson is a bigger factor than he was in the first meeting.
With Jarius Wright nursing a hamstring injury, Johnson was the Vikings' leading receiver last week and caught six passes for 87 yards.
"Making plays is simple to me," Johnson said. "It's routine plays. It's like playing catch when I'm out there, so it's really nothing for me. My biggest concern is I had mental errors in that game, so that's what I'm really concerned about, having mental errors and cleaning those up because the catches come as routine."
Minnesota has sought a consistent presence at wide receiver. Enter Johnson, finally healthy and given the opportunity he'd been waiting for.
Of 28 pass attempts Sunday, seven were in Johnson's direction. He was on the receiving end of the only two converted third downs for the Vikings and was the target on quarterback Teddy Bridgewater's last pass, a failed bomb to the end zone which was intercepted.
"He answered every time that we called his number," Bridgewater said. "We're going to continue to expect big things out of him."
Johnson said that's "bull to me" when asked about his small-school roots. But he was an unheralded receiver from Grand Valley State despite catching 128 passes for 2,229 yards and 31 touchdowns at the school.
"Once they line up and they have to guard me, they'll see how I can play," Johnson said.
Not many in the NFL had seen Johnson play in college.
Johnson was going to make his mark at the annual NFL Scouting Combine before he was denied the chance because of the number of juniors entering the draft. He showed sub-4.4 40-yard dash speed at his Pro Day to open the eyes of scouts. After all, Johnson carried his 6-foot-2, 217-pound frame across the line in blazing time.
"When that happened it kind of sent off red flags everywhere in the league," Turner said.
Turner went to Kentucky and put Johnson through a private workout at a nearby high school. Turner's estimation: Johnson was going to be drafted by the fourth round.
"It was like, 'Wow, this guy's got some explosiveness. He can run. He can change directions,'" Turner said. "I thought, some people are going to see this. Some teams have extra picks in there and they might take a chance on a guy with that type of physical ability. I was really surprised how he kind of dropped there."
When Jerome Simpson burned his final bridge with the Vikings, Turner remembered Johnson.
Minnesota's scouting department was very much aware of Johnson and his potential. Turner put in a word for his former receiver, too.
"They talked about him; a big guy that can run, a young developing receiver that has good hands," Vikings coach Mike Zimmer said of Scott and Norv Turner, who was Cleveland's offensive coordinator last year. "So we talked about it quite a while ago."
Johnson got another opportunity via a reunion with Turner.
"I'm a big guy, I can run, I can jump, I can do everything any other guy can do," Johnson said. "It's just about that chance. I was plagued with injuries and injuries limited me. I'm healthy now and I'm able to showcase a little."
Follow Brian Hall on Twitter
---