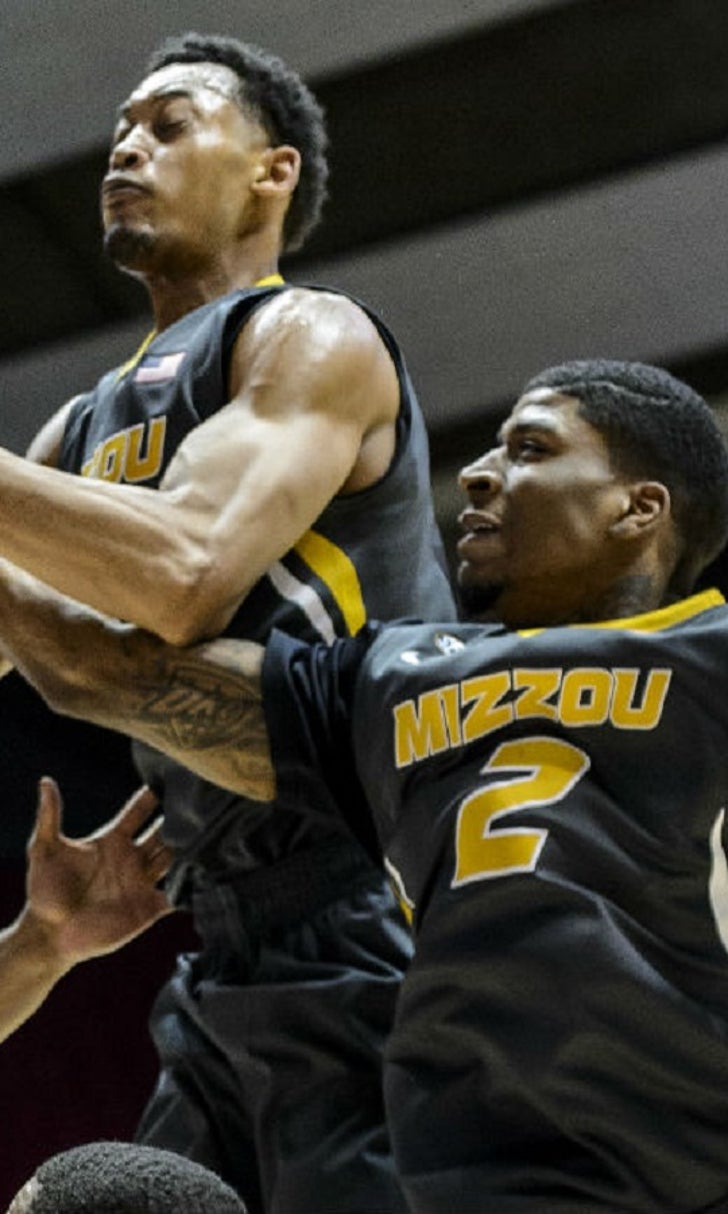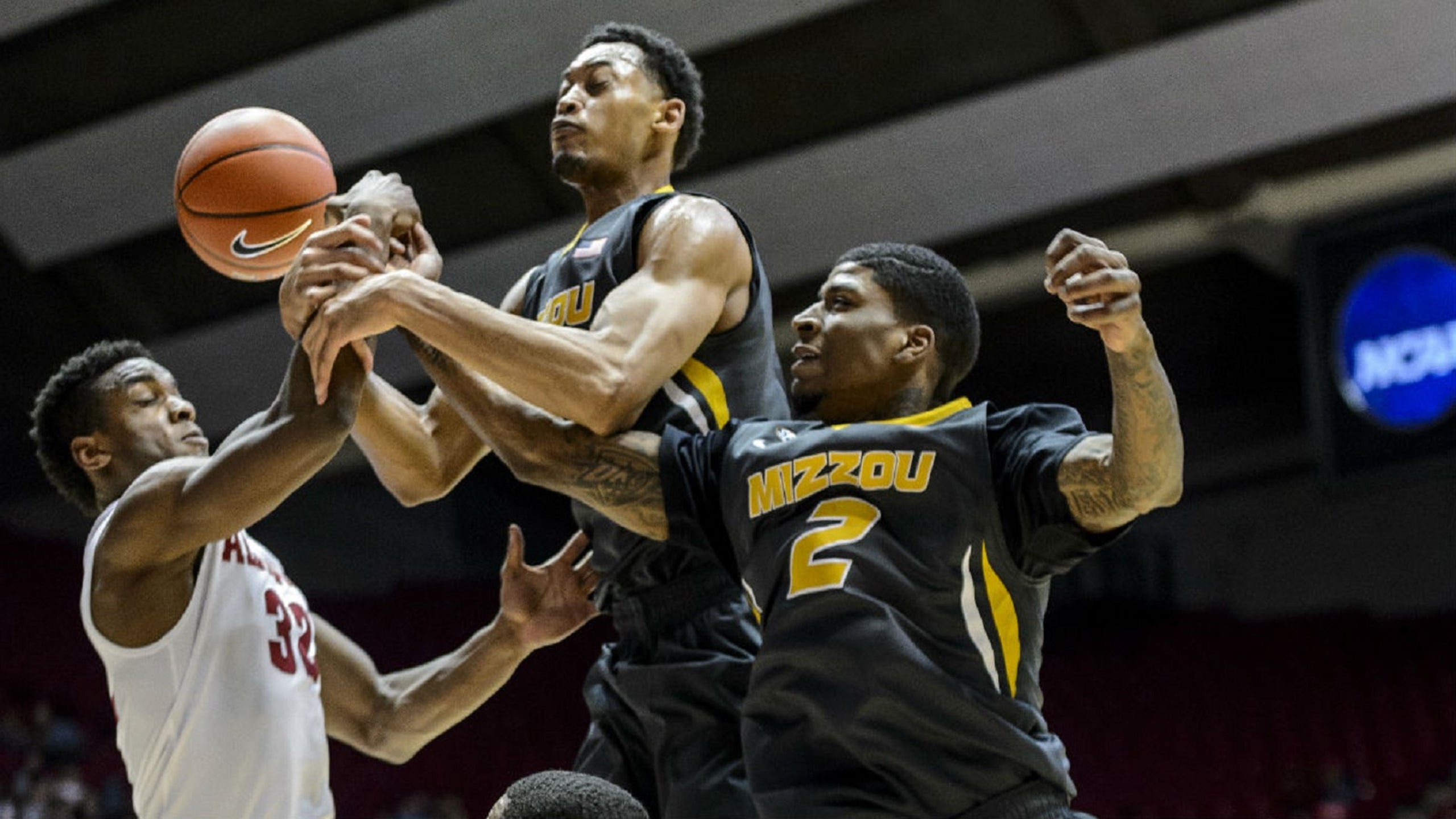 Underperforming Tigers' loss at Alabama likely bursts tourney bubble
BY foxsports • February 22, 2014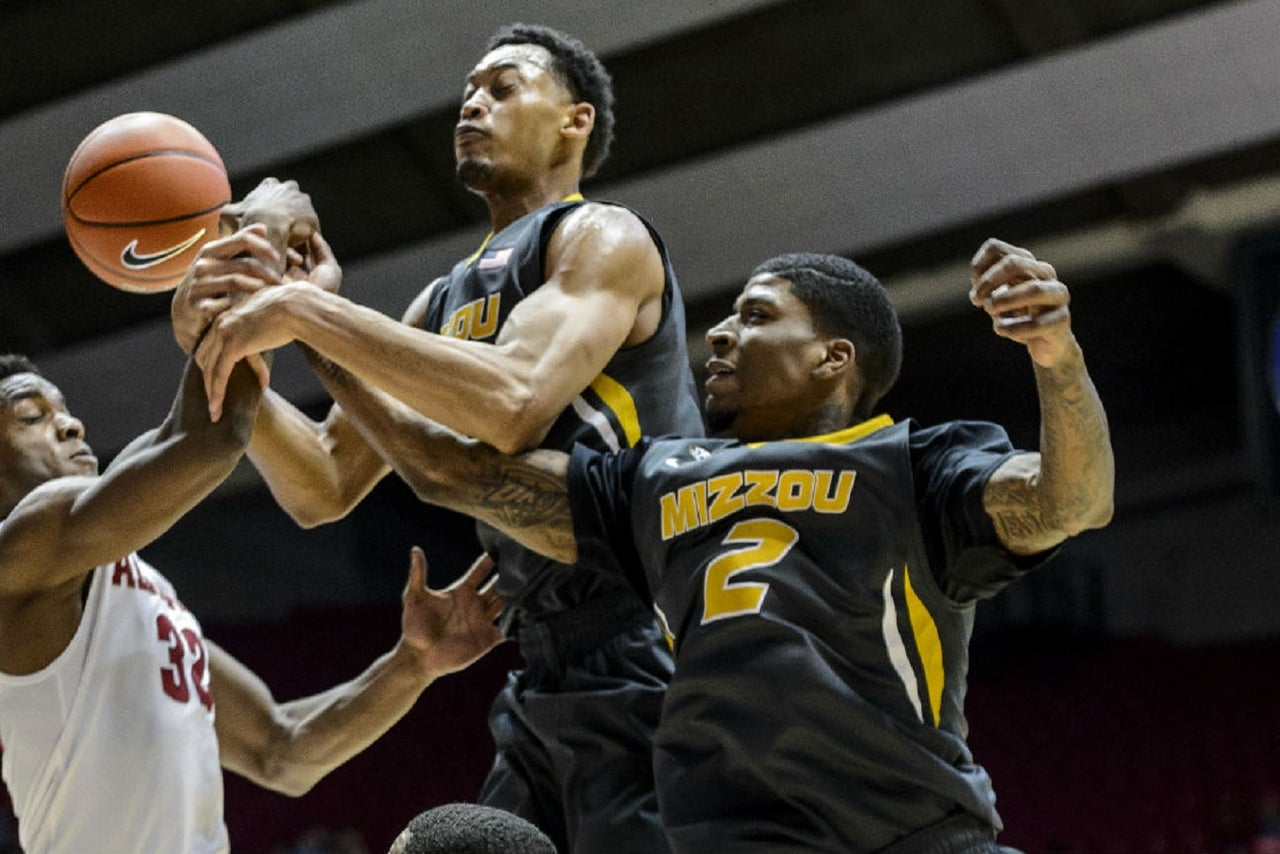 The Missouri basketball team has made five consecutive trips to the NCAA Tournament, but a rough night in Tuscaloosa, Ala., on Saturday will likely prevent the Tigers from extending that streak.
Mizzou's 80-73 Southeastern Conference loss on the road at Alabama more than likely bursts the bubble on the Tigers' NCAA Tournament hopes.
This was, simply put, a game that the Tigers (19-8 overall, 7-7 in SEC) could not afford to lose.
And they lost.
To an Alabama (11-16, 5-9) squad that had recorded just one win in its previous seven games and sat 11th in the SEC standings.
Sure, coach Frank Haith's squad could technically run the table in their remaining four regular season games -- at Georgia, at home against Mississippi State and Texas A&M and then at Tennessee -- and take a 23-8 record into the SEC Tournament but this is a team that hasn't shown any kind of consistency during the league portion of its schedule.
Consider that Missouri went 12-1 during non-conference play, which concluded with a win against Long Beach State on Jan. 4. That feels like oh so long ago, doesn't it?
Still, the Tigers had high hopes going into Saturday's game.
Mizzou entered the night fourth in the SEC standings and winners of three straight games that had pushed its record to 8-6 since the turn of the new year.
The Tigers were looking for their sixth consecutive 20-win season, which they are still likely to reach, but it wasn't happening on this night against an inspired Bama squad.
What happened instead was a continuation of their road struggles since the calendar flipped to January. The Tigers are now 2-5 away from Mizzou Arena so far in 2014.
Earnest Ross and Jabari Brown came to play.
Ross had a team-best 25 points on eight of 12 shooting and grabbed eight rebounds, while Brown added 23 points on six of 11 shooting and had a team-high five assists.
Jordan Clarkson had 14 points, but he missed 11 of his 15 shot attempts and accounted for four of Mizzou's 16 turnovers, which Alabama turned into 19 points. The Tigers' young starting post players, Johnathan Williams III and Ryan Rosburg, combined for four points on the night.
The Crimson Tide got a career-high 33 points off the bench from guard Levi Randolph, who had 19 in the first half as Bama took a seven-point lead into the intermission.
Randolph had scored 19 points total in his previous five games.
It was obvious by halftime that the Tigers were in real trouble.
Alabama led by as many as 11 points in the second half and Missouri would trim that lead to just one with 7:10 remaining, but the Tigers were never able to take the lead in the second half.
Mizzou turned the ball over six times after cutting the lead to one, while Alabama had just eight turnovers for the entire 40 minutes. That's not a recipe for winning games, especially on the road.
So while Missouri had its fair share of chances on Saturday, the team will be able to point to this as one of the low points of the season and likely the breaking point for its NCAA Tournament hopes.
That's a sad reality for a season that started out with such promise and then received breakout performances from Brown and Clarkson, who established themselves as two of the most talented players in the Southeastern Conference.
But for everything that Brown, Clarkson and Ross have accomplished this winter, these Tigers still in late February remain an enigma that will long be remembered as a group that underperformed as a whole and more than likely missed the NCAA Tournament because of it.
You can follow Nate Latsch on Twitter (@natelatsch) or email him at natelatsch@gmail.com.
---