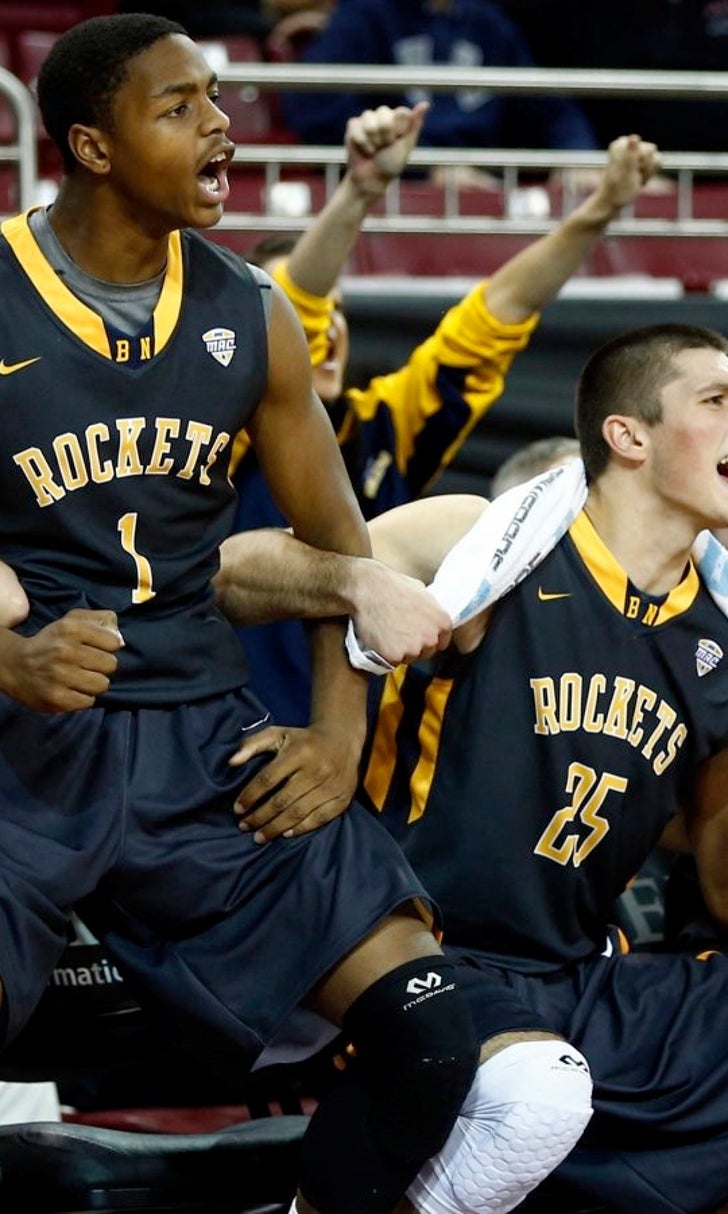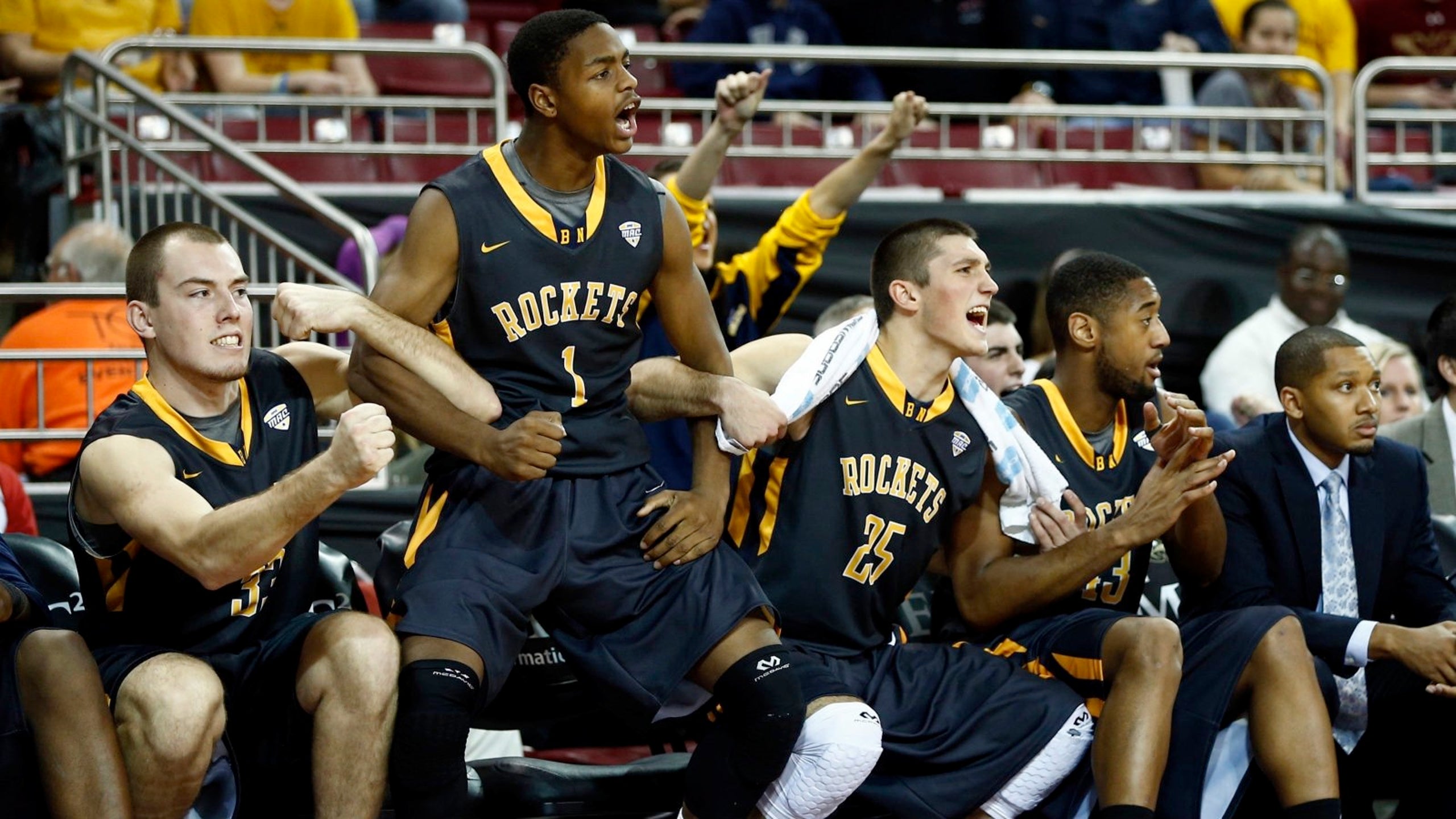 Undefeated Toledo edges Cleveland St 71-67
BY foxsports • December 21, 2013
TOLEDO, Ohio (AP) -- J.D. Weatherspoon carried much of the load and scored 18 points as Toledo narrowly edged Cleveland St 71-67 on Saturday in a non-conference matchup.
Weatherspoon also grabbed eight rebounds and Nathan Boothe added 14 points as Toledo (11-0) matched their best start since 1966.
Cleveland State (6-6) stayed within striking distance of the undefeated Rockets trailing 45-39 at the half, after falling behind 18-4 at the start.
The Vikings closed on Toledo in the second trailing 47-46 before letting the Rockets open a nine point lead at 8:21. Cleveland clawed back and tied the score at 63 on a Chris Lee 3-pointer.
Both teams played hard-nosed defense over the final four minutes, but two Justin Drummond steals in the final minute and a Weatherspoon dunk preserved the win for Toledo.
Trey Lewis scored 21 points for the Vikings who limited Toledo to just 36 percent from the field.
---