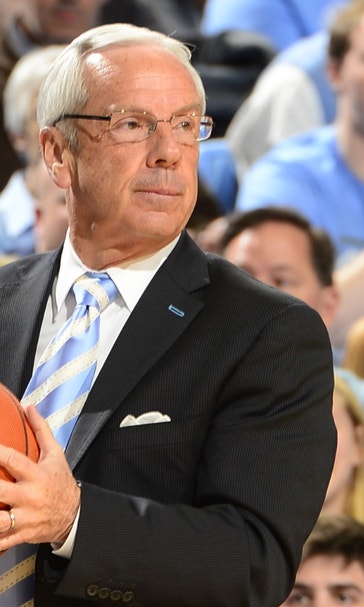 UNC wins exhibition, Roy Williams addresses Wainstein Report
BY foxsports • October 24, 2014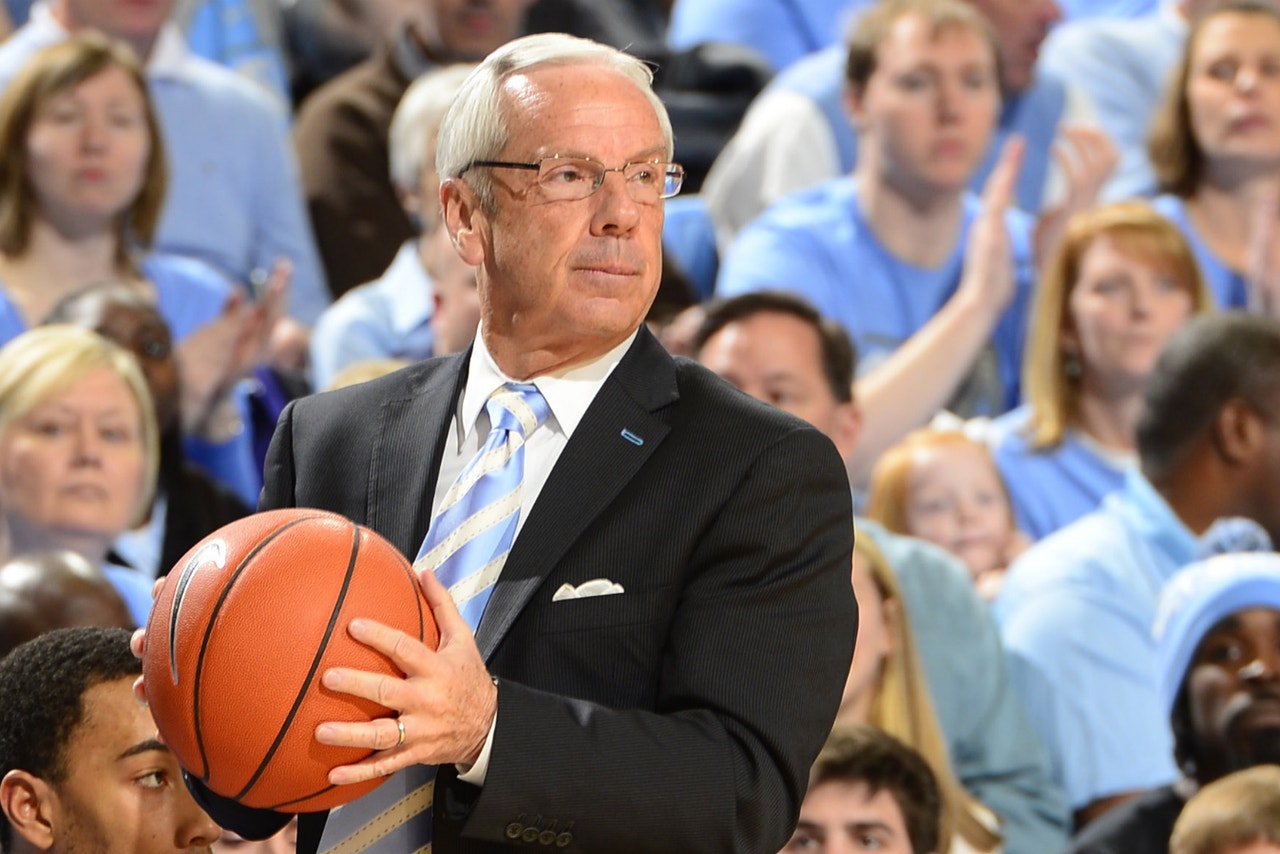 CHAPEL HILL, N.C. -- For the first time since the Wainstein Report was released on Wednesday, North Carolina head coach Roy Williams met with the media after his team's 111-58 exhibition game win over Fayetteville State.
Williams knew it was coming, and he gave a statement about it at first. A long one, with a lot of backstory. And then he took questions. It was clear that the whole ordeal was weighing on him, as he got emotional more than once, but it was also clear that he wanted to clear up some seemingly unanswered questions from the report.
Williams clarified that when he arrived at North Carolina, he noticed that almost all of his players were majoring in AFAM, which was mentioned in the report, and that when he said he was concerned about "clustering", it was because he wanted to make sure players weren't being steered to a major and that they could choose, since everyone has different interests.
"(Former assistant coach Joe) Holladay and I talked about let's make sure that we don't push anybody in any direction. Let's make sure that we allow kids to choose their own major. I didn't like the fact that we had so many guys in one major. I didn't think it made sense. People have different things that they like. We allow kids to choose any major. After our second year, I think the rest of that time, kids that we recruited, we had one guy major in African-American studies because I didn't like the clustering."
Some have questioned whether Williams should have said something when he noticed the clustering. He said that just like he wouldn't want a professor telling him which defense to run, he wasn't going to tell a university department how to run it. "I've never known a basketball coach to be in charge of an entire university," Williams said.
Ever since last summer when current Charlotte Hornet P.J. Hairston was arrested, nothing has been simple or easy around Chapel Hill. The release of the Wainstein report was just the latest.
"In the last 16 months, from June 16, 2013 to right now, if this were my first 16 months of coaching, you wouldn't see a 17th month," Williams said. "It's been a pain in the rear end. But I believe in this university. Nobody knows what's going to happen with the NCAA, but I feel strongly -- strongly -- that we did things the right way.
"There hasn't been a day in my life," Williams said, pausing to collect himself. "that I haven't been extremely concerned about doing things the right way academically."
Williams said he was having dinner with his daughter for her birthday the day the report was released, but he warned his team about it. Junior Marcus Paige, an Academic All-American, was asked about it. He said he hasn't read the report but he watched the press conference in its entirety (it was over 90 minutes).
"It's just kind of frustrating to see the university in such a negative light in the media because of what happened," Paige said. "Personally, it hasn't affected me at all. I'm still doing what I've got to do to get my degree, and that's all that matters to me."
Paige, obviously, was not at school at the time the last paper classes were offered (2011) and he was born the same year all this began with said paper classes (1993).
This likely won't be the last time Paige has to answer questions about it. He handled them the same way he usually handles questions from the media -- gracefully.
To him, it was a breeze compared to the Hairston eligibility situation from last year, he said. But he could see the way it was affecting his head coach.
"It's really hard on him. I've read some different things that came out of the report that have called him out and took shots at him. It's not entirely fair to him. He's had it probably as rough as anyone, because when you're the face of the basketball program at North Carolina, regardless of what goes on, you're going to get a lot of backlash when something negative arises," Paige said.
"It's been tough on him but I think our team provides him some joy. He uses us as like a release for all the negative things that have been going on."
Oh, and there was actually a basketball game, too.
There had been some talk entering the game about who the starting five would be. Williams went with Paige, 6-7 freshman guard Justin Jackson, 6-6 junior wing J.P. Tokoto, junior forward Brice Johnson (6-9) and sophomore forward Kennedy Meeks (6-9). That's a pretty tall line-up.
Height aside, Jackson looked great, making his first four shots and had 13 of his game-high 18 in the first half (he finished 6-of-9 shooting but played eight second-half minutes. Jackson just seems to have a knack for scoring, and it looks effortless for the freshman.
"I've seen him play a lot. He came to our camp as a seventh or eighth grader. I've never seen him get frazzled. I've never seen him get frustrated. I've seen him get upset at himself, but I'd like for his motor to be a little faster, a little more aggressive, a little higher, but at the same time, he's very comfortable at that pace and does some good things," Williams said.
Paige said if he had to guess right now, that would be the starting lineup for the opening game, too. And like his head coach, he's a fan of Jackson's game. "He's big for a guard and he rebounds well, and obviously he's really efficient," Paige said. "He doesn't take any bad shots, doesn't force anything and he can knock down open shots. And he plays hard on defense, especially for a freshman. That's a big thing. He's going to be a big player for us."
North Carolina's three freshmen combined for 45 points; wing Theo Pinson chipped in 15 on 6-of-9 shooting to go with eight rebounds, and 12 came in the second half. Paige added 14, while sophomore Isaiah Hicks added 13. Johnson had six points but 13 rebounds, more than he had in a game last year.
The Tar Heels don't have another exhibition game until November 7, and they will open their season on November 15. In the meantime, their head coach will try to escape the drama surrounding it all by doing what he enjoys most -- coaching his team.
---